Where to Find Incredible Mocktails in Savannah
By Brittany Howard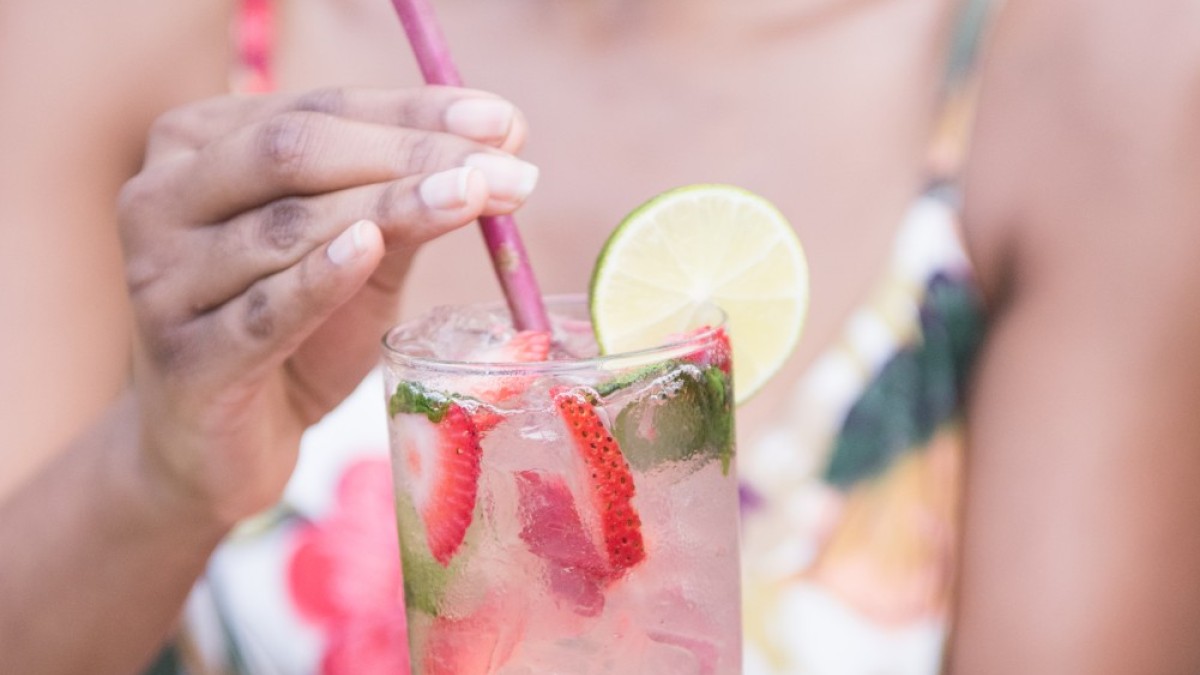 It's true what they say; you don't need libations to have a great time, and several Savannah establishments offer zero-proof options so good you'll swear they're mocking you. Do you see what we did there? Mocking you, mocktails - yeah, you get it.
Let's troll a few of the best Savannah mocktails for a night of debauchery! But not really.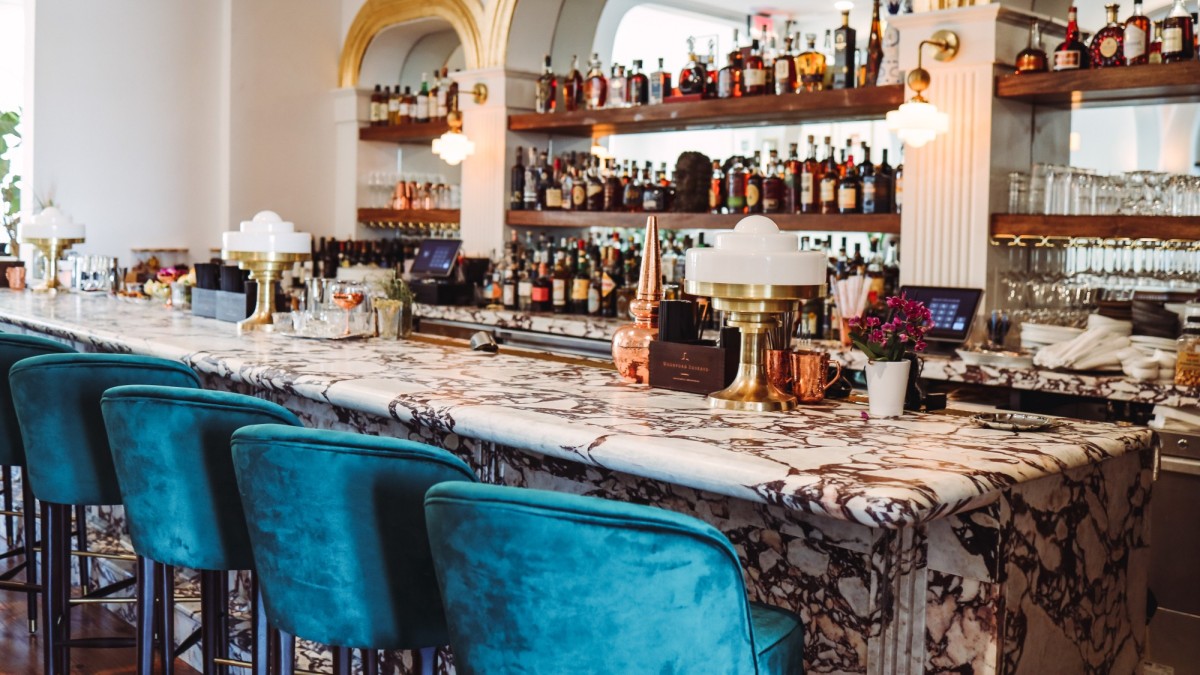 ARCO - Cocktail Lounge + Coastal Fare
ARCO - Cocktail Lounge + Coastal Fare is a mood-setting good time offering a sexy take on lounging while sipping. Enjoy an upgrade from your usual Shirley Temple with The Hudson Express - a mix of pineapple, orange, coconut water, orgeat and fresh citrus. The Genco Freedom and The Centaurus are other refreshing choices to help you blend in as you toast among friends for an evening of laughs, great food, and numerous boomerang takes - minus the hangover.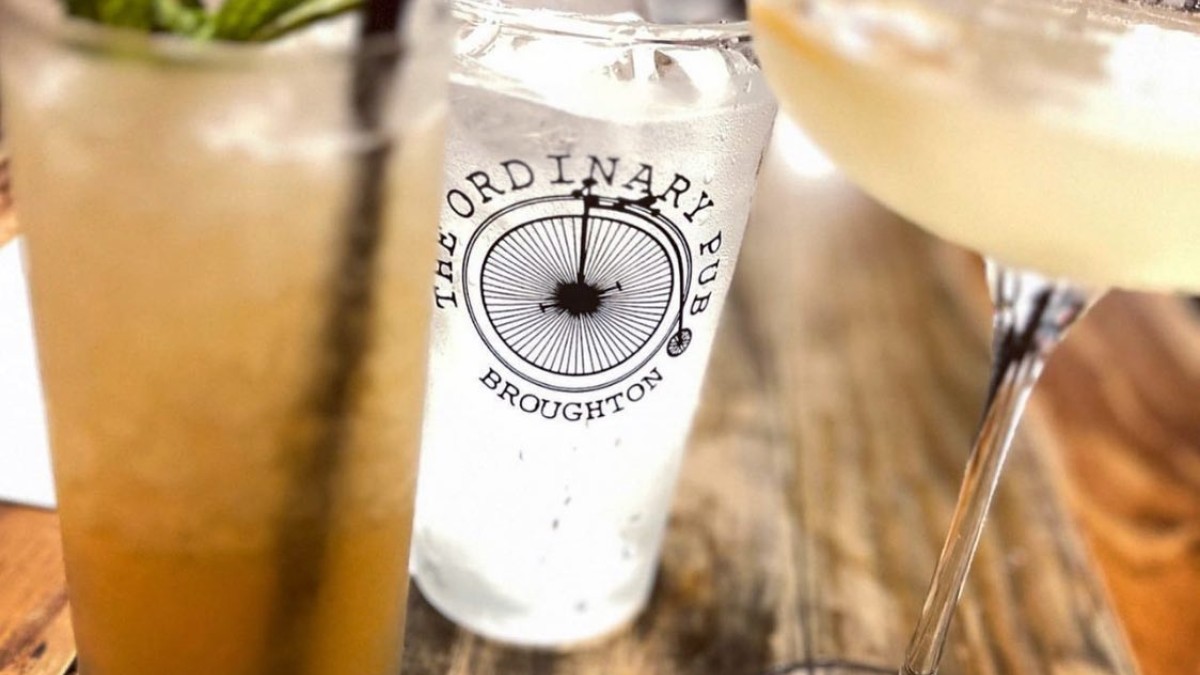 The Ordinary Pub
There's nothing ordinary about this basement haunt, including the drinks. Below ground, you'll find The Ordinary Pub, an exposed brick, laid-back, kick-your-feet-up type of hangout. You'll surely enjoy In Fine Fashion mixed with Barley and bourbon tea, Demerara, and orange and angostura bitters. The Oh No No-Groni's non-alcoholic gin and sparkling Riesling is a tasteful surprise, and the El & Tea's lavender honey lemonade is satisfying and delicious.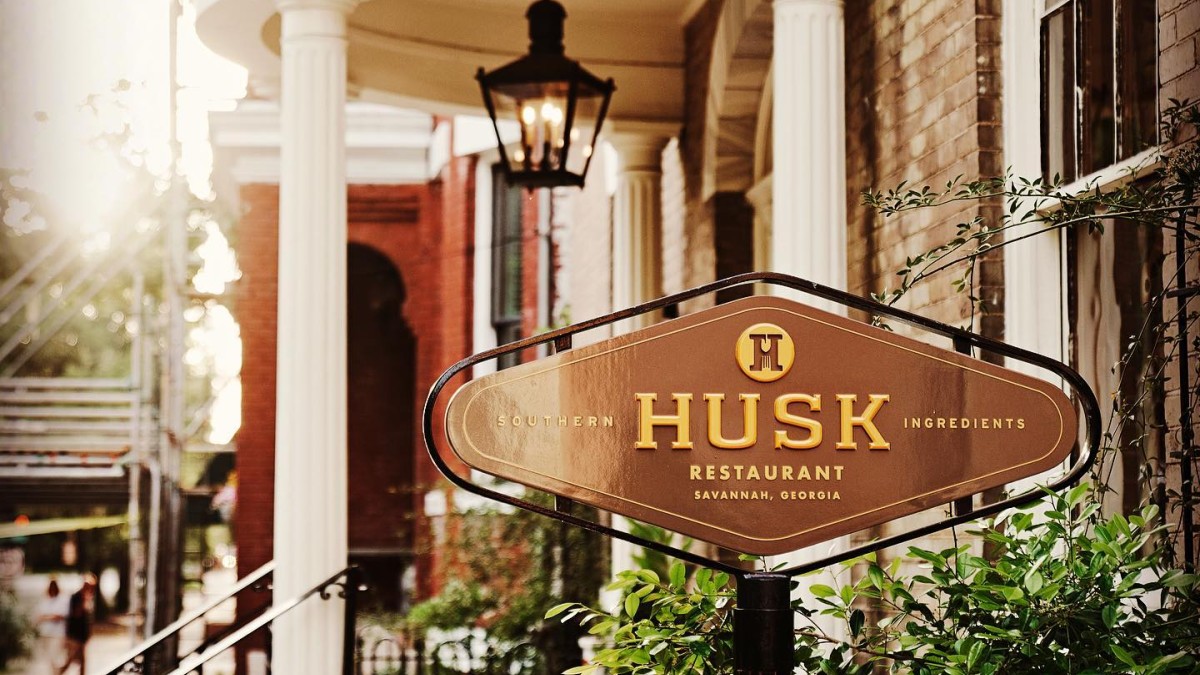 Husk Savannah
Husk Savannah is the epitome of Southern cuisine that pairs perfectly with buzz-free cocktails such as the Amethyst Twilight. A blend of blueberry, pomegranate, lime and topo chico will tickle your tastebuds. The Negroni Bambino is a pleasant mixture of Seedlip Grove, NA Aperitivo, lemon and orange - a buzz-free citrus delight.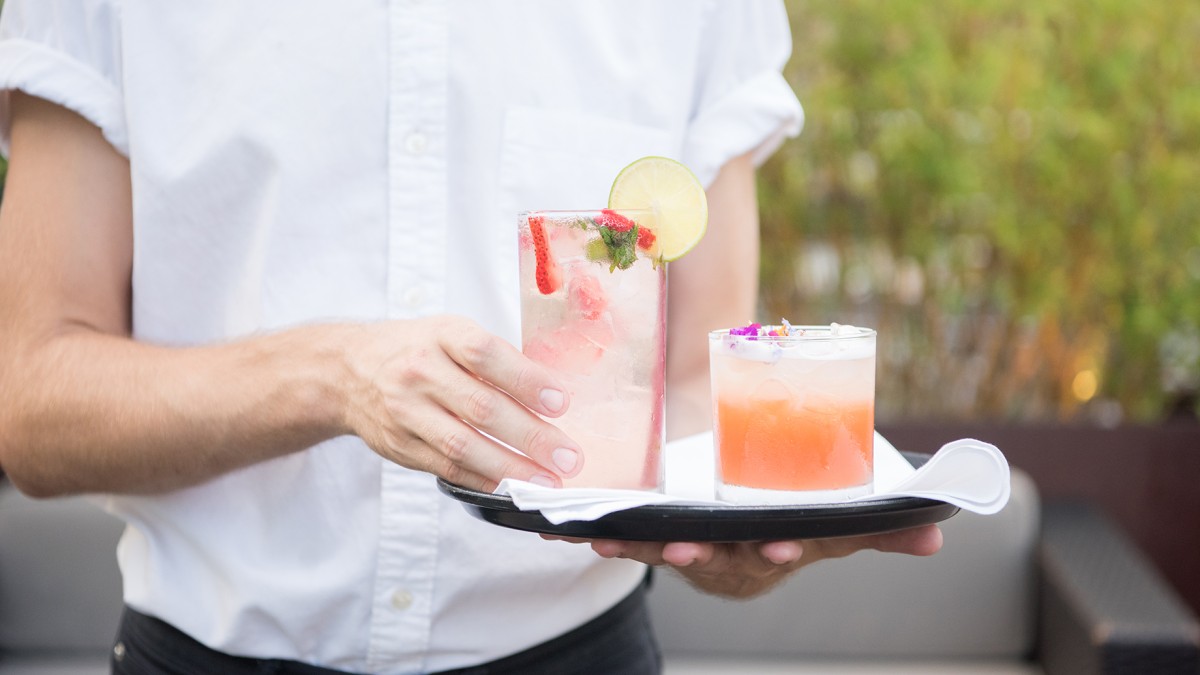 Perch
Nestled above Local 11Ten Food & Wine, you'll understand why losing track of time at PERCH rooftop bar is easy. Three sobering drinks are guaranteed to keep you seated. You'll get a kick from the Strawberry Habañero with basil, lime juice, strawberry habañero shrub, simple syrup and soda. The refreshing Cue Ginger features cucumber, lime shrub, cilantro, ginger simple syrup and soda. Their Grapefruit Honeysuckle's white pepper is a twist that "spikes" its mint and honeysuckle syrup mix with lemon juice and soda.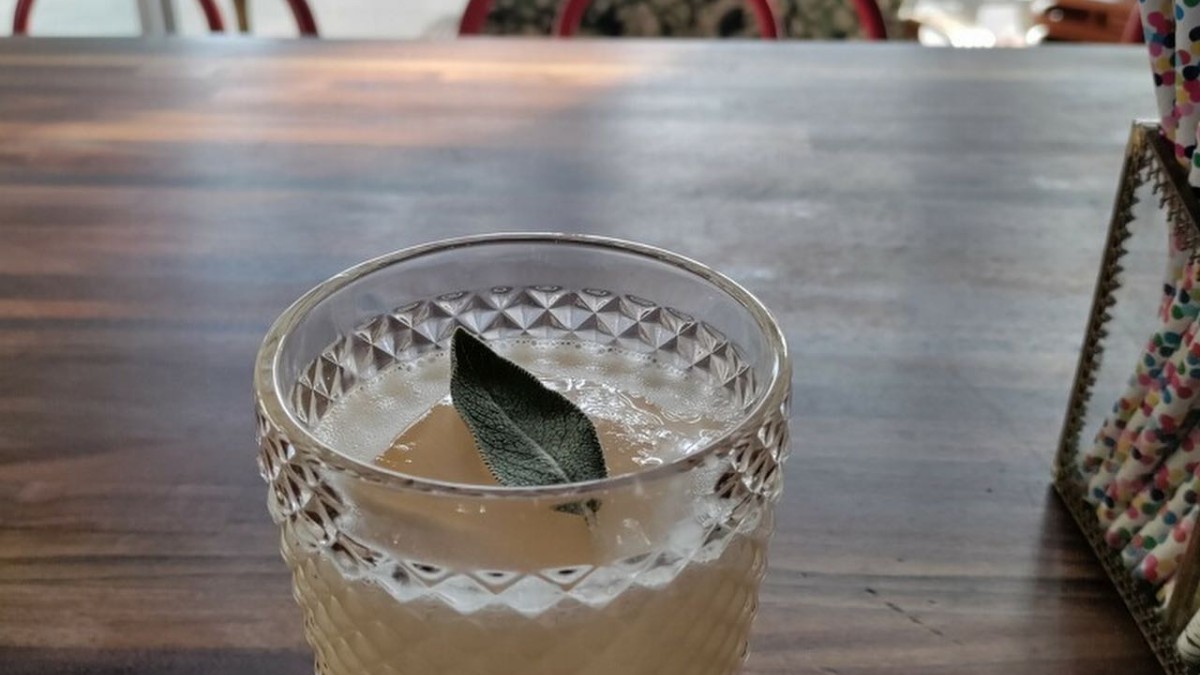 Savoy Society
Conveniently located just below the sleek and modern vibes of Drayton Tower lives Savoy Society - a soothing lounge designed to encourage hours of socialization with equally comfortable seating. Try a different spin on the Old Fashioned-infused with yay-on tea and sugar bitters. Why have a V8 when you can have a Carrot Colada? Get your daily dose of fruits and vegetables through a delicious carrot, pineapple, coconut and lime blend. Dock of the Bay is a mellow treat with cold brew, mint, coconut, lime and tonic.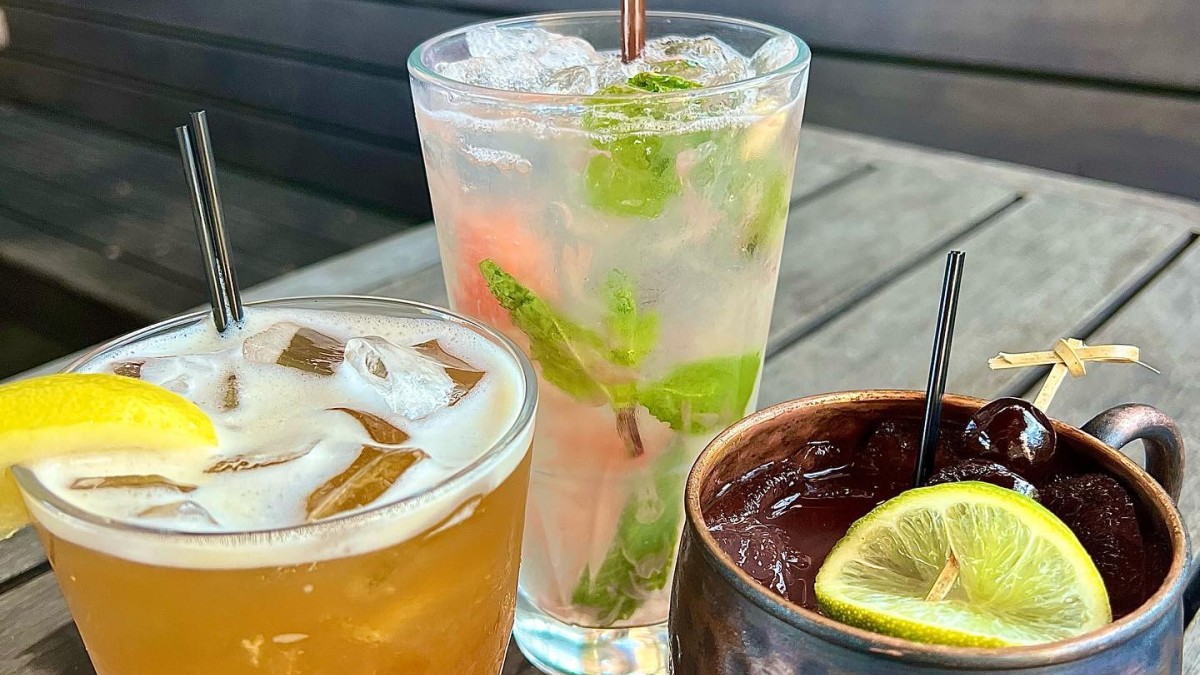 Ardsley Station
A local gem serving mouth-watering dishes with fresh local ingredients is Ardsley Station. Start by keeping things "authentic" with Cit-rus Got Real, a yummy combination of rosemary, orgeat, lemon and soda spritzer. Stay up with the Downshift featuring Amethyst blueberry-ginger, seasonal fruit, lemon, mint and soda spritzer. It will be hard not to indulge in the House Cherry Limeade with Amarena cherry juice and lime.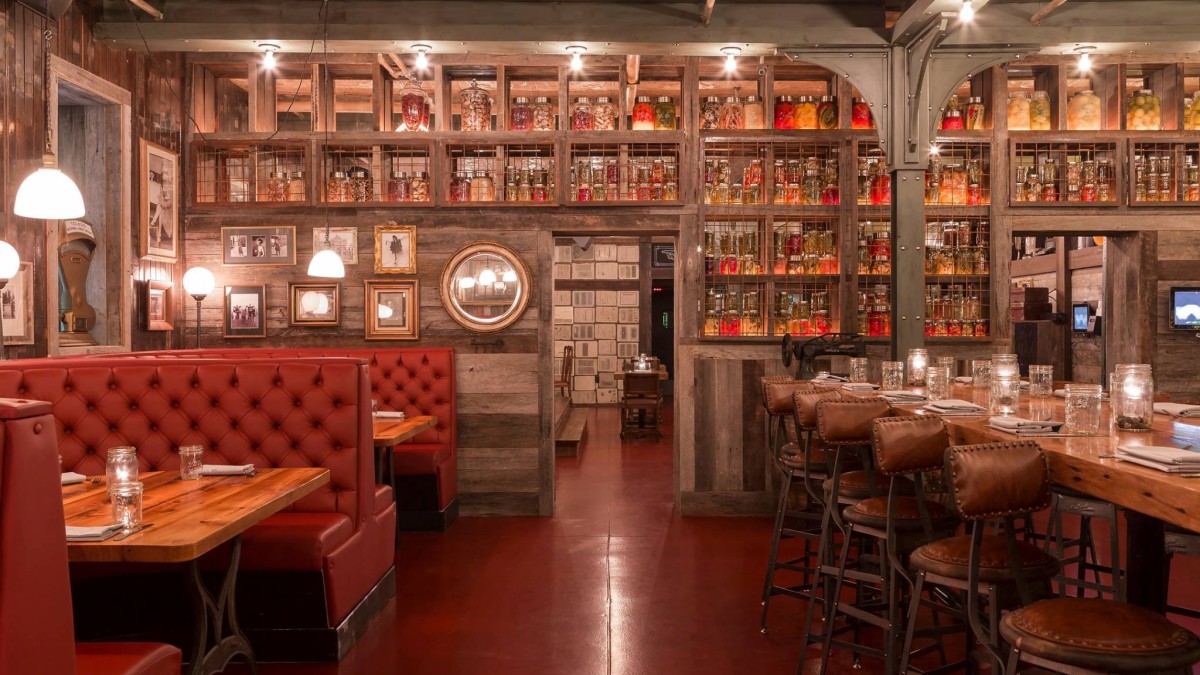 Repeal 33
The ease, charm and elegant allure of Repeal 33's non-alcoholic drinks are worth speaking easy. Who knew a Kiss From a Rose would be so sweet with lemon, almond and rose water? The Best In Show demands the spotlight with strawberry shrub, fresh OJ and Sprite. A drink so good you'll shed Two Tears featuring none alcoholic botanical distillate, lemon and basil. We typically wouldn't say this out loud, but a Dry S.O.B. with non-alcoholic aperitif syrup, orange and soda suits this subject, right?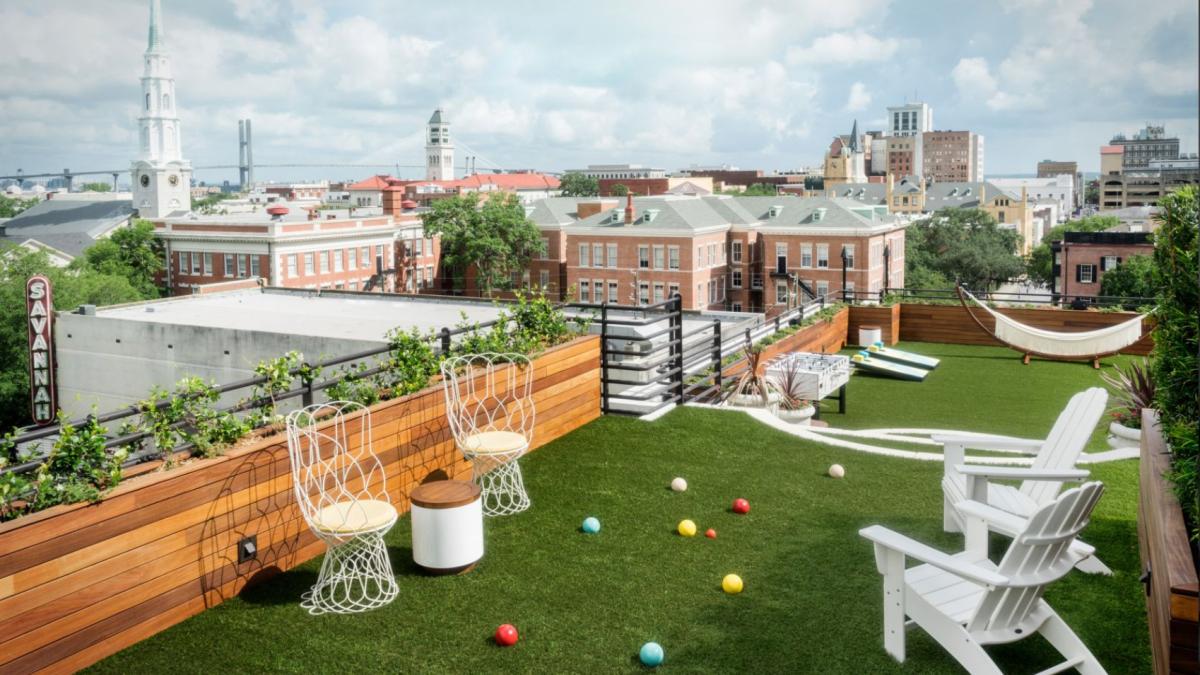 Peregrin
Peregrin is a household name in these Savannah streets. Your opinion of rooftop bars will be heightened while lounging atop the trendy and cosmopolitan Perry Lane Hotel. Visitors can expect to savor a plant-based non-alcoholic base that compliments their zero-proof drinks. The French 108 mixes seedlip garden, lemon, simple syrup and ginger ale. Pick Up Lime blends seedlip spice, orgeat, lime and maraschino cherry, while the Palo N/A marries seedlip grove, lime, agave and grapefruit with a salt rim.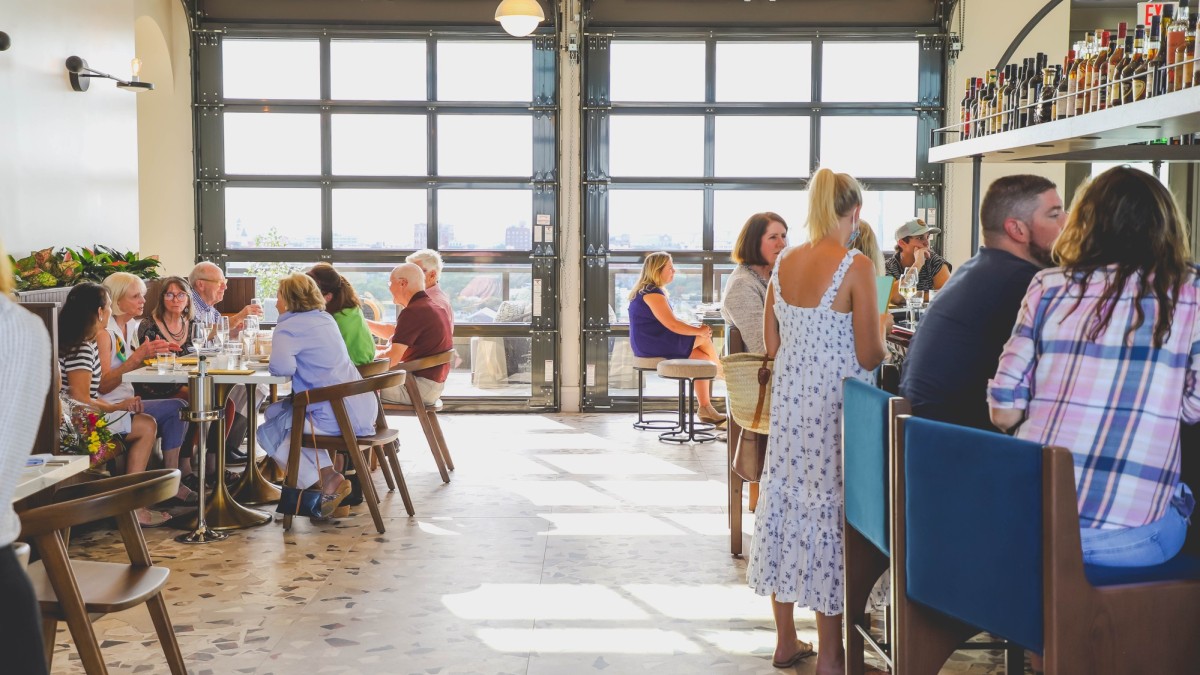 Bar Julian
The tallest rooftop bar in the city has reached a new peak with its demure drink list. Bar Julian is the jaw-dropping rooftop bar above Thompson Savannah, with impressive views of the historic downtown and the Savannah River. Although the name says otherwise, Into the Wild is pretty tame with Ritual Zero Proof gin, prickly pear, lime and soda. The Silver Cup featuring Ritual Zero Proof tequila, cucumber, jalapeño and citrus will have you feeling quite polished. Baby Blue will melt your troubles away with Amethyst blueberry ginger, blackberry, lemon and soda.
See? There's a way for everyone in Savannah to have a great time with a beautiful drink in hand or on the go. Cheers to you!