How to Run Your Way Through Savannah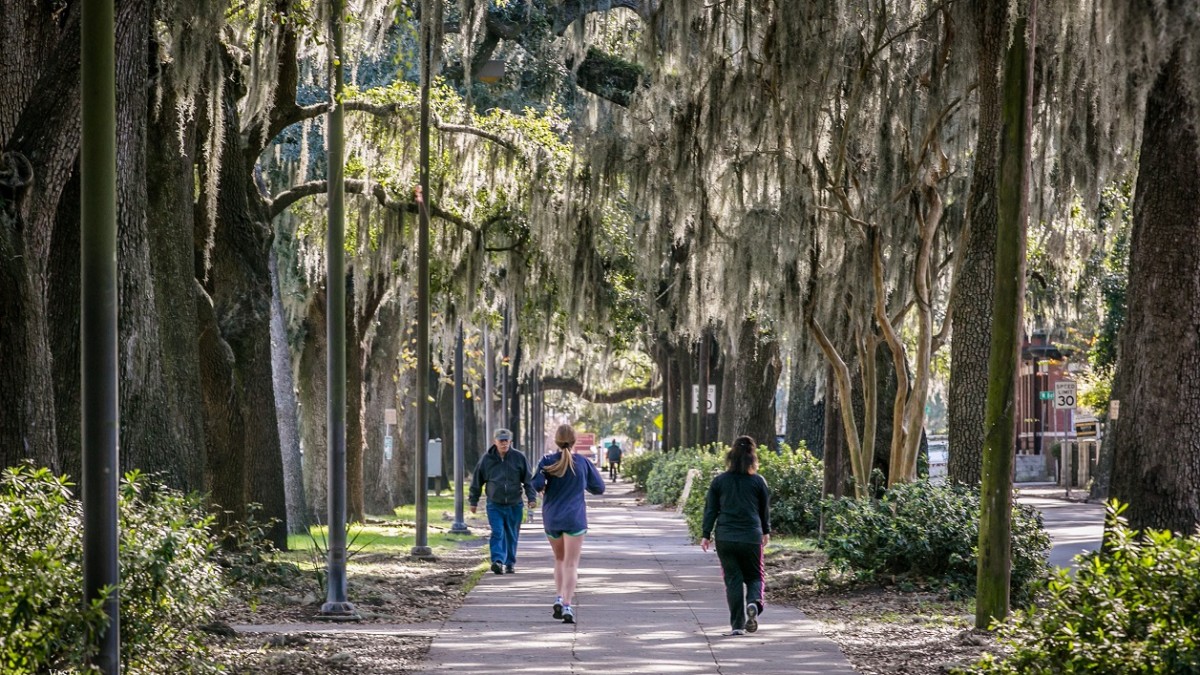 To cover the most ground while exploring Savannah and Tybee Island, try running! Runners can make the most of Savannah's paths, tracks, and events in locations all over the city. If you don't want to fall behind on your exercise routine while visiting Savannah, hit the path of one of these challenging Savannah paths and trails.
Forsyth Park
Located in the heart of the Victorian District, Forsyth Park is a hub for tennis and basketball players, hula hoopers, and runners. The perimeter of the park is a paved path that spans exactly one mile – perfect for runners, walkers, and strollers. Forsyth's Park gorgeous scenery like live oaks, Spanish moss and the famous Forsyth Park fountain will After your run, grab a fresh-pressed juice from Brighter Day Natural Foods.
Daffin Park
This 1.5 mile route is perfect for the seasoned runner. In the center of the running path is Grayson Stadium, the home of the Savannah Bananas. At 80 acres, this park is the perfect spot for a game of soccer or football. Not just for joggers who like to pound the pavement, Daffin Park has tennis courts, basketball courts, jungle gyms, and most importantly – a dog park! Bring your pooch along for a day of outdoor activities.
Lake Mayer
Surrounding a beautiful geese-inhabited lake, Lake Mayer's running path is great for those who love a great waterfront view. Dueling as a place for fishermen, this 1.5 mile route is located in midtown Savannah. Lake Mayer's path also has a rubber track for those with sensitive joints.