Savannah's Best Take-Out Spots
By Brittany Howard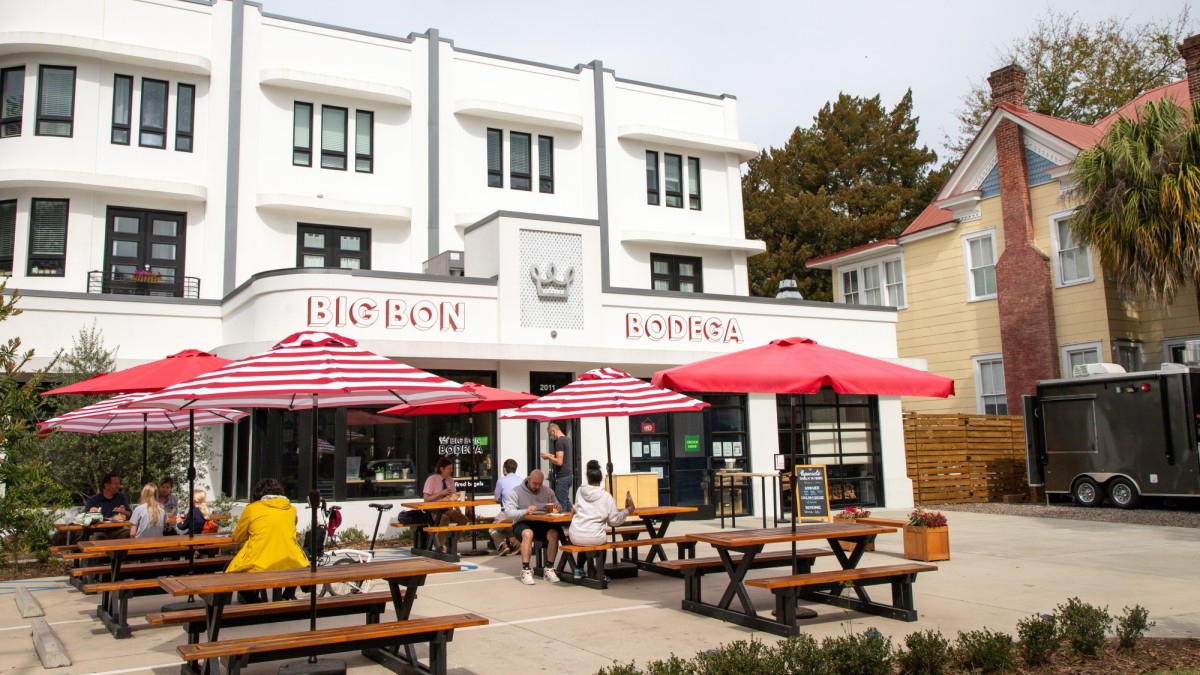 It's been a long work week. Little League practice ended after 6 p.m. An impromptu visit from your in-laws left little time for planning. You're too exhausted after a long day of exploring the city. So what do you do? You order take-out. 
Savannah has far too many delicious dining options, which makes things satisfyingly difficult. But the real question is, will it hold up by the time it reaches your door? We had to keep this list short and sweet because if not, you'd never eat.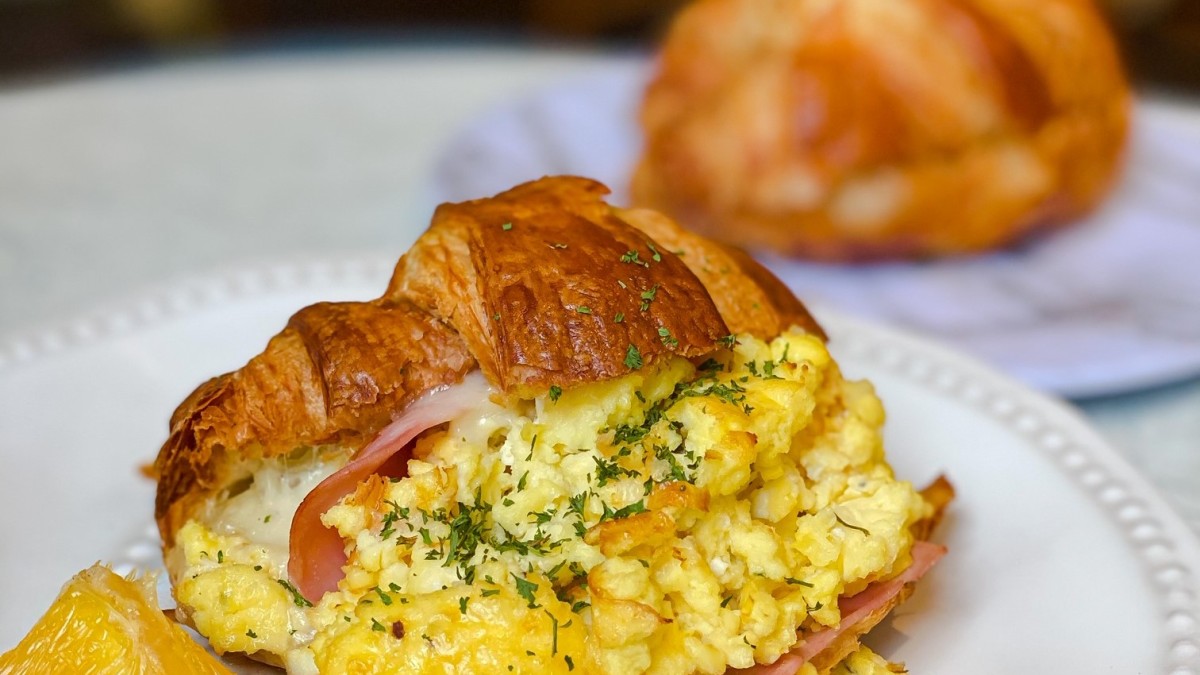 Good Morning to You
Break the fast with an undeniable Parisian experience in the comfort of your own home from Cafe M. Quiche Lorraine, flakey breakfast croissant sandwiches, espresso, lattes and cappuccinos are on the menu to properly awaken your palette when cooking is not on the morning agenda.
Rise and shine to the colossal, buttery, fall-apart goodness of Rise Biscuits. Choose from your choice of bacon, sausage, fried green tomato, chicken and more sandwiched between a mouthwatering biscuit. Add in cheddar tots and a couple of their signature doughnuts to start your day off right - breakfast in bed is optional - but highly encouraged.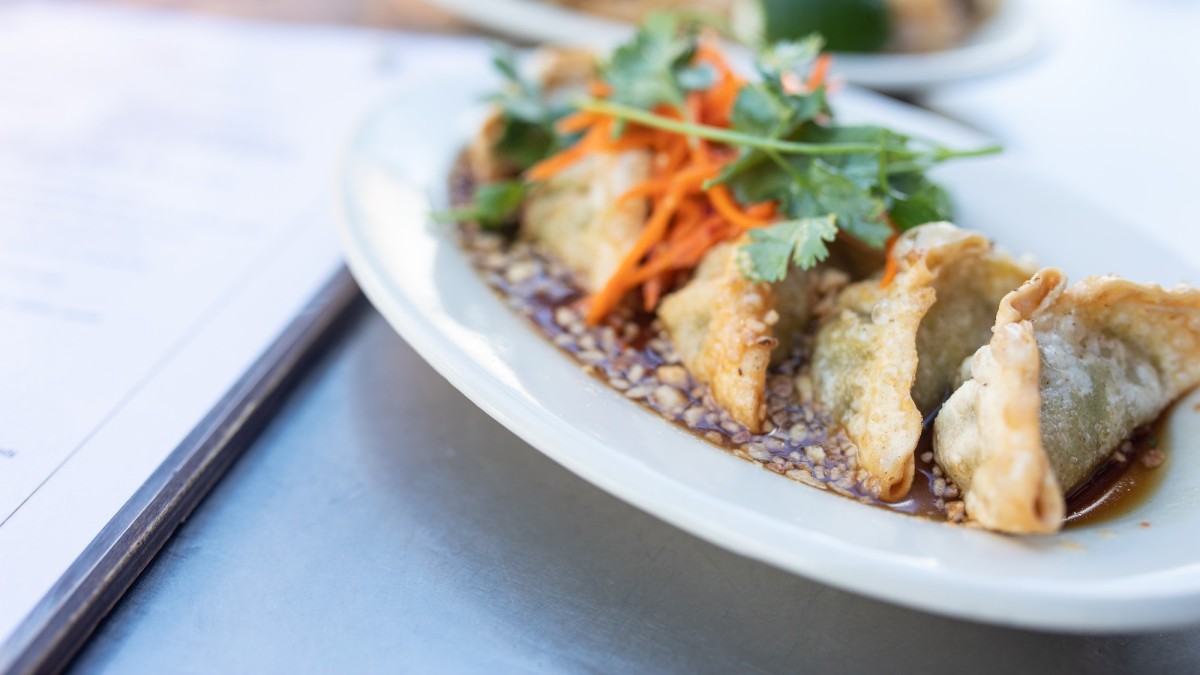 Noodle Bowls, Dumplings & More
Grab your chopsticks (or fork, no judgement) for Asian-fusion goodness at Flying Monk Noodle Bar. This vibrant restaurant is acknowledged for its undeniable menu options highlighting various Asian nations through flavorful dishes. Choose from any Pho, noodle or rice dish, delicately sealed to arrive fresh at your door.
There isn't a dumpling you won't crave once you've ordered from Flock To The Wok. Become acquainted with this delicious twist on Asian cuisine featuring various dumplings, rice, noodle, seafood, chicken and beef dishes.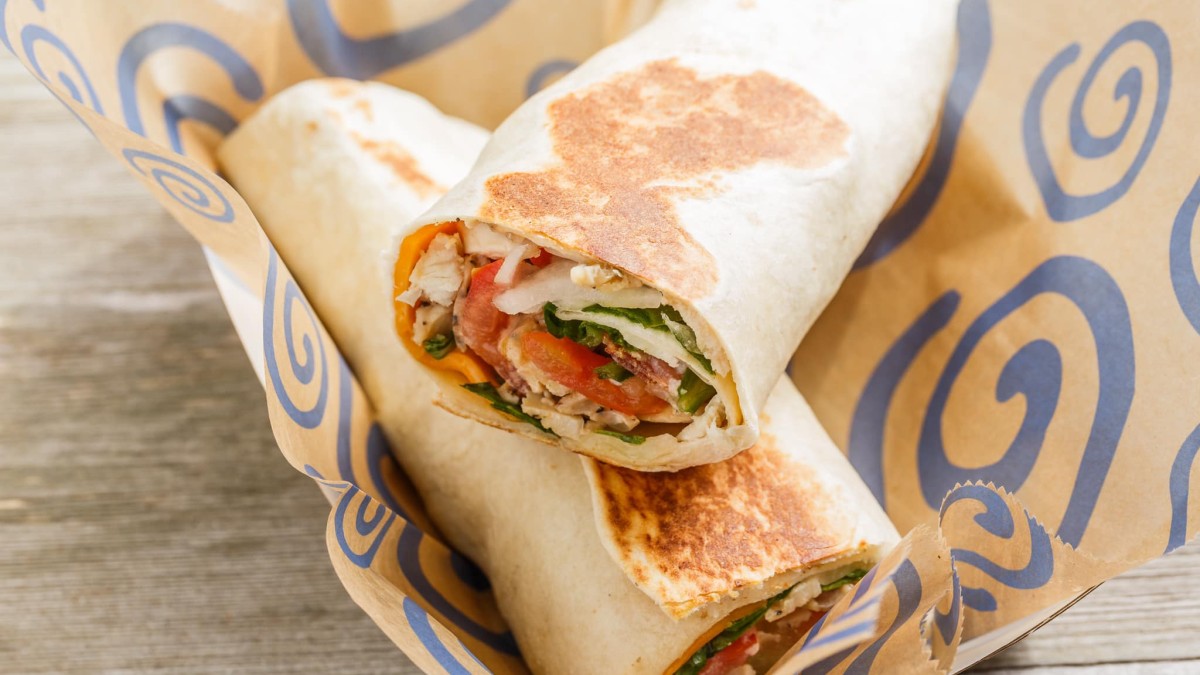 That's a Wrap!
Sometimes a fresh deli sandwich or wrap hits the spot when wanting to simplify take-out. Roly Poly is here to satisfy all of your deli-inspired needs. Take your pick: cold or pressed sandwiches, wraps, pasta salad, soups, buffalo chicken, cookies - cater the menu and you're guaranteed to be the most popular team member at the water cooler.
Caffeine and burritos? A match made in heaven. Java Burrito is a build-your-own one-stop shop for all your burritos, bowls, salads, quesadillas, tacos and boldly satisfying coffee needs.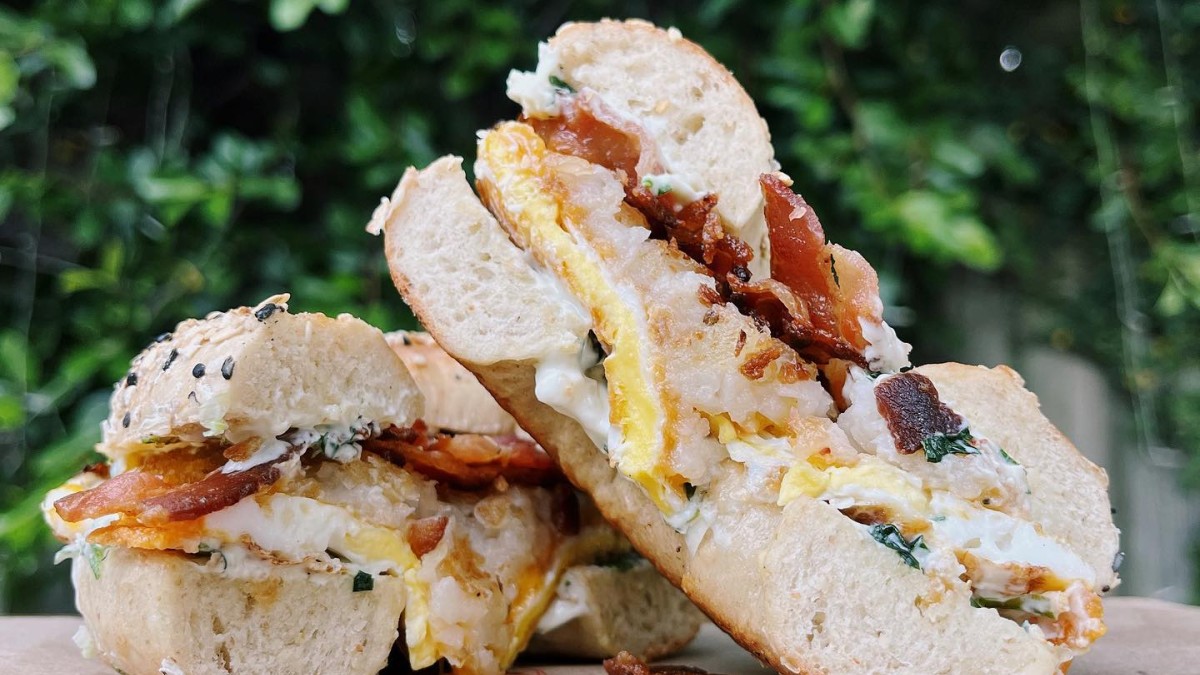 At the Bodega
Ok. Yep. We have to say it. We like Big Bon's and we can not lie! And those of us who've had them can't deny the pure joy of sinking your teeth into soft, chewy bagel goodness. Everyone knows a bagel is excellent at any time of the day. Not only does this neighborhood bodega provide breakfast and light grocery items, but if you're ordering lunch, make sure to take advantage of their fantastic pizza. Mwah! Chef's kiss!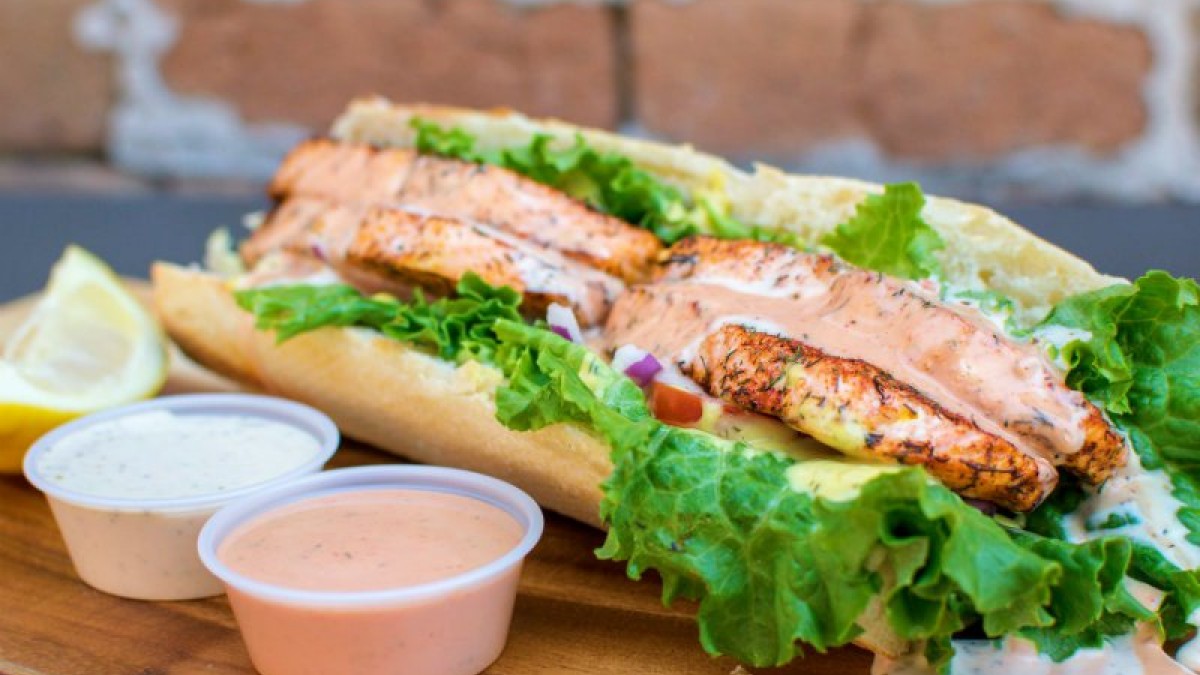 Continental Service
Who knew jet-setting to different continents was this easy? In Savannah, we all celebrate the culture, which means having the pleasure of savoring worldly cuisine. Zunzis/Zunzibar is a fantastic South African-inspired hotspot with wings, sandwiches, salads and dips that have been a city favorite since 2005. Be sure to order extra Zunzi sauce because you'll want to pour it over everything. 
Authentic, traditional Mexican dishes, anyone? Tequila Town is the spot for you. Empanadas, queso fundido, chilaquiles, street tacos - the list goes on. You'll sink your teeth immediately into the tortillas as they arrive nice and warm.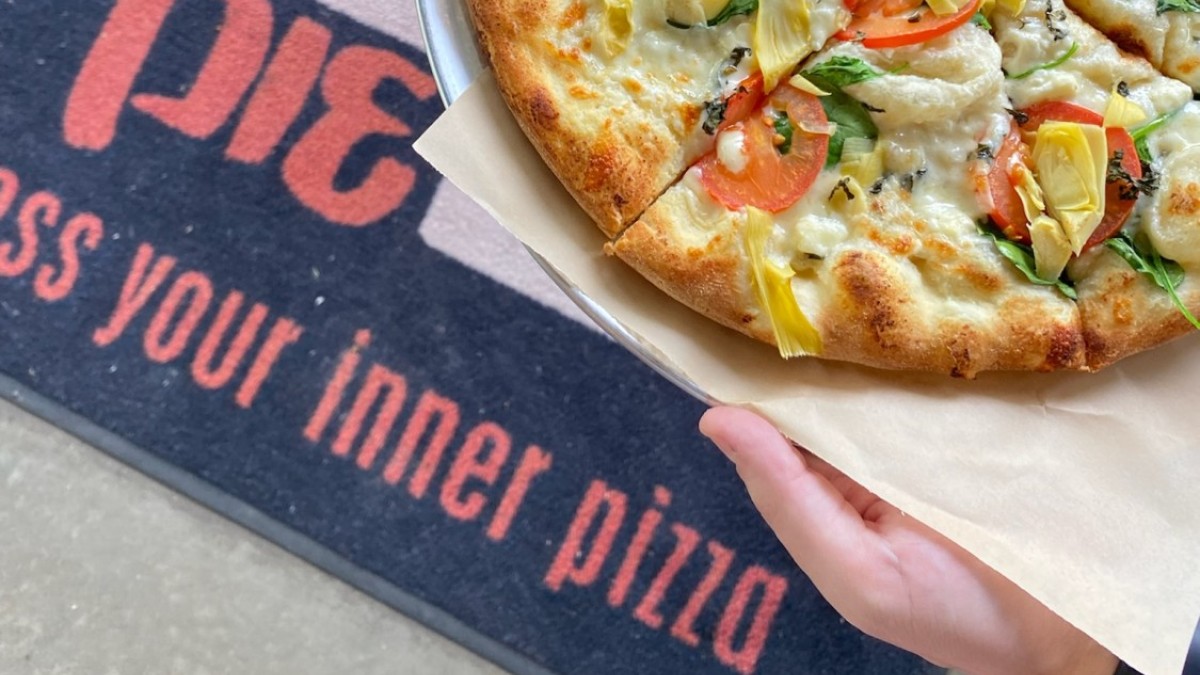 Like a Big Pizza Pie
Enjoy custom pizza made your way from Your Pie. Think of it as a blank canvas as you choose your dough, sauce, toppings or dressing from their various ingredients. Of course, you can never go wrong with the usual classic toppings. Your Pie encourages you to get creative and have pizza your way, delivered fresh every time.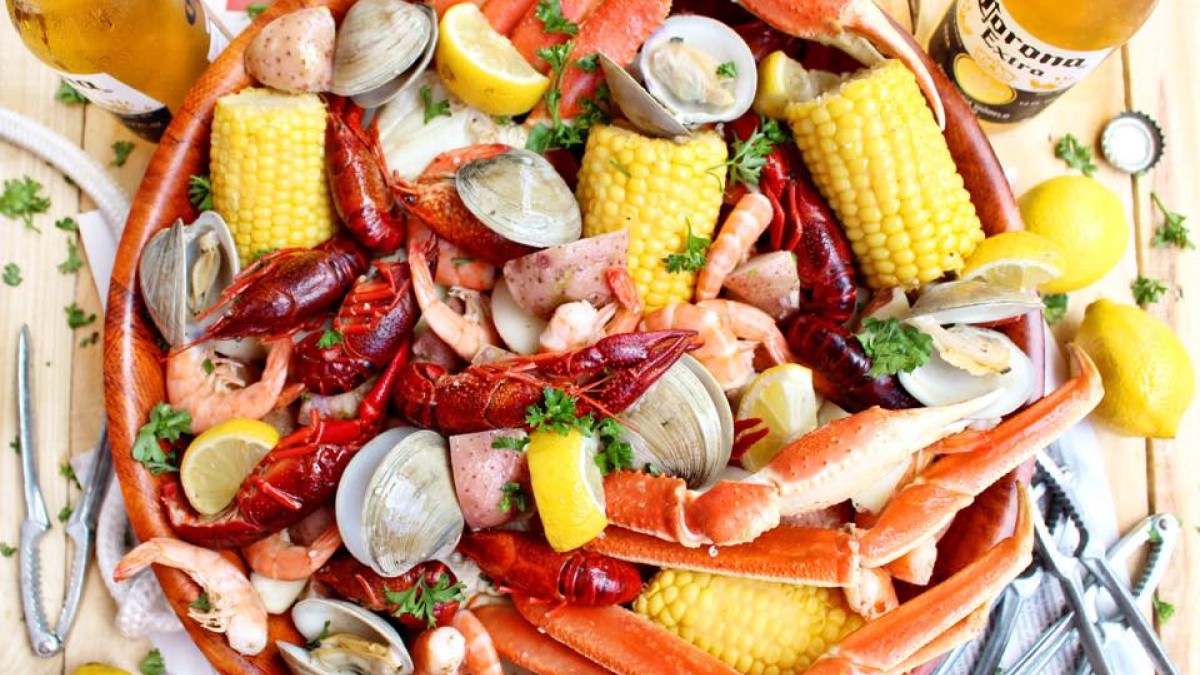 Seafood Shack
Savannah Seafood Shack brings their highly rated steaming hot, flavorful seafood boil and various low country combos to your front door. Are you looking for a small bite? How about a family-style large party tray? You'll find some of the best fresh fast-food seafood options here whether you're flying solo or entertaining a crowd - no gas money required.
The convenience of quality restaurant dining without having to change out of your PJs - ah, the life. Try these or one of several of Savannah's multiple eatery options on your next morning or evening indoors.