---
Article
How to Plan for St. Patrick's Day in Savannah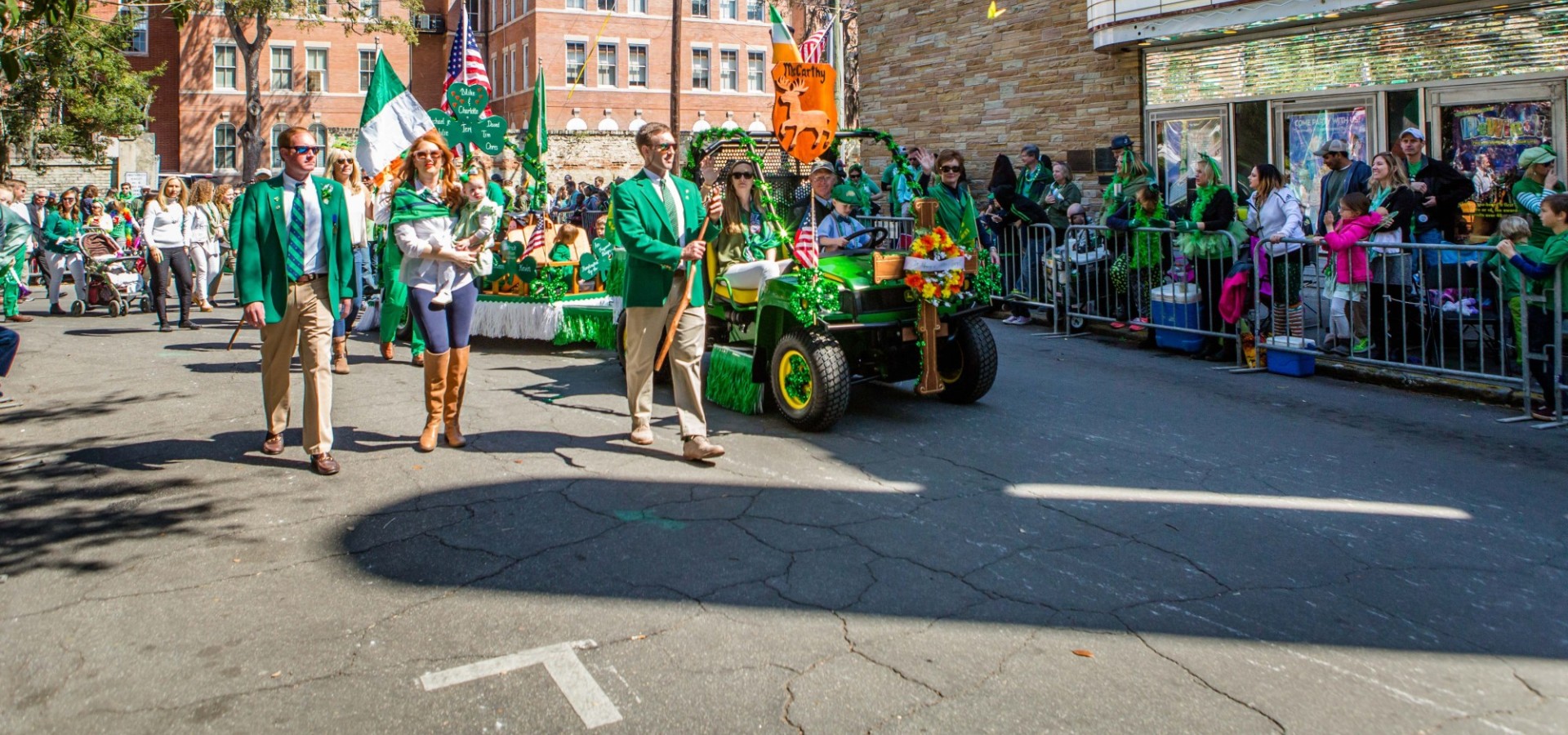 Here's everything you need to know to help you celebrate St. Patrick's Day in Savannah this year. 
Savannah St. Patrick's Day Parade
Each year, the Savannah St. Patrick's Day Parade draws a crowd of roughly 300,000 people to Savannah's Historic District. Planning for the biggest event of the year can be intimidating, so here's some useful information about what to expect on parade day. 
Getting Downtown on Parade Day
Visitors and locals have several options for safely getting downtown on parade day. If you choose to drive and plan to find on-street parking, be cognizant of the parade route and road closures. The city's parking services department also offers pre-reserved special event parking passes to use in city garages.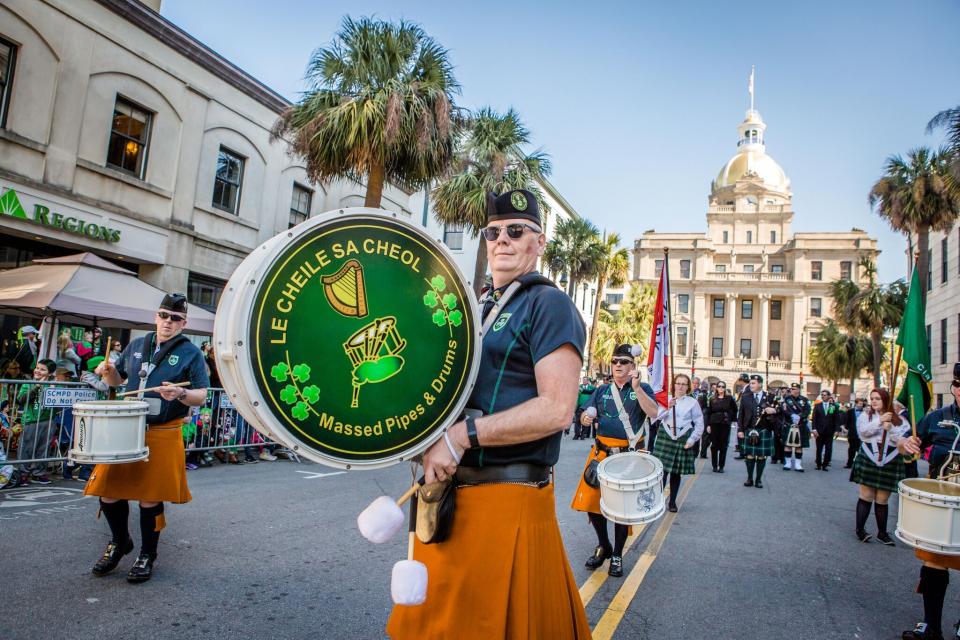 To avoid the hassle of driving downtown altogether, opt for one of the many transportation options offered only on parade day. Chatham Area Transit (CAT) shuttles parade goers from Garden City, Whitemarsh Island and Southside for just $5 roundtrip. Kelly Tours also provides transportation from the Pooler area as well as reserved parade seating and more! 
Parking is also available at the Savannah Convention Center on Hutchinson Island, with free and easy access to the Historic District via the Savannah Belles Ferry. 
Uber, Lyft and taxi services will also be available on parade day.
During the Parade
Once you've made it downtown on parade day, the fun really begins. A few helpful tips will ensure that you have an enjoyable and unforgettable St. Patrick's Day in Savannah.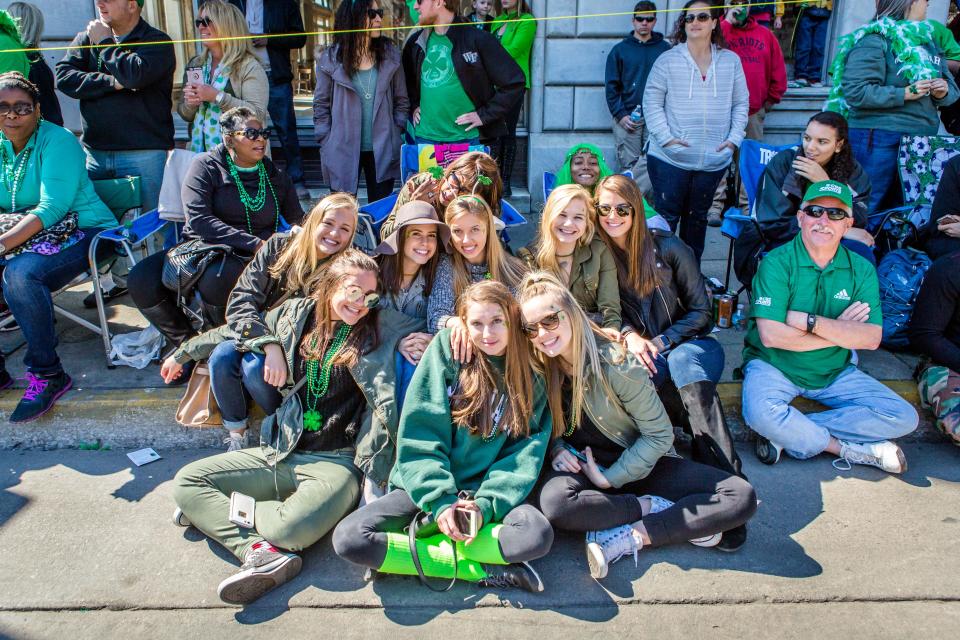 To start, be sure to wear comfortable walking shoes and dress for the weather. If you choose to pack a picnic, be mindful of city policies for setting up in parks and squares. 
Parade spectators are welcome to bring lawn chairs and blankets to set up along the parade route. A limited number of bleacher seats are also available for reservation.
The city provides hundreds of public restrooms throughout the Historic District on parade day. To locate public bathroom stations along the parade route, check out this informative map. Savannah's Visitor Information Centers are also equipped with restrooms.
Lastly, pay attention to parade barricades and use designated crossing points along the route.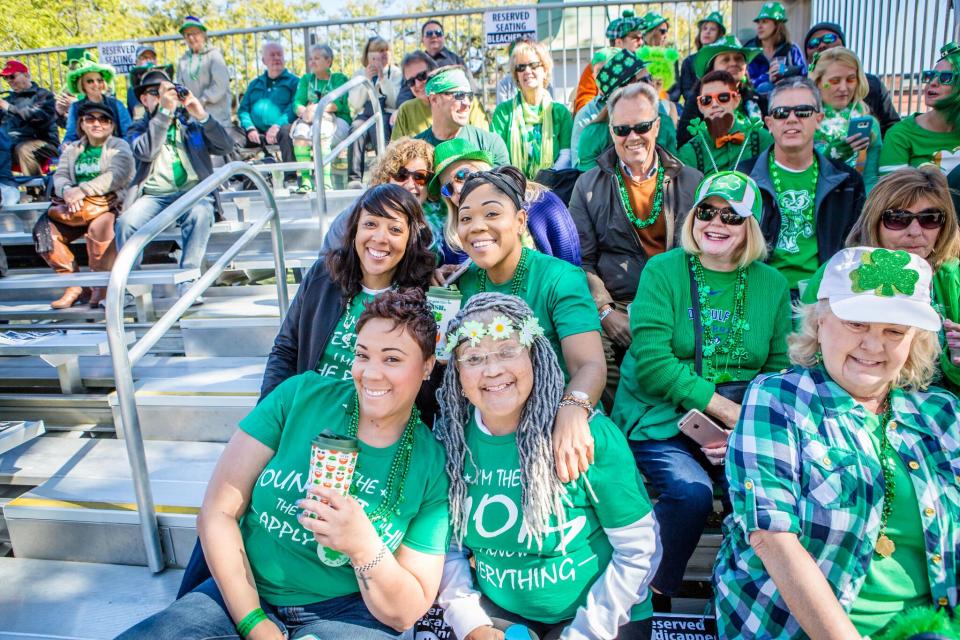 March in Savannah means shades of green, kilted bagpipers and Irish-themed events all month long. With this information, you'll be able to plan a fun and safe St. Patrick's Day celebration with your friends and family.