St. Patrick's Day Events in Savannah
By Shannon Lowery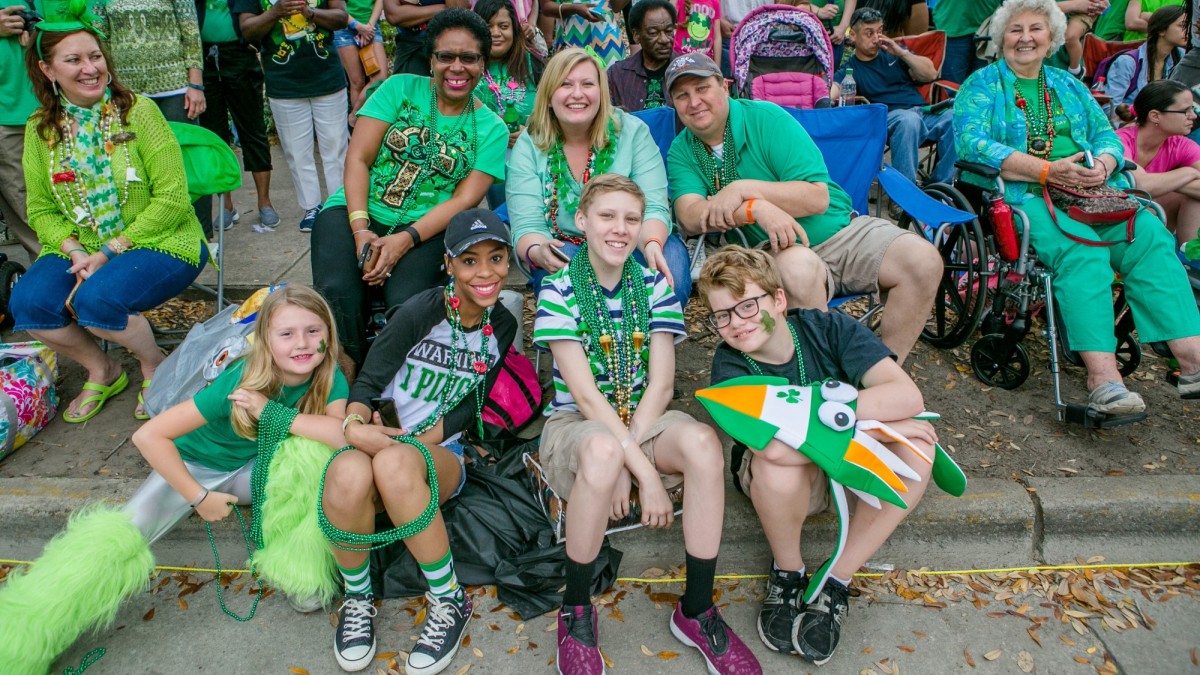 Everyone is Irish on St. Patrick's Day in Savannah! St. Patrick's Day is more like a season here in the Low Country, so check out these festive events to make your days (and not just March 17!) a little bit greener.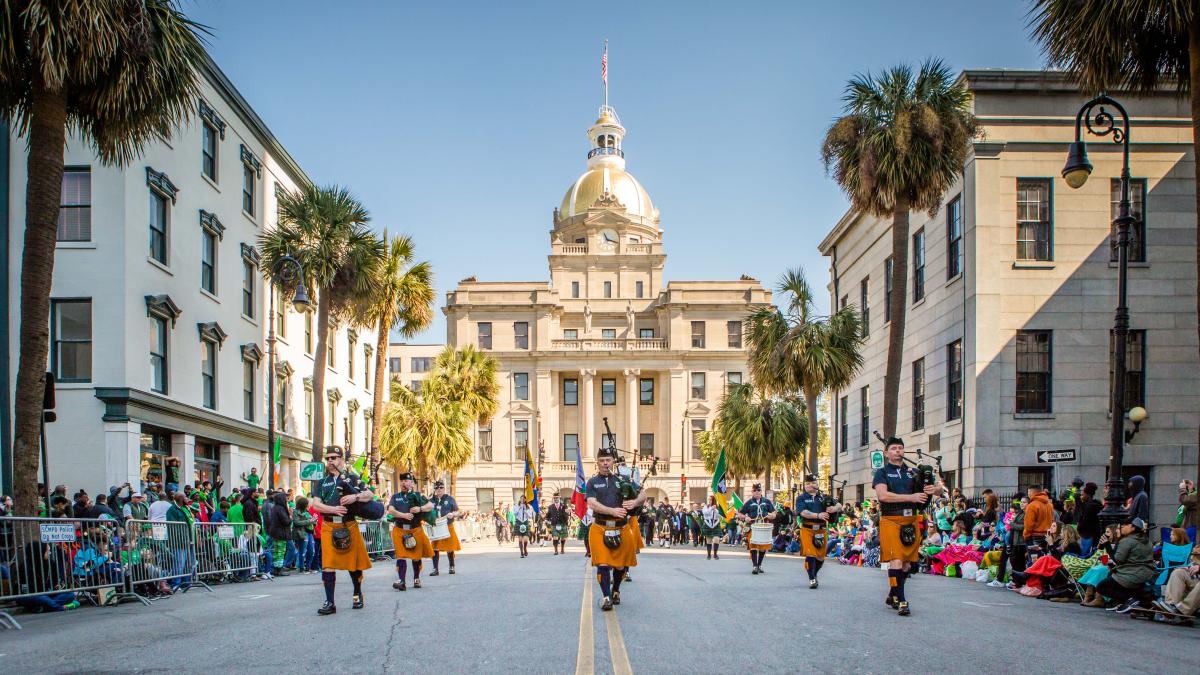 Saint Patrick's Day Parade
The St. Patrick's Day Parade, hosted on March 17, 2023, is what many consider to be the quintessential Savannah St. Patrick's Day experience. Featuring area service members, marching bands from all over the United States and even the Budweiser Clydesdale horses, the parade line-up is jam-packed with delightful entertainment. Beginning around 10:15 a.m. and lasting several hours, the route winds through much of the Historic District. Be sure to arrive early, claim your vantage point, and be ready to stay the day. For everything you need to know about Savannah's St. Patrick's Day Parade, click here.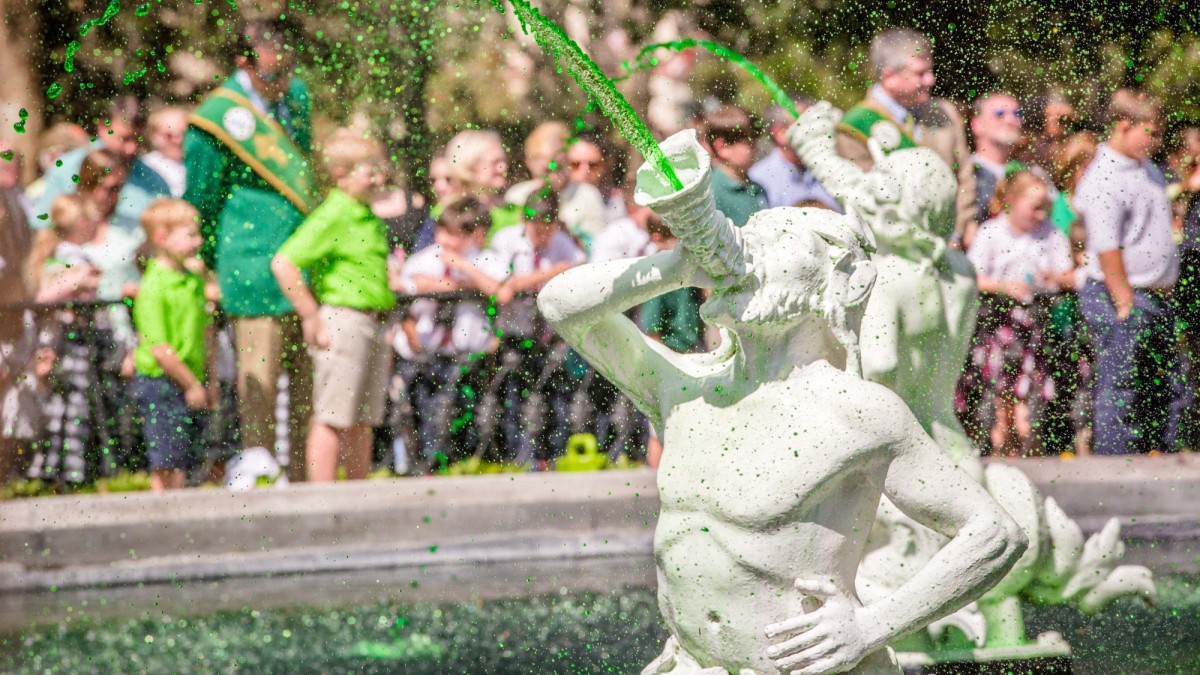 Greening of the Fountain
Even Savannah's fountains wear green for St. Patrick's Day! Each year, the famous Forsyth Park fountain goes green at a special ceremony featuring the St. Patrick's Day Parade Grand Marshal. Friends, family and ceremony attendees work together to pour green dye into the fountain water. Don't miss this unique Savannah event on March 10.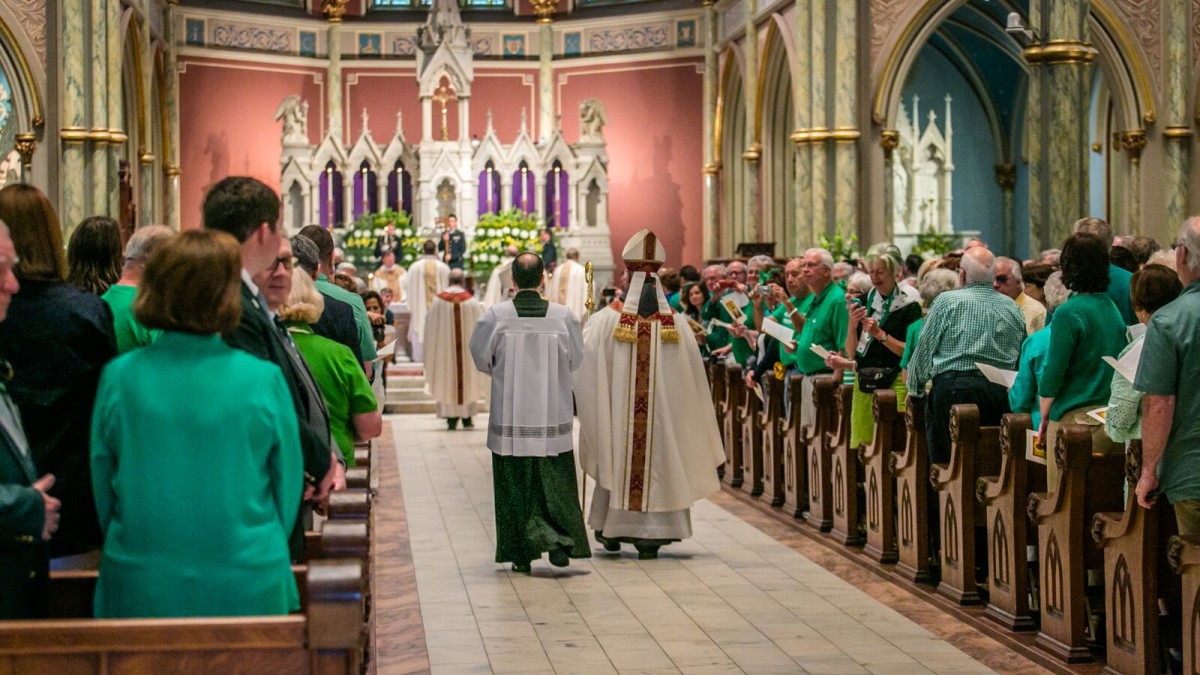 Mass at the Cathedral Basilica of St. John the Baptist
Mass at the Cathedral Basilica of St. John the Baptist kicks off the St. Patrick's Day festivities in Savannah! Service begins promptly at 8 a.m. on March 12; you'll have to arrive early to get a seat! The city's parade and festivities begin shortly after service in front of the church steps on Abercorn Street.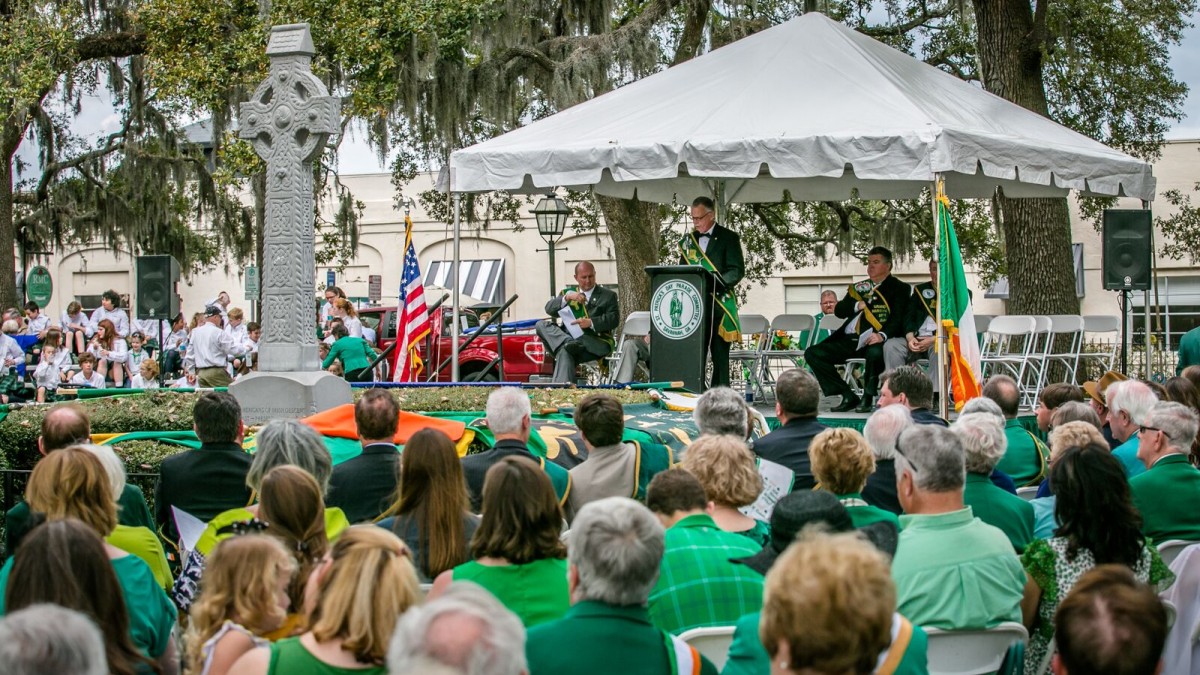 Celtic Cross Ceremony in Emmet Square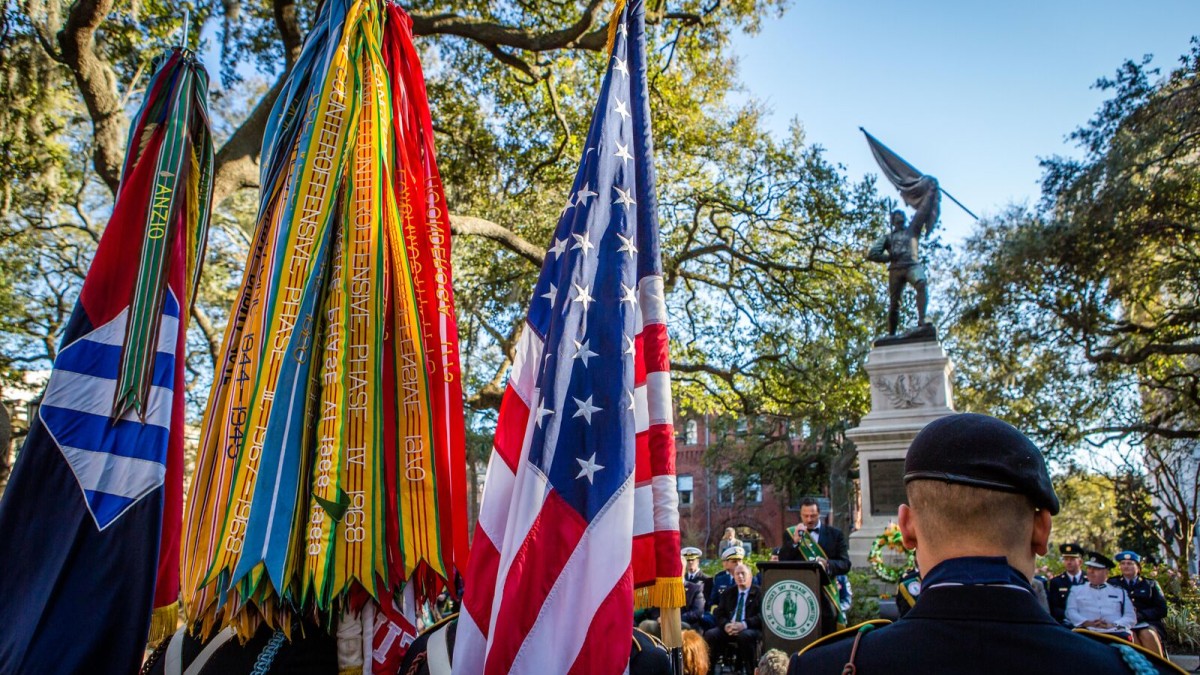 Jasper Green Ceremony in Madison Square
Members of the Irish community gather to honor our military past and present at the annual Sergeant William Jasper Memorial Ceremony which takes place the day before St. Patrick's Day in Madison Square. In the center of the square, a monument stands to honor Jasper and the men he served with in the Revolutionary War.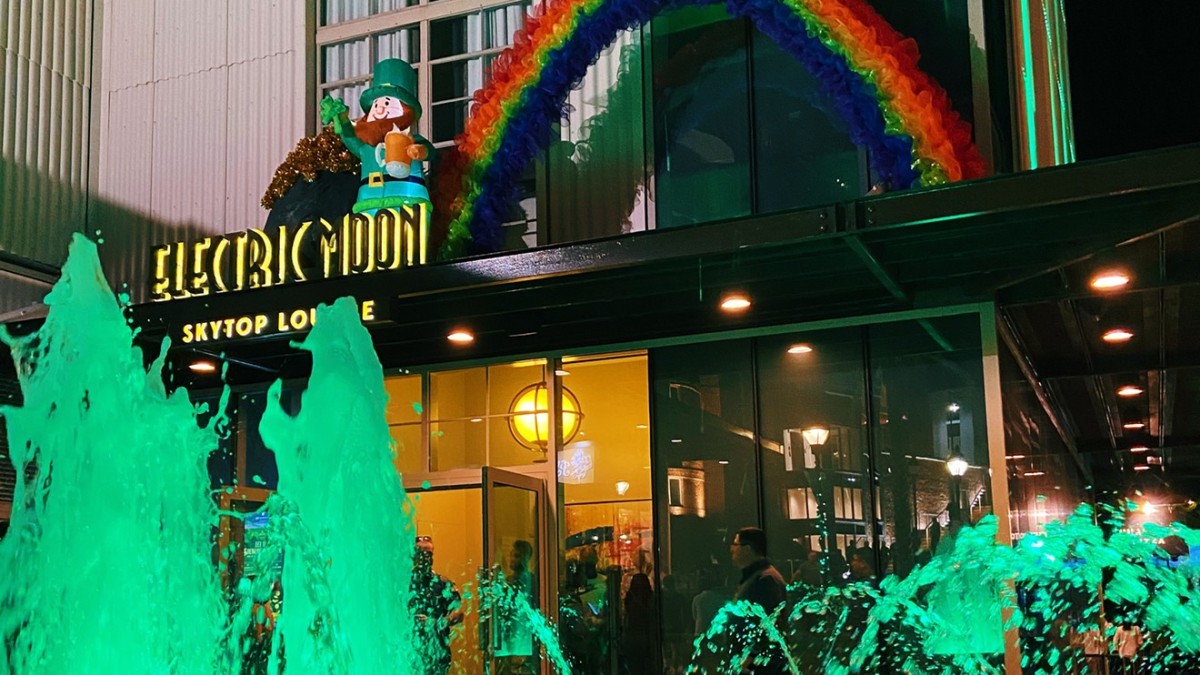 Plant Riverside's Shamrocks & Shenanigans
Plant Riverside District will host a nine-day St. Pat's celebration that is free and open to the public from March 11-19. There will be lots of family-friendly events this year including photos with Lucky the Leprechaun, themed food and drinks and live music on two riverfront stages.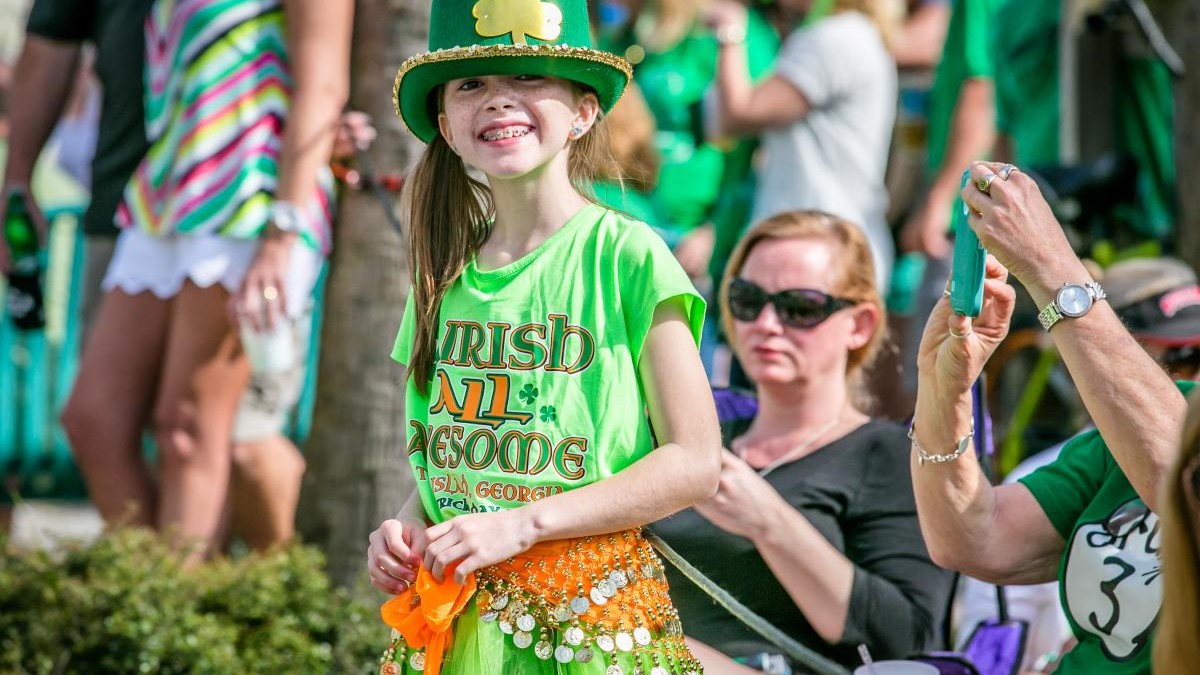 Tybee Island Irish Heritage Parade
Tybee Island will hold a family-friendly Irish Heritage Parade on Saturday, March 11. Come decked out in your kelly green and enjoy a day on the island watching Irish clans and families march along with bagpipers and other Irish-themed entertainment.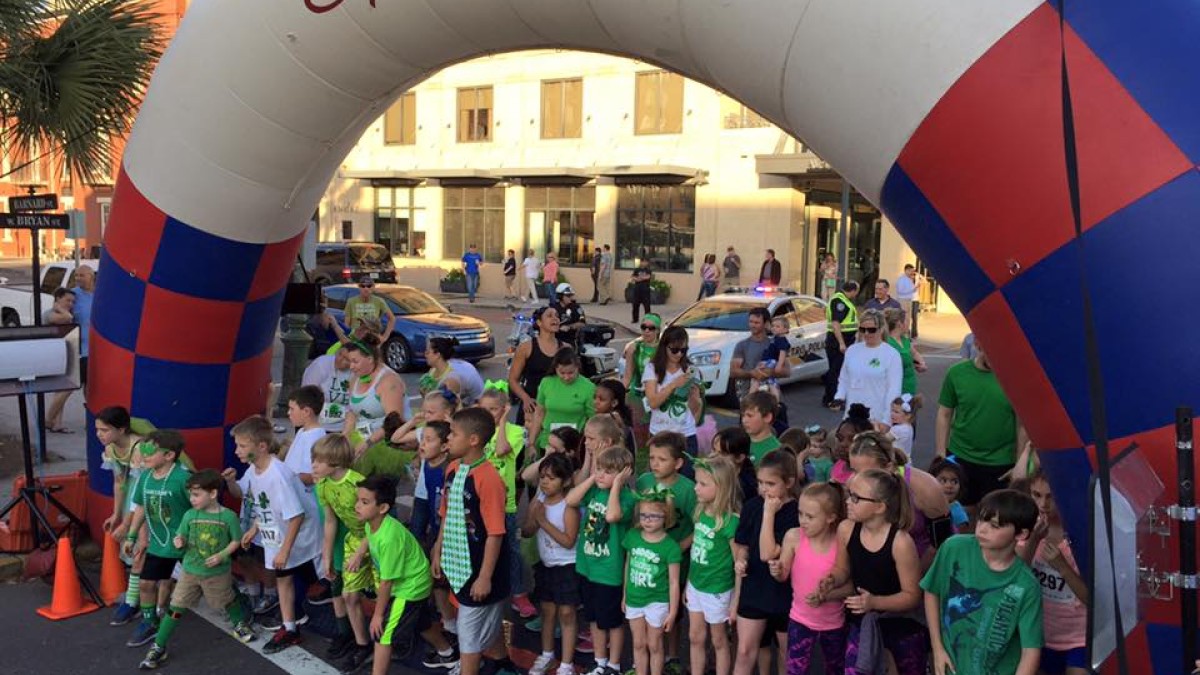 Shamrock Run
Spend the evening of March 3 alongside fellow Savannahians decked out in their most festive and fun St. Patrick's Day attire at The March of Dimes Shamrock Run in Ellis Square. The 5K is both kid and dog-friendly, and participants can also enjoy military and student discounts.