10 Rarely Known Facts About Savannah
By Chantel Baul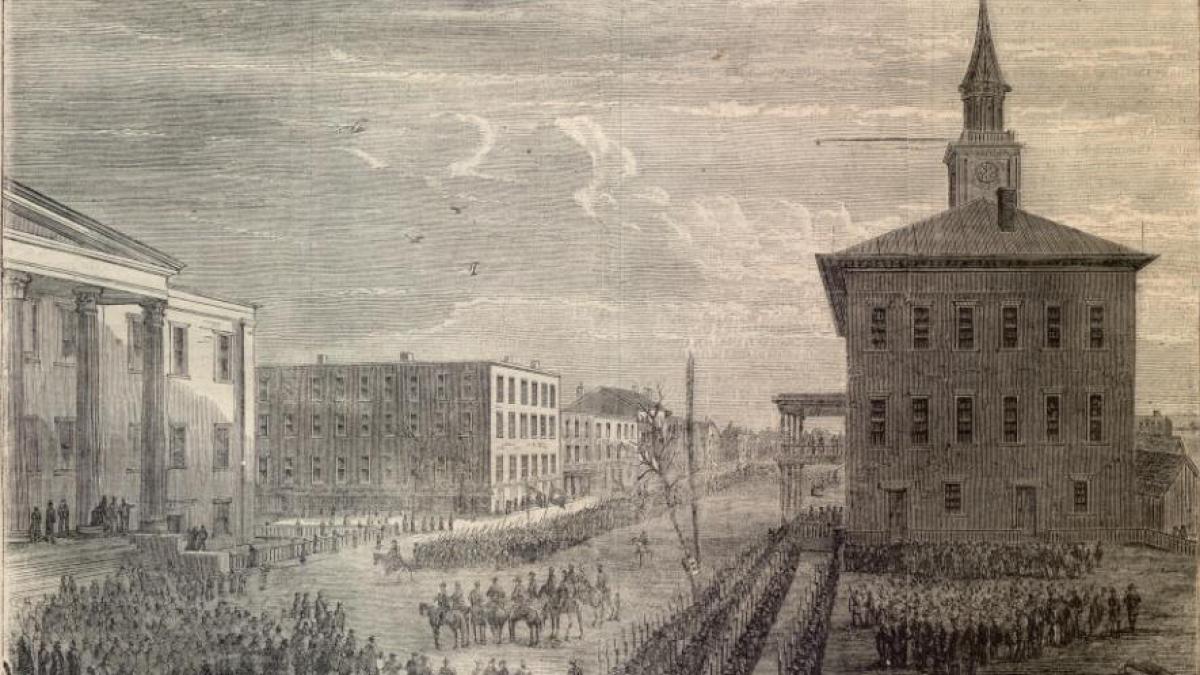 Savannah is a long-standing city known throughout the country for its beautiful coastal landscapes, its well-preserved architecture and its rich, vibrant history. And while some tenets of Savannah's history are famous – like the life of Juliette Gordon Low and the famous Forrest Gump scene – others are lesser known. Here are some fun facts about Savannah that you probably didn't know.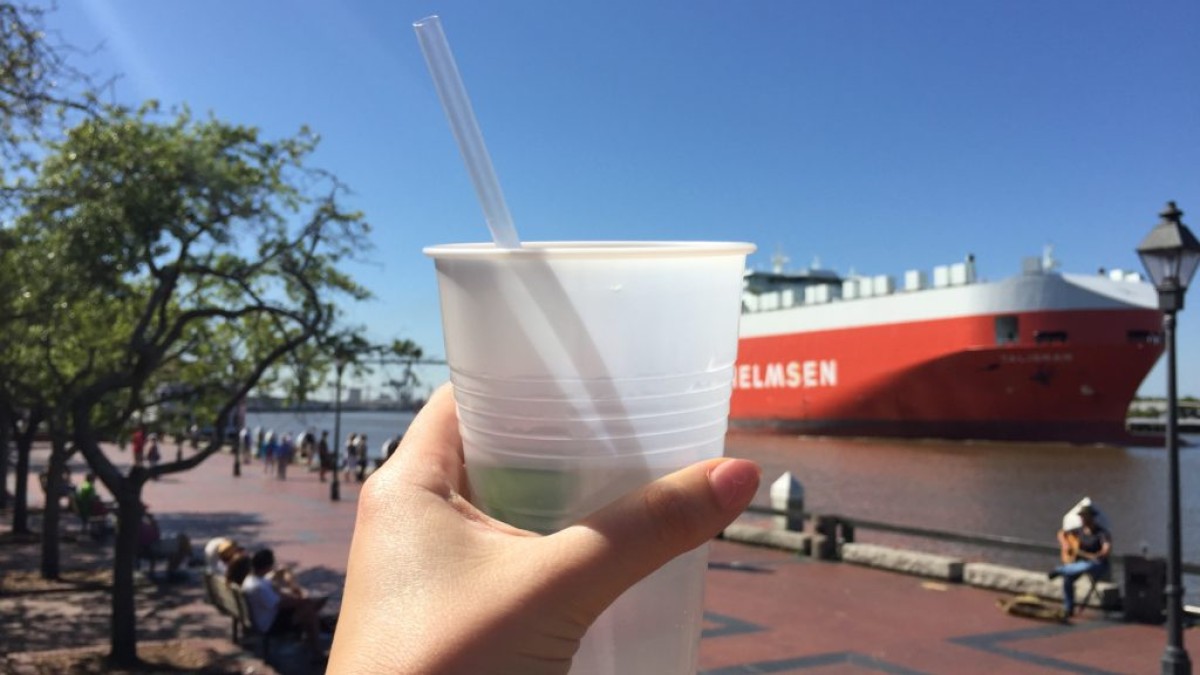 1. In Savannah, you can take your cocktails to-go
That's right – In Savannah, you don't have to finish your drink at the bar. Savannah's ordinance allows you to take a to-go cup with you within the confines of the historic district boundaries (West Boundary Street to East Broad Street and to Jones Street). Ask for a to-go cup and take it along with you!
2. Savannah was a Christmas gift to President Lincoln in the Civil War
Union General Sherman burned Atlanta to the ground during his infamous southbound march in the Civil War. When he arrived in Savannah, the city's beauty inspired him to spare it. Instead of destroying Savannah like he did Atlanta, Sherman sent a telegraph of Savannah, with its neat squares and lush greenery, to President Lincoln offering the city to him as a Christmas present. And what a gift Savannah still is!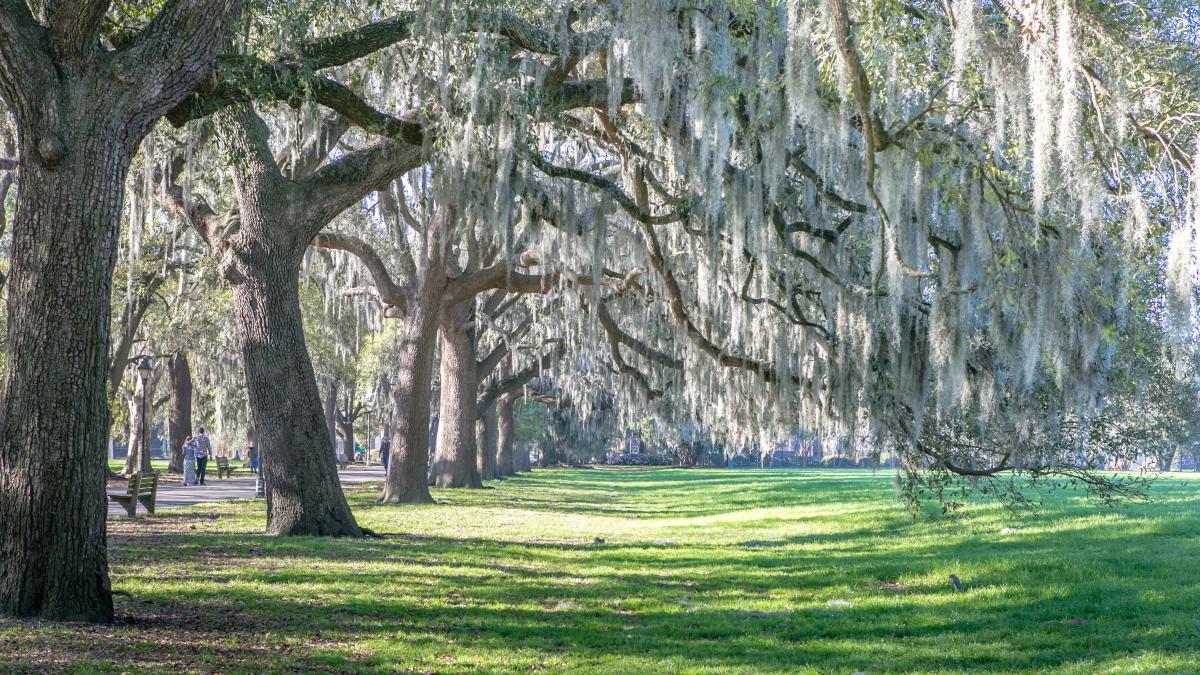 3. Savannah's Spanish moss isn't a moss at all
When you think of Savannah's oaks, you can't picture them without the drape of our idyllic Spanish moss. And if you didn't know already, Spanish moss is definitely a misnomer; it's not a moss in the least. You also may have heard that it's a parasitic plant that kills the trees – also untrue. You might be surprised to learn what Spanish moss is a close cousin to . . . the pineapple! Both are epiphytes, which are plants that absorb water and nutrients from the air. Who knew?!
4. Savannah-area General David Hunter made the first emancipation proclamation
David Hunter was a Union General who served during the Civil War. He worked closely with runaway slaves at Fort Pulaski and others at units in Florida and South Carolina. General Hunter was very fond of the ex-slaves, and on 9 May, 1862, he issued an emancipation proclamation for all slaves in those states.
When President Lincoln learned of Hunter's proclamation, he immediately revoked it. But historians conclude that Hunter's actions forced Lincoln's hand, so to speak, which resulted in the Presidential Emancipation Proclamation issued later in 1863.
5. Savannah's First African Baptist Church was the first black church in the country
This cherished landmark is known for its prominent role as a safe house for slaves and African Americans throughout history. First African Baptist Church served as a stop on the Underground Railroad, and you can still see the holes in the floorboards that were used to ventilate the concealed spaces through which slaves traveled.
This church played an integral part in the Civil Rights Movement as well. It is a lesser known fact that First African Baptist is actually the oldest black church in North America. Today, the church is located on Montgomery Street in downtown Savannah. Since 1777, this congregation has been holding services in the city, as a testament to the contributions of the black community to Savannah and America.
6. Flannery O'Connor taught chickens to walk backwards in Savannah
World-renowned American novelist Flannery O'Connor grew up in Savannah, and her childhood home still stands today at 207 East Charlton Street. As a young girl, O'Connor helped her family raise chickens, and she actually taught one of them how to walk backwards!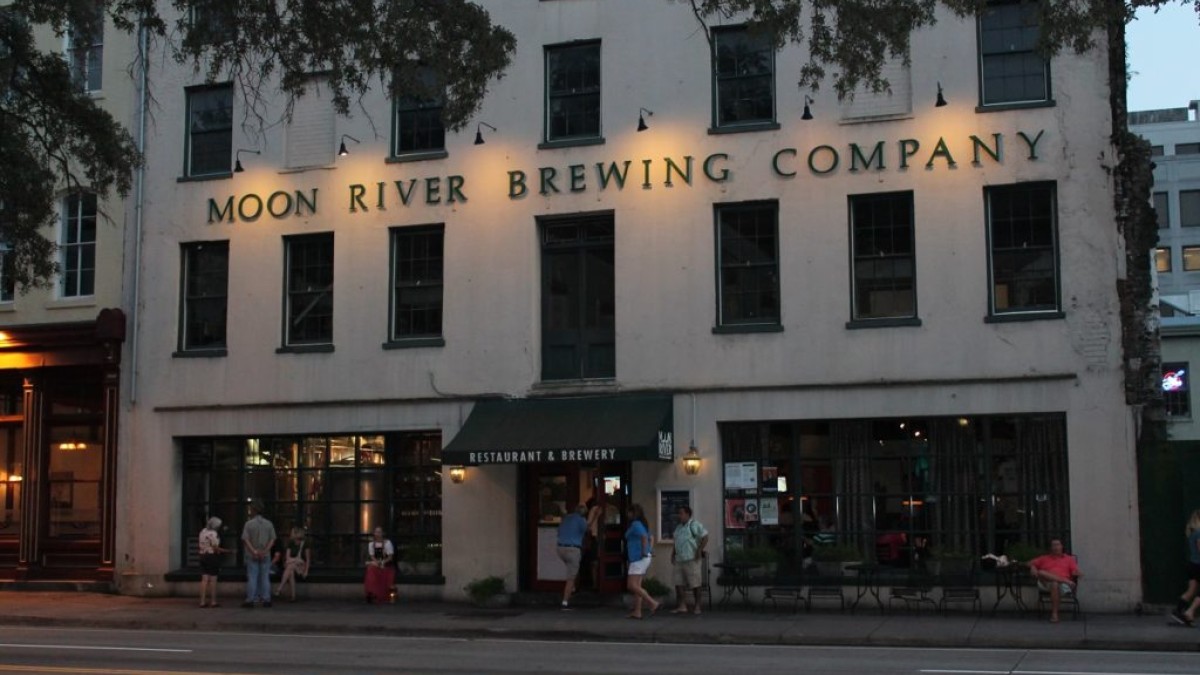 7. Moon River Brewing Company is considered by many to be Savannah's most haunted site
Savannah is America's most haunted city, but you probably wouldn't guess that one of the city's best beer hangouts is its most haunted site. Before it was the bustling brewery that it is today, Moon River Brewing Company was the City Hotel, which was built on Bay Street in 1821.
In 2014, Moon River was named the #1 Top Haunted Spot in Savannah by the Examiner. Ghost tour guides and Moon River's staff and guests have been reporting apparition appearances for years. But don't let this discourage you from stopping by; your liquid courage will come in handy!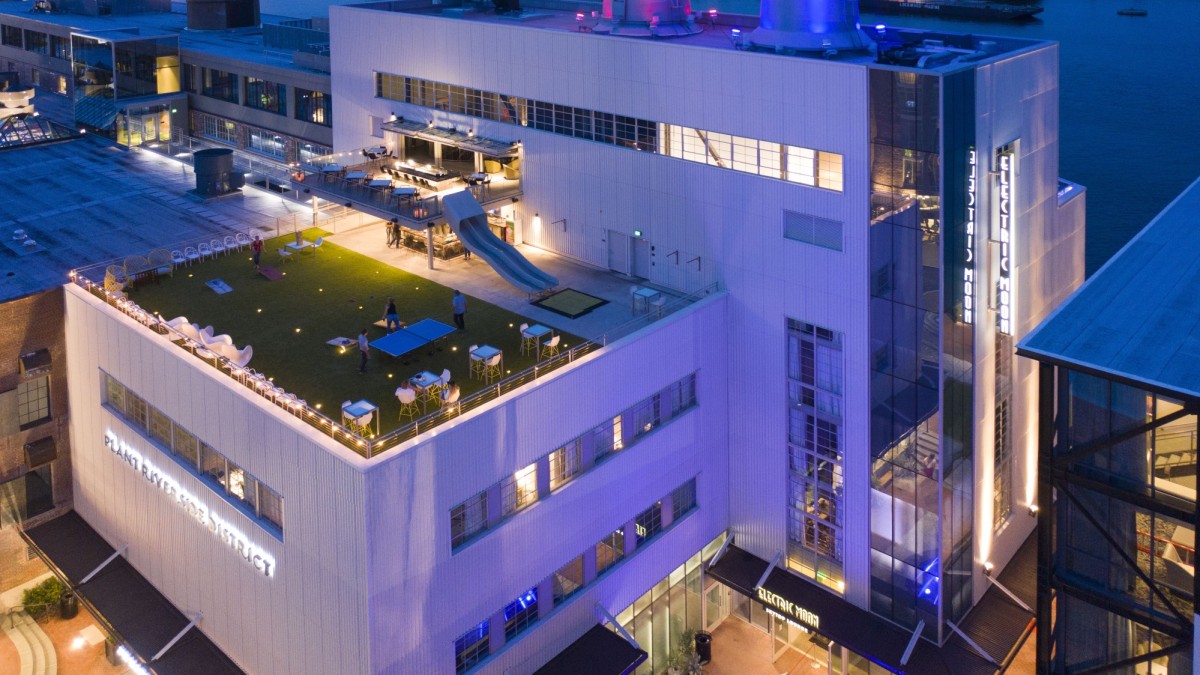 8. Plant Riverside District's smoke stacks were once apart of the city's most essential power plant
Before the iconic River Street was humbly reconnected to Savannah with the addition of  the city's entertainment hub, Plant Riverside District, its site was home to the original 1912 power plant. The electric power plant was vital to the city's high growth rate. George Baldwin, along with Stone & Webster engineers led the charge to power Savannah for over 90 years. The plant's smoke stack can be seen across the city skyline today, lit in neon lights as a unique centerpiece for the district's Electric Moon Skytop Lounge.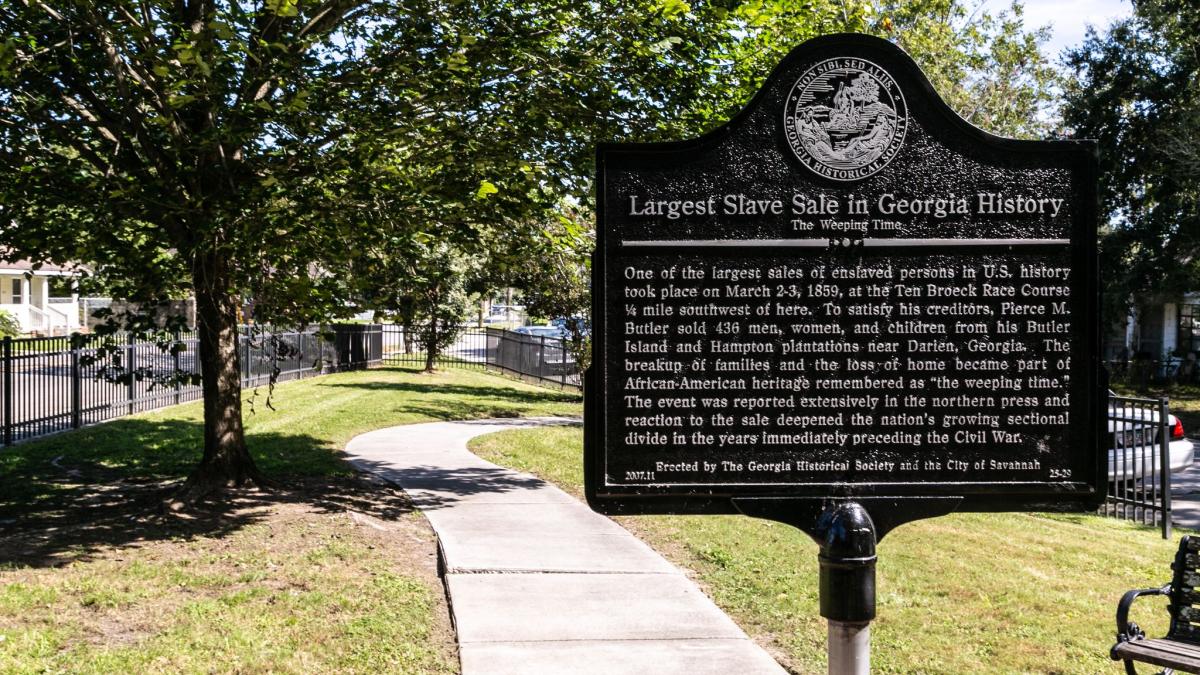 9. One of the largest historic slave sales took place near downtown Savannah
The slave trade auction deemed "The Weeping Time," was responsible for enslaving 436 men, women and children. It stripped away freedom and separated families during two horrendous days of constant heavy rainfall. Now a park landmark, this historical event called attention to the northern media and exposed the cracks between the North and South before the start of the Civil War.
10. The timeless Kennedy Pharmacy will help tell the story of the enslaved and was the site of an archaeological dig
The Kennedy Pharmacy is an old business building located on iconic Broughton Street that is being restored by the Historic Savannah Foundation. The renovation is apart of the Davenport House Museum's exhibit to tell the story of the enslaved people who worked and lived in the home. The pharmacy will house the museum's new gift shop, ticketing area, staff offices and restrooms.
In 2020, a week long archaeological dig was performed behind the Kennedy Pharmacy. The Historic Savannah Foundation permitted the Lamar Institute to carefully embark on two primary excavations. During the dig the team found artifacts ranging from the 1700s to the 20th century and included the remnants of animal bones, an anti-migraine bottle and a British musket ball. The musket ball is believed to have been used during the failed attempt of the Siege of Savannah in 1779.