How to Have a Savannah Staycation
By Brittany Howard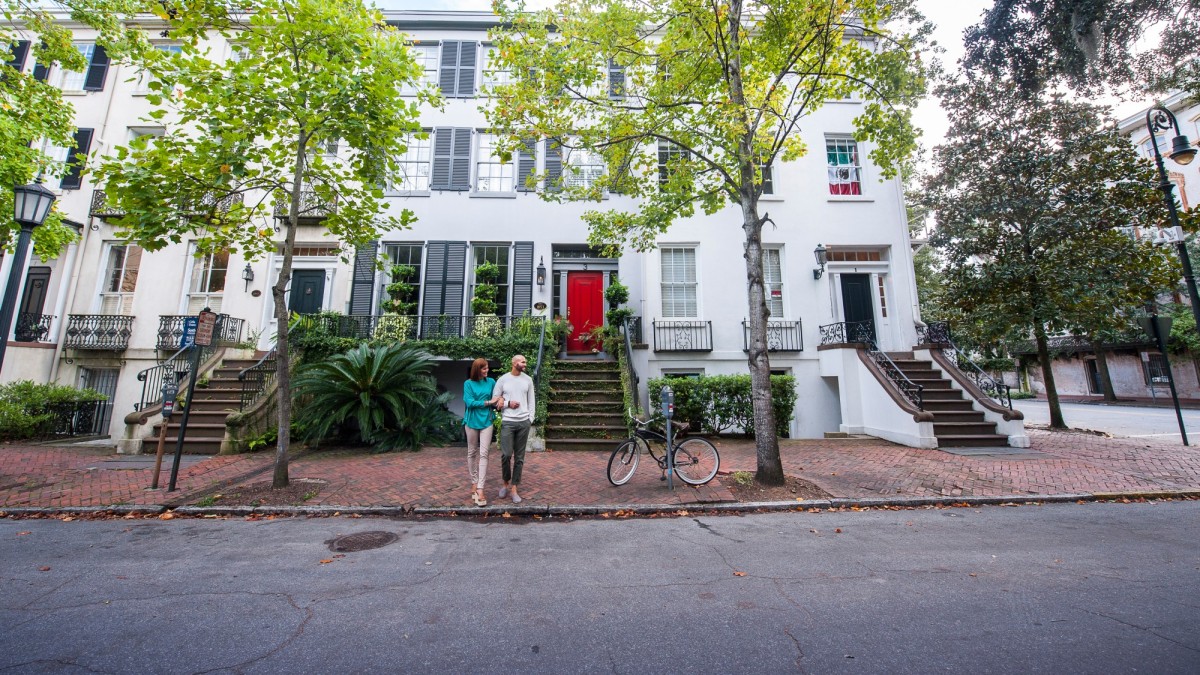 Hey, fellow Savannahians! We've got a question for you. When was the last time you decided to treat yourself to a vacation in your own city? We bet you've yet to experience what attracts millions of visitors to Savannah every year. Well, let's change that.
If a staycation is all you ever wanted, let's take a full day or weekend journey outside the home, not too far from home.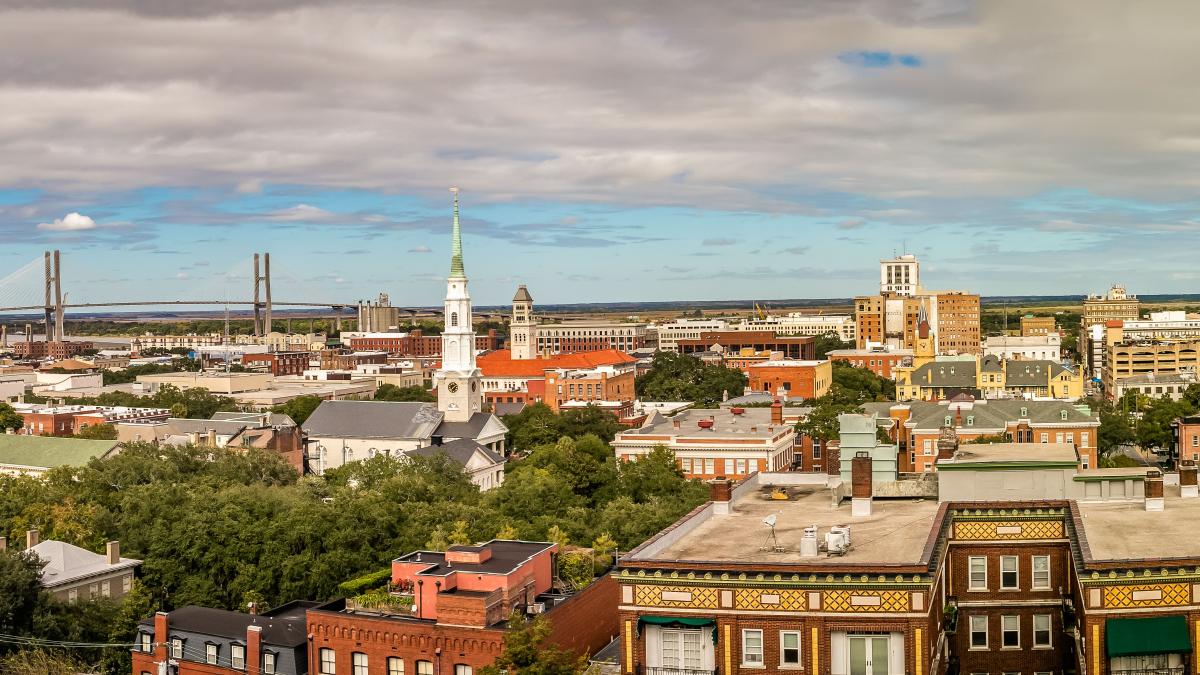 Location
Where you decide to spend your weekend is vital. Let's be honest; most locals steer clear of historic downtown because of consistent vehicular and foot traffic. For this staycation, we want to experience the city through the eyes of a visitor, which means ease of access to points of interest, walkability and, of course, people. Downtown Savannah will provide everything you need, from hotels to restaurants to activities and entertainment. If we're going to do this, let's do it right. Carpe diem, ya'll!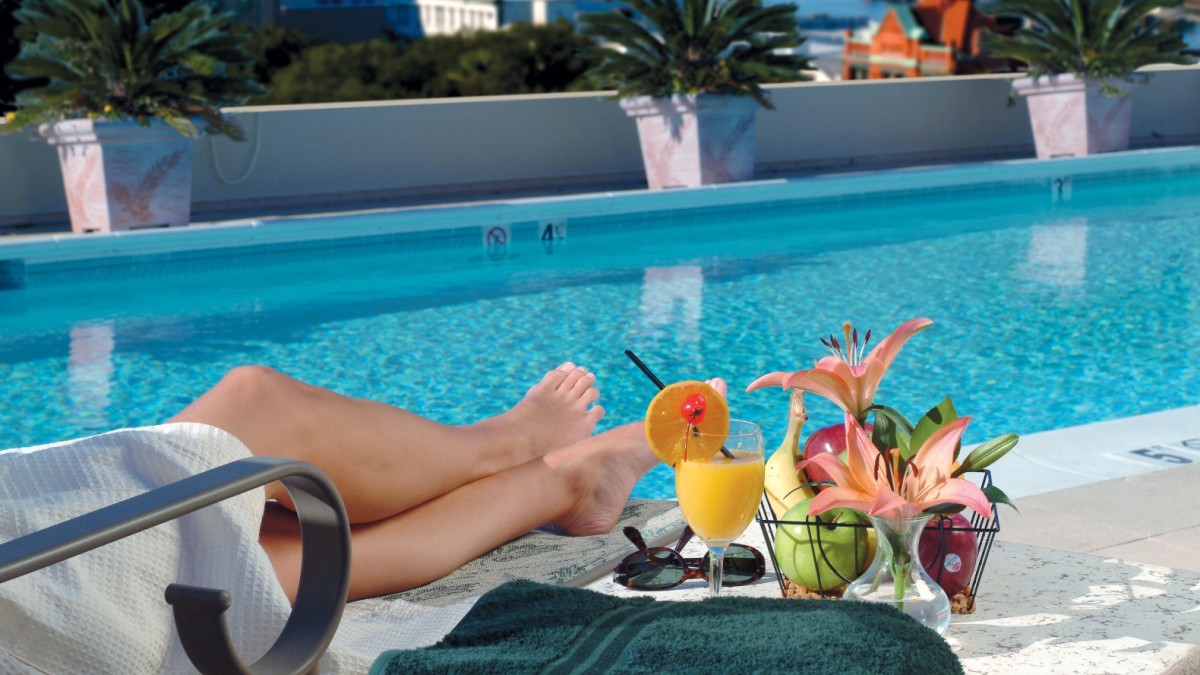 Accommodation
This staycation is about unwinding and having fun, so you'll need plenty of sleep. If you plan to stay the night, rest in a piece of history. River Street Inn is the oldest hotel on River Street, with fantastic renovations and amenities. As a local, we're sure you'll appreciate this original 200-year-old cotton warehouse (we never let a good thing go to waste). Wave in the container ships and the Georgia Queen as you overlook the Savannah River or watch as visitors stroll by, pointing out everything they see on lively Bay Street. 
For a more modern hotel approach, try The Drayton and catch amazing views of city hall and downtown from their roof. Take a to-go pastry and coffee in the morning, or maybe even a cocktail. No judgment here. A private cabana and spirited beverage await you at Andaz Savannah's pool terrace. Stay along historic cobblestone streets at the Hyatt Regency Savannah as you peruse and walk the strip along River Street. 
Don't forget your go-to lodging brands, such as Hilton Garden Inn and DoubleTree, with a convenient view of our open-air City Market as your backdrop. Walk through shaded courtyards and indulge in dining, cocktails, retail, art and the sweet serenades of local musicians. If you prefer to remain indoors, take advantage of your hotel amenities. Order room service, dine at onsite restaurants, swim laps in the pool, enjoy cocktail hour in the lobby, compliment the staff on a job well done, and allow yourself to become completely engrossed in the experience.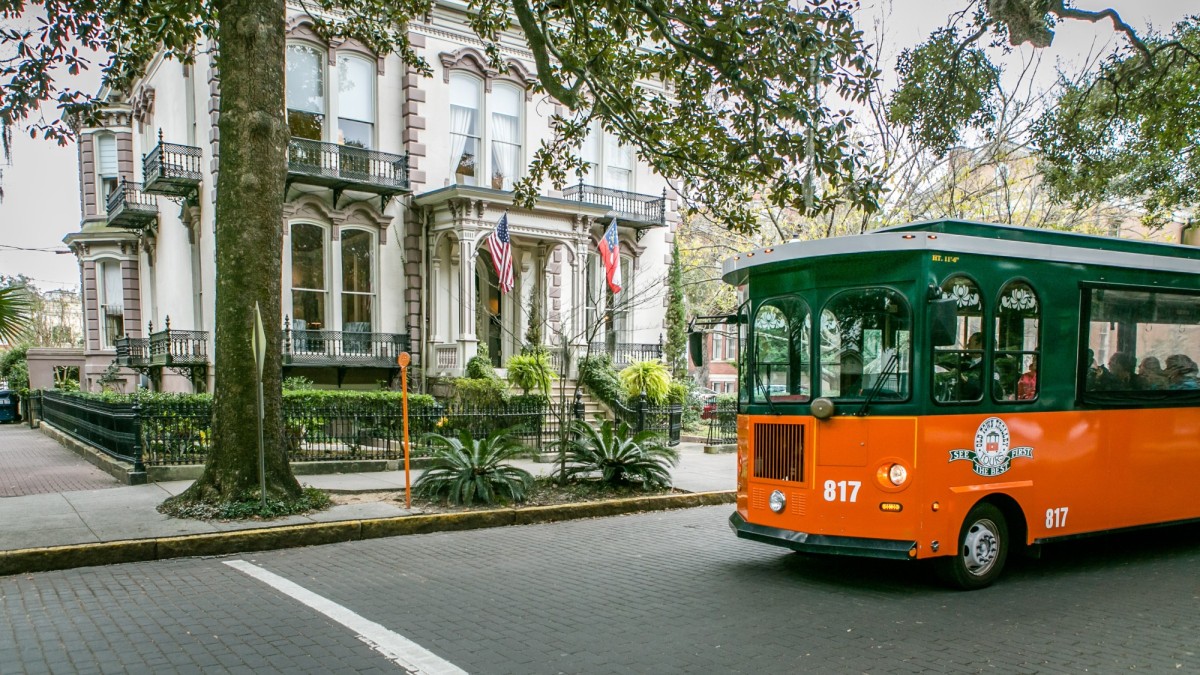 The More You Know
Listen, there's no shame in it. Several residents have never taken a trolley tour. So, let's meet at the trolley stop for a bit of Savannah History 101. View sites and attractions you thought you knew and others hidden in plain sight. Appreciate the architecture at one of the many landmark home museums. Have tea at the Davenport House and browse their new gift shop in the recently restored Kennedy Pharmacy. Pay homage to the Juliette Gordon Low Birthplace Museum, where the founder Gordon-Low grew up and founded the Girl Scouts of Historic Georgia, a movement to inspire and instill courage and value in young girls. So much more than cookies, right? The Telfair Museum trio is an excellent representation of art, culture and architecture. Admire American and European artwork, view the first public museum founded by a woman, Mary Telfair, and discover the lives of the enslaved during the 1800s.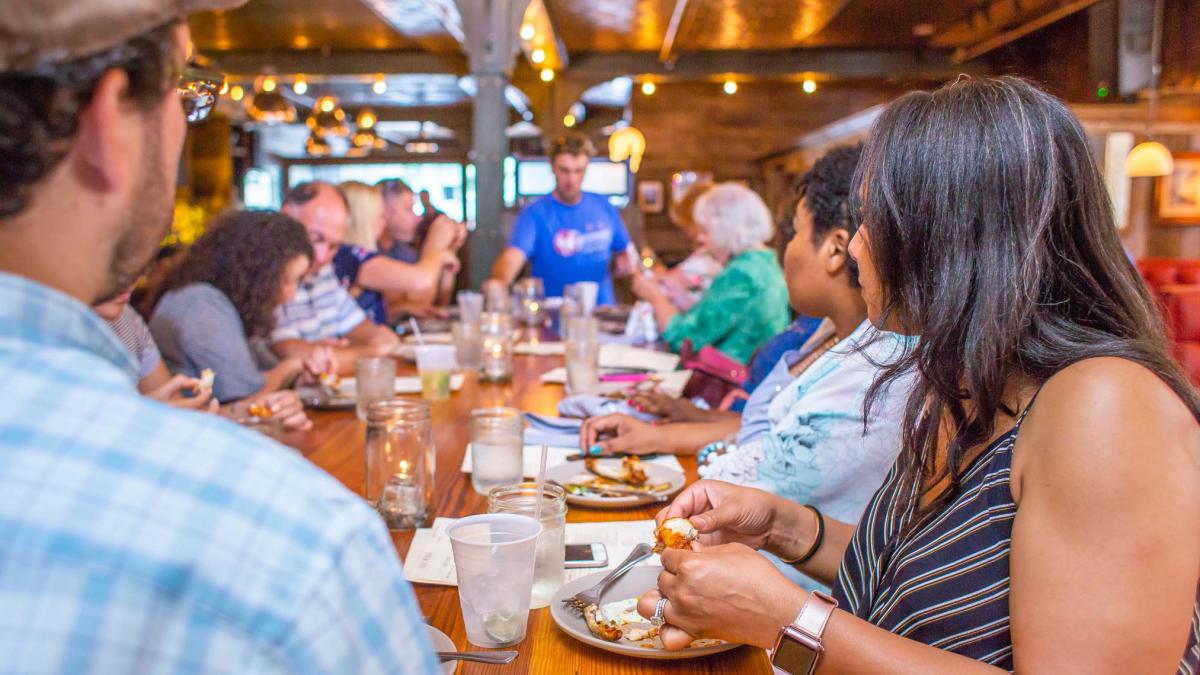 Let's Eat
This staycation is the perfect opportunity to redefine what it means to eat like a local. We bet you didn't realize how affordable and palatable our local eateries are. You'll see fine dining in a new light once you're seated at Elizabeth on 37th. In this circa 1900 mansion, innovative and traditional menu items form the perfect Southern union. Savor high quality premium selected meats at Madame Butterfly, a Korean Steakhouse. Request your favorite tune from the pianist any night of the week as you sip fine wine paired with fresh seafood, steak and lamb at 17Hundred90 Restaurant. Take the guesswork out of dining with Savannah Taste Experience Food Tours. You'll spend 2-3 hours walking, talking and sampling a little bit of everything on one of several foodie journeys.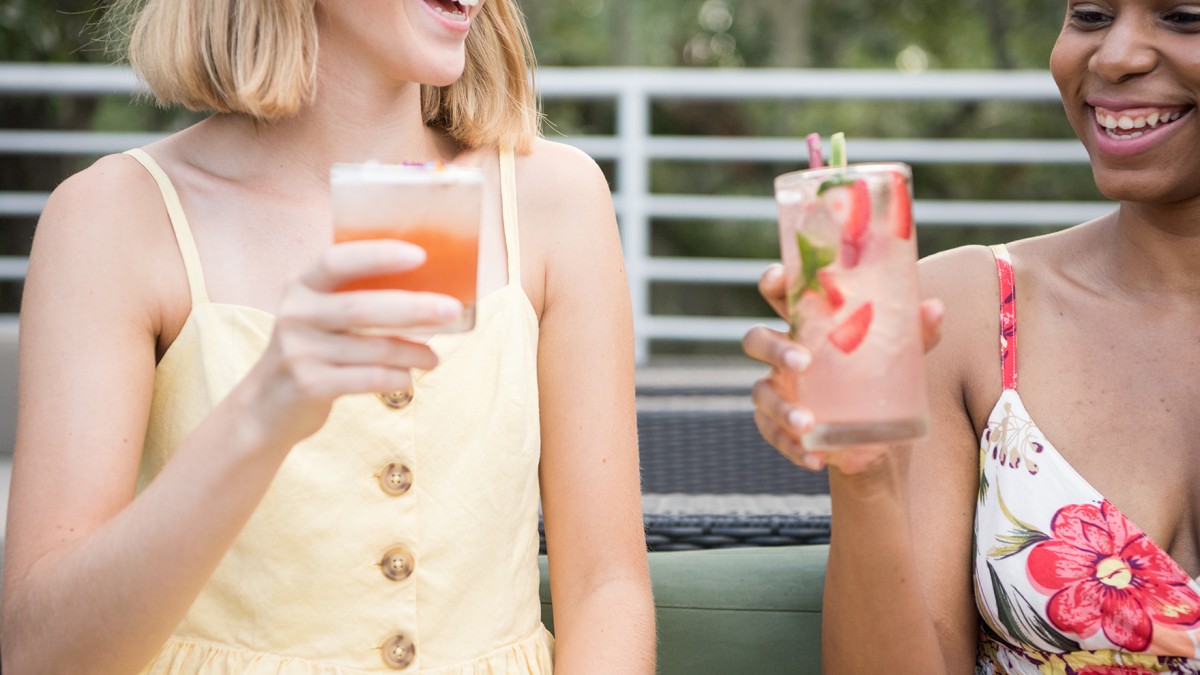 Skip to the Good Part
Let's toast to a few of the city's hottest rooftop bars and pubs. Admire breathtaking views of Forsyth Park for a night at Perch, located above Local 11ten. This cozy rooftop encourages patrons to stay for a while and enjoy great drinks and conversation. The Fitzroy sets the mood for upscale pub dining with main and shareable plates and craft drinks brought to you by our friends at The Collins Quarter. Brick walls and a dark color scape grace the interior, while their intimate rooftop is ideal for people watching and enjoying the warm Savannah sunshine.
Alley Cat Lounge is a fantastic basement bar with the looks of a speakeasy minus the password while remaining a tucked-away secret. Bar Julian will regale you with breathtaking views of the Savannah River and the city skyline as drinks flow atop the gorgeous Thompson Savannah hotel. Classic Savannah bars such as Abe's on Lincoln and McDonough's are where we'll find our local patrons raising a glass to the end of the workweek, celebrating milestones, rocking it out with karaoke and sharing laughs. Salud!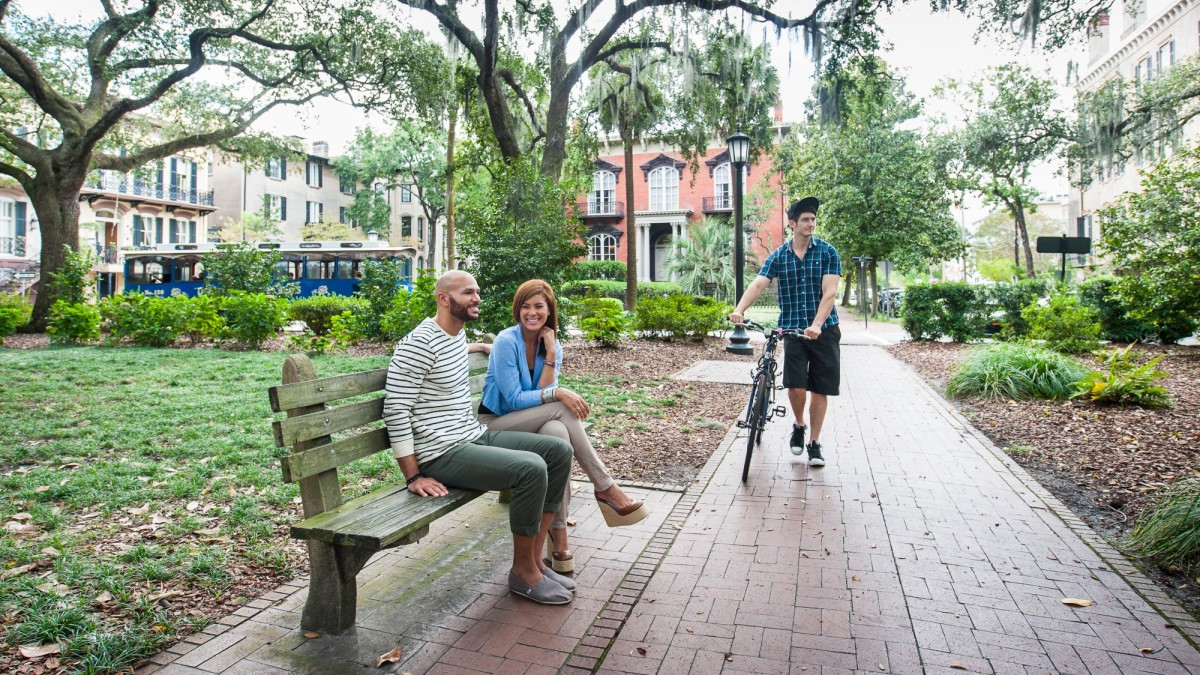 Reconnect
Allow this holistay to be a time to rekindle with our city. Connect with the past by touring or attending the service of a 1773 congregation, older than the United States, at the First African Baptist Church. View the second oldest Torah scrolls in North America at Congregation Mickve Israel. This remarkable synagogue is over 280 years old. Read the information plaques around the squares and historical monuments. Take a nap on a cozy blanket in Forsyth Park. Dare yourself to run in and out of the Savannah catacombs at night. Take in an old movie at the Lucas Theatre.  Become re-immersed in the city that you call home and lose track of time.
This itinerary is just a drop in the bucket to what you can experience on your Savannah staycation. So what if you don't check off everything on your list. The perks of a staycation are that you're already home. You can pick-up where you left off next week.