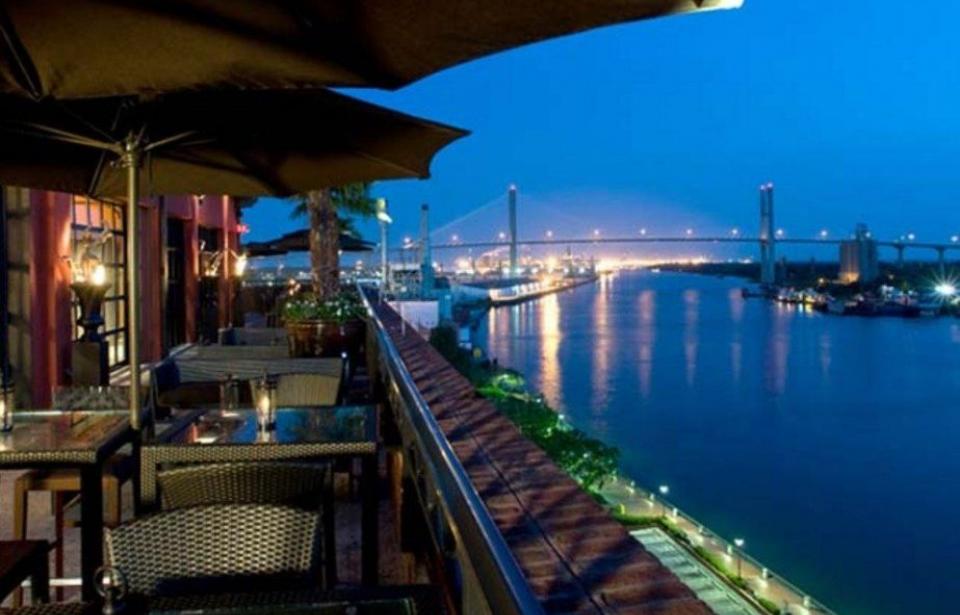 Info & Amenities
Featuring a cozy fire pit, live entertainment, and an engaging tapas-style menu with extensive drink and martini choices, Rocks on the Roof is Savannah's newest hotspot. Relax and unwind while enjoying fantastic views of Savannah River and the historic district from this rooftop lounge.
Reviews
TripAdvisor® Reviews
TripAdvisor Traveler Rating
CHRIS P | Apr 13, 2023
"Over charged credit card"
Me and my wife ate here last Sunday. We had two orders of wings and 3 beers and the charged my credit card 90.00 plus put a hold on my card for 188.00 that hasn't been released yet. Stay away!!!
MissySearson | Apr 11, 2023
"Bad Service"
Really nice view and atmosphere but really crappy service! They acted as if we bothered them just by being there and we only ordered a drink (and we ALWAYS tip.). For people who depend on tips for a...
Candice C | Feb 26, 2023
"Great view"
Went there to eat, but they are not currently serving food because they don't have a chef, so check first before you go if you are hoping to have a meal there.