Profile
Savannah's Candy Kitchen
225 E River St, Savannah, GA 31401
Located in Historic Landmark District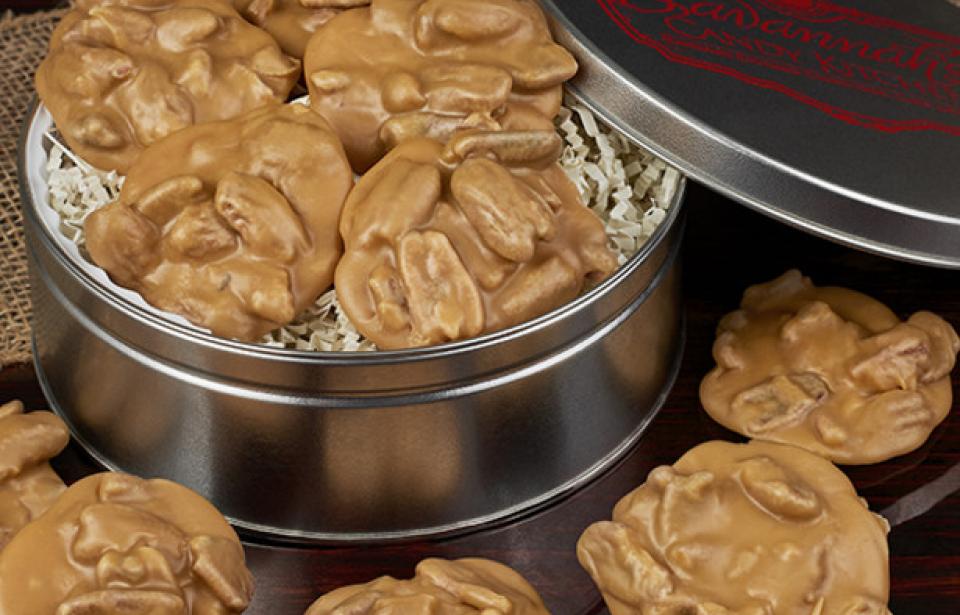 Specialty Food / Gifts/Novelties
Info & Amenities
Specializes in Southern candy treats, pecan pies, pecan pralines, chocolate fudge and handmade candies. Candy gift baskets, corporate gifts baskets and other.
Reviews
TripAdvisor® Reviews
TripAdvisor Traveler Rating
Conwa30 | Apr 9, 2023
"Delightful Sweet shop something for everyone"
We stopped by on Saturday for a quick ice cream cone and dish. I had the banana pudding ice cream and my husband had the chocolate hazelnut. Both ice creams were creamy and velvety and worth every...
Guide44494723405 | Apr 8, 2023
"Savannah Candy Kitchen"
Wonderful shop. Reasonable prices. Candy, nuts, chocolate, popcorn, lots more! It's big, there's 3 entrances!
Flyingboy58 | Jan 9, 2023
"Real nice"
Lots of candy. And Ice cream. And taffy apples. I liked the room with the old time Candy a lot. It's a really cool store for anyone with a sweet tooth.
Yelp® Reviews
Yelp Overall Rating
Jessica B. | Apr 12, 2023
The service was fantastic. Angelica worked with me via phone. Here is how the story goes: I had ordered a German Chocolate cake for my sister's birthday. I...
Gregg N. | Apr 8, 2023
I would definitely recommend this spot! You can get popcorn, candy, and ice cream! It smells WONDERFUL even from outside! I stood by the window of the candy...
Neema B. | Dec 28, 2022
I feel like this is one of those places you walk into and are so mesmerized by the fragrance of the sweets and the variety to choose from that the price...