Profile
Service Brewing Company
574 Indian St, Savannah, GA 31401
Located in Historic Landmark District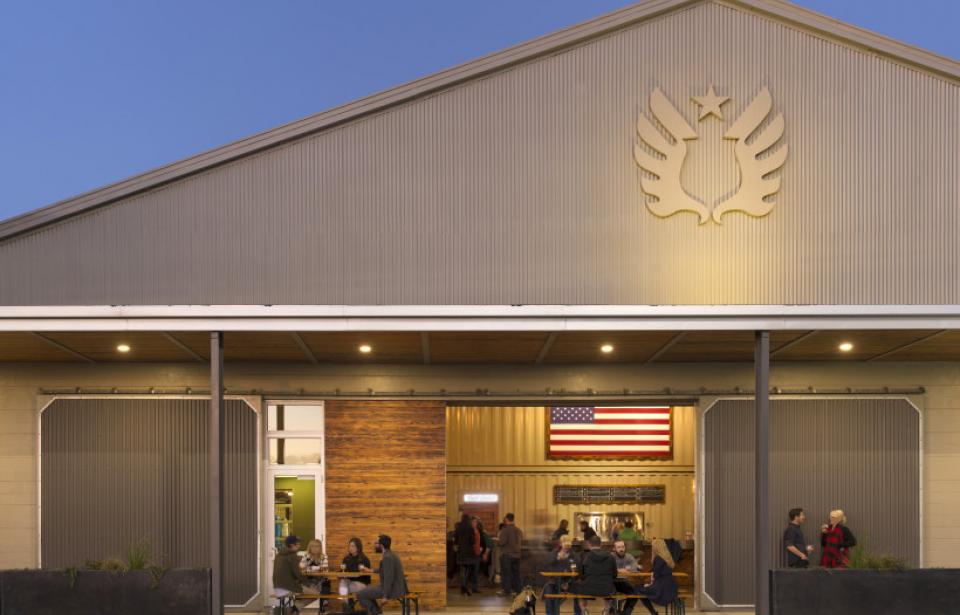 Winery/Brewery/Distillery / Offsite Venues / Specialty Tour / Indoor Venues
Info & Amenities
We are a veteran-owned and operated craft brewery in Savannah, GA dedicated to honoring those that have put their lives at risk and their country and community first.
We craft authentic American-made beers for the curious and experienced consumer, focusing on high quality and local ingredients. We brew our large scale beers year round while maintaining a busy Research and Development division that produces small batches of innovative, experimental brews.
Amenities
Pets
Pet Friendly
Service Dog Friendly
Emotional Support Pet Friendly
Both Indoor and Outdoor Allowed
Reviews
TripAdvisor® Reviews
TripAdvisor Traveler Rating
BillUsma74 | Aug 18, 2023
"If you like beer go here. "
If you like beer you must go here. It's a little out of the way but well worth the adventure. Owner is a West Point grad. The tap room isn't open every afternoon but Wednesdays they have Trivia. 20...
jacobsI9411JQ | Jun 30, 2023
"Brewery hopping in Savannah"
Awesome facility with amazing beer! Julio the bartender helped us pick out some great ones to enjoy.
aspoe093 | Apr 27, 2023
"Great beer"
Really enjoyed this Brewery. Had some great beer and the atmosphere was wonderful. I got a flight and enjoyed all my beer. The banana beer is interesting but this is a great brewery.
Yelp® Reviews
Yelp Overall Rating
Kevin M. | Sep 5, 2023
I love this brewery! We visited on a Saturday afternoon right when the live band was getting started. My wife and I ordered a flight to start. All great...
Abby K. | Jun 7, 2023
Service Brewing is absolute top notch, best beer in Savannah! Such a fun place, with great bartenders and staff. Especially Reid and Lauren, who always give...
Tiff H. | Feb 8, 2023
It only made sense to check out Service Brewing down the street from Ghost Coast Distillery (it's sad to see the cocktail room has shut down now). We...