Profile
Service Brewing Company
574 Indian St, Savannah, GA 31401
Located in Historic Landmark District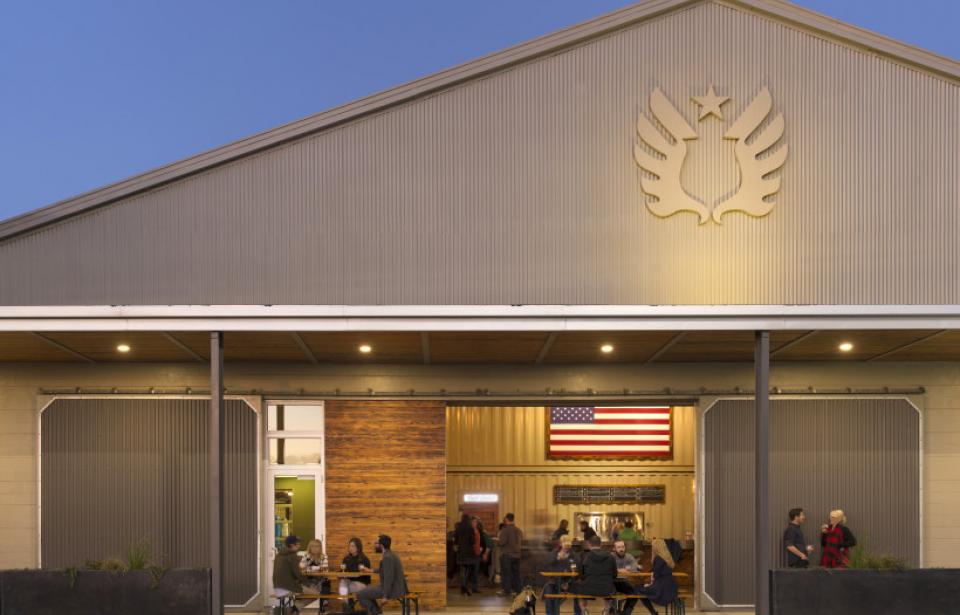 Winery/Brewery/Distillery / Offsite Venues / Specialty Tour / Indoor Venues
Info & Amenities
We are a veteran-owned and operated craft brewery in Savannah, GA dedicated to honoring those that have put their lives at risk and their country and community first.
We craft authentic American-made beers for the curious and experienced consumer, focusing on high quality and local ingredients. We brew our large scale beers year round while maintaining a busy Research and Development division that produces small batches of innovative, experimental brews.
Amenities
Pets
Pet Friendly
Service Dog Friendly
Emotional Support Pet Friendly
Both Indoor and Outdoor Allowed
Reviews
TripAdvisor® Reviews
TripAdvisor Traveler Rating
aspoe093 | Apr 27, 2023
"Great beer"
Really enjoyed this Brewery. Had some great beer and the atmosphere was wonderful. I got a flight and enjoyed all my beer. The banana beer is interesting but this is a great brewery.
ANR_78 | Mar 28, 2023
"Nice Local Brewery"
Fun spot to stop in for a beer (or two) while in the area. They've got a lot of room for you to spread out so we didn't feel too cramped but felt like we could get right up to the bar when we were...
593sc | Feb 9, 2023
"Excellent beer and vibe, but..."
I'll start with excellent beer, location, service, and a nice mix of young and old here. There was a taco food truck outside with quality food. Only issue, a patron walked his dog in as he ordered...
Yelp® Reviews
Yelp Overall Rating
Jen B. | Mar 17, 2023
This place was recommended by a friend of a friend... thank goodness we listened! Their social media presence does not do enough to promote this gem! We...
Steve C. | Feb 21, 2023
I've had their beer before, but never visited their brewery. Fairly nice, open space with good, clean bathrooms. I sampled a flight of their beers, all...
Pilar M. | Feb 19, 2023
Nice place Excellent environment Love they are pet friendly Beer very good and cool Staff friendly Highly recommend to everyone