---
Article
Hidden Gem: Service Brewing Company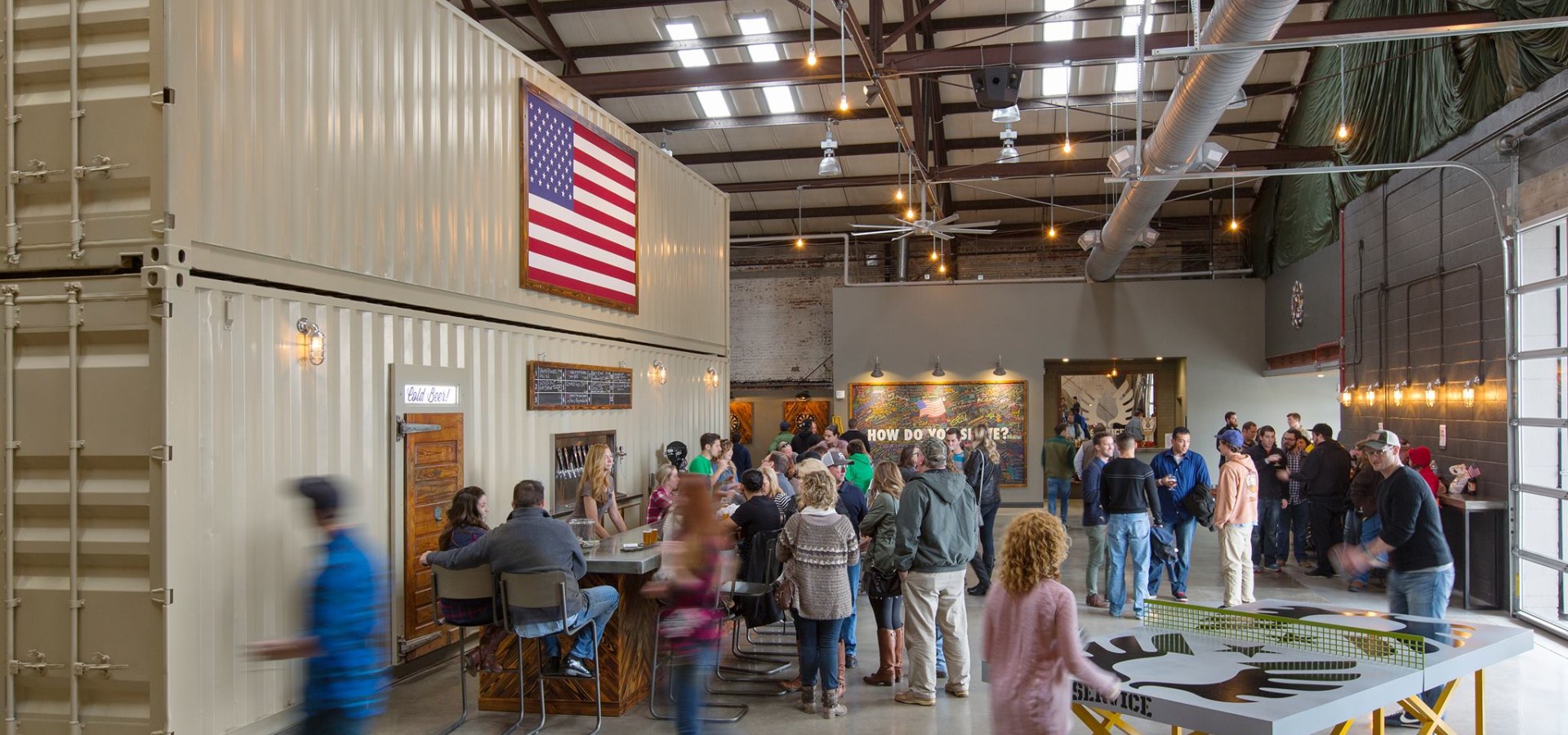 In 2011, Meredith Sutton gifted her fiancé, Kevin Ryan, a home brewing kit. Little did she know making beer would become their future.
That tiny kit created a beer scientist out of Ryan, a former veteran who was adjusting to his newfound civilian life. After only seven months of learning the science behind beer, tinkering with recipes and researching breweries, Ryan developed a business plan with the goal of opening his dream brewery – an army-inspired brewery dedicated to giving back to those who serve.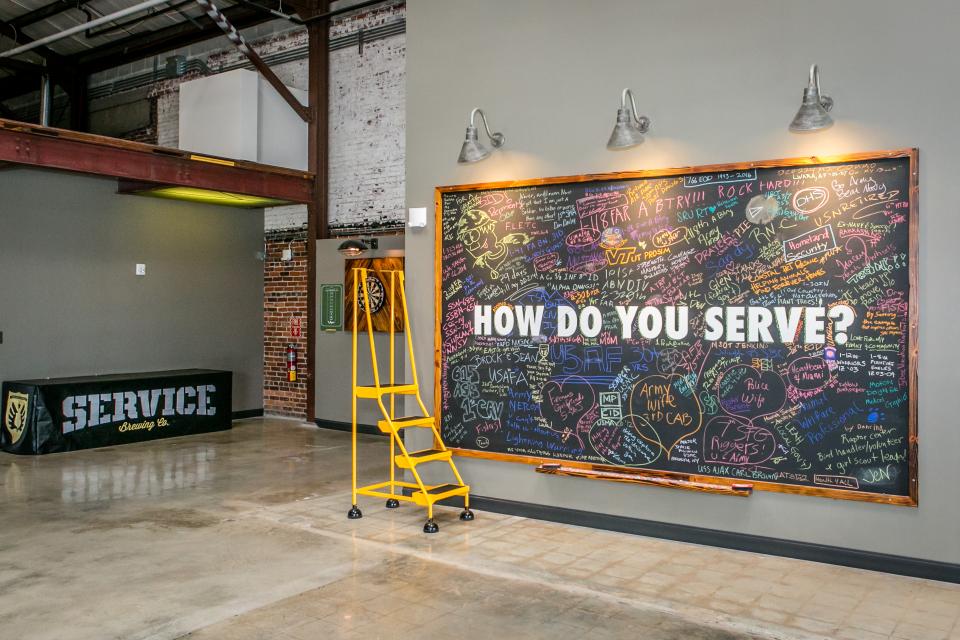 Veteran Owned & Operated
Kevin Ryan, co-founder and CEO of Service Brewing, graduated West Point in 1996 with a degree in Engineering Management, spent eight years leading and training soldiers in Alaska and Colorado and then left for Iraq, where he commanded two companies.
This veteran owned and operated brewery is dedicated to honoring American service men and women. Each season, Service releases a new beer, and focuses their tasting room fundraising efforts to assist charities that support those who serve.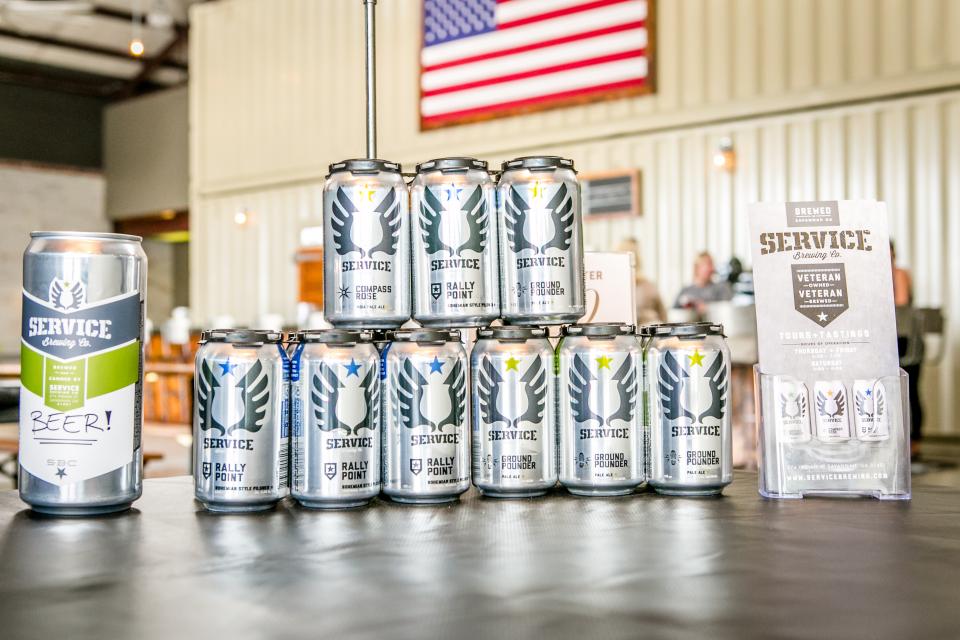 U.S. Army Themed
The American service theme is rampant throughout the building. Co-founder Meredith Sutton graduated from the Savannah College of Art and Design, and has a talent and eye for design. Her inspiration for Service's design came from Ryan's military experience, including the stacked shipping containers reminiscent of the one Ryan lived in while serving in Iraq.
Even the beers have American military themes, like Ground Pounder, Rally Point and Compass Rose. Names for Service's seasonal beers are often inspired by veterans' stories that are told inside of the brewery.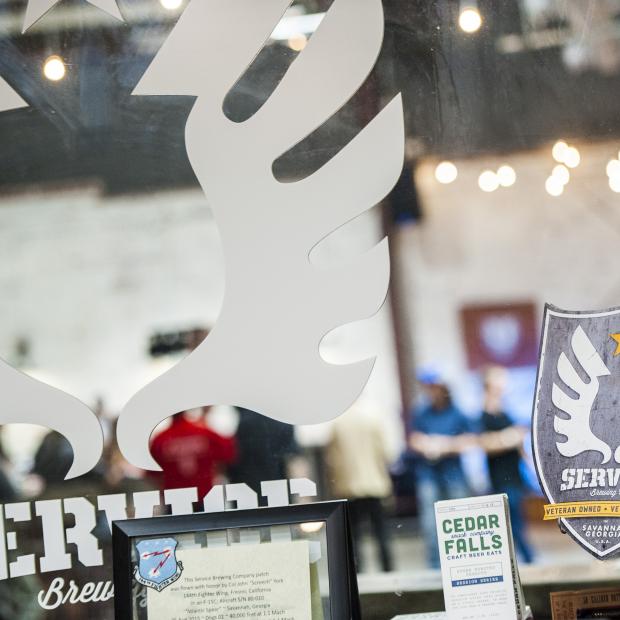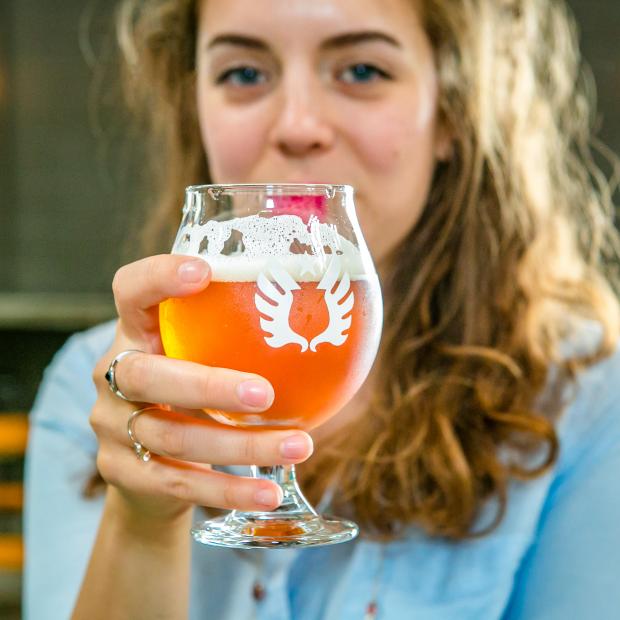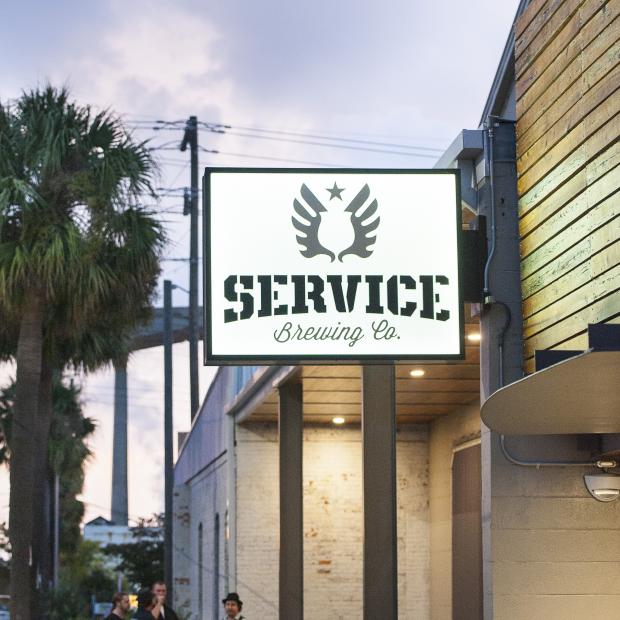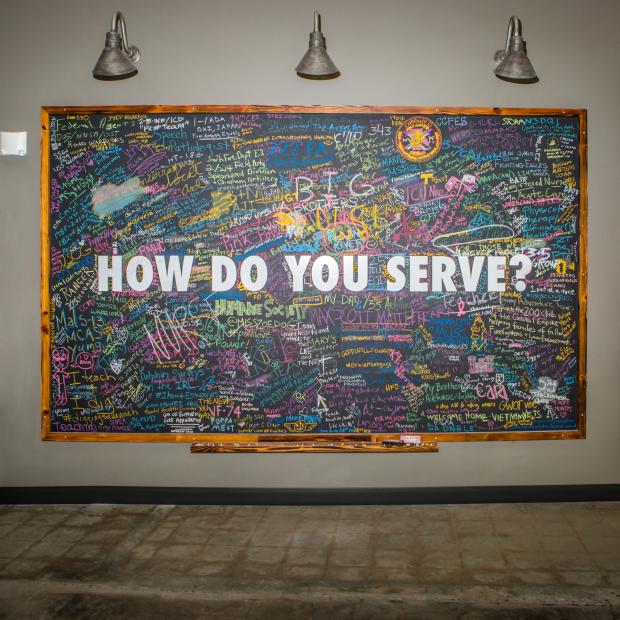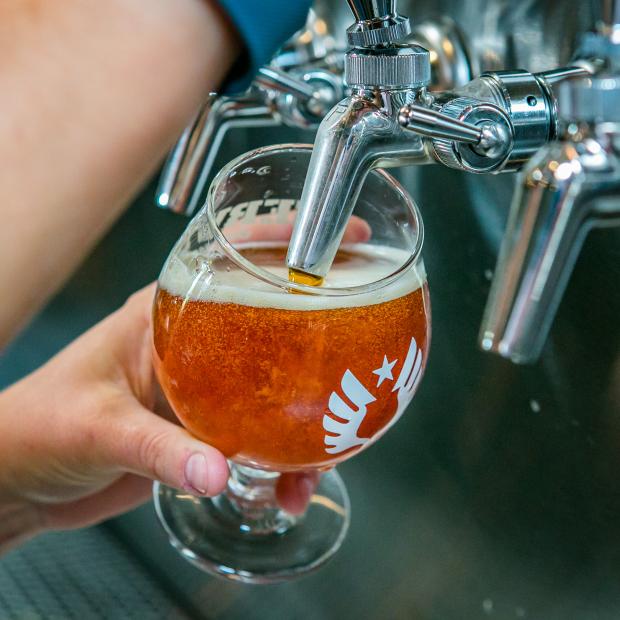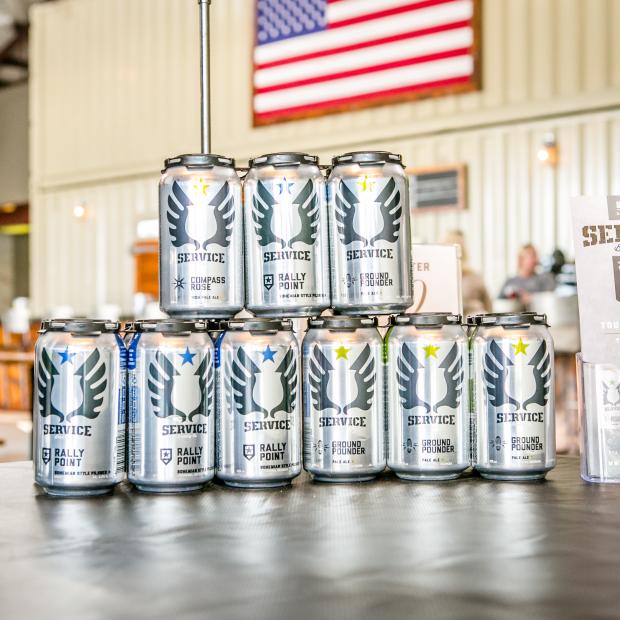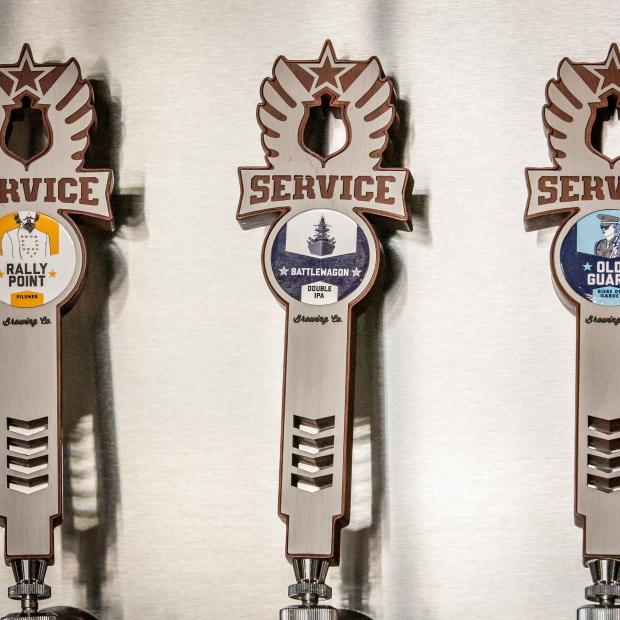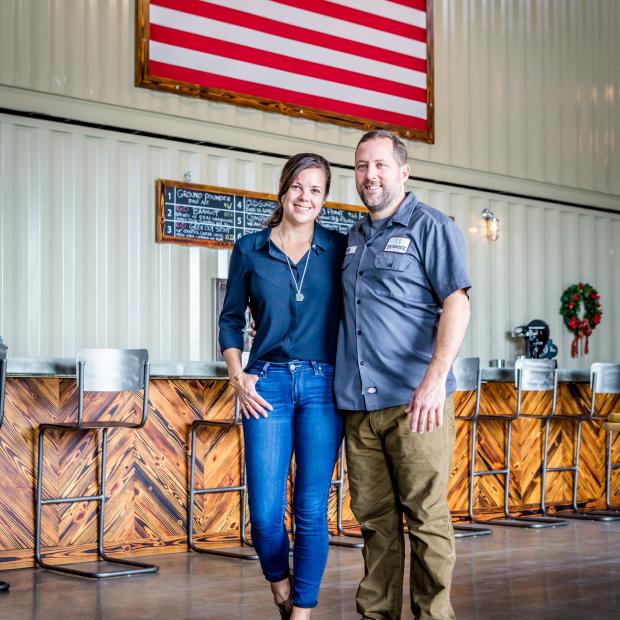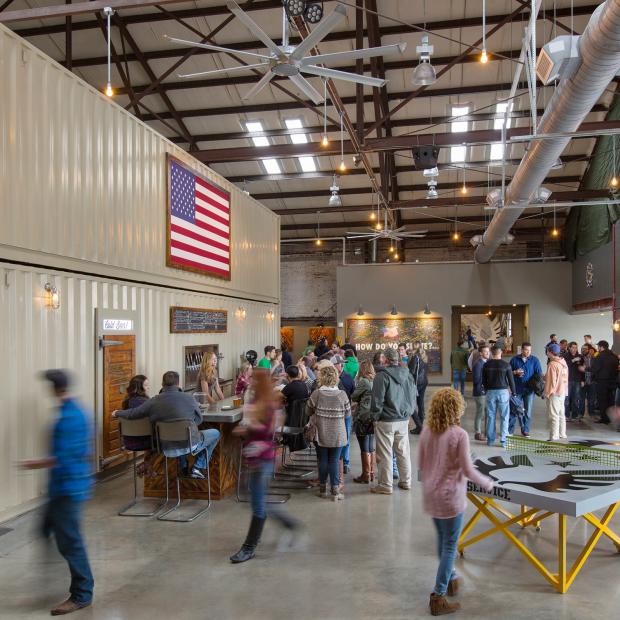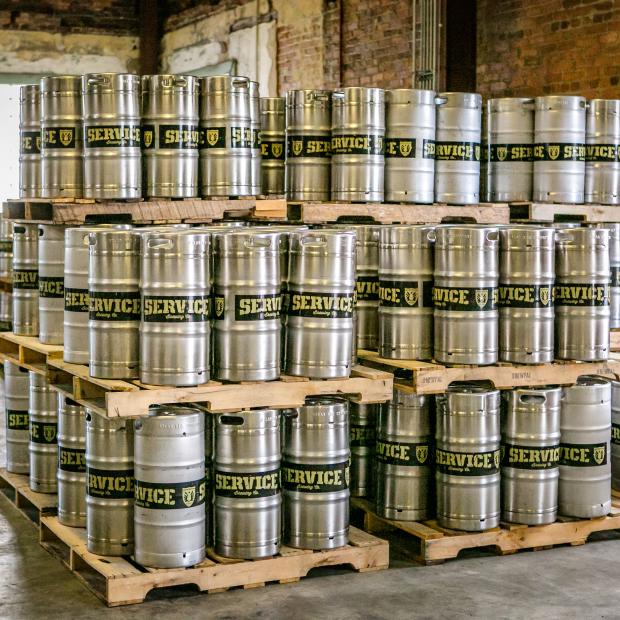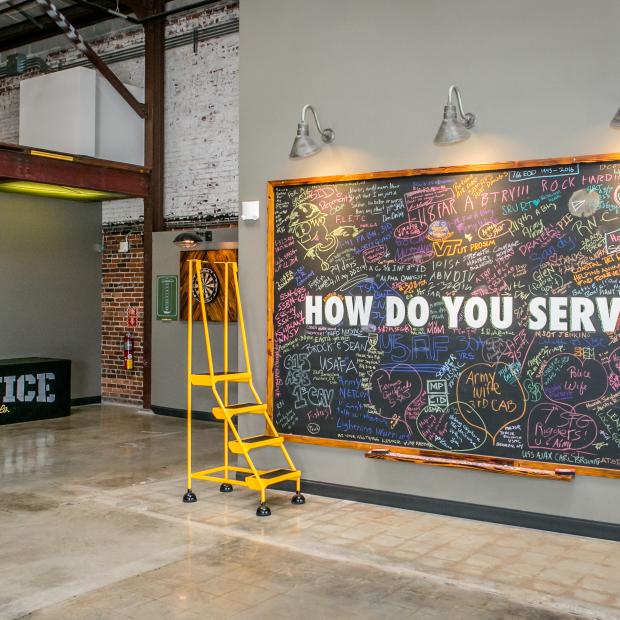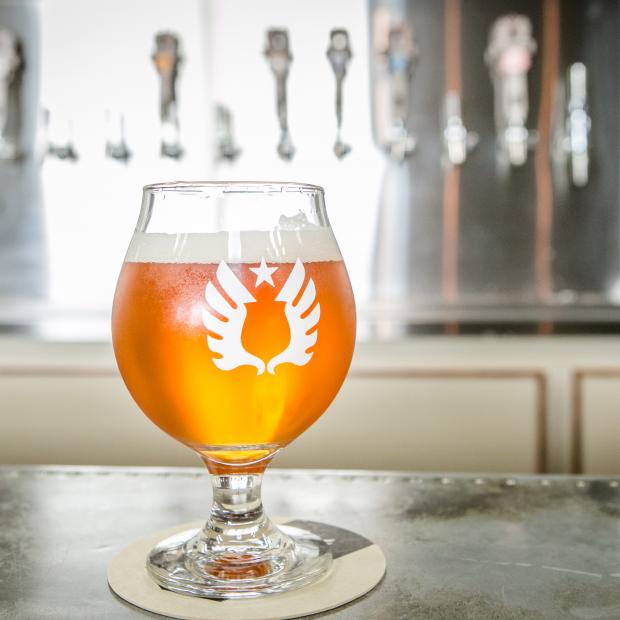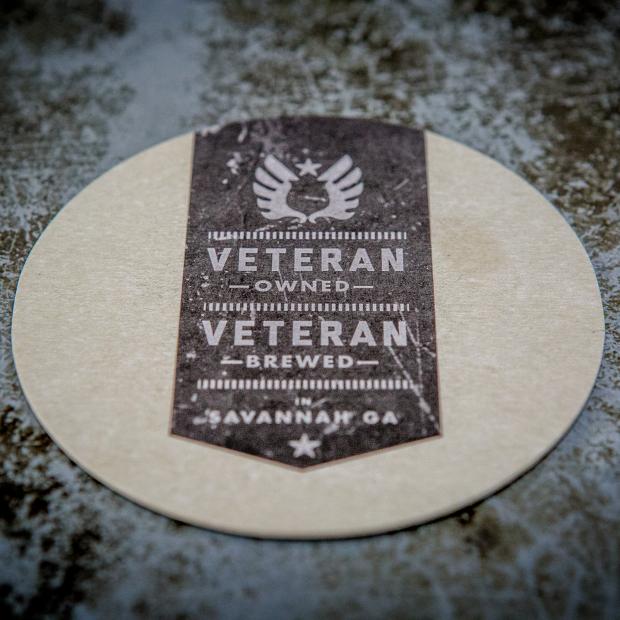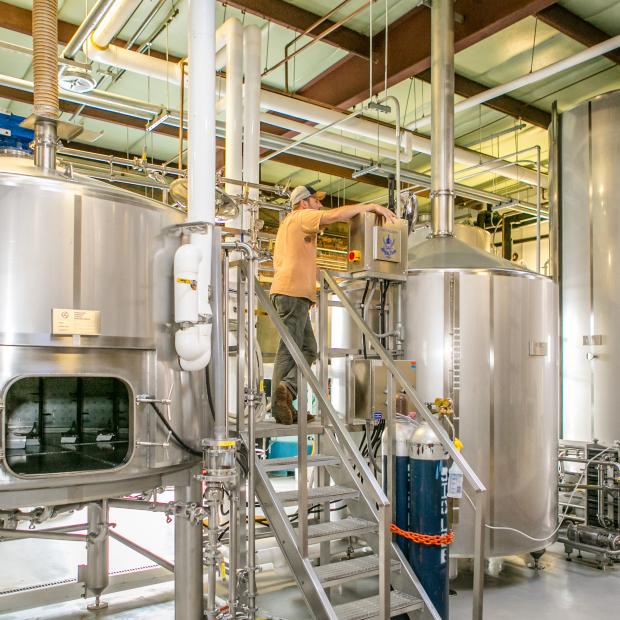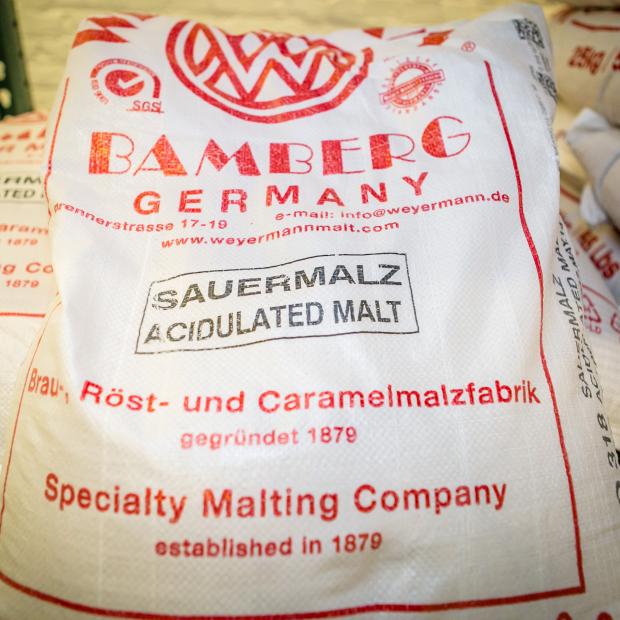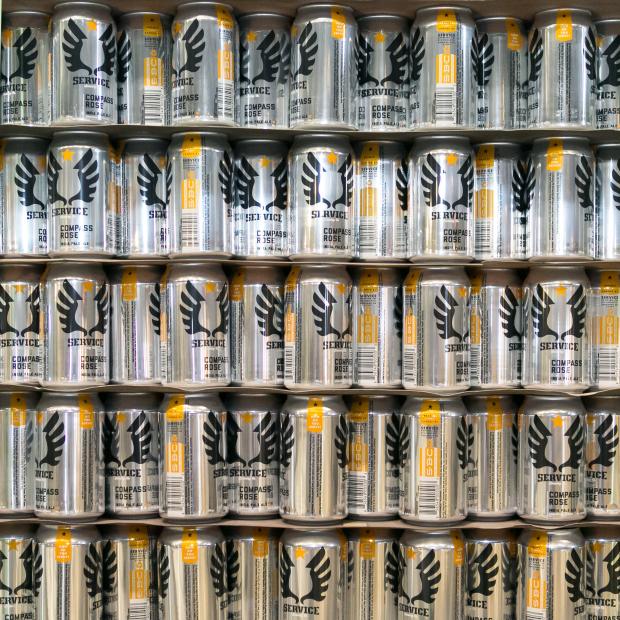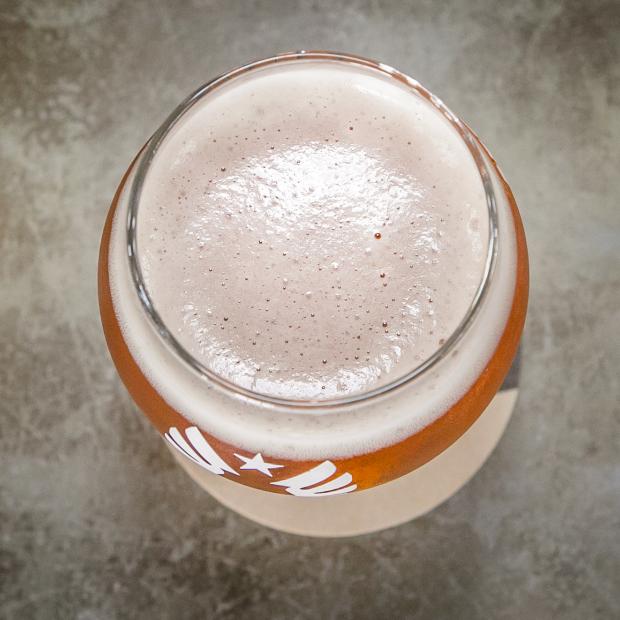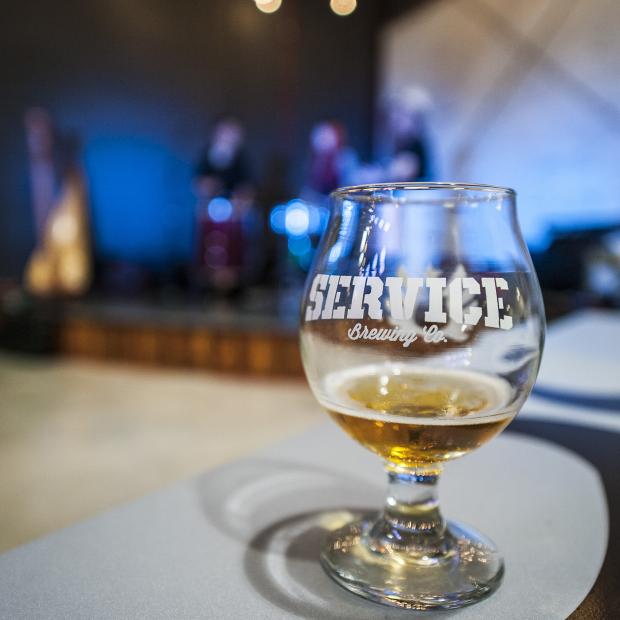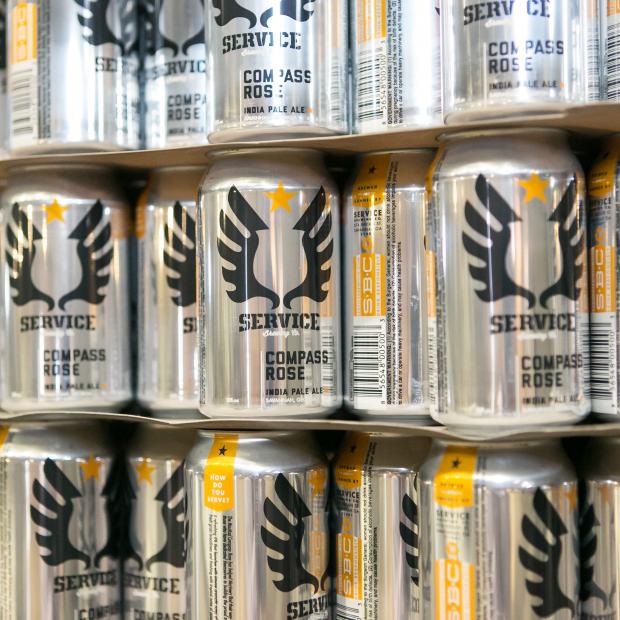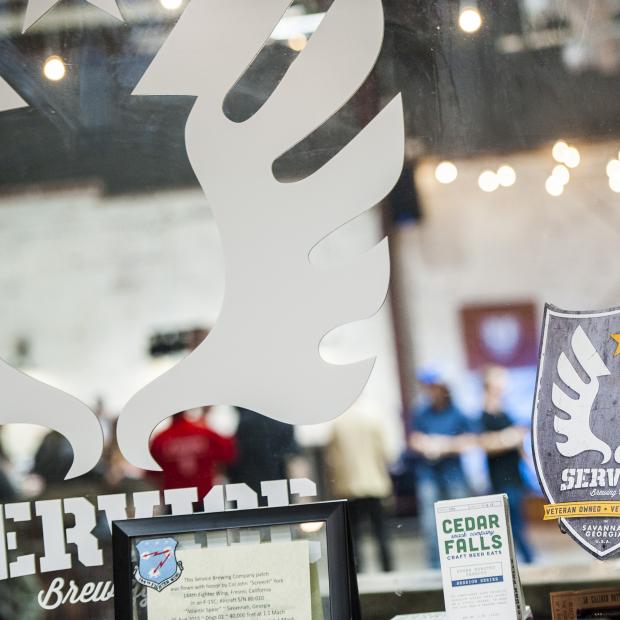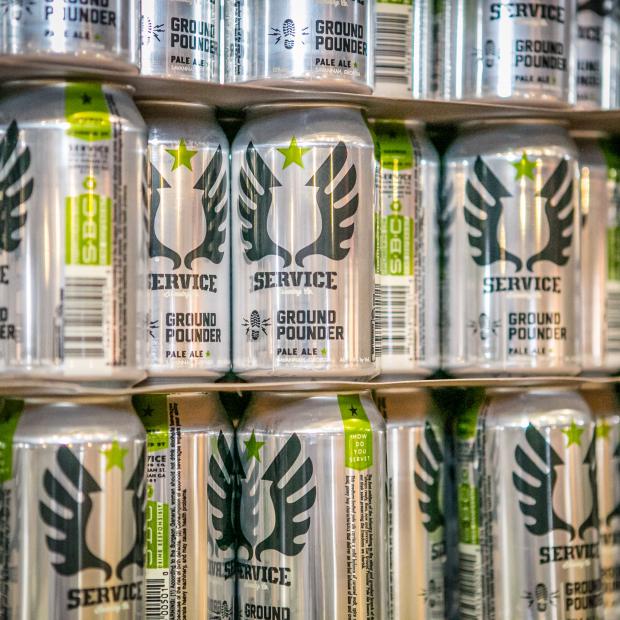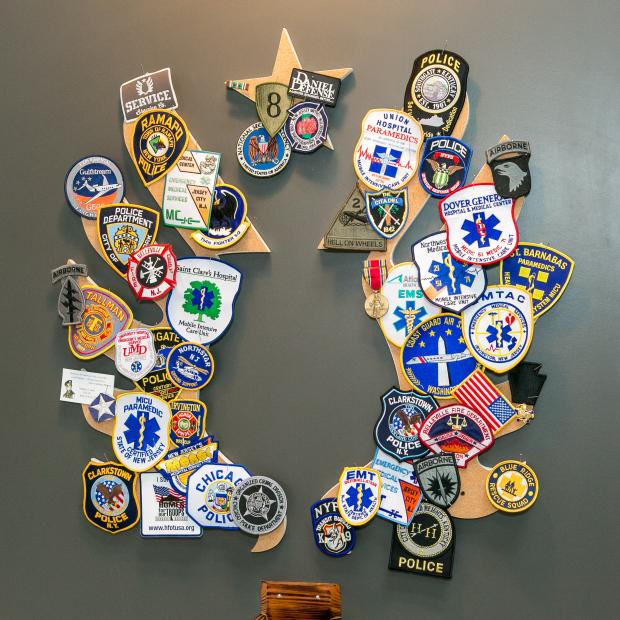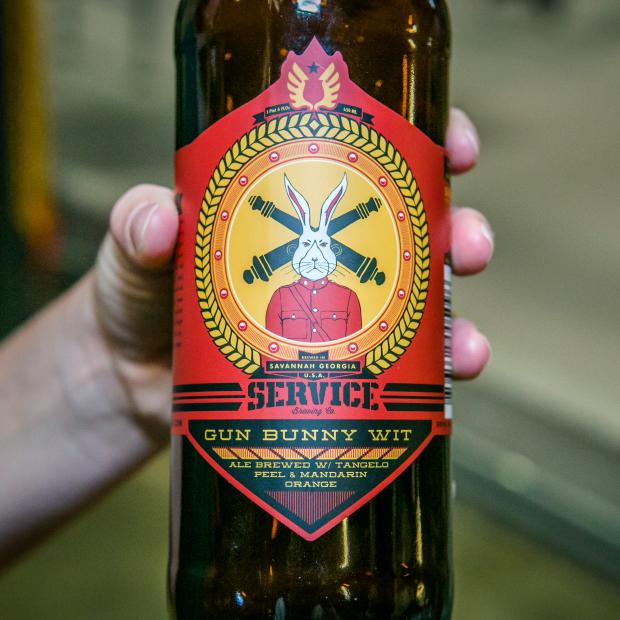 Local Collaborations
Service Brewing Co. aims to be a good neighbor to other Savannah businesses. They've brewed beer with Savannah Bee Company honey, PERC coffee and Byrd Cookie Company cookies. In support of Savannah's baseball team, The Savannah Bananas, Service brewed a special beer for the team including a special ingredient – bananas!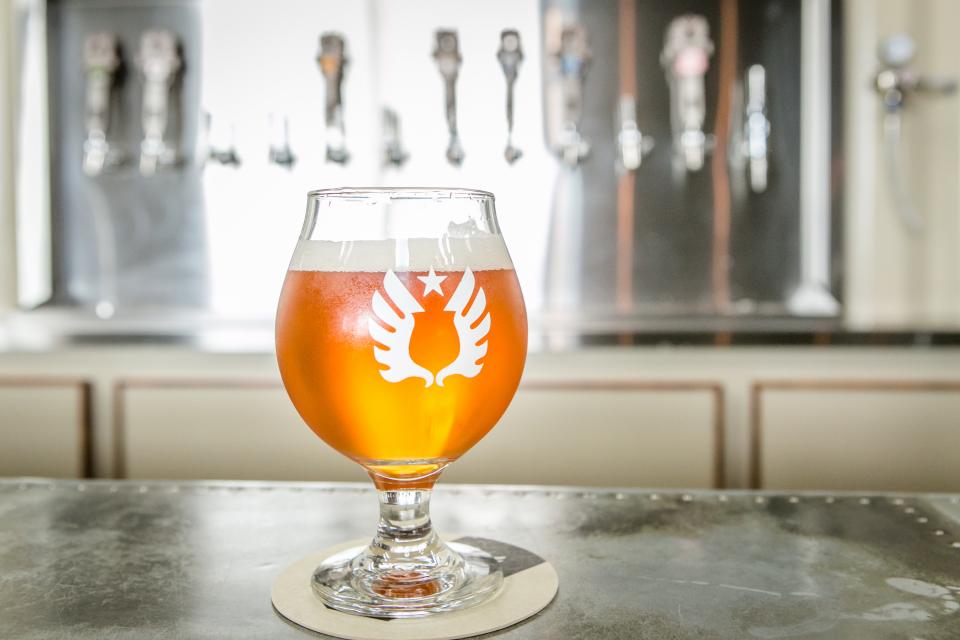 First Lady Approved
In 2016, First Lady Michelle Obama recognized Kevin Ryan on her Instagram account, acknowledging his work as both an U.S. Army veteran and small business owner. Cheers, Michelle!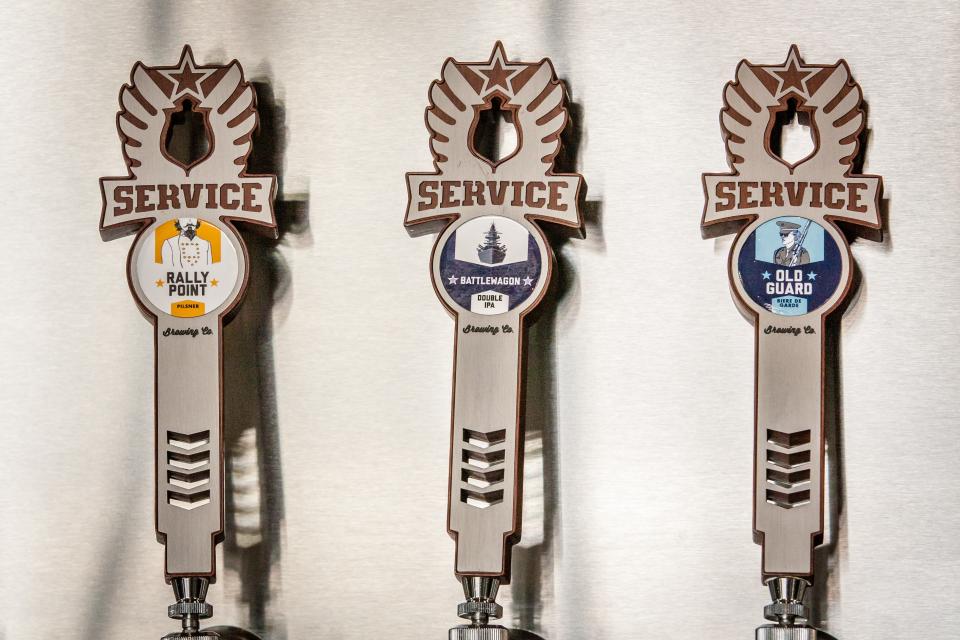 Tours and Tastings
Service Brewing Company's tasting room is open Thursday, Friday and Saturday evenings. Tour the facility, see the magic behind beer brewing and end with sampling fresh, cold brews. If you can't make it to a tour, many Savannah pubs and restaurants proudly serve Service beer.