5 Reasons Why You Should Visit Savannah's Candy Kitchen
By Alexandra Shimalla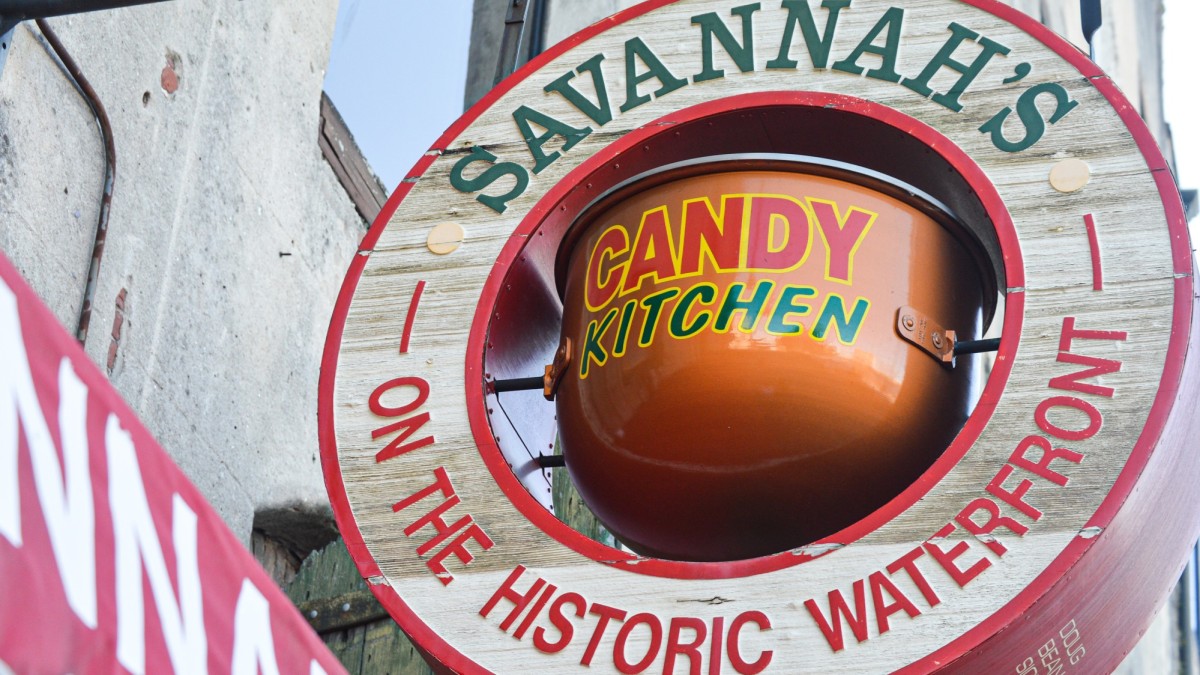 If you've never smelled the intoxicating aromas of freshly-made caramel, pralines, and Southern sweets, then you're missing out in a big way. It's almost a rite of passage in Savannah to walk down River Street or through City Market and be guided by the scent of sugary goodness into Savannah's Candy Kitchen.
The Savannah-version of Willy Wonka's Chocolate Factory was opened in 1990 by Stan "The Candy Man" Strickland on the far end of River Street, where it still stands today as the largest candy store in the South. (They've also spread to a location in City Market—tempting passersby in two of the city's most popular spots.) Stan took the lessons he learned while watching his mother bake as a child and began producing the sweetest treats for all of Savannah's residents and visitors.
In case you need convincing in order to visit this candy store, here are a few reasons why you should most definitely pop into Savannah's Candy Kitchen.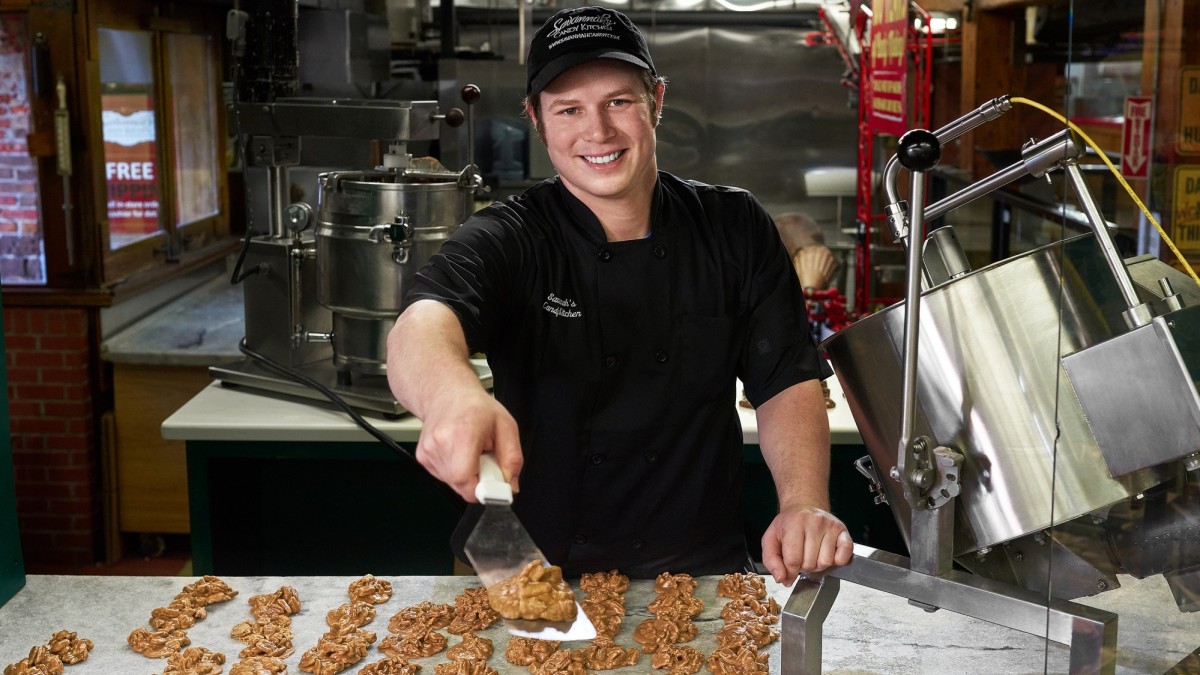 Their confections are made fresh daily.
What's so unique about Savannah's Candy Kitchen is that visitors can watch a few confections being made right in front of their eyes (…and behind a safety partition). You can watch hand-dipped pralines being made and formed into perfectly-sized pieces. (And if you're lucky, then you just might be able to snag a free sample, too—fresh out of the kitchen!) Be sure to give their freshly-made turtle gophers, caramel apples, taffy or any of their hand-decorated chocolate treats a try.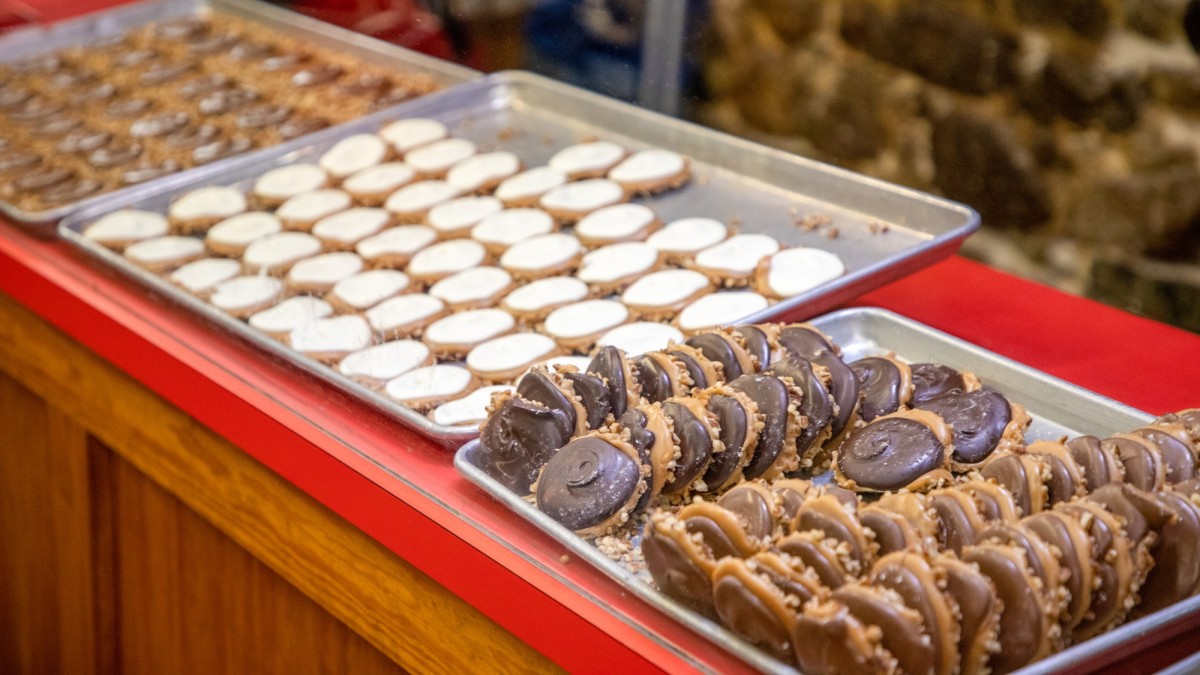 Taste traditional sweets of the South.
Savannah's Candy Kitchen focuses on tried and true Southern confections that people have come to love. Visitors to the candy shop can stroll down memory lane and shop traditional sweets like pecan pralines, hand-rolled pecan logs, glazed pecans, old-fashioned peanut brittle, divinity candy and everyone's favorite — turtle gophers.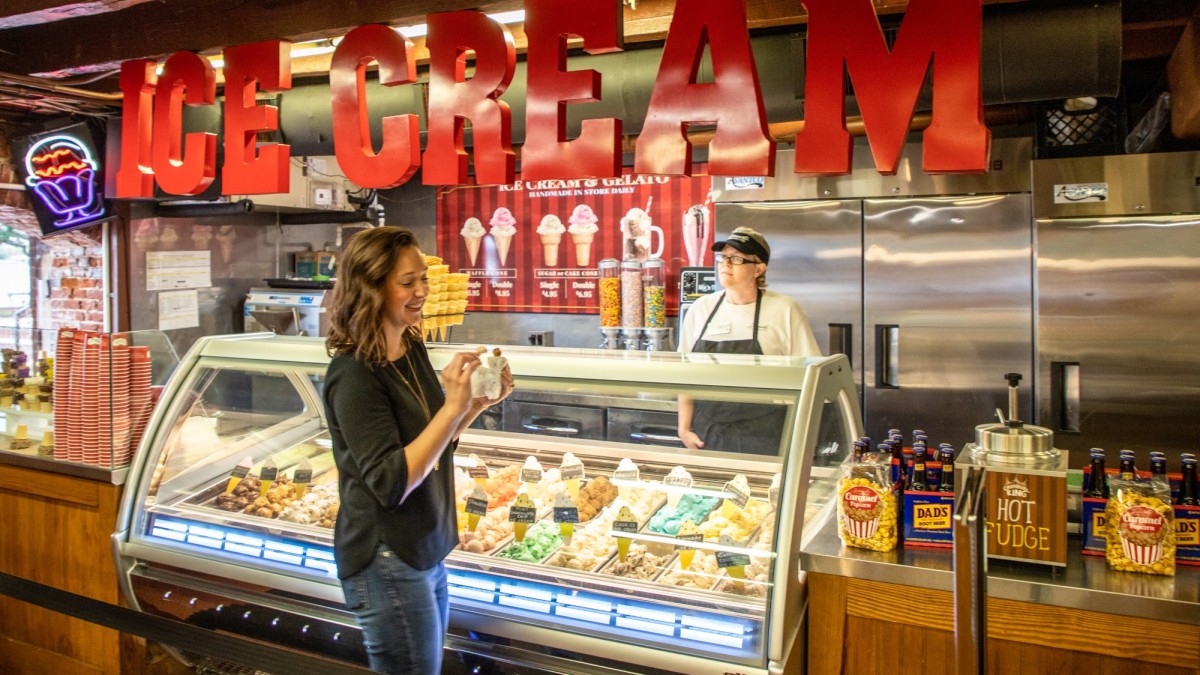 They're not just candy people.
Did you know? Savannah's Candy Kitchen cranks out ice cream and gelato, each made fresh daily. Salty sweet fans should taste their freshly-popped popcorn! They feature mouth-watering flavors like cheddar, pizza, white cheddar, pecan caramel and more.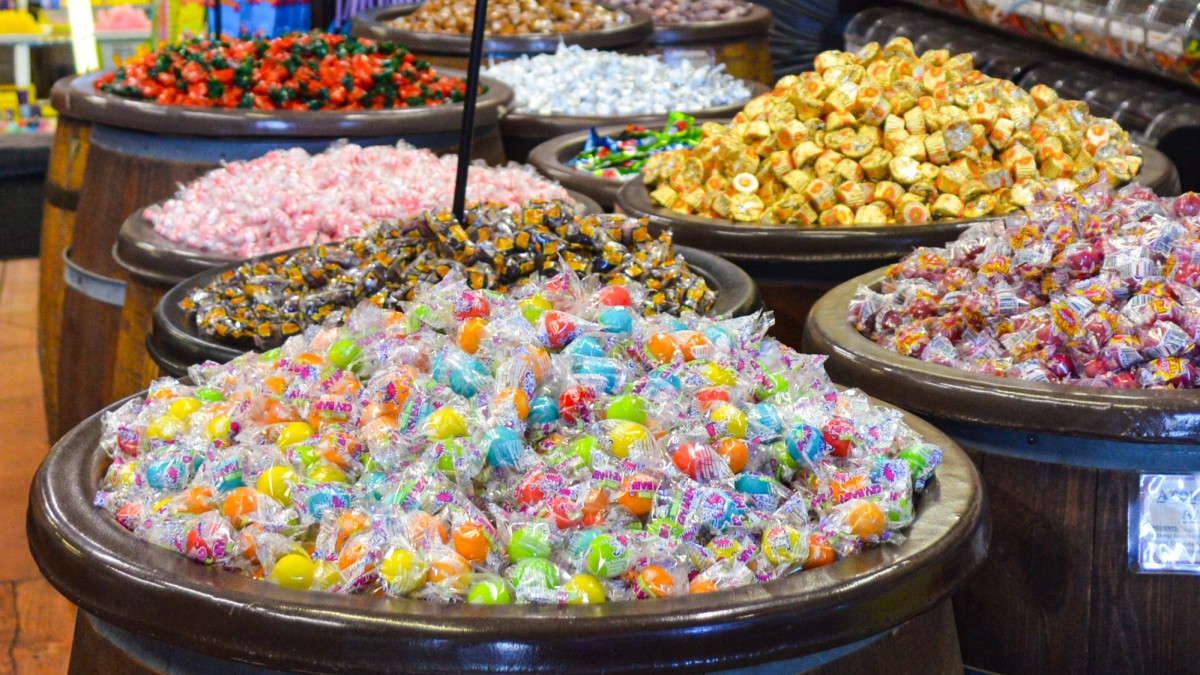 The recipes haven't changed.
Why try to change what people love? Savannah's Candy Kitchen makes history every day, and by history, we mean candy. There's something magical about tasting down-home Southern delights that started as mom's recipes that were perfected at this beloved Savannah establishment. Forty years and three generations later, these sought-after delights are shared with all who follow their noses into the candy store.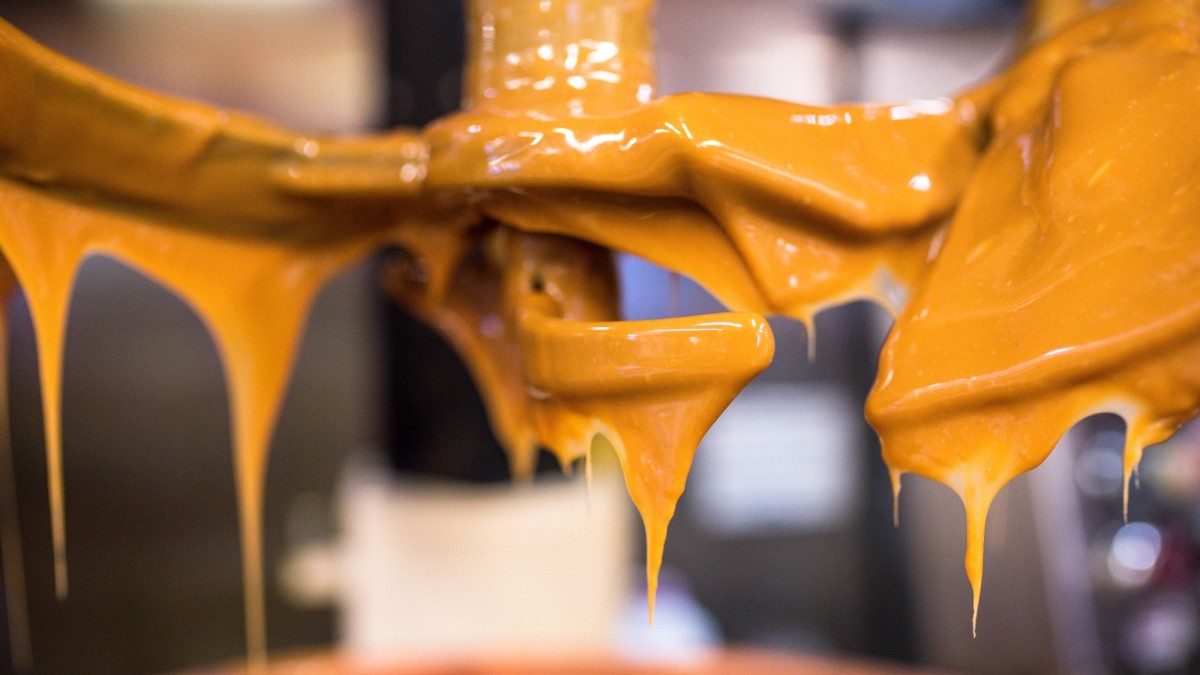 They are stand-up people.
Unlike most candy stores, Savannah's Candy Kitchen uses a stand-up caramel recipe – the same one that was passed down from Stan's grandmother, Emily, in the 1940s. For non-caramel connoisseurs, stand-up caramel means that if a drop of caramel maintains its shape after cooling on a table, it's a great stand-up recipe. By using this traditional recipe, it gives their caramel that soft and fresh, homemade taste. 
Since Savannah's Candy Kitchen's opening, the business has expanded and the list of delicacies they offer has grown, but the loyal customer base has remained strong. So whether you're wandering down River Street or hopping into different stores and restaurants in City Market, make a point of going into the largest candy company in the Southeast. Your stomach and taste buds will thank you!