Beautiful Historic Places to Get Married in Savannah
By Carrie Rodgers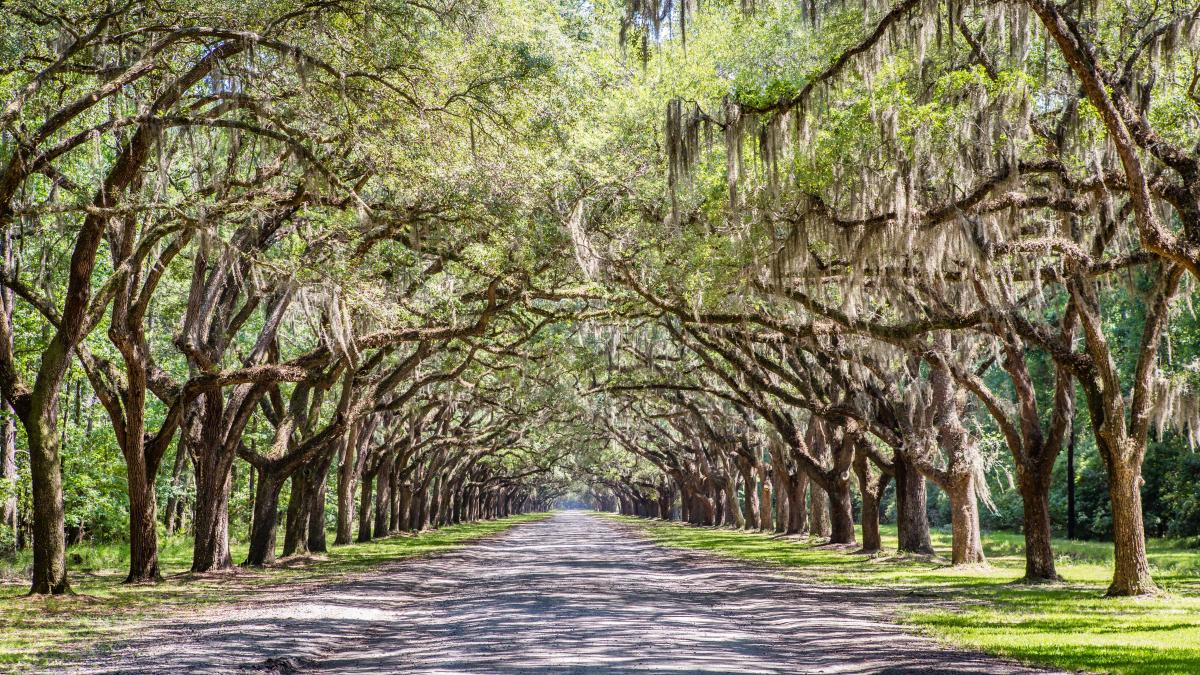 Simmering with romance and Old World charm, Savannah beckons thousands of couples for destination weddings each year. At our many historic homes, gardens and museums, you and your soon-to-be-spouse can step back in time while taking a big step forward together. Here are a few of our tried-and-true favorites.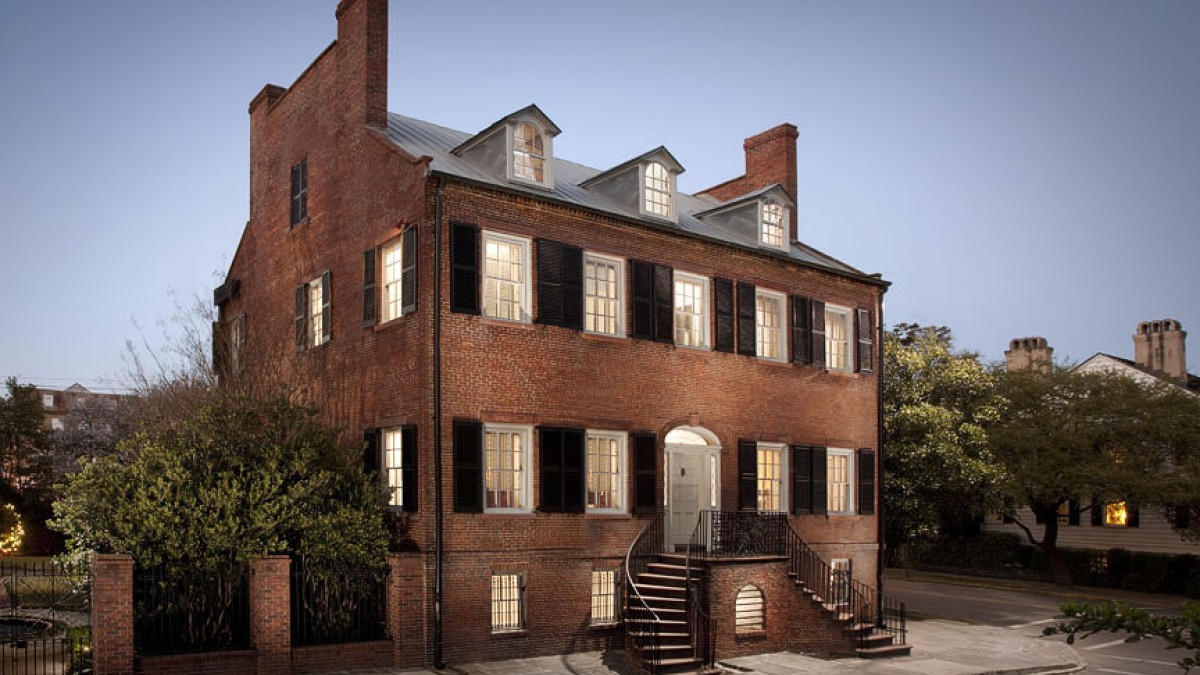 Davenport House Museum Garden
Tie the knot in your very own secret garden, tucked behind a wall at one of Savannah's stateliest homes. The Davenport House dates to the early 1820s, and its dreamy parterre garden features a pond, benches and an arbor surrounded by blooming azalea, crepe myrtle and confederate jasmine. The home's double staircase makes a picture-perfect setting for wedding photos, too.
Telfair Academy
Art and history converge at Telfair Academy, the oldest public art museum in the South. Completed in 1819, this buttercream Regency-style building stuns from the outset, with seven-foot statues of legendary European artists (Michelangelo and Rembrandt among them) flanking the front doors. Inside, dance the night away amid world-class art in the grand Sculpture Gallery and soaring rotunda.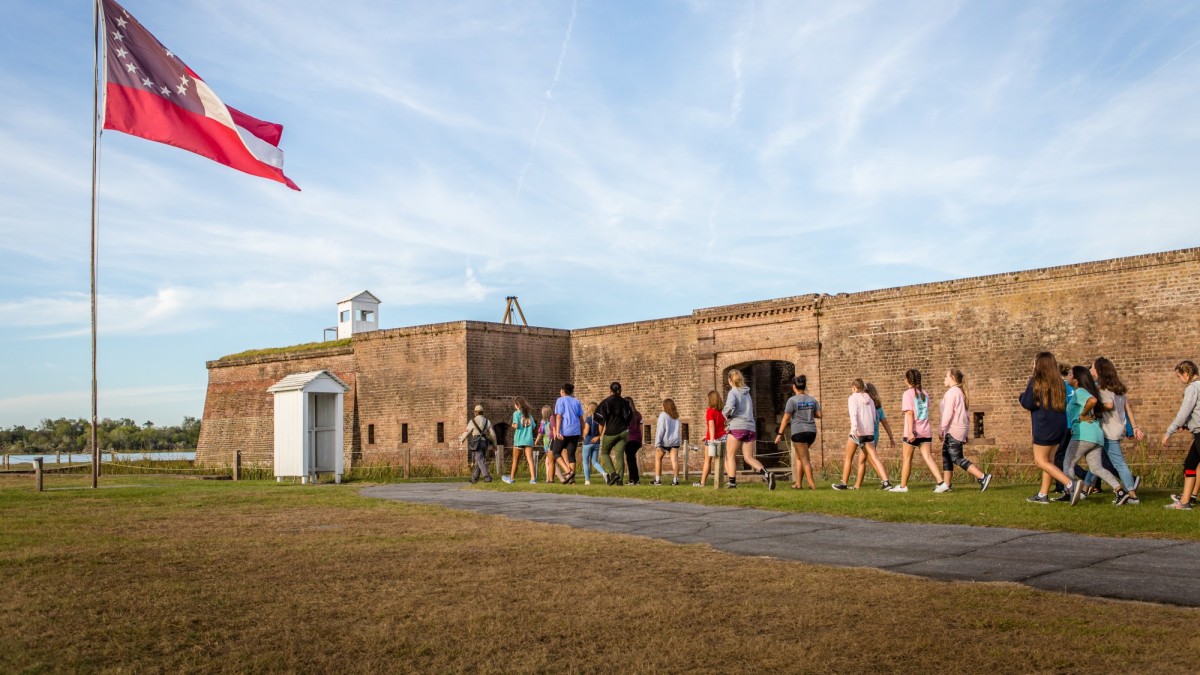 Old Fort Jackson
History buffs will be swept away by Old Fort Jackson, the oldest standing brick fortification in Georgia. Before the ceremony, guests can cross a drawbridge to wander the casement tunnels, climb the ramparts and take in panoramic Savannah River views. The distressed brick walls and old wooden beams are the perfect canvas for string lights and paper lanterns—a true fairytale of the South.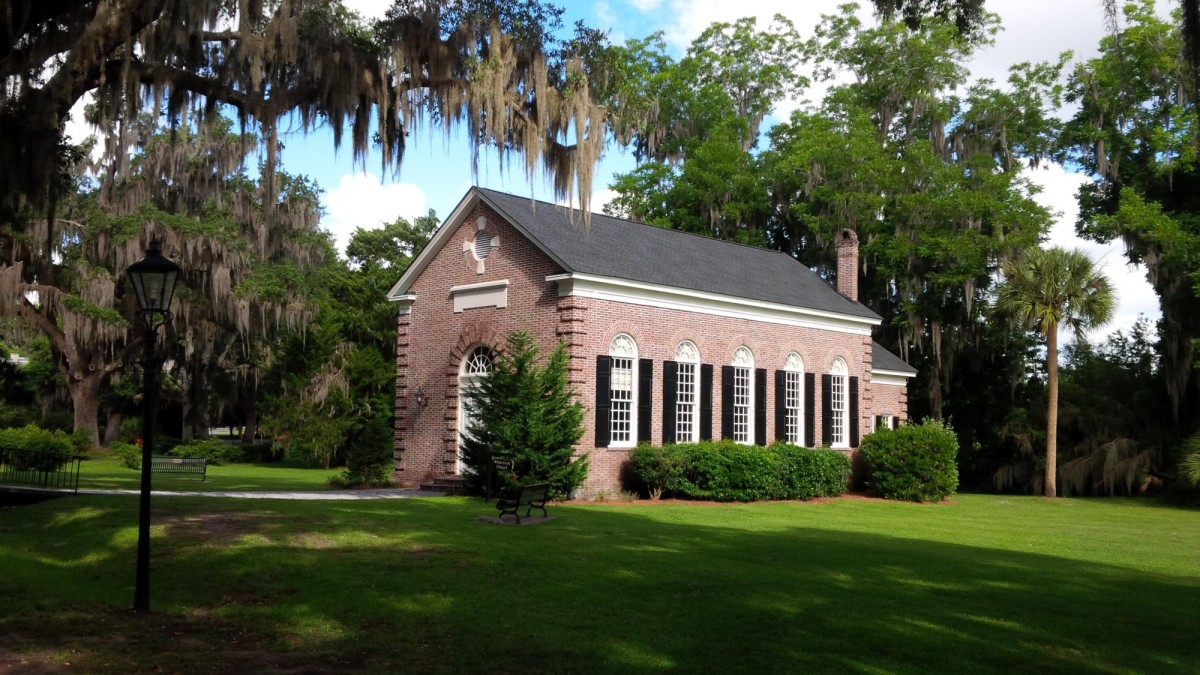 Whitefield Chapel at Bethesda Academy
If you favor a religious ceremony in a traditional setting, you're in luck: Savannah is home to many places of worship with deep historical significance. Near the picturesque Isle of Hope on Savannah's Southside, storybook Whitefield Chapel is where Paula Deen and Mandy Moore tied the knot with their husbands. The chapel, dedicated in 1925, features brick floors, picture windows and original wooden pews.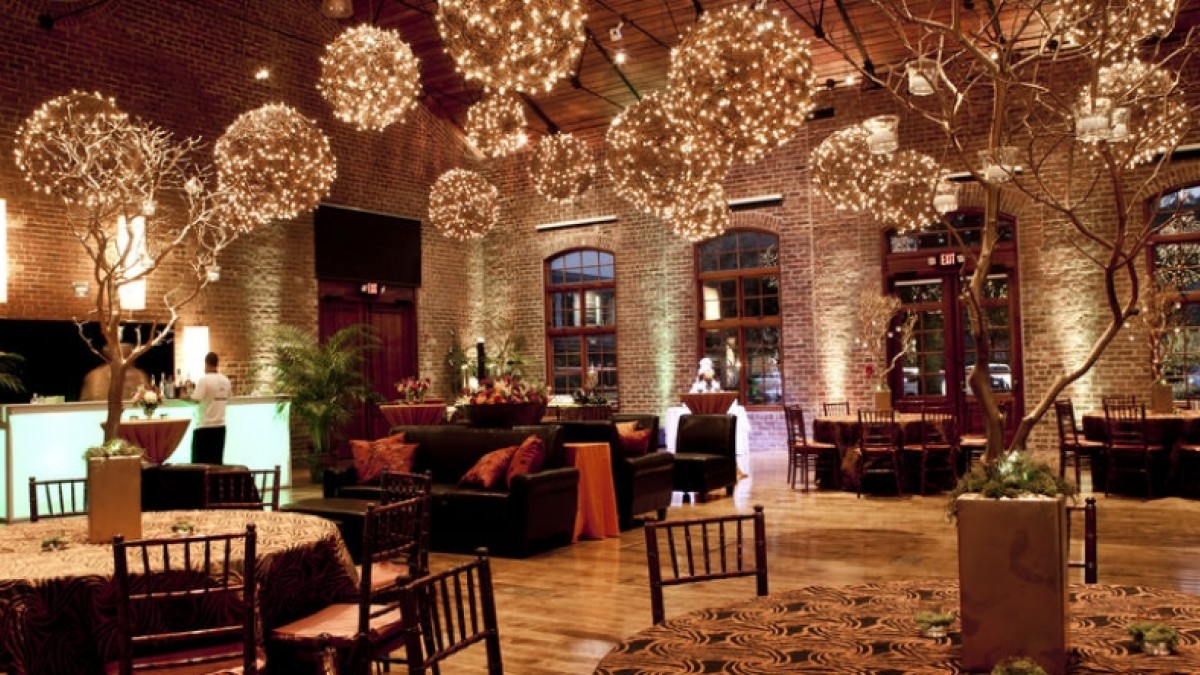 Charles H. Morris Center at Trustees Garden
Perched on a bluff atop the Savannah River, this site began as an experimental garden for peaches, rice and silk-producing mulberry trees in the city's earliest days. Today, multiple historic buildings have been retrofitted into gorgeous (and very modern) venues, giving you something old and something new for your wedding day.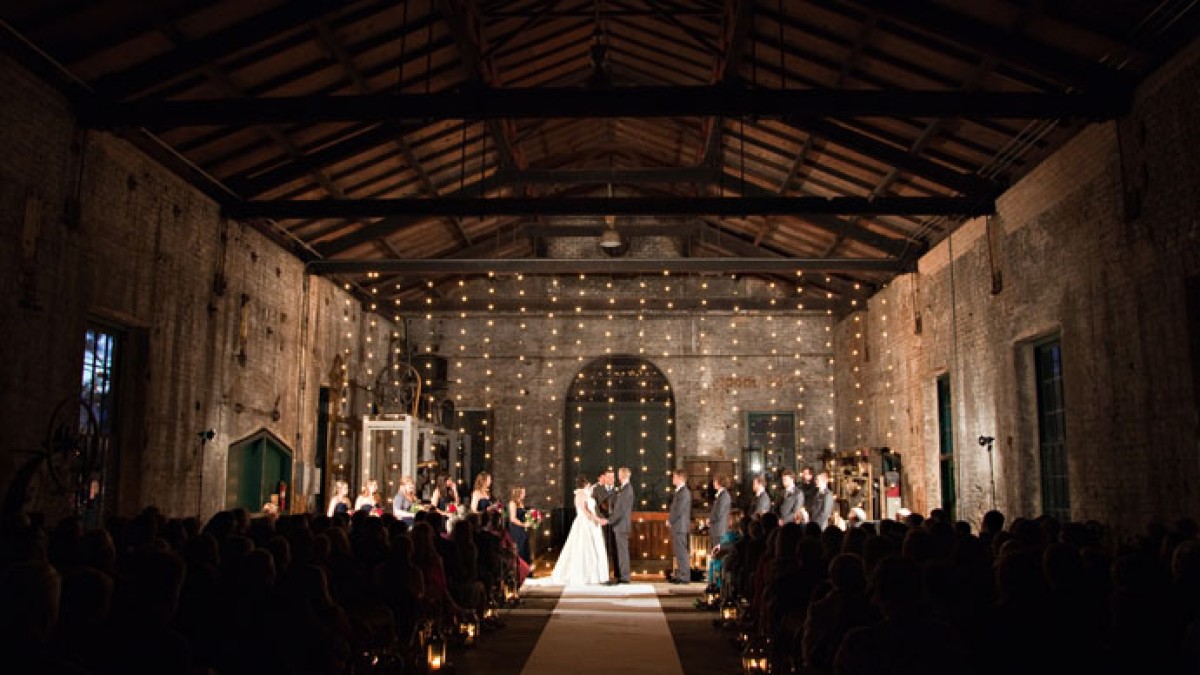 Georgia State Railroad Museum
Take a trip back to Savannah's railroad heyday at the old Central of Georgia Railway Savannah Shops and Terminal Facilities, which have been preserved as a museum and multipurpose event venue. The indoor and outdoor spaces here are thick with rustic romance, from the Blacksmith Shop to the Tender Frame Shop & Workers' Garden.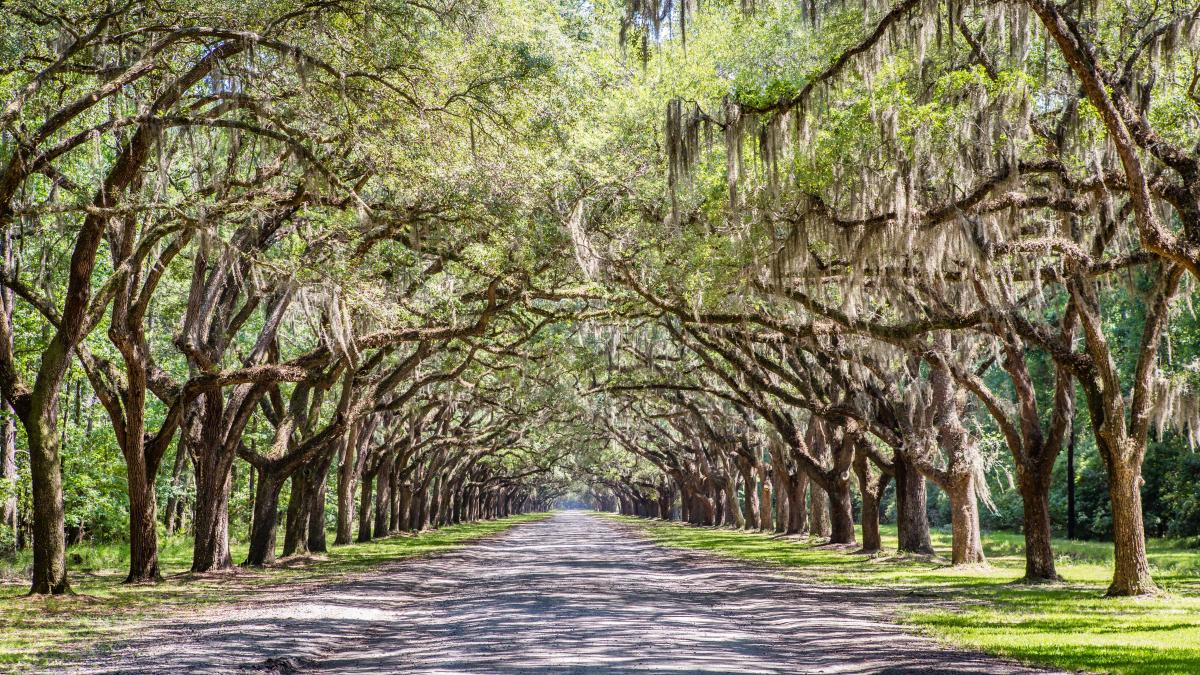 Wormsloe Historic Site
You've probably seen images of Wormsloe State Historic Site, whether or not you knew the name. Its rambling avenue lined with moss-hung live oaks has become the iconic picture of the South. You can get married among the tabby ruins of this former plantation, the oldest standing structure in Georgia. There are no facilities, but guests can bring in tents, catering and music.
The Mackey House at Red Gate Farms.
The Mackey House
Tucked away beneath the shade of Savannah, Georgia's famed oak trees, The Mackey House stands on Red Gate Farms, a family-owned business since 1931. The Mackey House is a Colonial mansion, with antique decor, a deck that overlooks the entire venue, and timeless beauty that unfolds before every guest. Its 440 acres of diverse property, including an open-air pavilion, a lush garden, and lakeside views, create a dream-like venue for your wedding.