Discover Savannah's Historic Church Tours
By Brittany Howard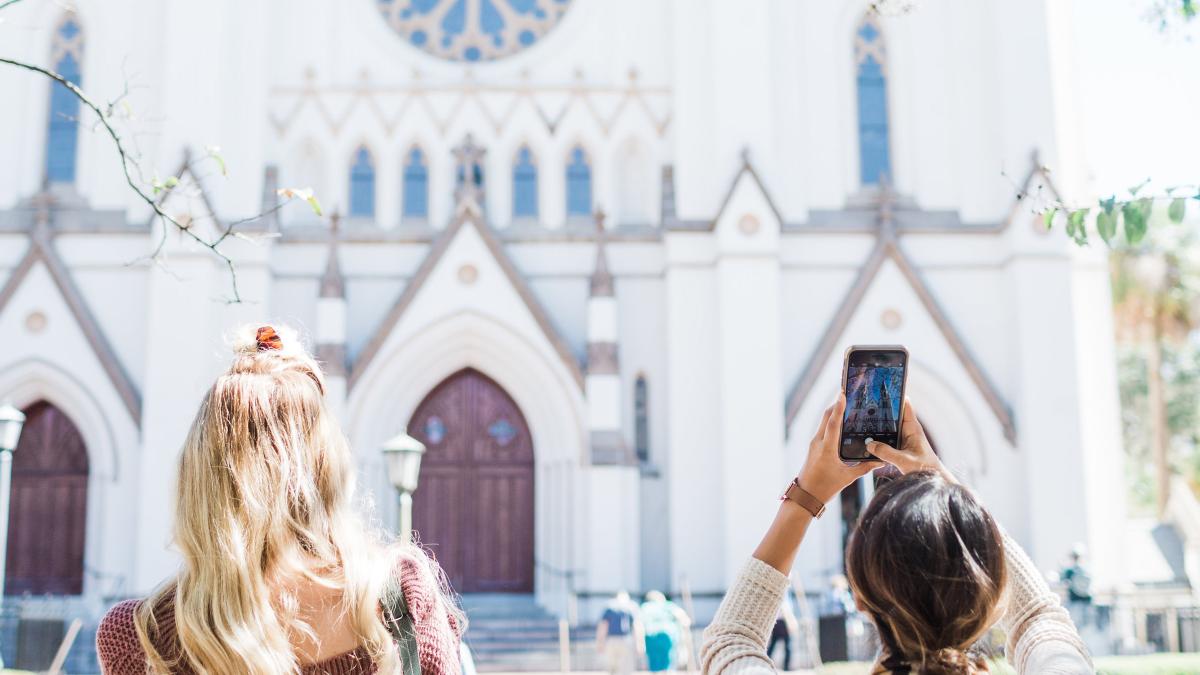 Faith has been integral in the South. Spotting a church in every other neighborhood is expected as you travel throughout several southern states. Savannah has its share of holy monuments, perfect for individuals and groups to discover. 
Tour a few of the city's divine and historical landmarks, whose doors are always open.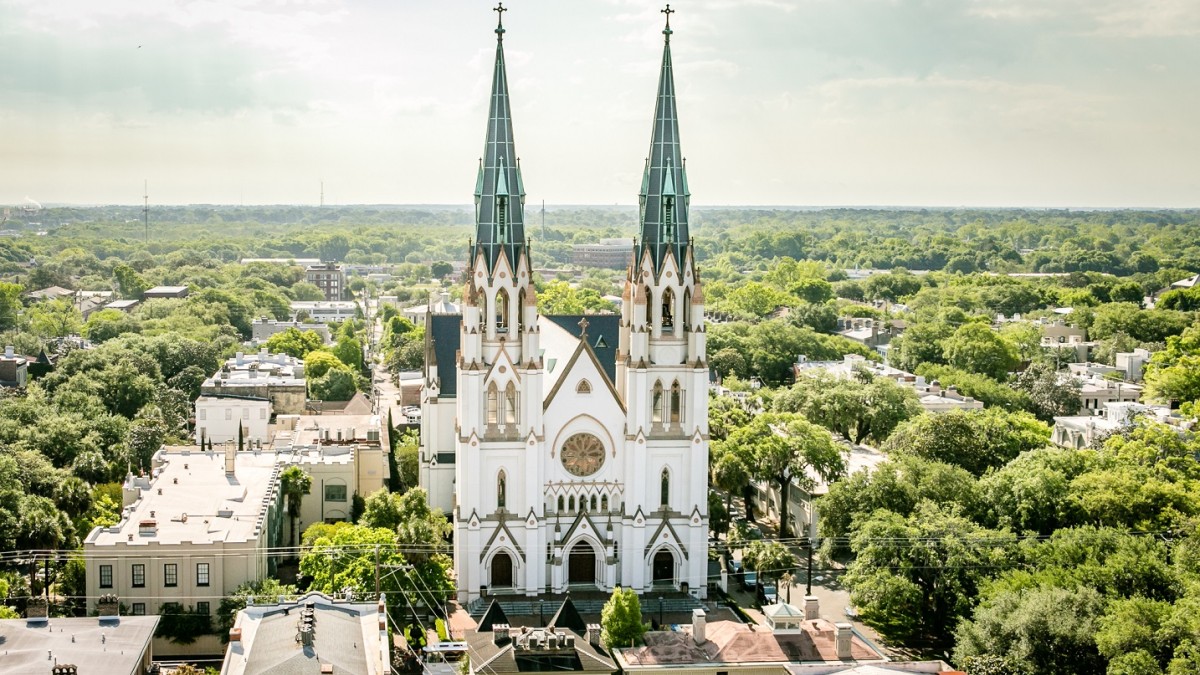 Cathedral Basilica of St. John the Baptist
One of Savannah's most recognized and photographed active houses of worship is the Cathedral Basilica of St. John the Baptist. Its massive steeples can be seen towering over the skyline and it's hard to miss the stucco white-washed temple with its dreamy 1900 stained glass windows. A place of refuge since the 18th century, the gorgeous cathedral opens its doors Monday - Saturday for self-guided tours with an available docent on duty available to answer questions. The cathedral is wheelchair accessible via the elevator on Harris St.; Docent-led group tours are available by contacting the church office directly. It's truly a breathtaking first stop. 
First African Baptist Church
One of the oldest African-American congregations in America (founded before the U.S.!) is the First African Baptist Church. First organized in 1773, this historic landmark is a timeless sight. Visit to see the church's original baptismal pool, light fixtures, and beautifully preserved stained glass windows with intricate prints of the ministers who began the church's birth, including George Liele and Andrew Bryan. Admire the pipe organ commissioned by St. John the Baptist Catholic Church in 1834, passed on to St. Joseph Catholic Church (local black Catholic church) and donated to First African Baptist Church. Tours are conducted Tuesday - Saturday at 1 p.m. Visitors are also welcome to join them for worship service every Sunday at 10 a.m.
Lutheran Church of the Ascension
The Lutheran Church of the Ascension has served the city of Savannah since 1741, founded by Johann Martin Boltzius with one primary purpose, to spread the good news. The first Lutheran church in town, the congregation prides itself on faith, family and community. The church served as a temporary hospital during the American Civil War and is treasured for its worship services and welcoming attendants. Visitors are welcome seven days a week from 9 a.m. - 1 p.m., with two Sunday services, 8:30 a.m. and 11 a.m.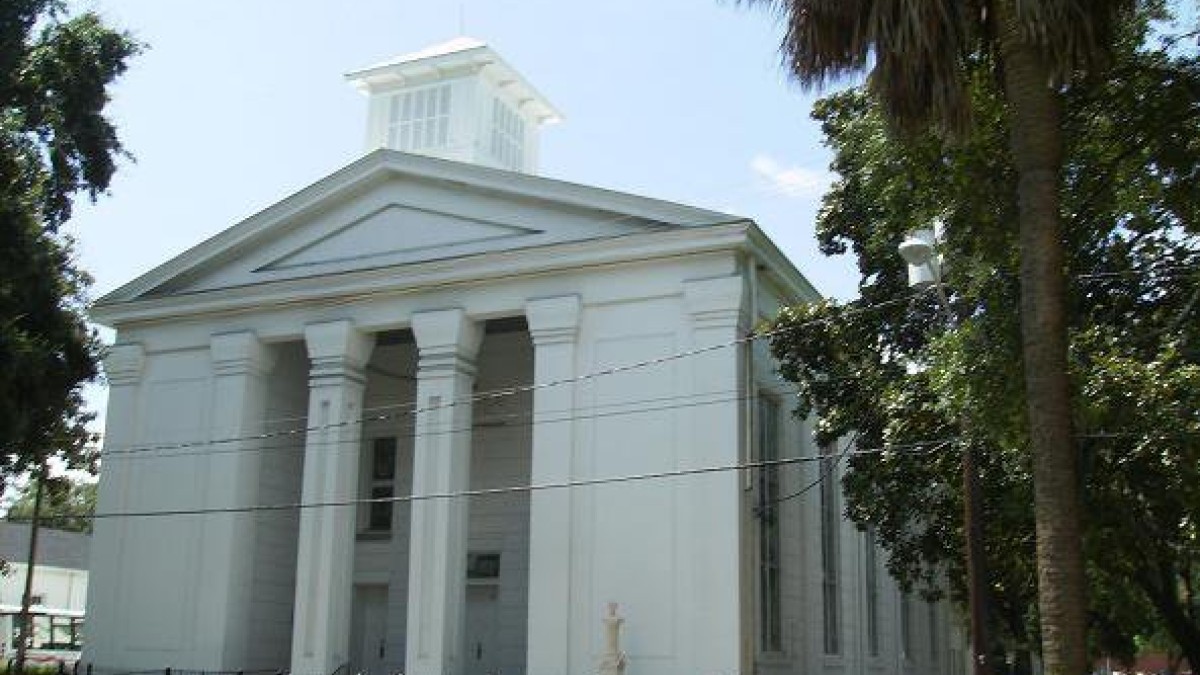 First Bryan Baptist Church
What began as a journey to the freedom of man and worship, First Bryan Baptist Church was purchased in 1793 by Andrew Bryan, a formerly enslaved person who'd bought his freedom with the assistance of five other enslaved people. With a beautiful vision ahead of them, they worked to erect the first structure in 1794. This living monument admiringly stands today as a result of perseverance and faith. Visitors will be blown away by the historic leaps taken by this congregation. The first Sunday School for African Americans was organized in 1826. The church houses the history of African Americans in the State of Georgia as well as the 1856 Knauff Pipe organ, one of the last of its kind in the U.S. (the only one in the South). Tours are every Saturday and visitors are encouraged to join weekly Sunday services at 11 a.m.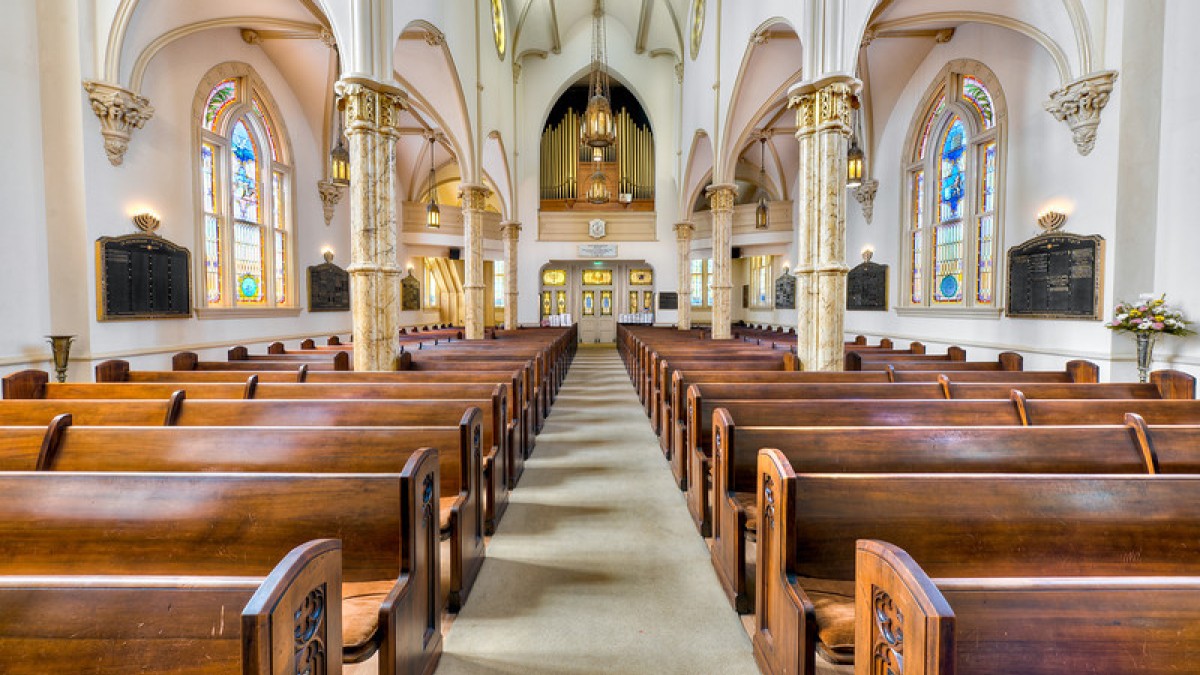 Congregation Mickve Israel
Set your sights on the first synagogue built in Georgia deemed one of the "Most Beautiful Synagogues in the World." Congregation Mickve Israel is America's third oldest Jewish congregation, steeped in rich history. Their 45-minute docent-guided tours will call attention to this gorgeous sanctuary and the award-winning Lawrence & Nancy Gutstein Museum, filled with magnificent artifacts dating back to the congregations founding in 1733. View the two oldest Torah scrolls in North America, learn about the early Jewish settlers and read the letters personally written to the church by past presidents like George Washington, Thomas Jefferson and more. Tours are held Monday - Friday at 10 and 11 a.m. and 1:30 and 2:30 pm.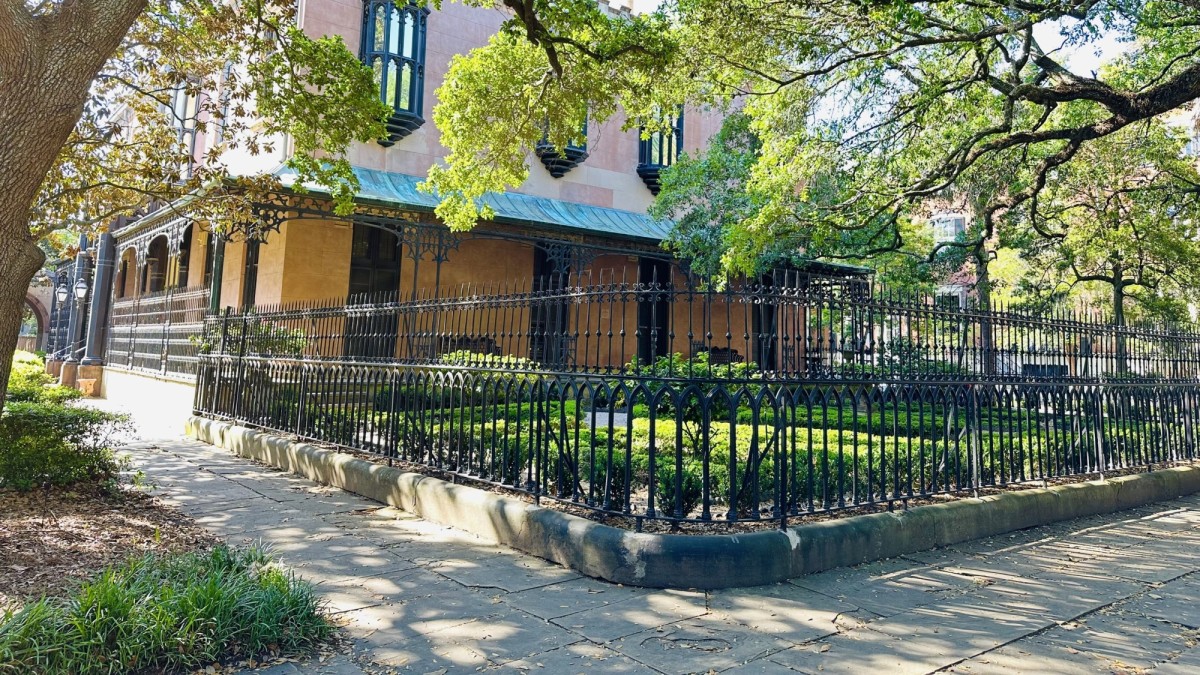 Green - Meldrim House of St. John's Church
Green - Meldrim House of St. John's Church tells the story of the Green and Meldrim families. Englishman Charles Green instructed architect John Norris to build the home in 1850 for his family and the house was later purchased by Judge Peter Meldrim in 1892 from the Green family. Founded in 1841, Saint John's Church came to buy the home in 1943, which has since become its Parish House. Their mission is to worship, bring truth and spread the gospel. Tours are open to the public Tuesdays and Fridays from 11 a.m. to 1 p.m. for the church and 10 a.m. to 4 p.m. for the home. Admission is free with a thoughtful donation. Services are held throughout the week, beginning at 8:15 a.m. with evening prayer at 5 p.m.
Visit these worship assemblies during your next visit to Savannah. You'll be in awe of their beautiful architecture; you'll leave with knowledge and maybe even newfound faith.