Savannah Flowers
By Jeri Gale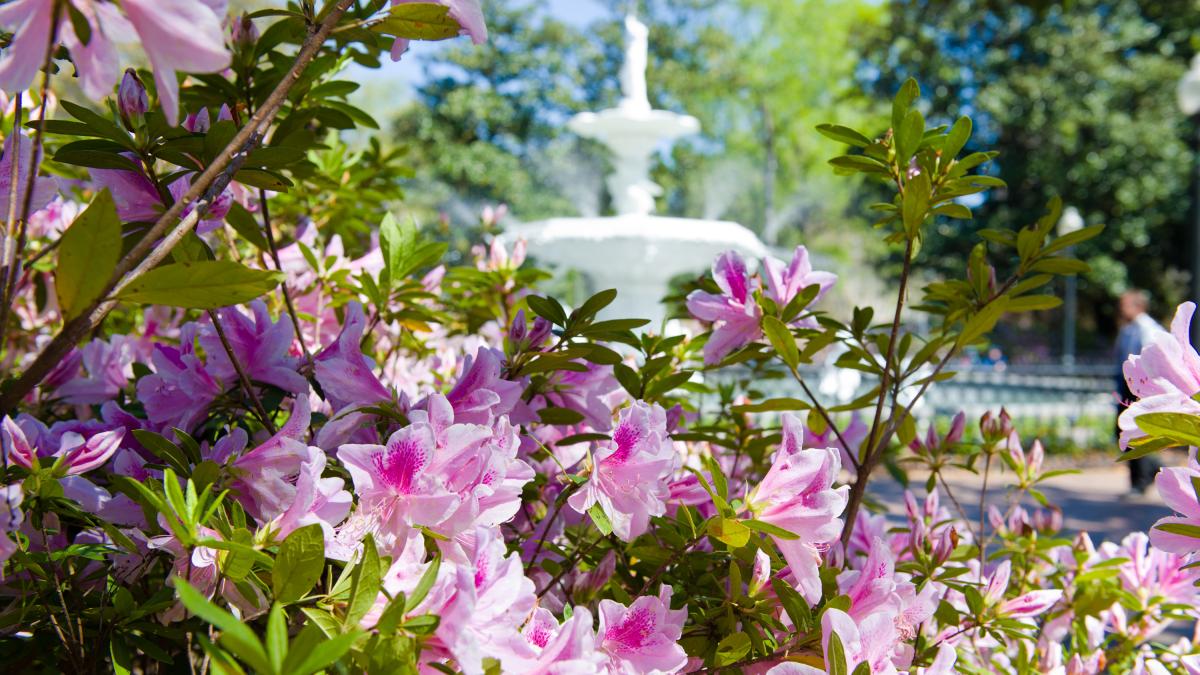 Savannah bejewels herself in flowers when much of the country is still seeing snow! Glide through the city's parks or botanical gardens to catch a glimpse at the floral beauties that make Savannah stunning year-round.
---
What You'll See
Visitors can spot a variety of flowers and bushes across Savannah, especially during springtime. You will know that spring is on its way when you begin to see blankets of pink petals beneath our elegant tulip magnolia bushes. These massive flowers resemble a saucer when fully open. Even as winter fades, you may still see camelias in bloom brightening Bonaventure Cemetery. Stumble upon a large bush featuring a profusion of huge pastel flowers shaped like trumpets? The impressive angel's trumpet are easy to spot. As a member of the nightshade family, there is nothing angelic about how poisonous these flowers are so, consider yourself warned!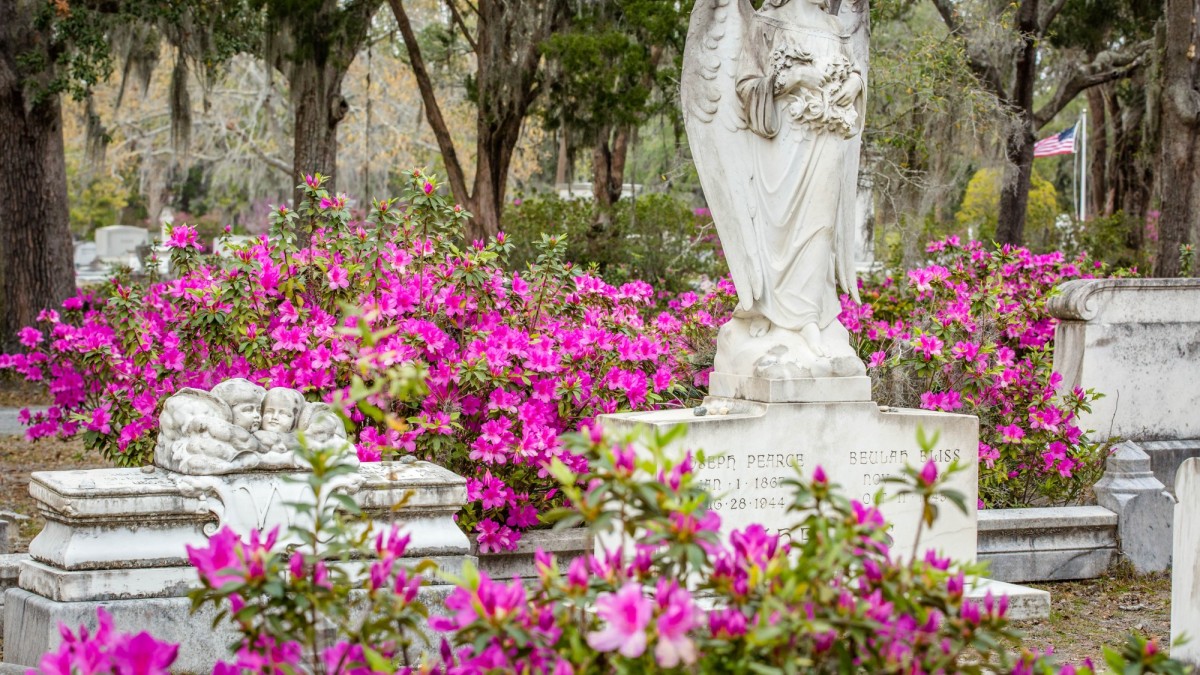 It's not springtime in Savannah without the star of Savannah's spring blossom show, the azalea. This plant actually numbers in the thousands of varieties and can be spotted throughout the city as they bloom every March/April. They vary in flower size and petal shape and in color gradients of purple, pink, red, orange, yellow and white. Want to bring home an iconic piece of Savannah? Take home a photograph from The Savannah Collection. Husband and wife team, Jonathan D'Arts and Marlene Bauer, have captured the floral beauty of Savannah in their work. Shop their photo collection downstairs at The Salt Table on Barnard Street, near Ellis Square.
The most fragrant bloomer in any Southern garden must be the tea olive tree. This is not a showy bush, but with its modest white blossoms it perfumes the air around itself with a mild, lovely sweet scent.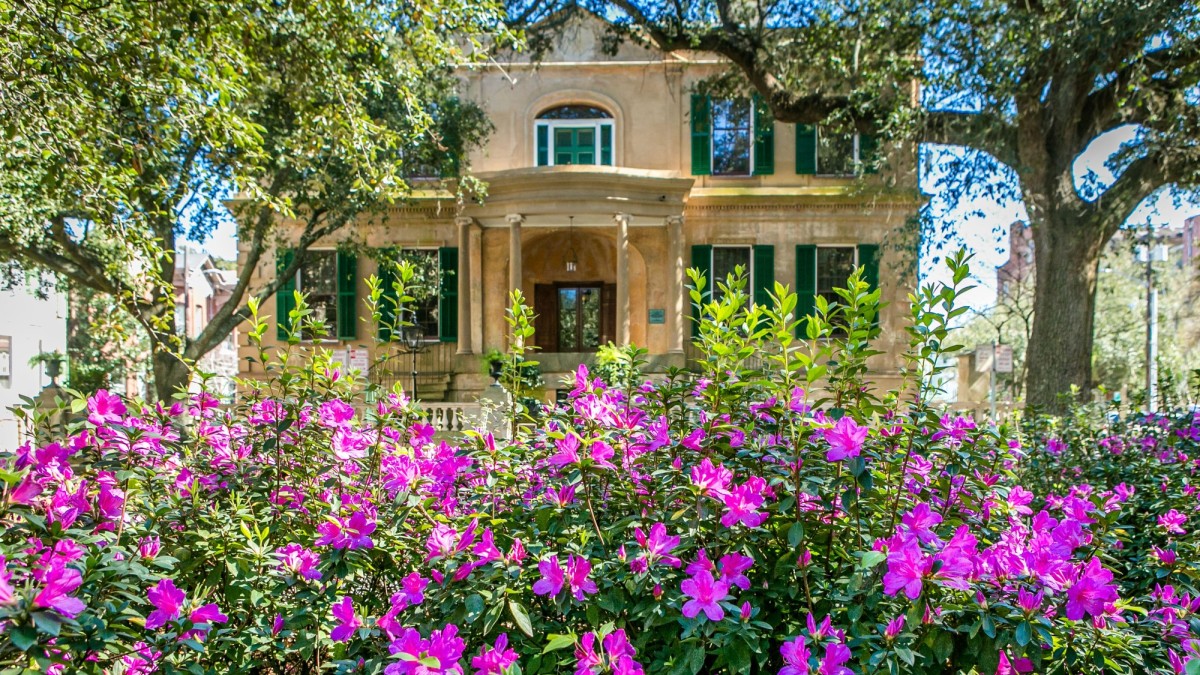 As spring in Savannah begins to fade, there is still much beauty and fragrance to enjoy on your visit.  Magnolia trees reward the visitor with dinner plate-sized white blossoms and a light and fresh lemony smell. These stately and iconic Southern trees with their deep green, glossy leaves are here to remind us that warmer weather is on its way.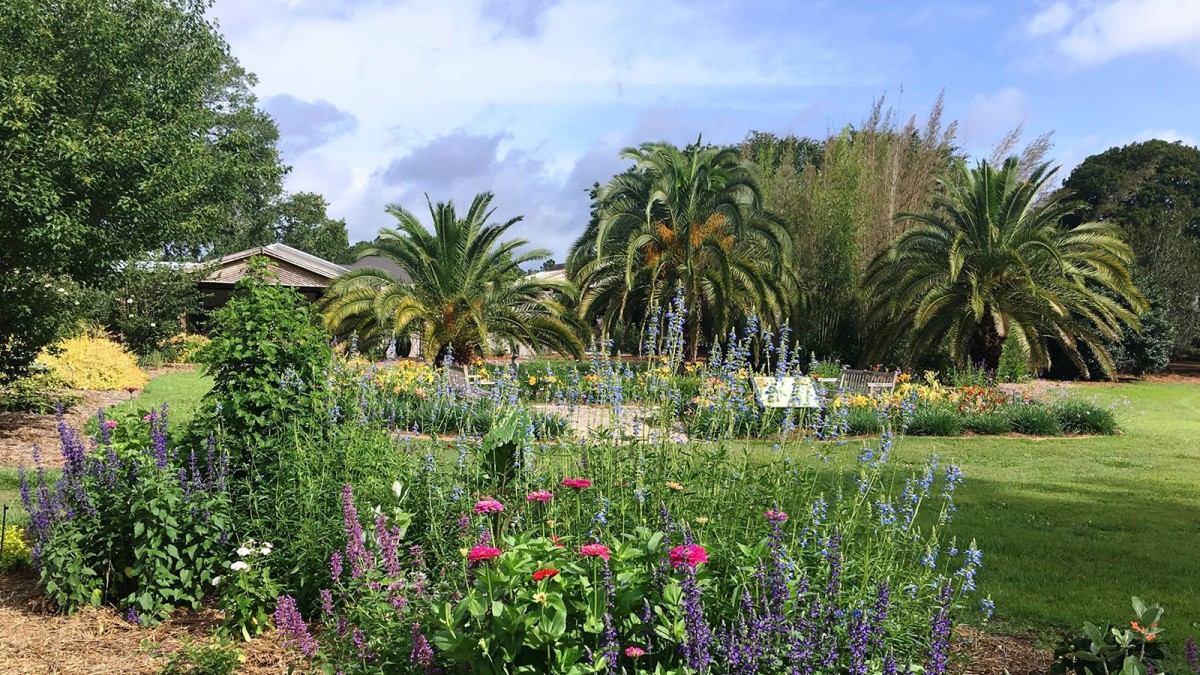 Where to Go
Did you know that Savannah has two botanical gardens and a fragrance garden? Located just outside of downtown Savannah, the 51-acre Coastal Georgia Botanical Gardens at the Historic Bamboo Farm. This attraction boasts ornamental gardens, beautiful trails and pick-your-own berry fields. Closer to historic Savannah, visitors will find The Savannah Botanical Gardens which includes a two acre pond, nature trails, herb gardens and the historic Reinhard House. After seeing the source of many essential oils, you'll want to plan a trip to Nourish for their naturally sourced, handmade bath and spa products to bring home with you.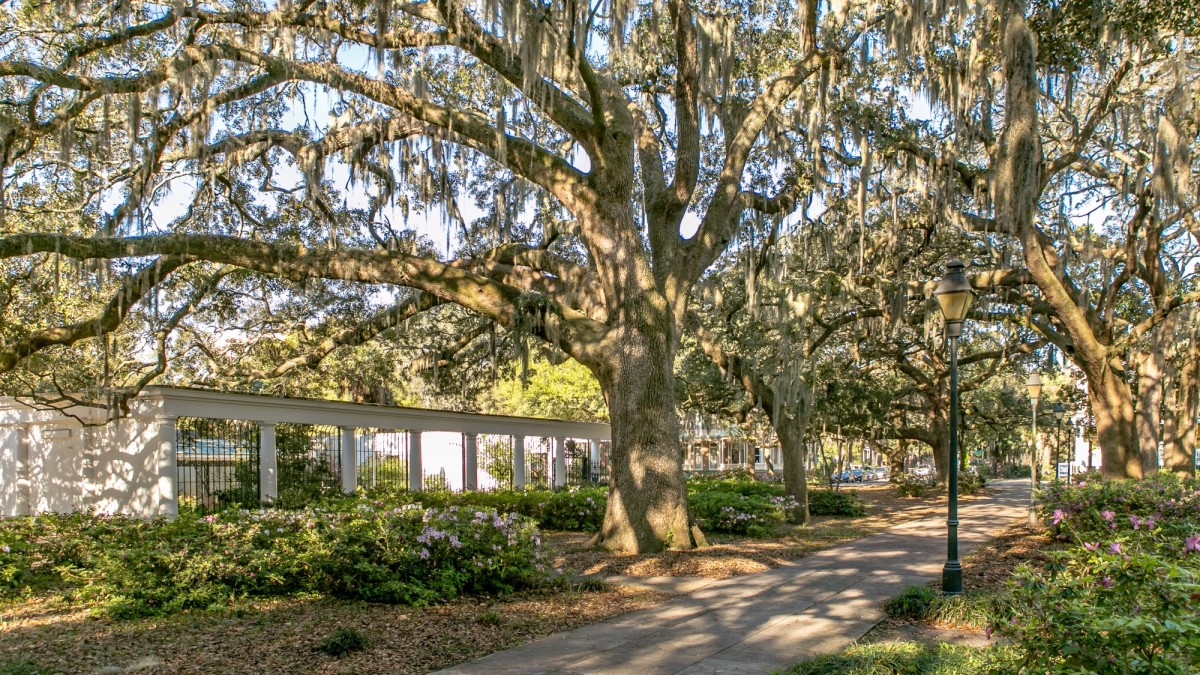 In the heart of lush and evergreen Forsyth Park you will find the Garden of Fragrance. The enclosed garden originally known as the Garden for the Blind contains a variety of flowers and bushes surrounded by three walls to assist in containing their fragrance. The impressive iron gates were salvaged from the Savannah Union Train Station, demolished in 1963. The beauty of Forsyth Park is easily remembered with paintings such "Forsyth in Pink" at Reynolds Square Fine Art Gallery, located only steps from lovely Reynolds Square.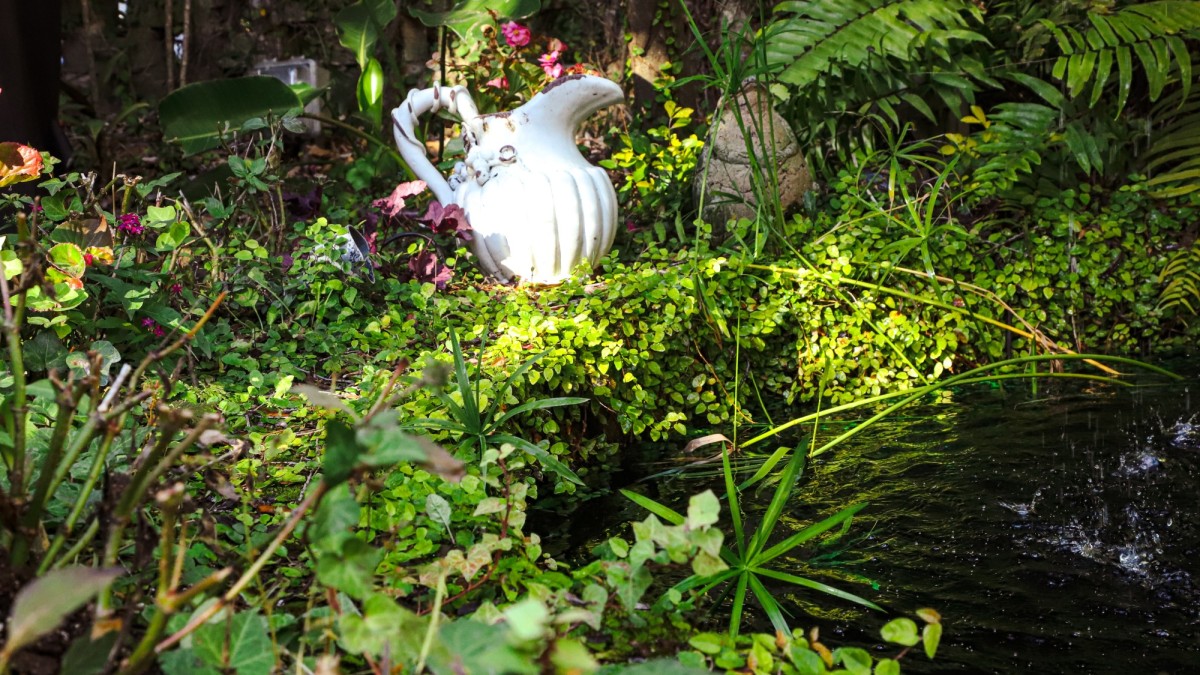 Go beyond the iron gates of Savannah's most beautiful gardens during the NOGS Tour of Hidden Gardens. It's a yearly spring event inviting visitors to admire the gorgeous landscapes North of Gaston Street (NOGS). Once you've been awed by these private gardens, this beautiful self-guided walking tour will lead visitors to an authentic Southern Tea at the Green-Meldrim House to end on a sweet note. 
There is much to learn about our beautiful blooming plants and trees around Savannah! The Official Savannah Visitor Center offers a gift shop upstairs that includes a wonderful selection of books on the subject. You'll find our gardens and flowers well represented in books, souvenirs and prints by artist Sue Gouse. The helpful Visitor Center staff is available seven days a week to answer any of your questions or help you find the perfect keepsake to your Savannah floral trip!