Murals in Savannah You Need to Check Out
By Shannon Lowery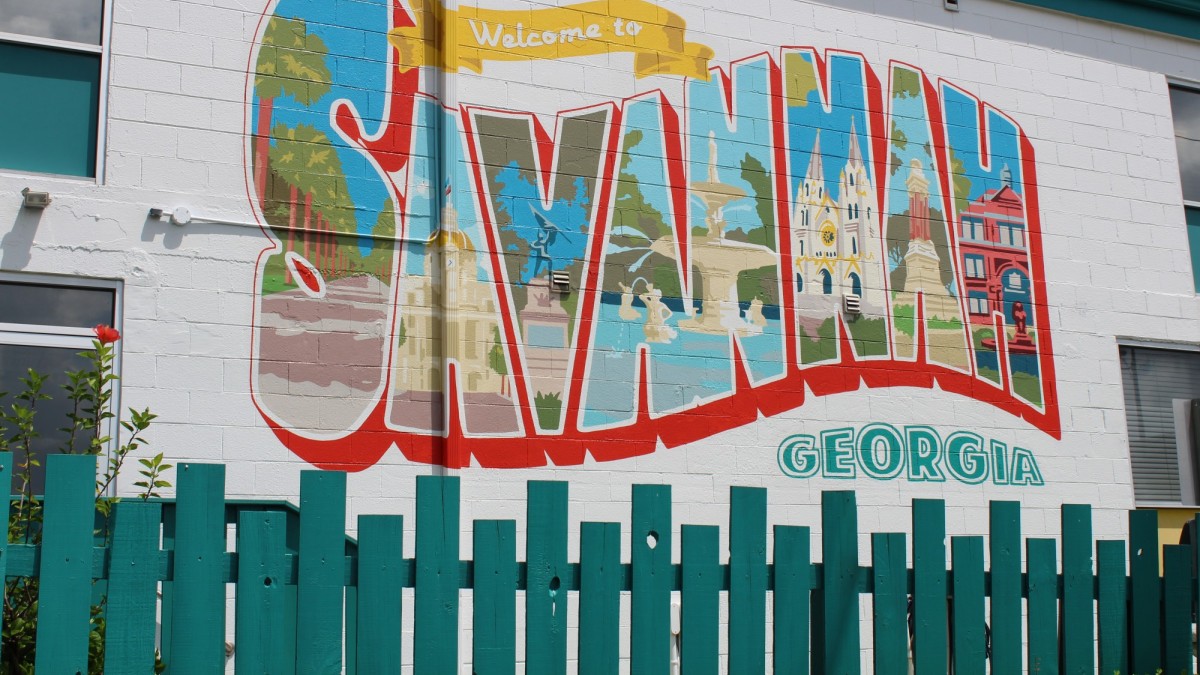 Murals in Savannah add so much to the city! With its scenic squares, incredible architecture and natural beauty, it's well-known that Savannah is visually stunning. But did you know that the city is speckled with eye-catching murals, too? Next time you're exploring the city, check out these stunning murals in Savannah.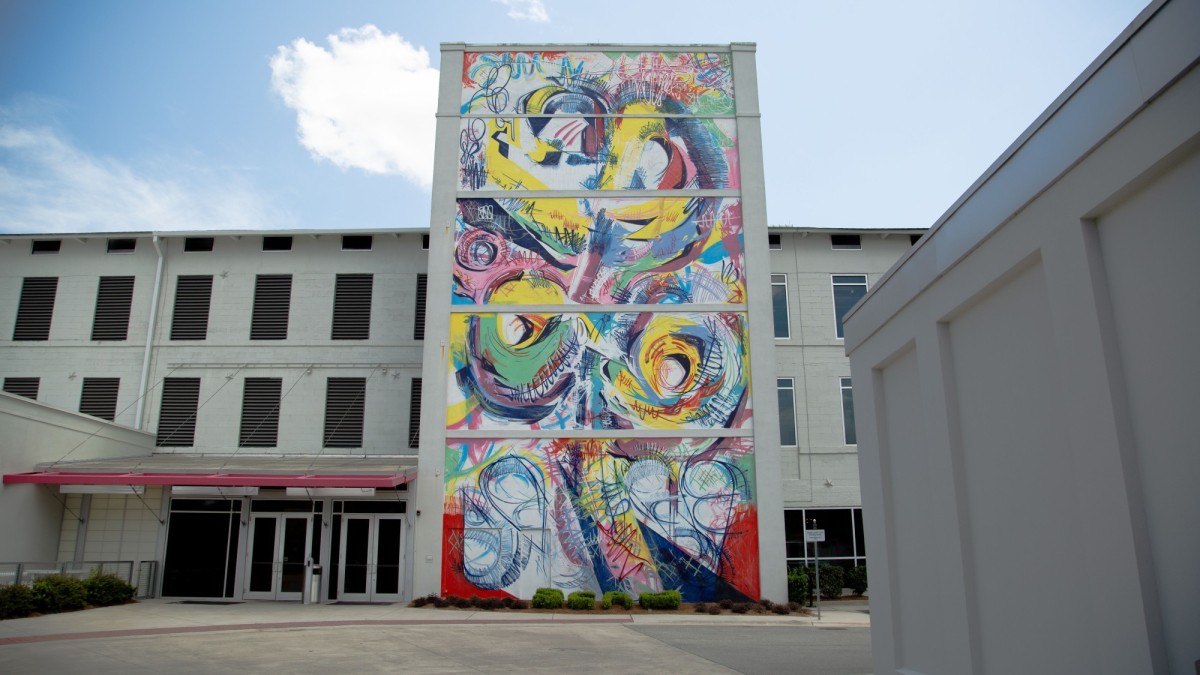 Montgomery Hall
The Savannah College of Art & Design's Montgomery Hall delights the eyes of students and visitors alike with its impressive mural. The work spans nearly four stories and is a spectacular combination of color and movement. The building, a former carriage factory, is now home to the college's interactive design and game development, animation, visual effects and motion media design departments.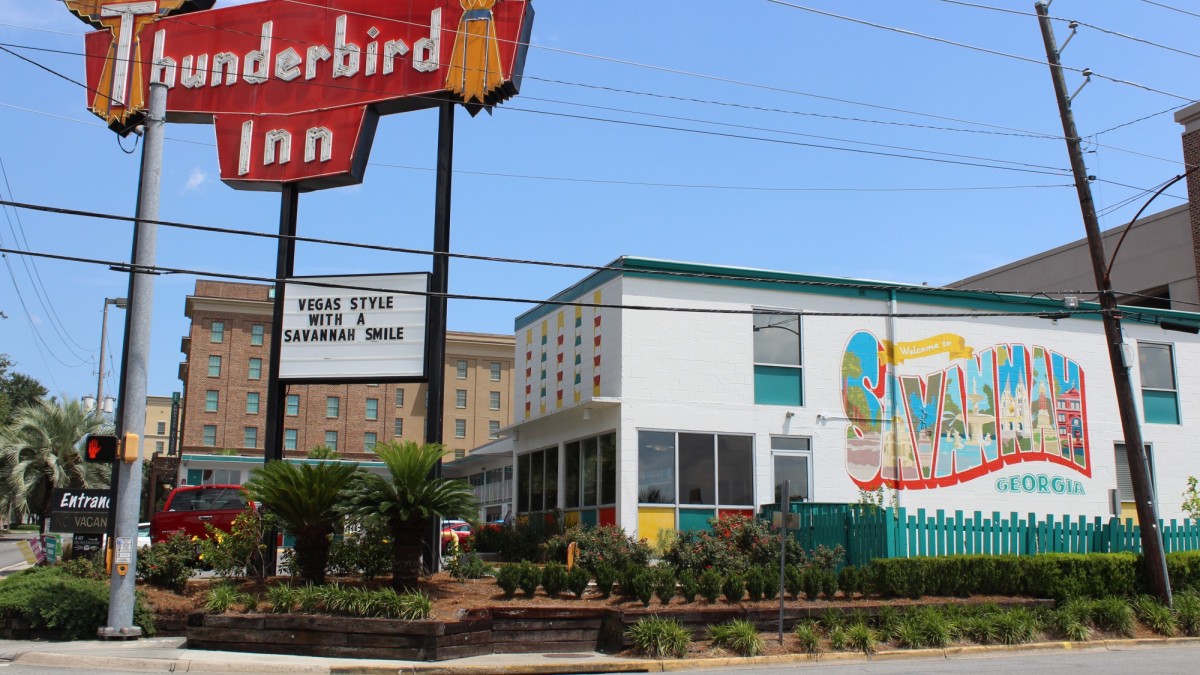 Thunderbird Inn
Nothing says "Welcome to Savannah" quite like a vibrant mural! At the Thunderbird Inn, that is exactly what you get. Perfectly situated on Oglethorpe Avenue at the base of the Talmadge Bridge, the hotel's mural is just one of the many fun features of this retro motel.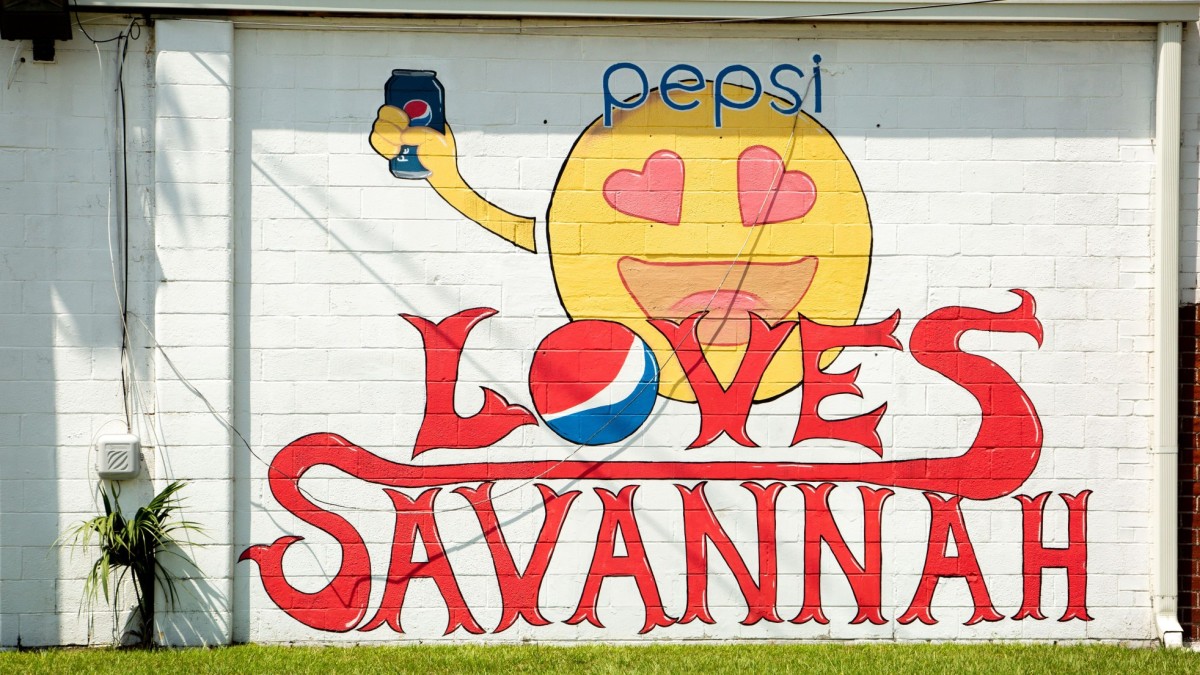 Pepsi Bottling Plant
Located at an old Pepsi Bottling Plant off Montgomery Street, this fun mural is modern nostalgia. Along with the text "Pepsi Loves Savannah," the artist included a jovial emoji toasting with a can of Pepsi. Don't forget your camera when you head to this photo op, located just a short drive from the Historic District.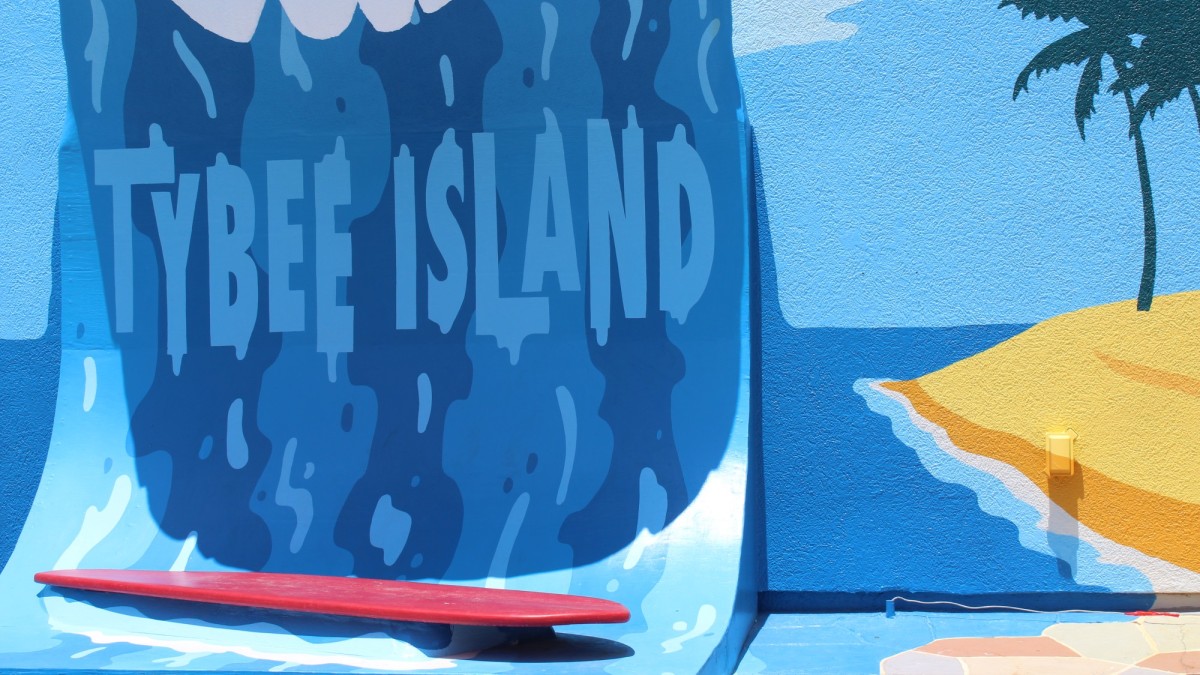 Admiral's Inn on Tybee Island
Find this interactive mural at the recently renovated Admiral's Inn on Tybee Island. Have fun striking a pose on the surfboard before diving into the hotel's refreshing outdoor pool. Prefer the ocean? Tybee's South Beach is just a few blocks from the hotel.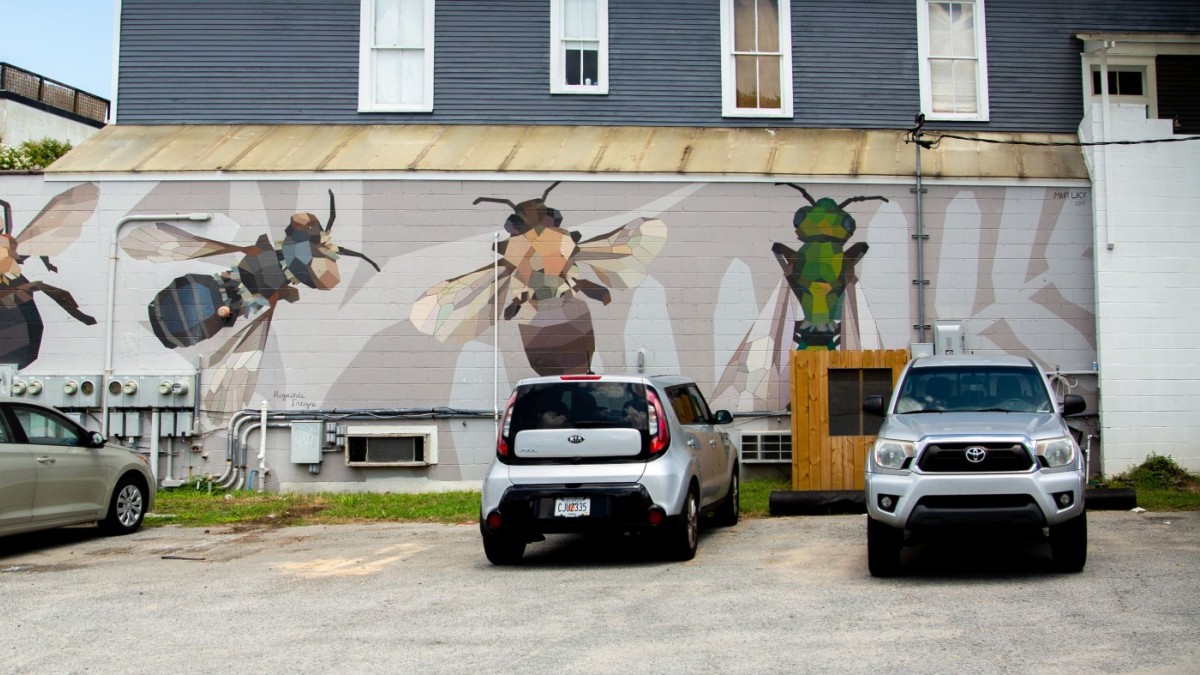 Two Tides Brewing Co.
Savannah's eclectic Starland District is home to this larger-than-life mural. The work, created by artist Mary Lacy in conjunction with the local community and Art Rise Savannah, depicts four bees native to Georgia. The building is also home to Two Tides Brewing Company, a lively neighborhood beer brewery.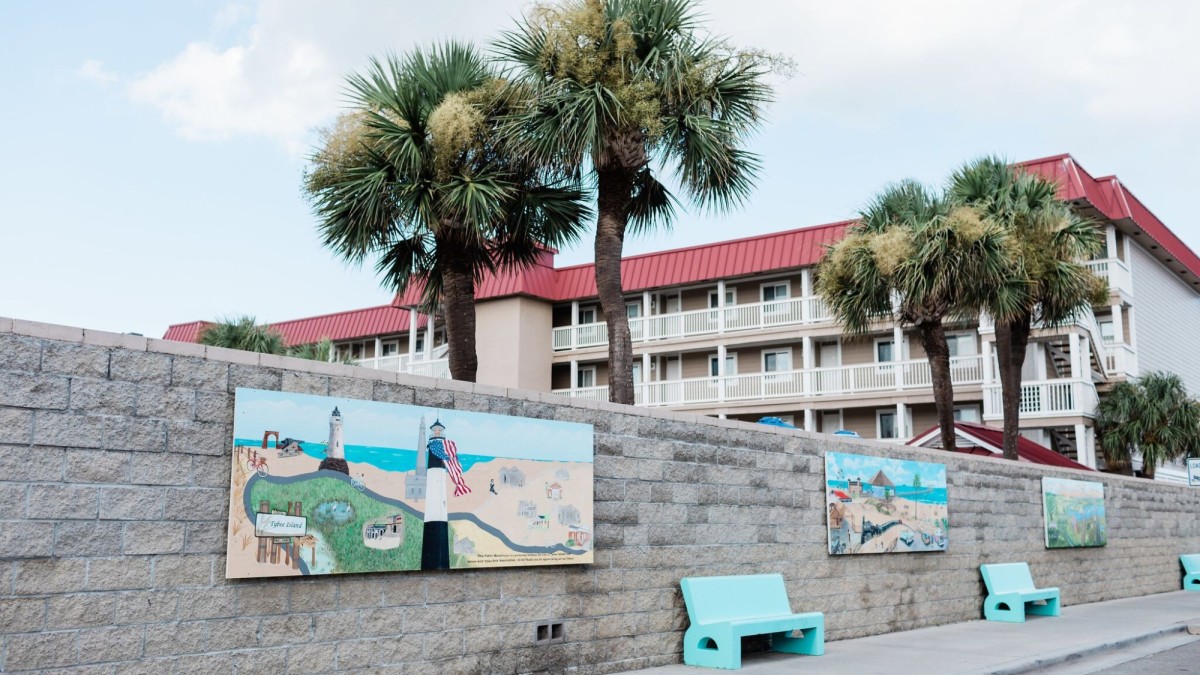 Tybrisa Street on Tybee Island
The City of Tybee Island began a Public Mural Project in 2014 which led to the creation of these Tybrisa Street masterpieces! The pieces depict historic images of Savannah and Tybee Island. Grab a treat at one of the street's many refreshment spots or continue strolling down to the pier.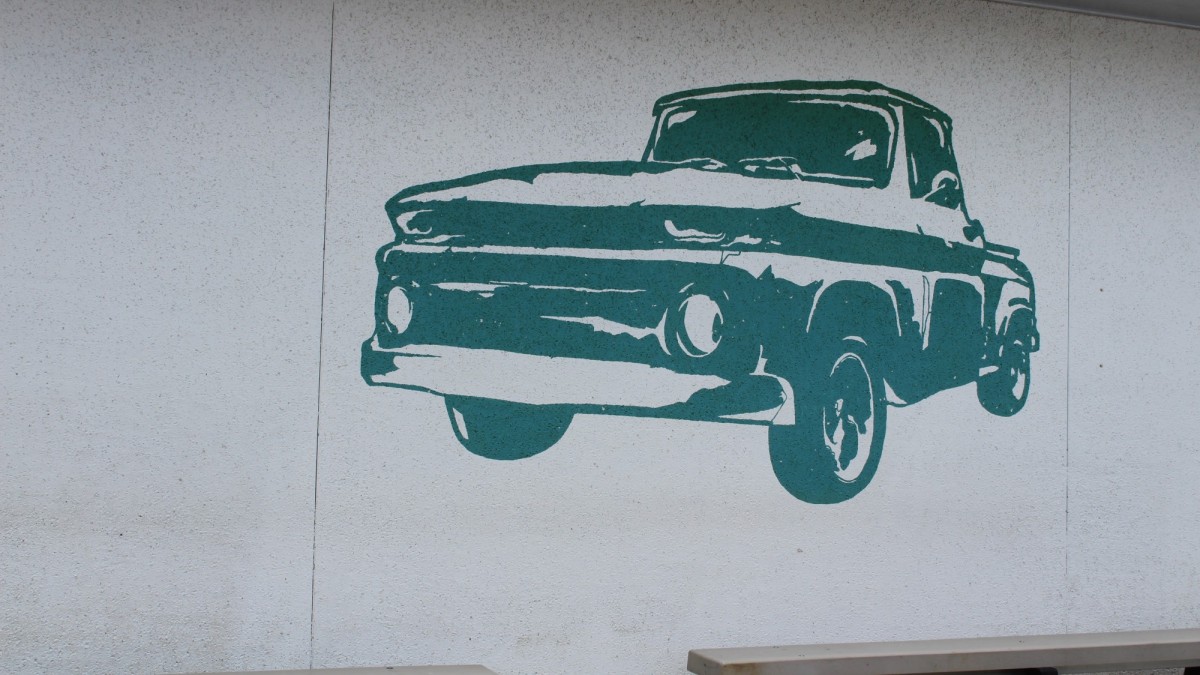 Green Truck Pub
Green Truck Pub has been tantalizing taste buds of both local and visiting foodies for years. But did you know this burger restaurant is also home to an adorable mural? The simple green truck painted on the side of the building reflects the premise of the restaurant itself: a casual place to eat and drink well. You can find everything from mouth-watering burgers to vegan-friendly chili to local craft beer at this Starland spot. 
Atlantis Inn on Tybee Island
The Atlantis Inn on Tybee Island is elaborately decorated inside and out. You can't miss the aquatic mermaid scene painted on the outside. Inside, each room features elaborate nautical-inspired decor. The inn is also conveniently located just around the corner from Tybrisa Street, known as the "downtown" area of the island!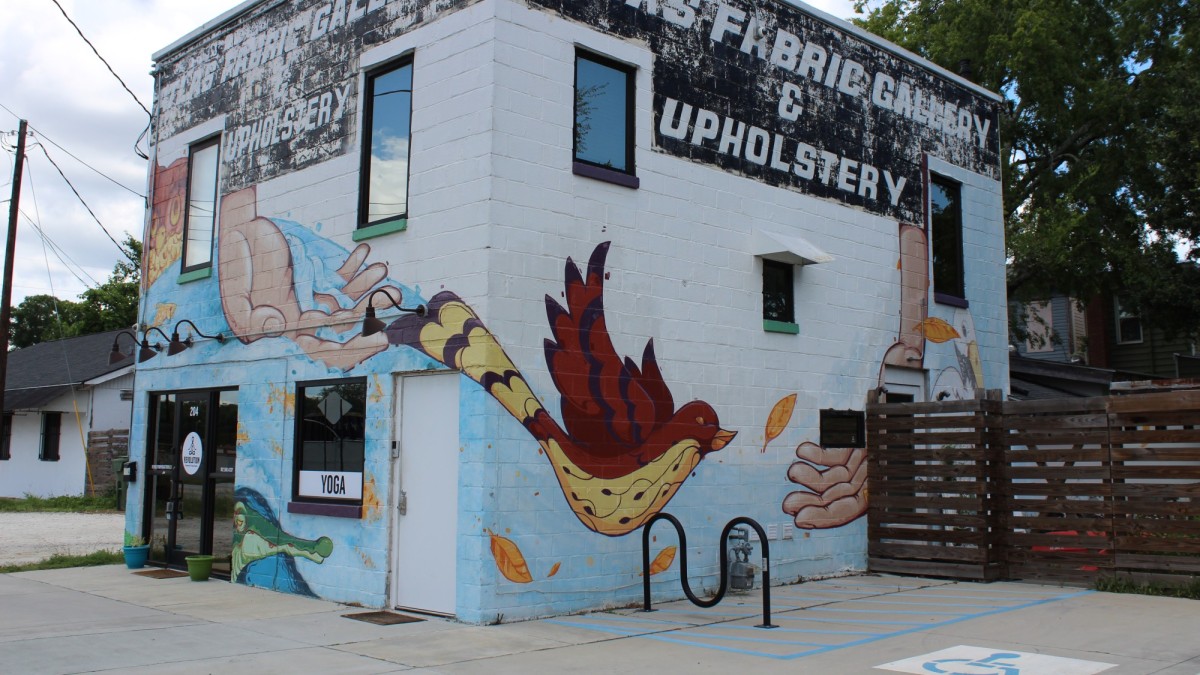 Revolution Yoga Studio
Local artist Jose Ray created the three-wall masterpiece wrapping around this building on Victory Drive. Formerly a fabric and upholstery outfitter, as well as a yoga studio. Come by, snap a photo, then grab an unforgettable meal at Ardsley Station, located just a few blocks away.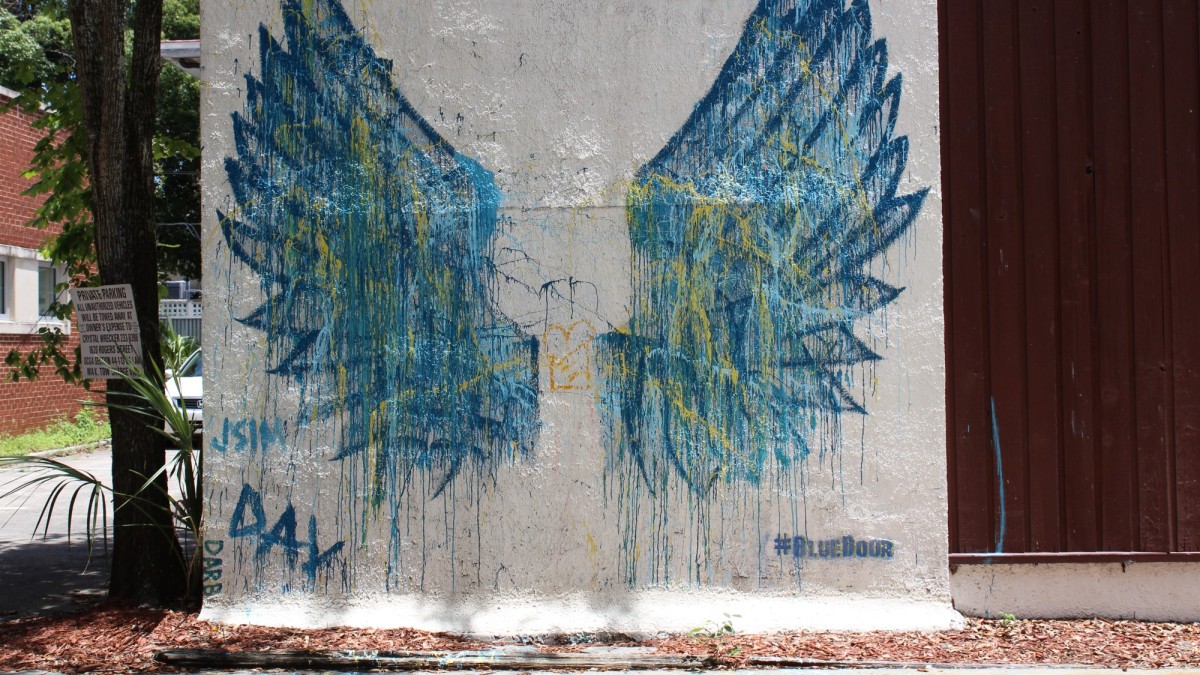 Blue Door Cafe
What makes a hip coffee shop even cooler? An outdoor art activation, of course! The Blue Door Café in the Starland District features this larger-than-life creation on its Bull Street façade. Grab a cup of coffee and pose with your wings! 
Whole Foods
Whole Foods on Victory Drive is where you can find this incredible display of art. Hand painted by local Savannah College of Art & Design students, the work is a Savannah-inspired display of the city's most iconic spots like the Talmadge Bridge and Forysth Park Fountain.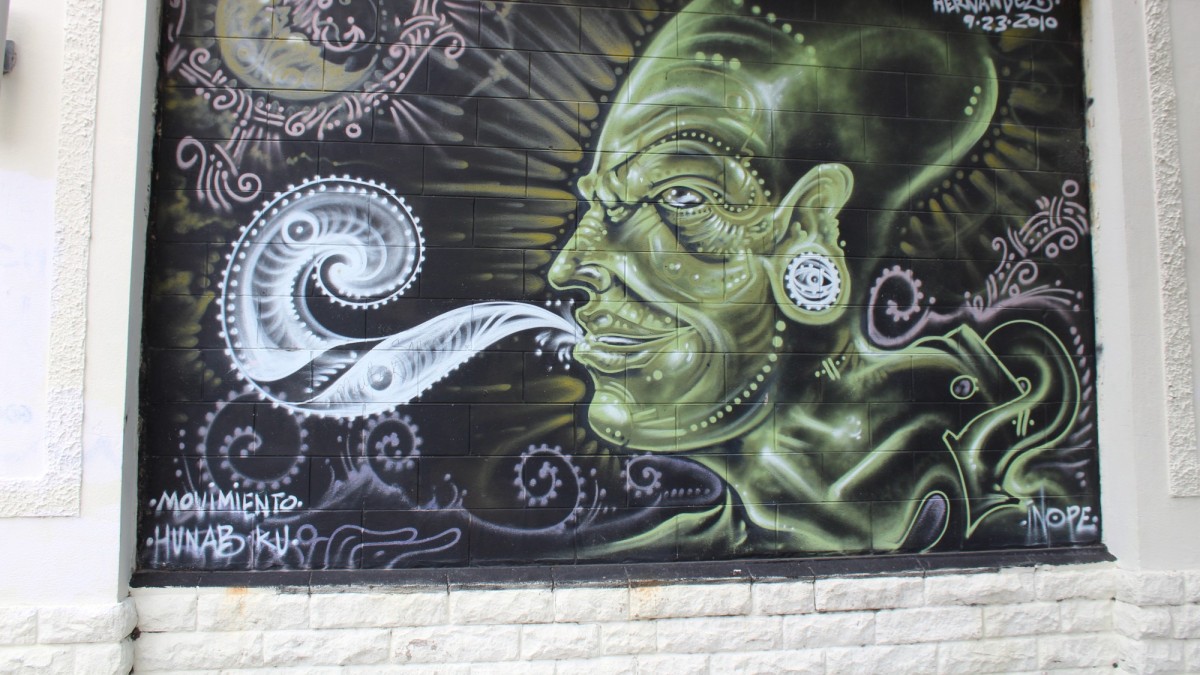 Starland Dairy
The Starland Dairy is home to not one but several interesting displays. The exterior of the building is covered in funky murals and inspirational quotes. The building, once home to a dairy supplier, was recently revamped into an innovative, multi-use gathering space for the Starland community.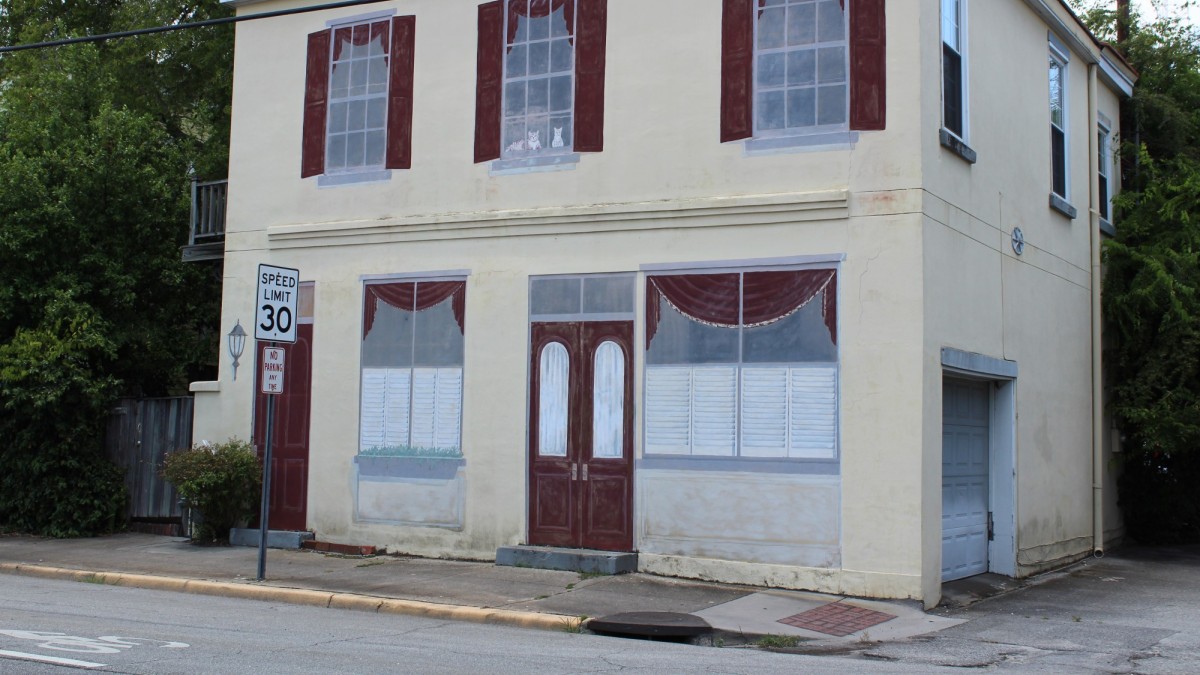 Price Street
The wall of this building facing Price street is painted to look like the front of a home. You'll hardly notice it driving or walking by, since it's painted to match the surrounding area so well. Other points of interest nearby include the Beech Institute, Whitfield Square and Mate Factor café. 
Murals in Savannah are stunning! Walk through the Historic District or Starland District to discover these gorgeous pieces of Savannah's street art. Be sure to bring your camera! You'll definitely want to capture photos of these gorgeous murals in Savannah.