---
Article
Things to Do in Savannah's Starland District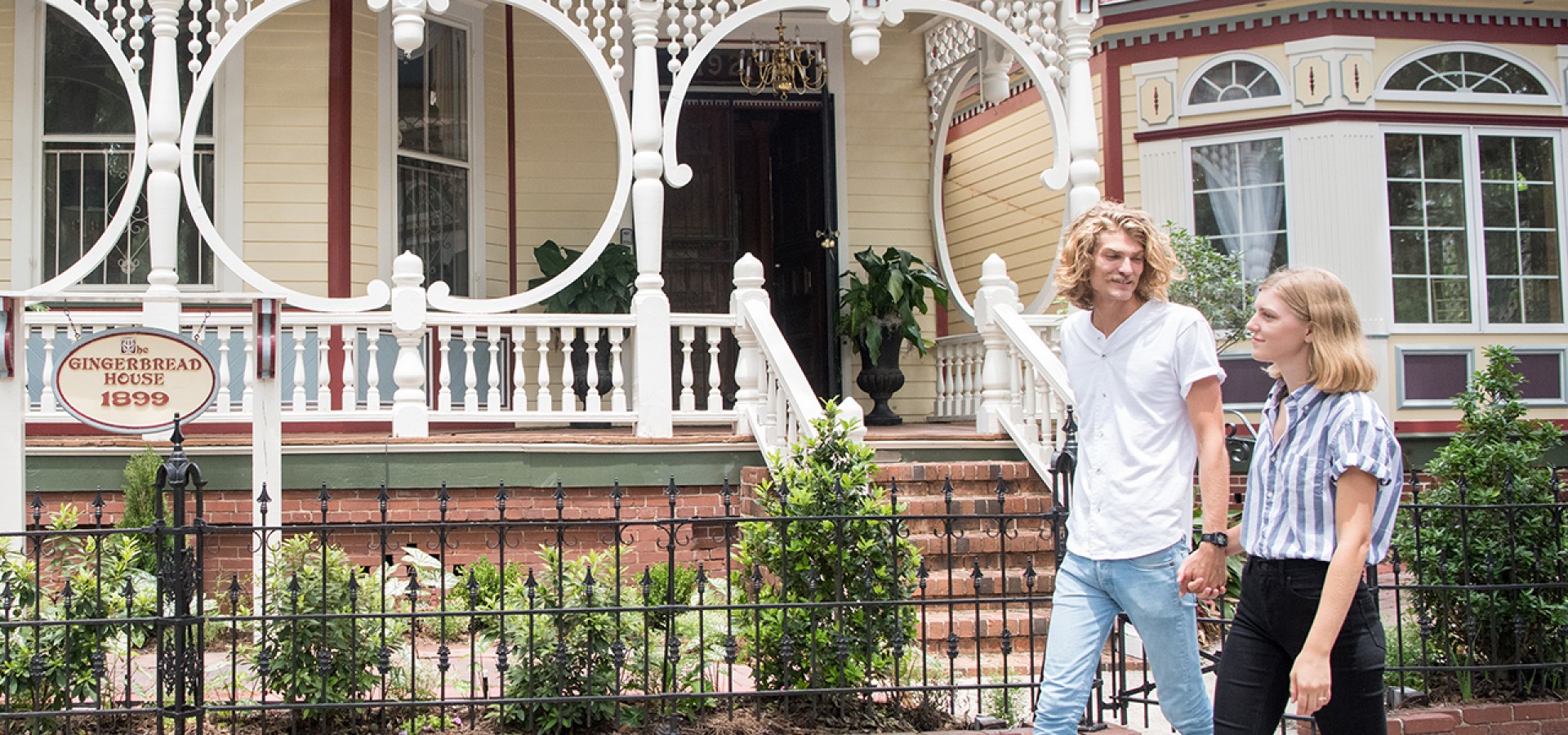 Blocks past the famous Historic District and just beyond legendary Forsyth Park lies another Savannah district, one that has been growing steadily for years and is the place to be for emerging artists and local businesses: Starland District.
 
Although the exact dimension of this distinctive area varies according to who you ask, most people agree the roughly 35 blocks start at the base of the southern part of Forsyth Park and run until Victory Drive with Bull Street at the center. Although the area was a booming business center during the first half of the 20th century, the 1950s brought about a dramatic decline in locals and businesses. So when John Deaderick and Greg Jacobs graduated from SCAD in the 1990s, they dreamed up an artsy, lively neighborhood to replace the worn-down, crumbling, nameless expanse. They wanted a sense of community for the locals and a unique Savannah charm to lure visitors, and they've succeeded.
When you find yourself in the Starland District, an area populated with hip stores, awesome eats and a magnetic atmosphere, here are some things that you should definitely do!
Savannah African Art Museum
Not only do the buildings and homes within this district scream art, but the numerous galleries and studio spaces that call this area home are also, obviously, full of art. Foxy Loxy Cafe merges coffee with local artistry to create an inviting and relaxed vibe. In typical Starland fashion, this all-in-one cafe offers visitors a place to unwind with a warm latte or a glass of wine while mingling with local artists. Just a few blocks away in a traditional museum atmosphere, the Savannah African Art Museum showcases over 1,000 diverse artifacts with origins throughout West and Central Africa.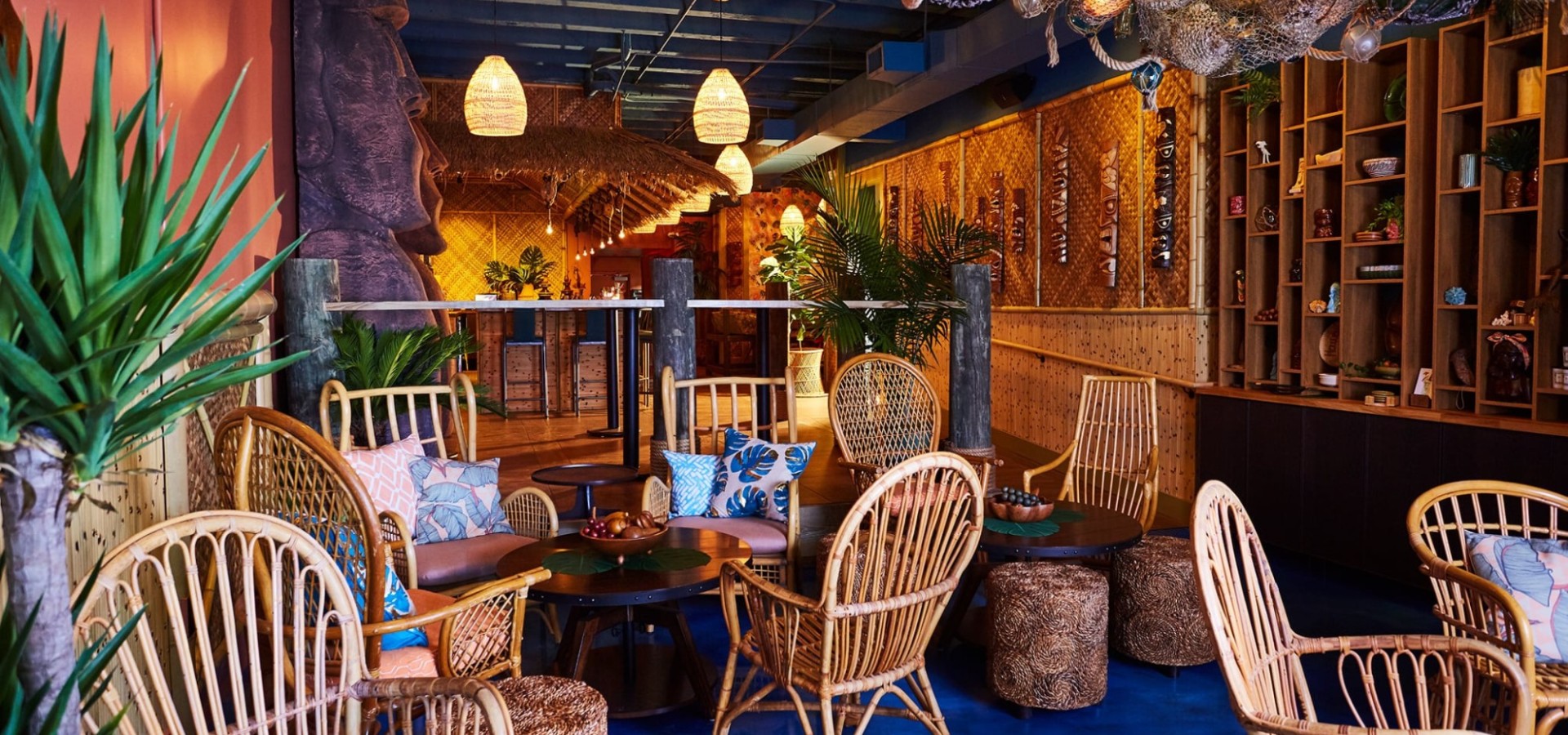 Toast with Memorable Cocktails
A tiki oasis awaits in Savannah's Starland District! Wet your whistle at Water Witch Tiki Bar where island cocktails are served in tropical glassware surrounded by a Hawaiian-influenced decor not found anywhere else in the city. Stop by White Whale Craft Ales to stock up on local favorites for your Starland District vacation rental. In the evenings, locals mingle at Starland Yard. This outdoor food truck haven offers a kid and dog-friendly atmosphere with lively entertainment on most nights.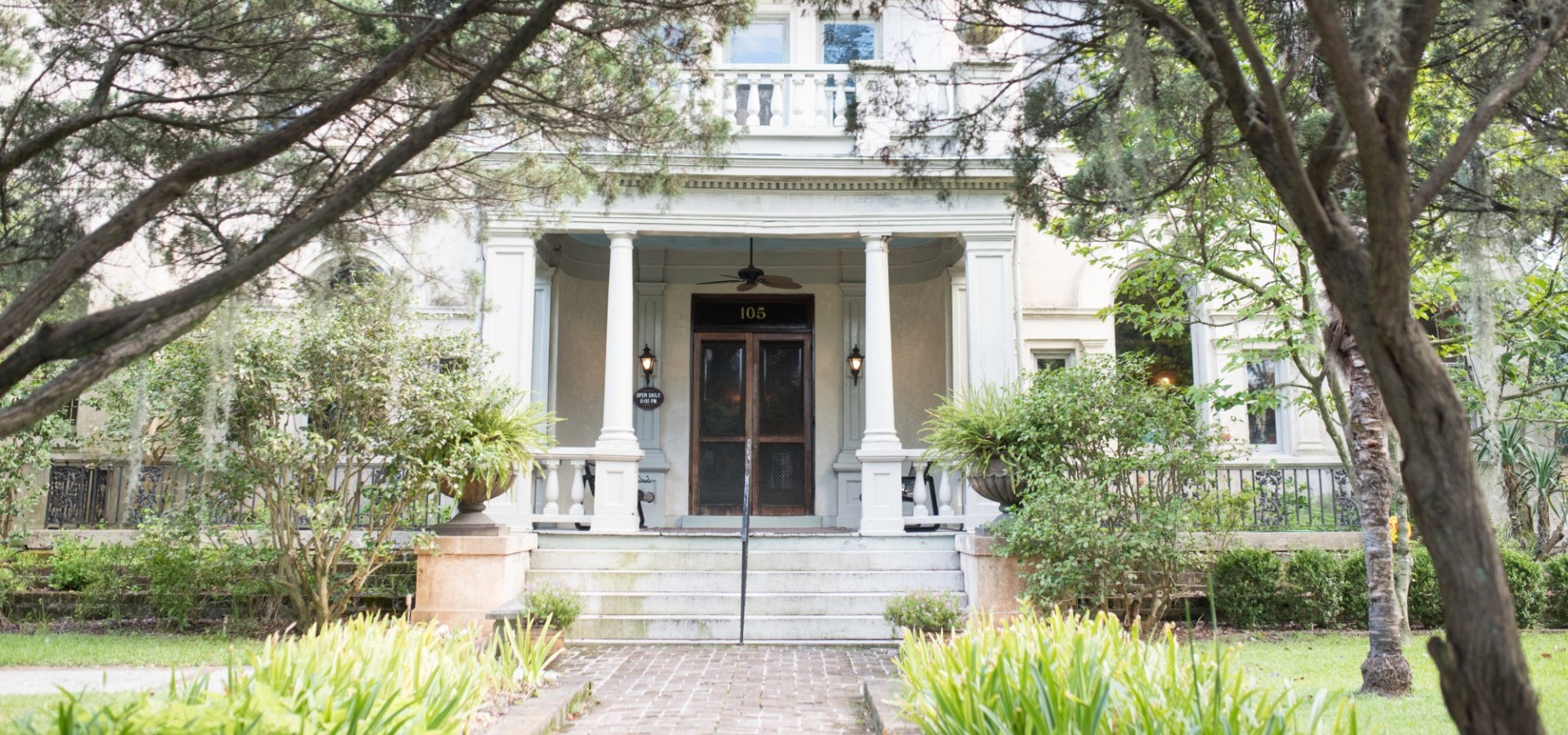 One of the major components of simple southern hospitality is good food, and the Starland District isn't lacking in that area. One of Starland's newest neighborhood eateries is Ardsley Station. This approachable American bistro highlights great cuisine, wine and craft cocktails. Visitors to the area shouldn't overlook Starland's fine dining experiences. Elizabeth on 37th and La Scala are great options for those looking for an out-of-this-world experience where the food is impeccably prepared and presented.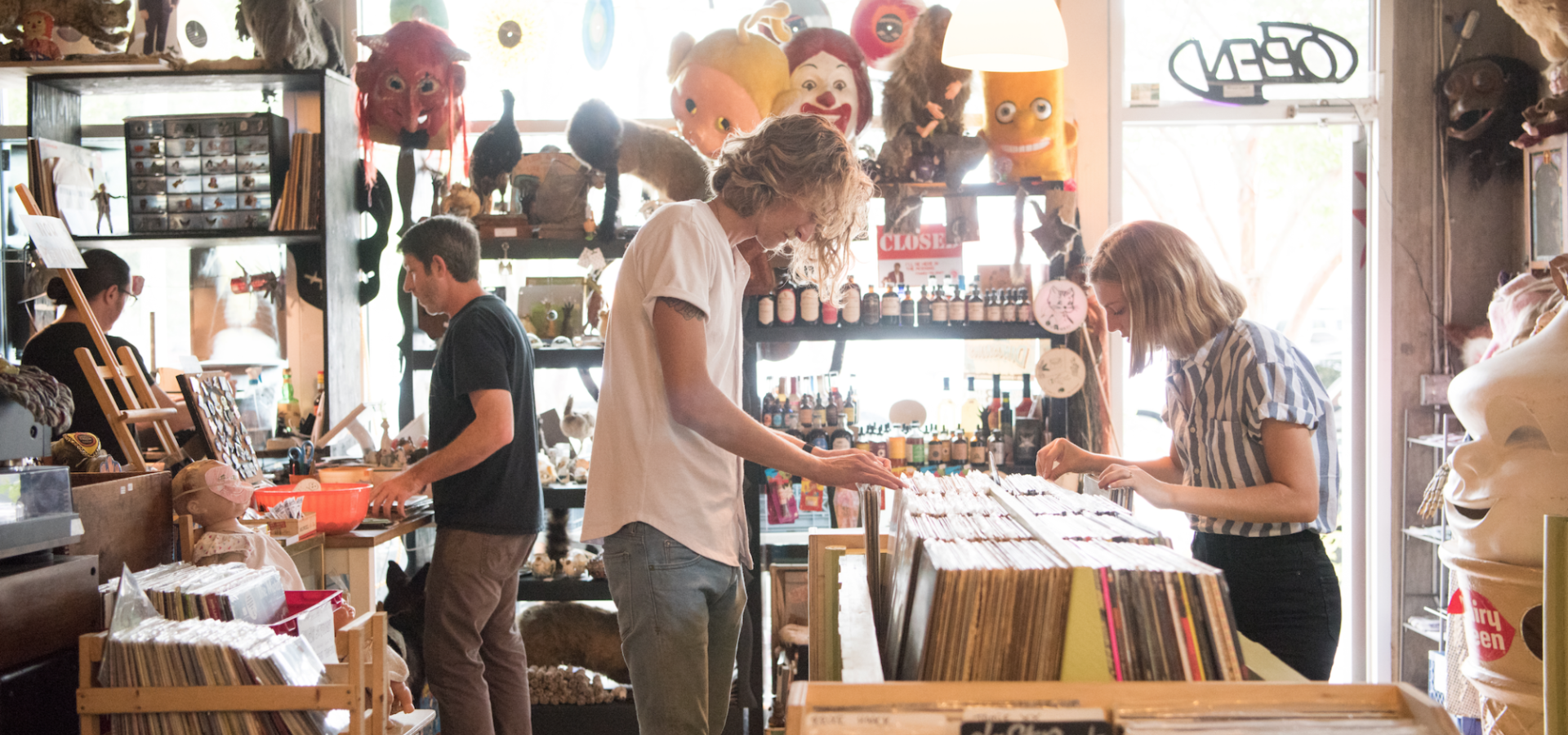 Graveface Records & Curiosities.
The list of stores in the Starland District is impressive, to say the least. This lengthy roster includes everything from art galleries to vintage clothing and even record stores. Some of our favorite stores include The Cottage Shop, Starlandia Art Supply and Graveface Records & Curiosities. Shopaholics could spend the entire day roaming and wandering from place to place!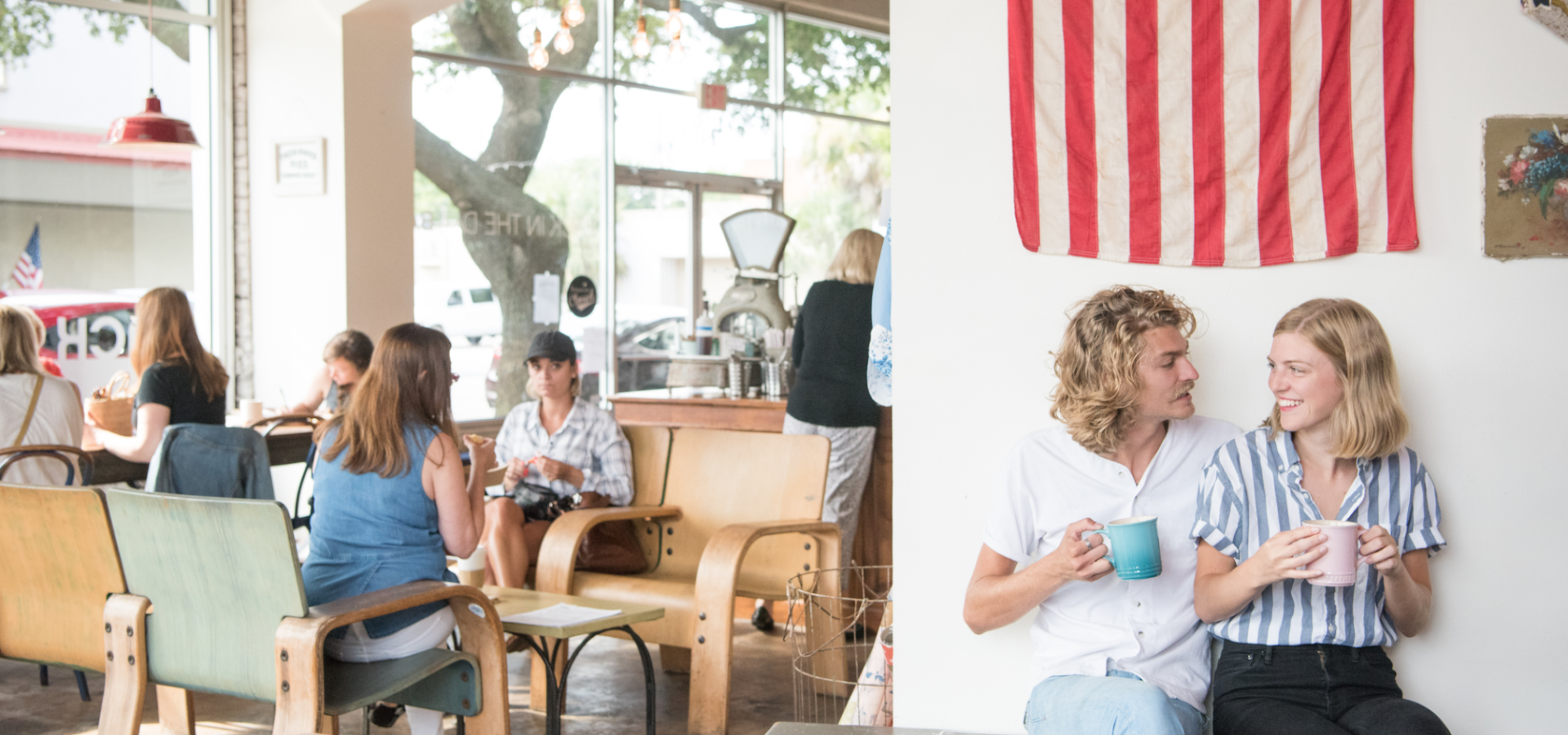 Savannah's Starland District is known for its diverse coffee shops and bakeries. These locally-owned businesses are great places to curl up and relax for the afternoon. Henny Penny Art Space and Cafe, Foxy Loxy's sister restaurant, is a playful coffee shop that also serves as a family-friendly art space. It must be noted that one cannot visit the Starland District and not stop by the Back in the Day Bakery. This Southern gem serves up time-honored recipes made by hand with the highest quality ingredients. Don't miss their signature vanilla cupcakes or delicious Biscones - a favorite among visiting celebrities. This crumbly cross between a scone and biscuit is actress Jennifer Garner's absolute favorite.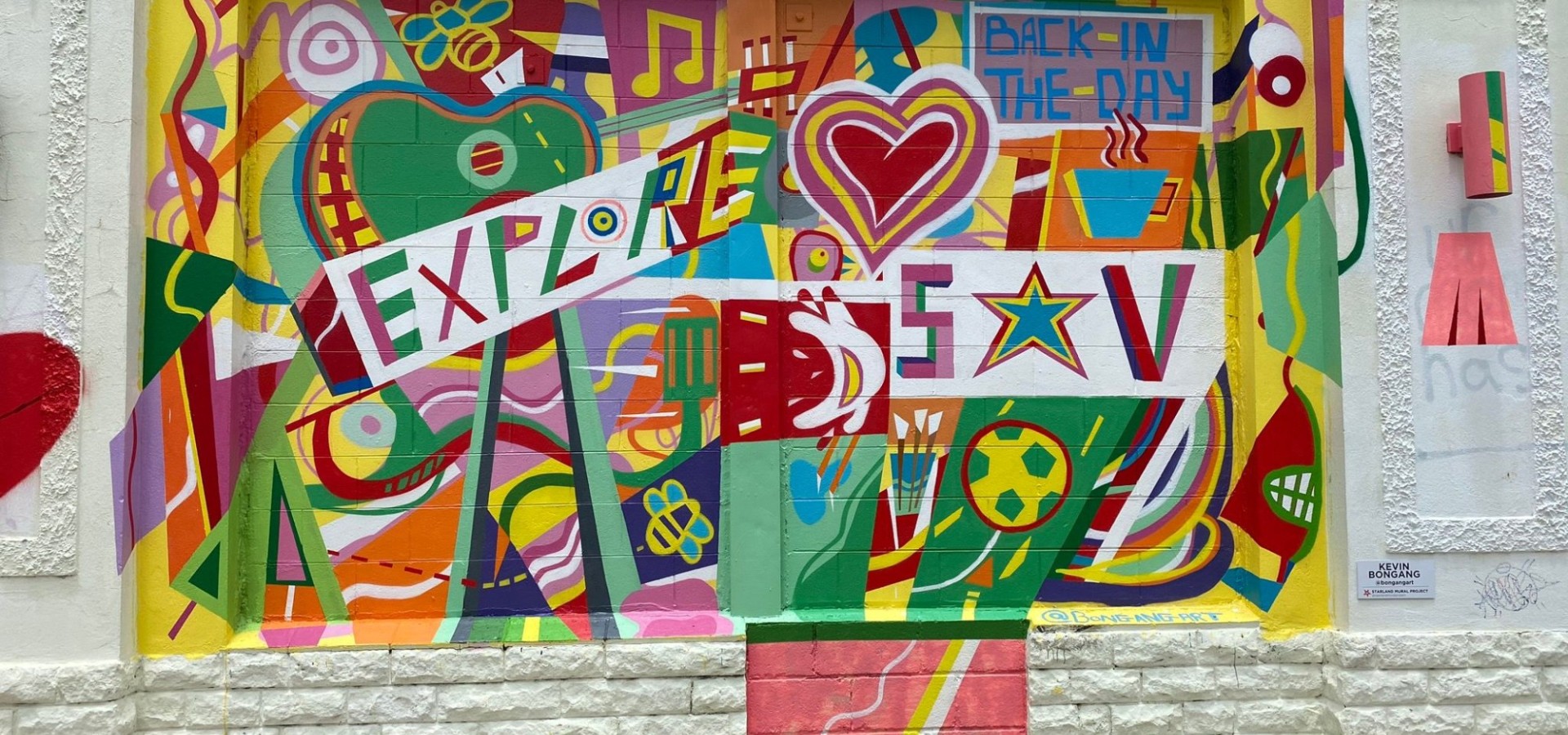 The Starland District is full of artistic vibrance. Mural by @bongang via Instagram.
The atmosphere of the Starland District is what attracts not only growing businesses and Savannahians to the area but also tourists from around the globe. The collection of buildings meld the Victorian with the modern and create a uniqueness that is 100% Starland. If the unique architecture of the homes doesn't stop you in your tracks, the beautiful murals sprinkled throughout the community are sure to! 
There are endless things to do in Savannah's Starland District. From exploring your artistic side to tasting your way through this vibrant community, you don't want to miss your chance to experience Starland on your next visit to Savannah!
---
Scenes from the Starland District