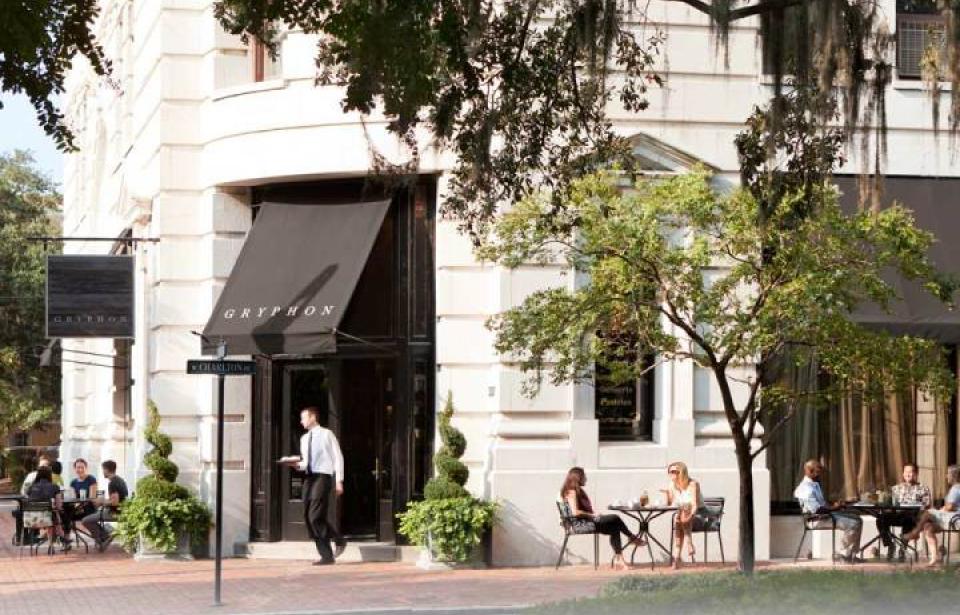 Restaurants / Coffee/Tea / Desserts
Info & Amenities
Gryphon Tea Room is the epitome of Southern hospitality, elegance, and charm. Located in historic Savannah, stop by and enjoy a traditional tea service.
Cuisine
American
Coffee/Tea
Deli/Sandwiches
Reviews
TripAdvisor® Reviews
TripAdvisor Traveler Rating
katiemorosky | May 12, 2023
"Unassuming and Quaint"
The students that work here are hard-working and do a great job. We came for afternoon tea and enjoyed everything. They were accommodating with food allergies as well. The preserved pharmacy is...
FoodiefmKY | May 10, 2023
"My favorite"
Listen to the history provided by the server. Order a pot of tea and afternoon tea. My favorite place during my Savannah visit.
Debbi D | Apr 20, 2023
"Mother daughter tea"
What a lovely tea service. My daughter and I showed up about 1 and were told it was a 45 minute wait. luckily there are some great spots to look around while you are waiting. First we walked through...