Kennedy Pharmacy
Scroll to view more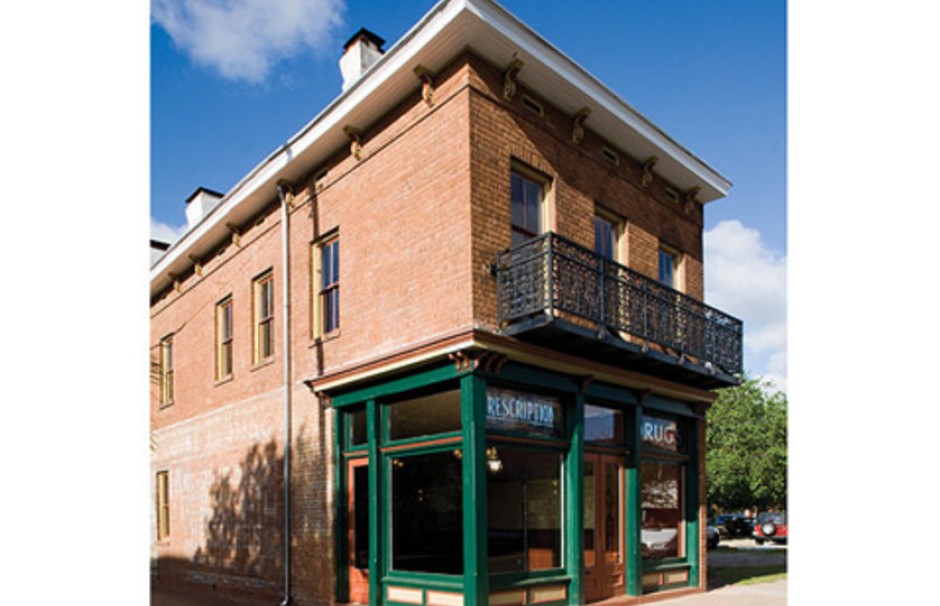 Info & Amenities
The Davenport House Museum offers two venues for weddings, receptions, meetings and other special occasions. There is the Museum's lush courtyard garden and the adjacent Kennedy Pharmacy, which is a restored late nineteenth century building.
Originally created by the Trustees Garden Club as a bicentennial project and revamped in 1998 by renowned English landscape architect Penelope Hobhouse, the Davenport House garden today is a place of beauty and peaceful solitude in the heart of Savannah's Landmark Historic District.
Features
Number of people total for weddings: 80
Distinguished as a National Historic Landmark
Licensed officiants and are available with 24 hours' notice
Retired judge is also available to officiate at wedding ceremonies and vow renewals (with prior notice)
Reasonably priced venue for an exclusive, private wedding in a manicured urban garden just off one of Savannah's loveliest squares
The Kennedy Pharmacy is a 900 square foot room across the lane from the Davenport House. It can accommodate wedding ceremonies, small receptions, waiting/changing area, and rain location either in conjunction with a Davenport House garden wedding or independently.
As Mentioned In
Looking for souvenirs in Savannah? There are an abundance of options! If you're searching for a…

Hey, fellow Savannahians! We've got a question for you. When was the last time you decided to treat…

If you're visiting Savannah for the first time, the amount of things to do can be quite…

Savannah's admiration and value are evident through the city's respect for its past and…