5 Things Not to Miss in Savannah's City Market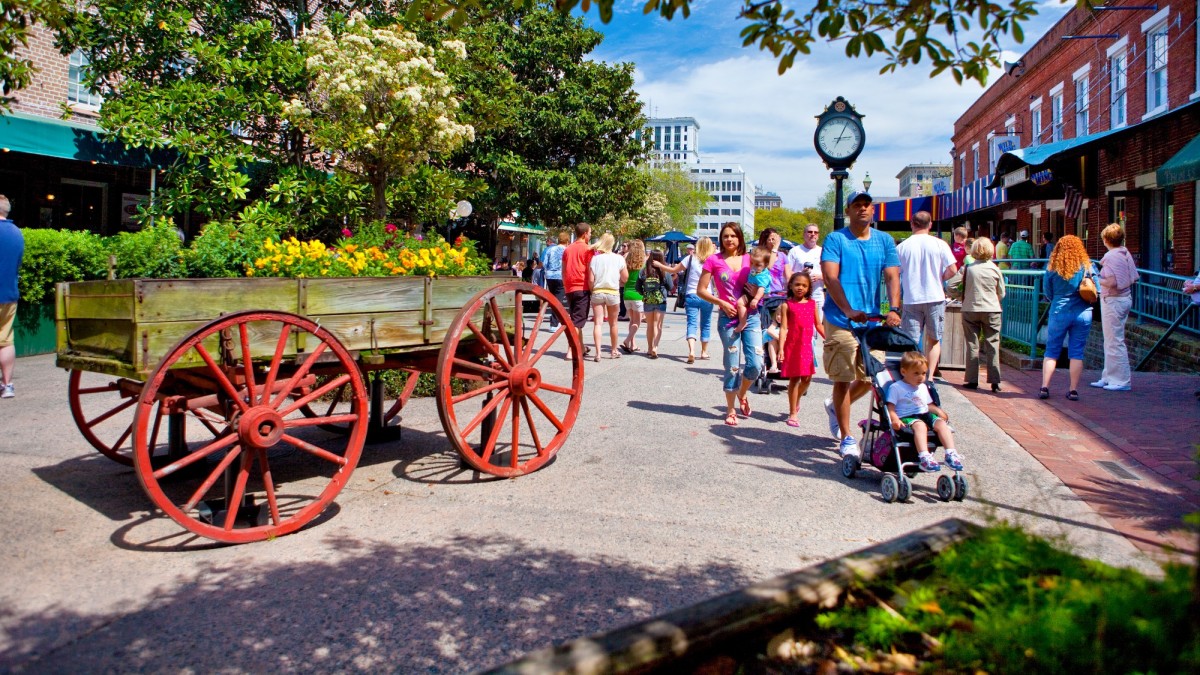 In the 1700s, City Market was Savannah's central marketplace for people to trade, shop for groceries and mingle with other community members. Throughout the years, City Market has withstood incredible tragedies, including two fires, the Civil War and Savannah's great hurricane of 1860. But as the city's population grew and commerce began to spread out, the once-bustling market ultimately became a ghost town.
In 1954, the city government approved the demolition of the Old City Market, and a multi-deck parking garage was built on top Ellis Square. Many locals were disappointed in the city's decision to destroy the structure and decided to take action, kindling Savannah's preservation movement. A new City Market district was eventually built with the decaying remains of the Old City Market, and the parking garage on Ellis Square was demolished in 2006 and moved underground so that the public space could be restored and transformed into the social hub that it is now.
Today, life, charm and quirk are restored in City Market, and the lively marketplace is now one of Savannah's most popular spots for restaurants, art galleries, shopping and entertainment. Here are the five things that you need to do while visiting Savannah's City Market.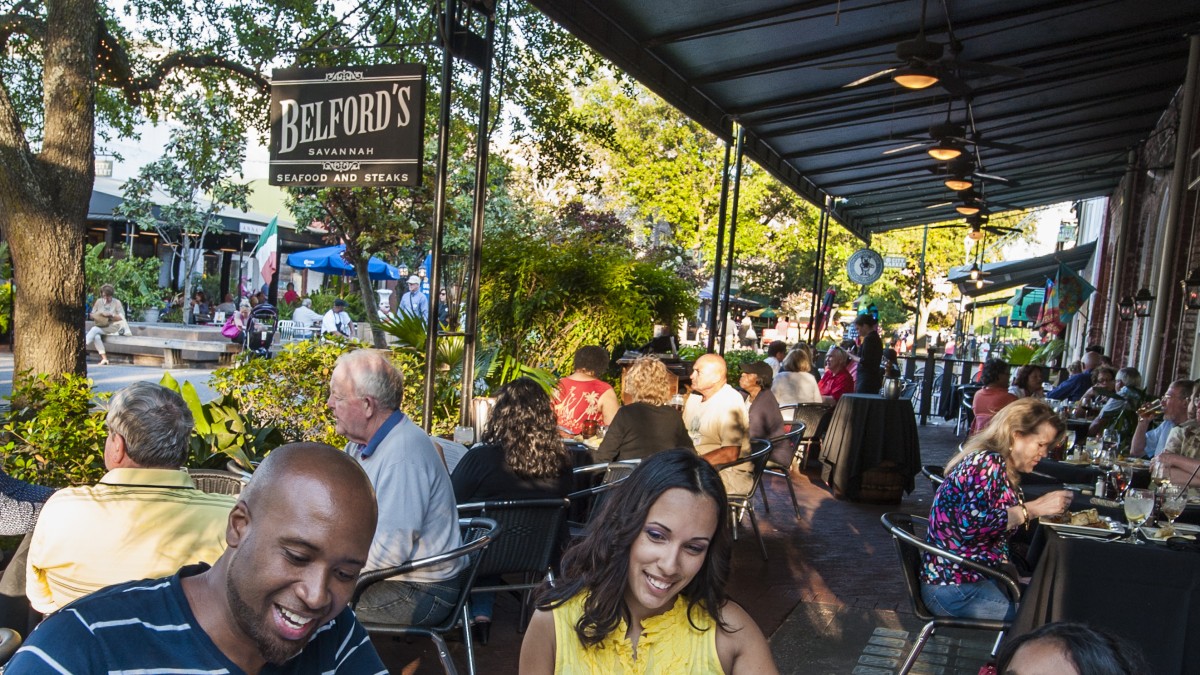 Have a meal to remember
From fine dining to casual bites, City Market has restaurants fit for any palate. Stroll into an award-winning steak-and-seafood house, grab a traditional British pie or enjoy al fresco dining next to a musical stage. Whether you're on a quest to satisfy your sweet tooth or simply grab a slice of pizza, City Market has plenty of dining options that attract both locals and visitors alike.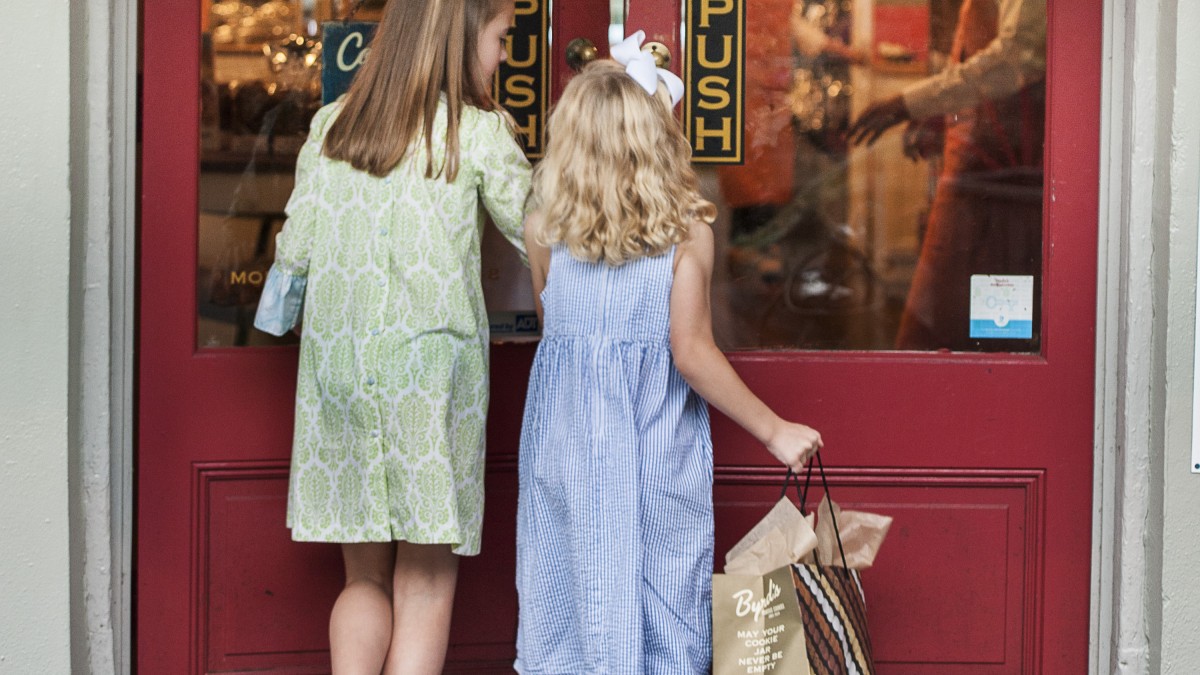 Great gift ideas
Get ready, shoppers! In the bustling market, you can pick up great gifts including fine art, accessories, hand-crafted jewelry, Savannah candy and other Georgia treats (including some for your pups!). City Market was originally built to be Savannah's prime marketplace, so it's no surprise that it serves as a shopping destination today.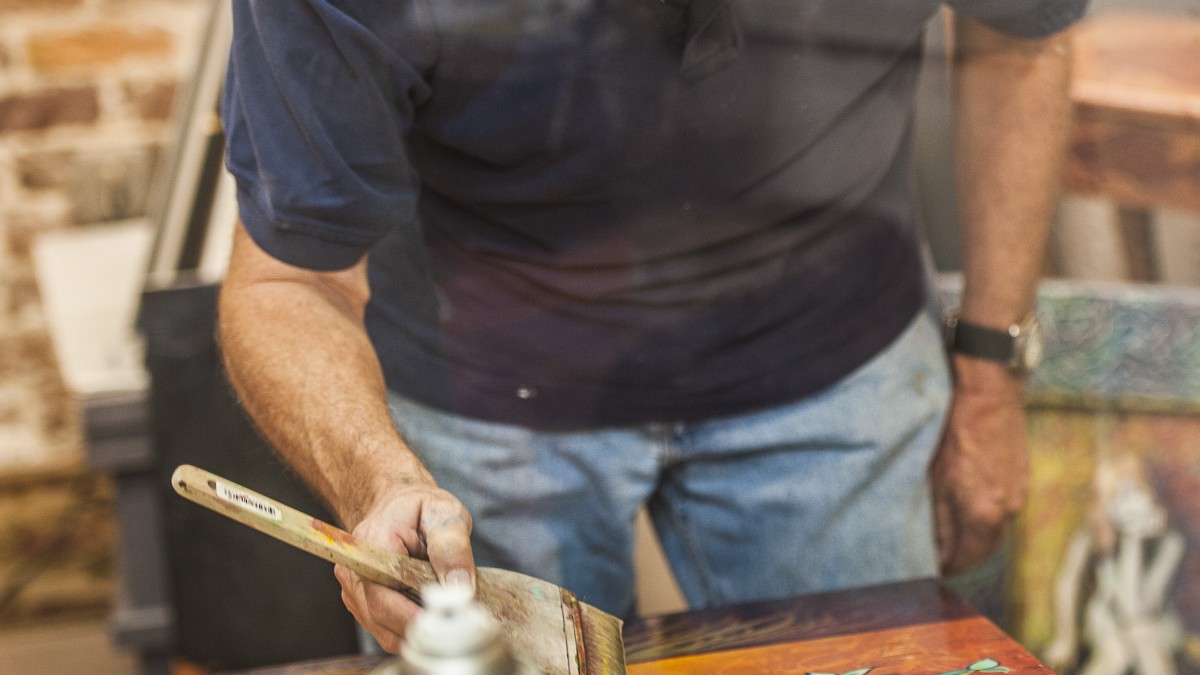 Incredible artwork
Throughout City Market, there are five street-level galleries, as well as an upstairs Art Center where you can meet artists and watch as they create works in their studios. Click here to learn more about City Market's art scene.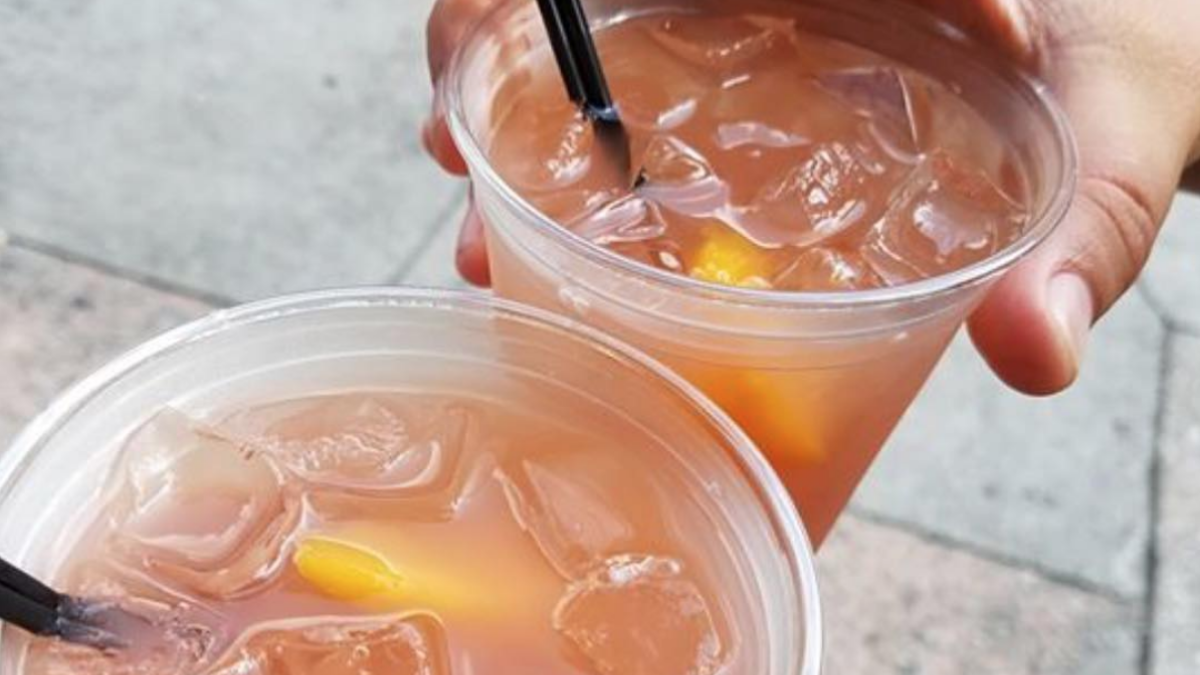 Sip a to-go drink
In Savannah's Historic District, you can take your cocktail to-go! From frozen daiquiri bars to dives with ice cold beer, City Market is packed with plenty of places to grab a refreshing beverage to take along on your Savannah adventure. Better yet, take your adult beverage to the City Market's lively courtyard on weekend evenings where you'll frequently hear live music!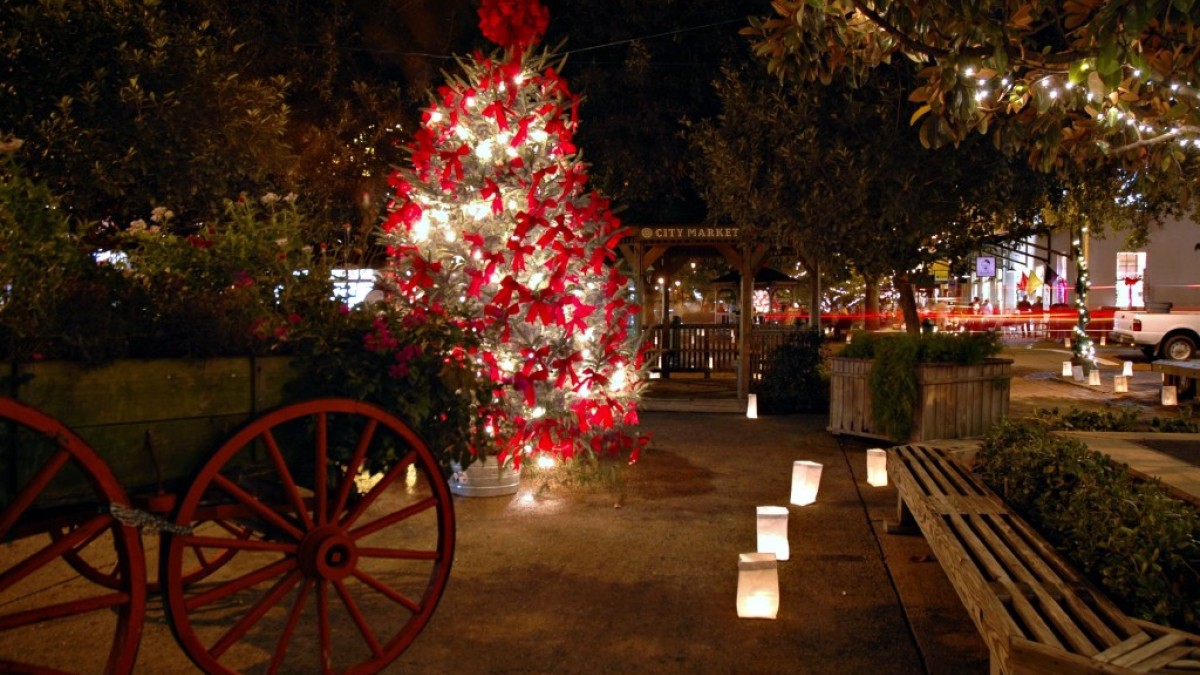 Celebrate the holidays
City Market is one of the top places for a year round celebration of food, music and holiday cheer in Savannah. Ring in the New Year with dinner at one of our many restaurants, enjoy a lively celebration during St. Patrick's Day with live music and experience the enchantment of the holiday season with Father Christmas himself! City Market is your year-round destination for festivities! Click here for a full list of City Market's celebrations.