---
List
These Savannah Spots Have the Most Festive Holiday Decor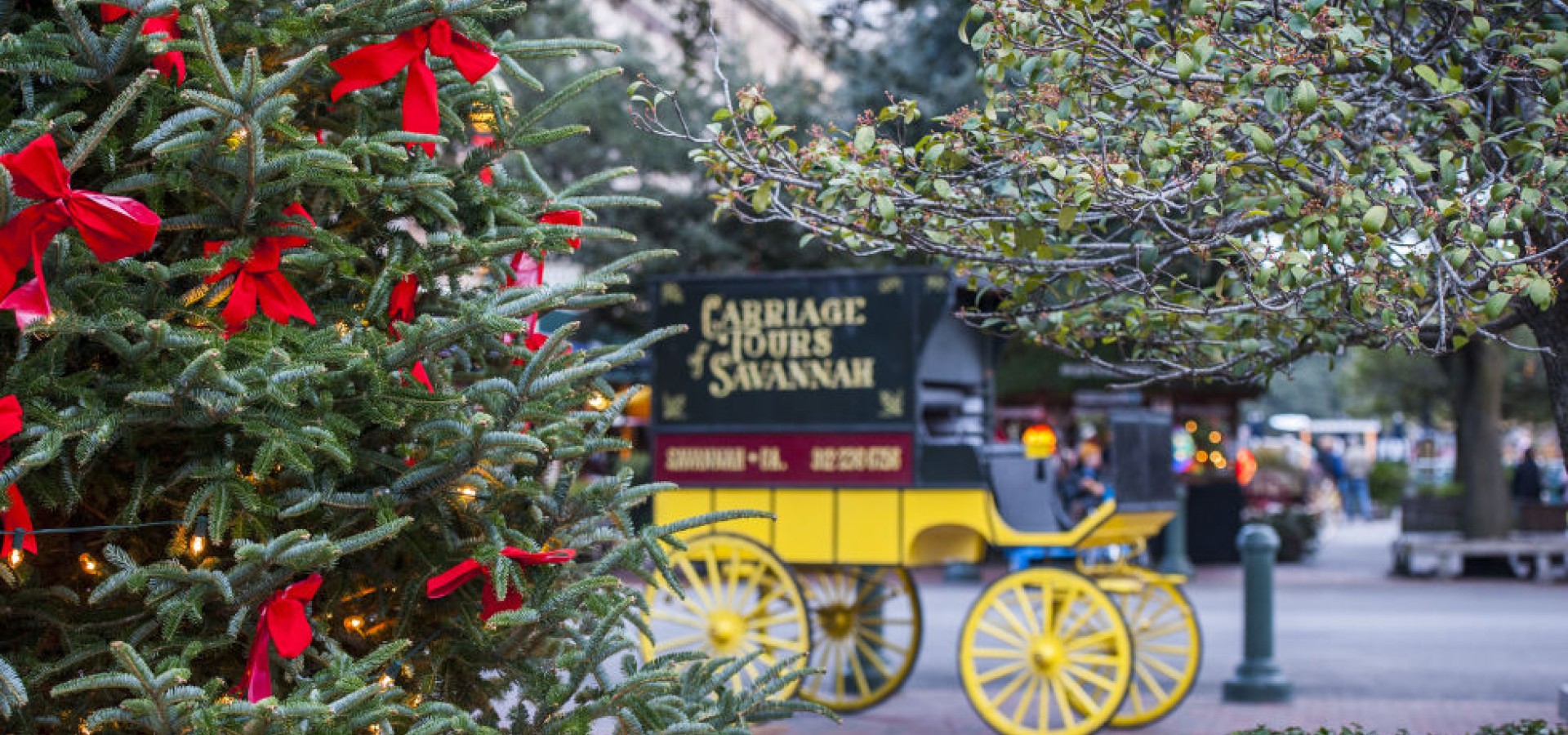 There's something magical about Savannah during the holiday season! Dazzling lights, festive décor and Christmas cheer fill the city from top to bottom. If you can't get enough of Christmas-themed décor, events and spirit, you've got to check out these jolly Savannah spots.
City Market
Savannah's spirit becomes even more exquisite during the holiday season, and City Market is no exception. Stroll beneath holiday lights during the City Market Holiday Open House, taste sweet treats in City Market shops and find the perfect gifts for your loved ones, all while being serenaded by Christmas carolers. 
There are several events to look forward to during City Market's holiday season such as the City Market Courtyard Music Series. Join local musicians each weekend as they play a few of your favorite tunes. Children will have the chance to get Grinched (a tradition of Grinch-inspired hair and makeup!) as well as meet and take a pictures with Father Christmas in a carriage during the Christmas Whoville Jubilation. It's a day of fun the whole family can truly enjoy. 
The Forsyth Park fountain
The Forsyth Park fountain is certainly beautiful year-round, but it's even more dazzling at Christmastime. Festive wreaths, bright bows and garland frame the already picturesque fountain. During the holiday season, the Forsyth Park fountain often becomes the location for family Christmas cards and engagement photos. It's a Christmas lover's dream come true!
Broughton Street
At Christmastime, the shops, boutiques and restaurants along Broughton Street decorate inside and out. Bright, sparkling lights are streamed from building to building all along Broughton Street creating a picture-perfect backdrop for holiday shoppers.
The Holiday Tree Lighting is where everyone gathers to see the traditional tree officially lit, kicking off the festive season. You'll be Rockin' Around the Christmas Tree as you join in every Saturday during the Holly Days season for a mix of dance, singing, storytelling and live music around the tree.
Throughout the whimsical holiday event, many of the unique and eclectic shops and restaurants along Broughton Street during Eat. Shop. Be Merry. will offer extended hours of operation and holiday shopping incentives. It's surely the most wonderful time of the year on Broughton Street!
Plant Riverside District
Weekly holiday-themed events are in store during the Savannah Christmas Market at Plant Riverside District. The city's thrilling entertainment district transforms iconic River Street each year into a joyous winter wonderland with holiday decor, vendor booths and several exciting events. 
Eastern Wharf
Retreat to Savannah's waterfront community this season. This mesmerizing oasis is the perfect spot to celebrate the holidays. Make your way to the second floor of the Thompson Savannah during the Miracle at Eastern Wharf, a festive pop-up bar featuring holiday-themed decor, cocktails and decadent bites. 
Old Town Trolley
Hop aboard one of the city's most beloved trolleys during the Holiday Festive Sights tour with Old Town Trolley Tours of Savannah. Take a personalized tour of the Davenport House and experience an 1820s holiday in this gorgeous 19th century home. Twinkling lights, holiday treats and a beautifully decorated tree will be the perfect end to a joyous night.
Perry Lane
Toast to the season at Perry Lane's cocktail bar The Wayward for the Wayward Christmas Bar. Join this festive occasion as you gaze upon whimsical holiday decor, indulge in a delicious seasonal inspired cocktail menu and a range of fun activities throughout the month of December.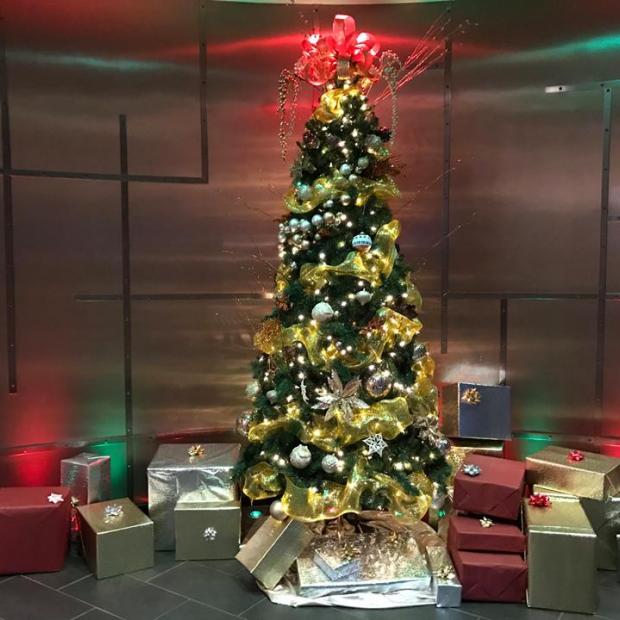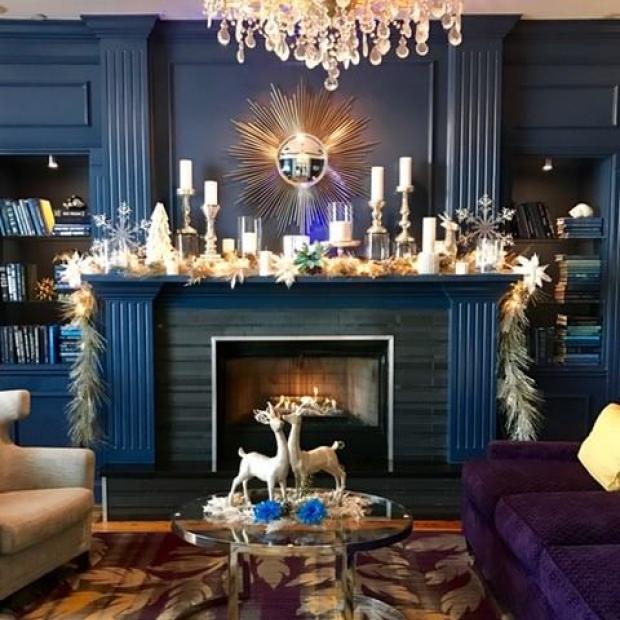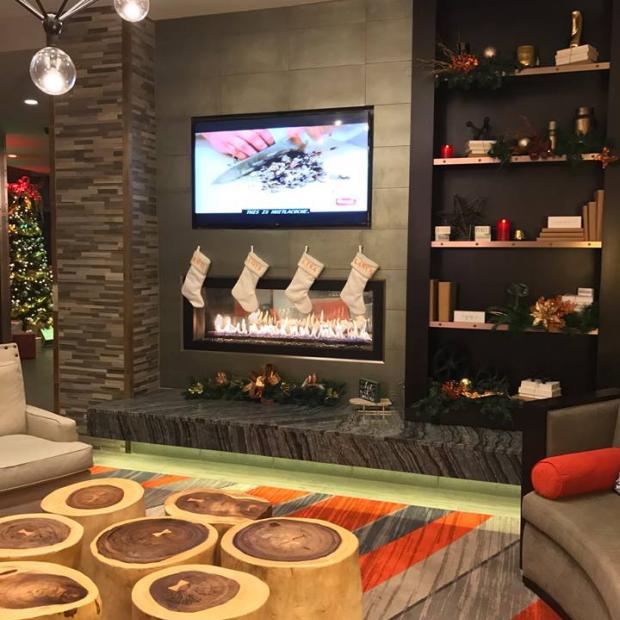 The DoubleTree by Hilton Savannah Historic District and Homewood Suites by Hilton Savannah Historic District/Riverfront
Surround yourself in the Christmas spirit by staying somewhere festive AND central to all the city's holiday happenings! The DoubleTree by Hilton Savannah Historic District and Homewood Suites by Hilton Savannah Historic District/Riverfront are two hotel properties that go all out for the holiday season. Each property decks their halls with shiny ornaments, elaborate Christmas trees and sparkling lights. You'll feel warm, cozy and full of Christmas cheer the moment you step inside these festive properties.  
The DoubleTree by Hilton Savannah Historic District and Homewood Suites by Hilton Savannah Historic District/Riverfront are both within walking distance to Savannah's most Christmas-y spots, making them convenient choices for holiday shoppers, Christmas lovers and families with small children. With hot breakfasts, spacious rooms and free Wi-Fi, these properties provide the perfect oasis for you to rest, relax and recharge for more of Savannah's Christmastime activities. 
Don't miss out on Savannah's joyous holiday season!