Unique Savannah Venues that Can Accommodate Groups
By Carrie Rodgers
When hosting a meeting in Savannah, local wisdom says to think outside the boardroom. With southern ambiance, awe-inspiring natural beauty and historic character to spare, planners should have no trouble finding a venue as unforgettable as the city itself. Here are just a few to add to your list.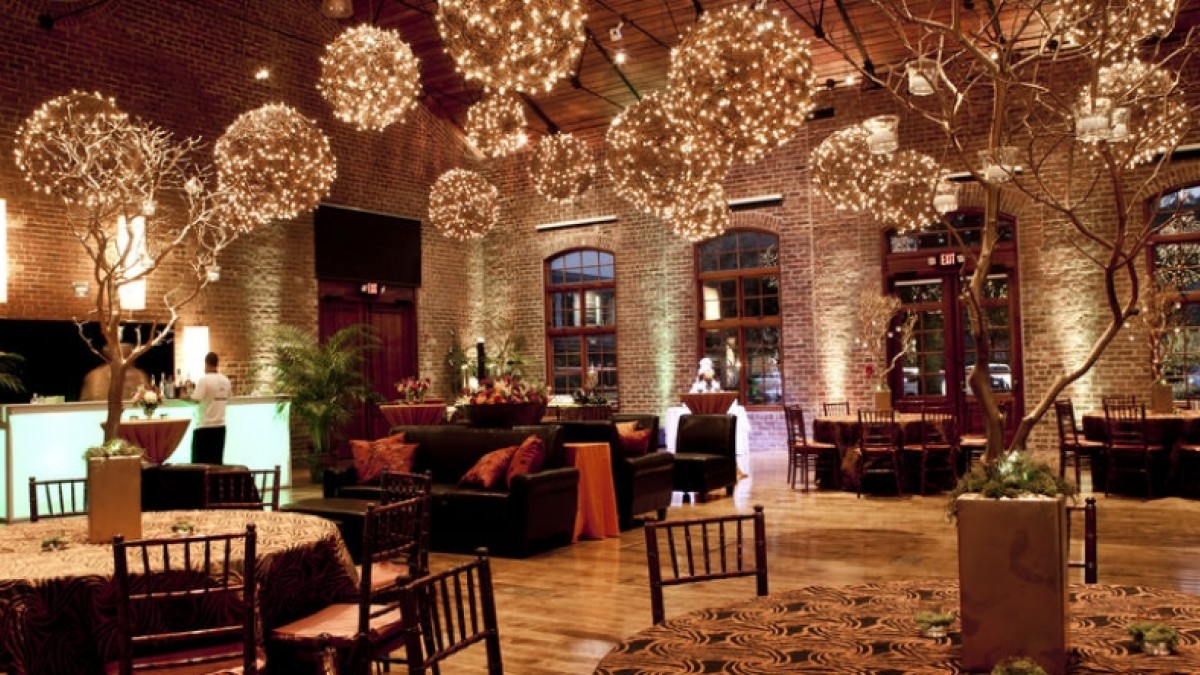 Charles H. Morris Center at Trustees' Garden
Perched on a bluff overlooking the Savannah River, Trustees' Garden has always been fertile ground for inspired ideas. In Savannah's earliest days, settlers used this land as an experimental garden for peaches, rice, mulberry trees and more. Today the grounds include a stately, 3,600-square-foot multi-use event space that's equipped with a stage, lighting and state-of-the-art sound.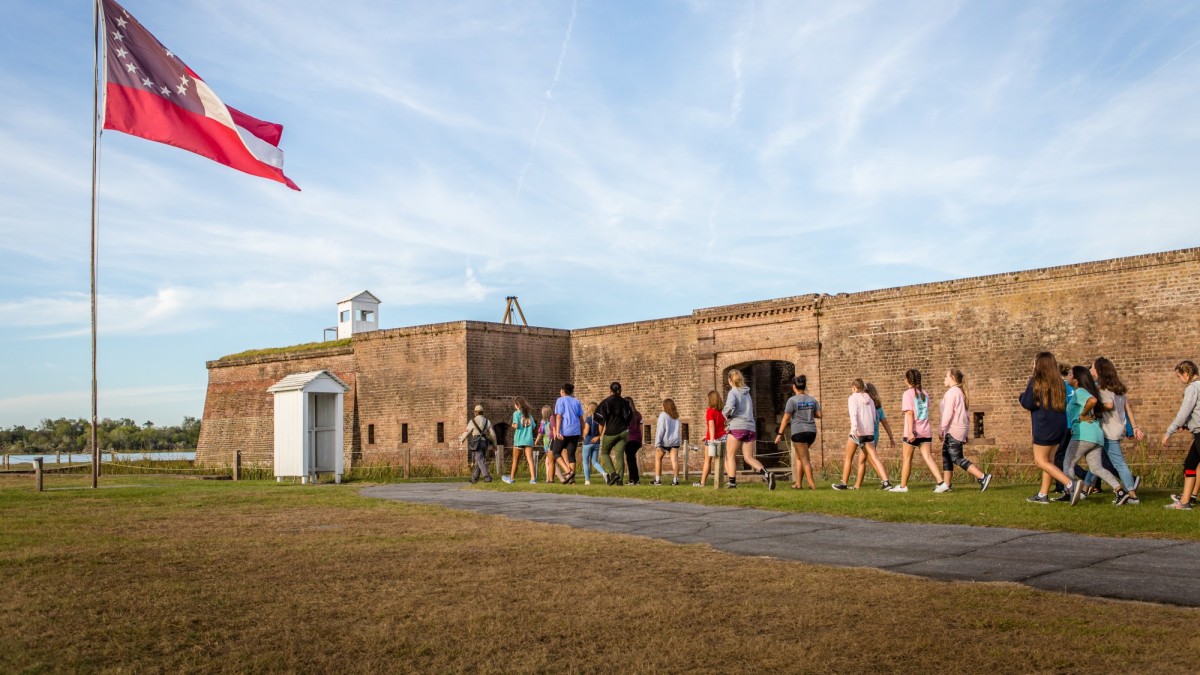 Old Fort Jackson
A field trip and event space all in one, Old Fort Jackson invites attendees to take a stroll through history. This 200-year-old fort (the oldest of its kind in Georgia) can accommodate groups of all sizes, and guests will love exploring the ramparts, cannons, tunnels and sweeping Savannah River views. Old Fort Jackson is operated by the Coastal Heritage Society, which runs a variety of venues around Savannah.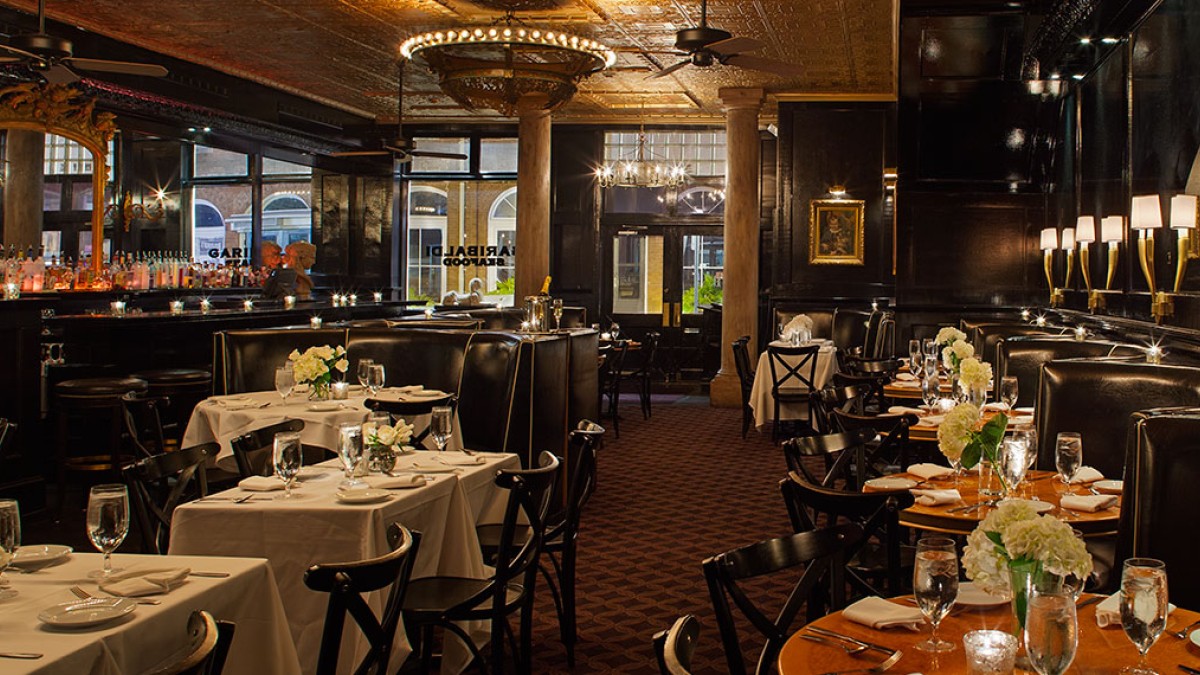 Garibaldi Cafe
If a formal meeting over dinner is right for your group, consider this Italian fine-dine institution that'll make you feel like royalty. Tucked away above the restaurant's main dining area, a jewel-box banquet room reveals a separate bar, glitzy chandeliers and floor-to-ceiling windows overlooking lively Congress Street. Garibaldi is also a popular venue for weddings, so the space is completely AV-equipped.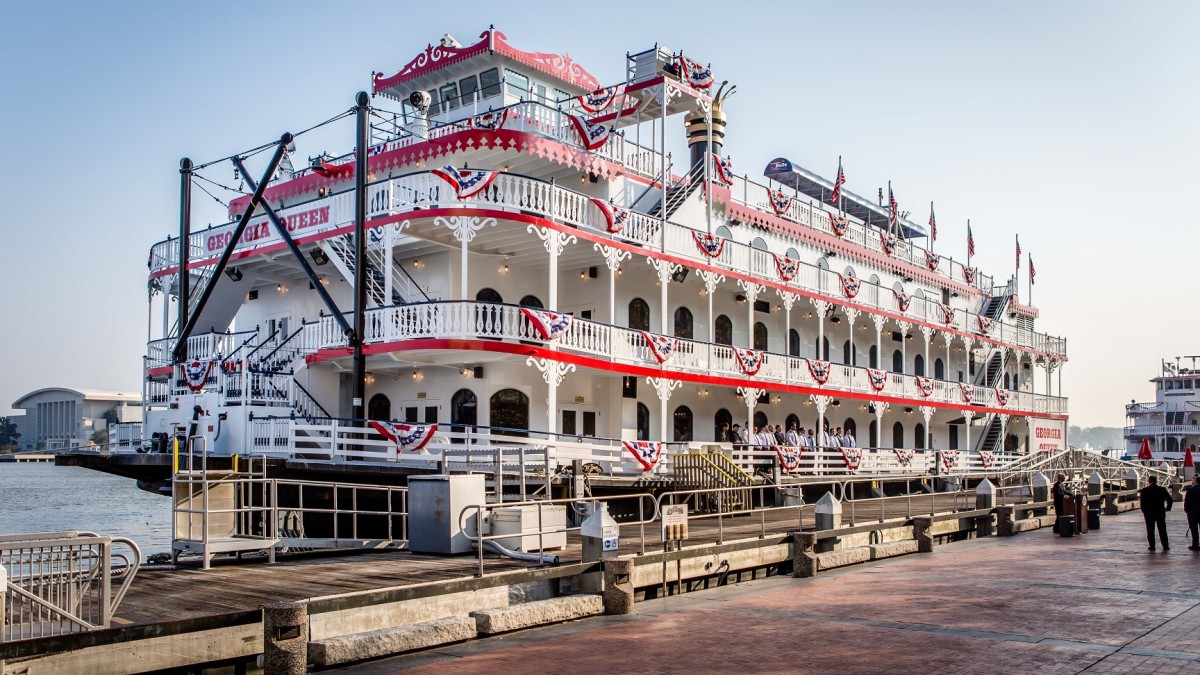 Savannah Riverboat Cruise
For an event they'll never forget, consider rolling down the river on a Savannah Riverboat. These classic paddle-wheel vessels offer full-service lunches or dinners, a full bar and all the tech to ensure your meeting is smooth sailing. When attendees want to take a breather on the deck, they'll be treated to inspiring views of historic River Street, salt marshes and Civil War forts.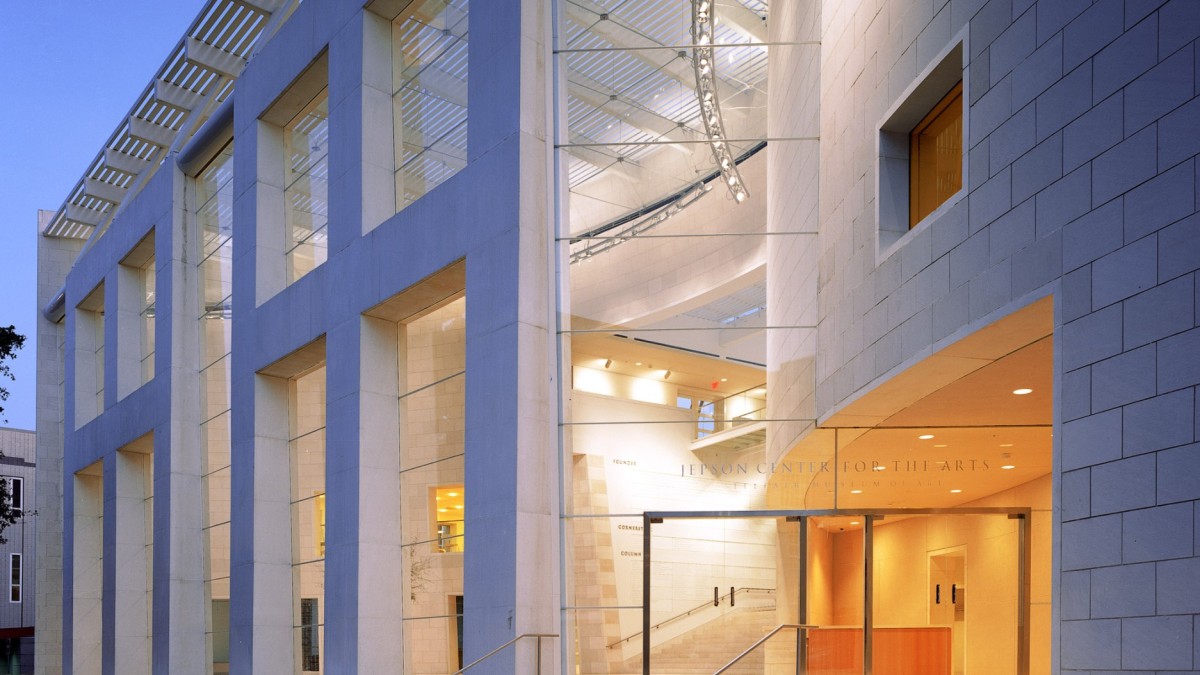 Telfair Museums
Three meeting-friendly museums make up the Telfair family, each with its own unique charms. The Telfair Academy is the South's oldest public art museum, and its soaring rotunda is a go-to for artful events. Just across Telfair Square, the sleek, modern Jepson Center for the Arts features a 200-seat auditorium, three-story atrium with grand staircase and outdoor terraces. A few blocks east, the Owens-Thomas House is a good choice for smaller groups. Once the residence of a prominent Savannah family, this English Regency mansion has an elegant parterre garden that can be reserved for gatherings of up to 100 guests.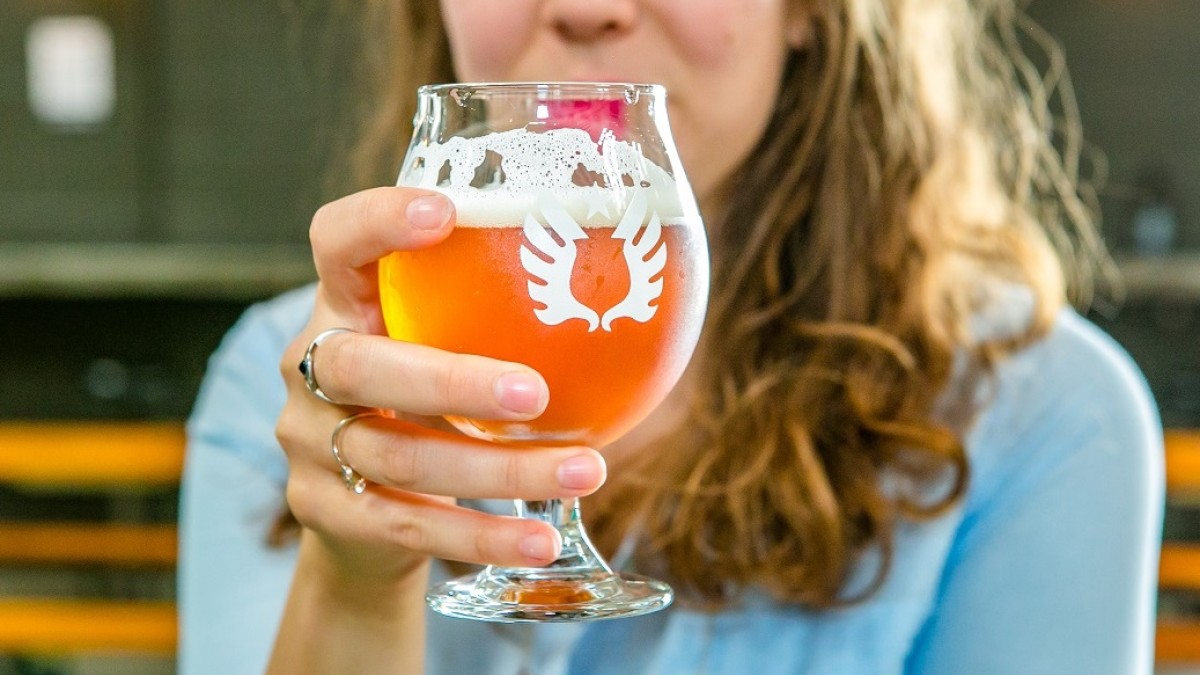 Service Brewing
The craft beer craze has officially hit Savannah, and you can give your attendees a taste of it. For a casual meeting or outing, take over the tasting room of this veteran-owned brewery and treat your attendees to a sampling of military-themed craft beers. For a post-meeting nightcap, raucous River Street is just a short walk away.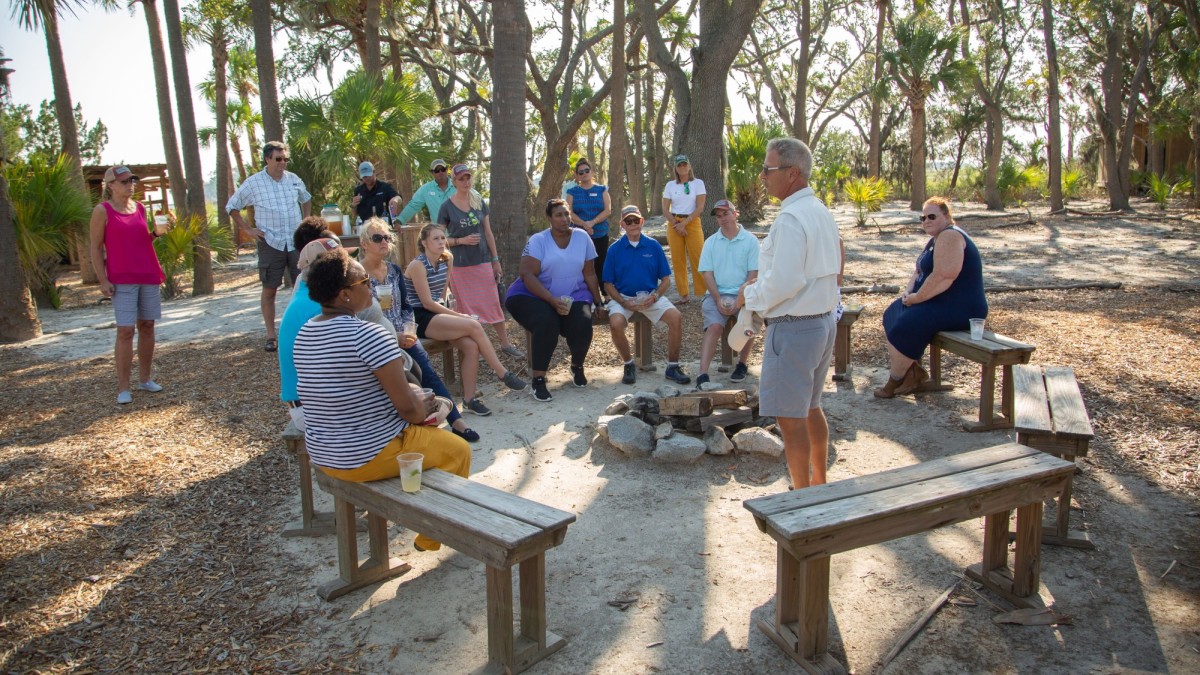 Outside Savannah
Whether you're hosting a corporate outing or special occasion, the totally customizable experiences offered by Outside Savannah are sure to please your whole crowd. The organization's largest private island, Page Island, can accomodate up to 300 guests. The secluded sanctuary is accessibly only by boat. Guests are chartered to the island directly from River Street and can then participate in a variety of activities from kayaking to team building ropes courses to a catered cocktail reception under the stars. Whatever kind of experience your group is looking for, Outside Savannah can deliver the gathering of your dreams.