---
Savannah's Historic Gardens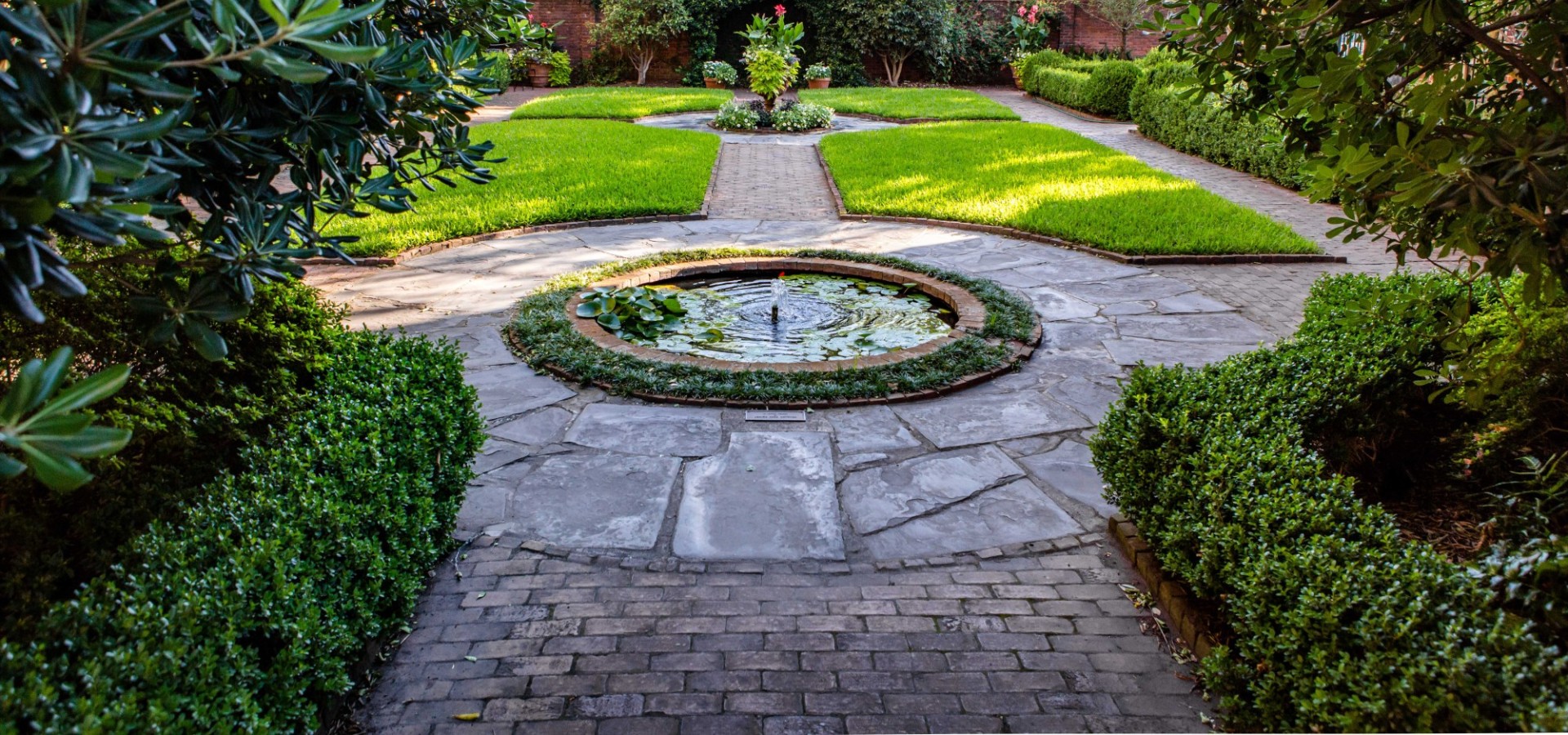 Savannah's history can be seen front and center with its beautiful and intricate architecture, but beyond the brick and mortar are beautifully-preserved landscapes, carefully trimmed shrubs, tranquil fountains and formal gardens.  These historic gardens were pivotal for cultivation, socialization and pure enjoyment. 
View these elegant gardens for yourself to see what makes them a special part of our city's history.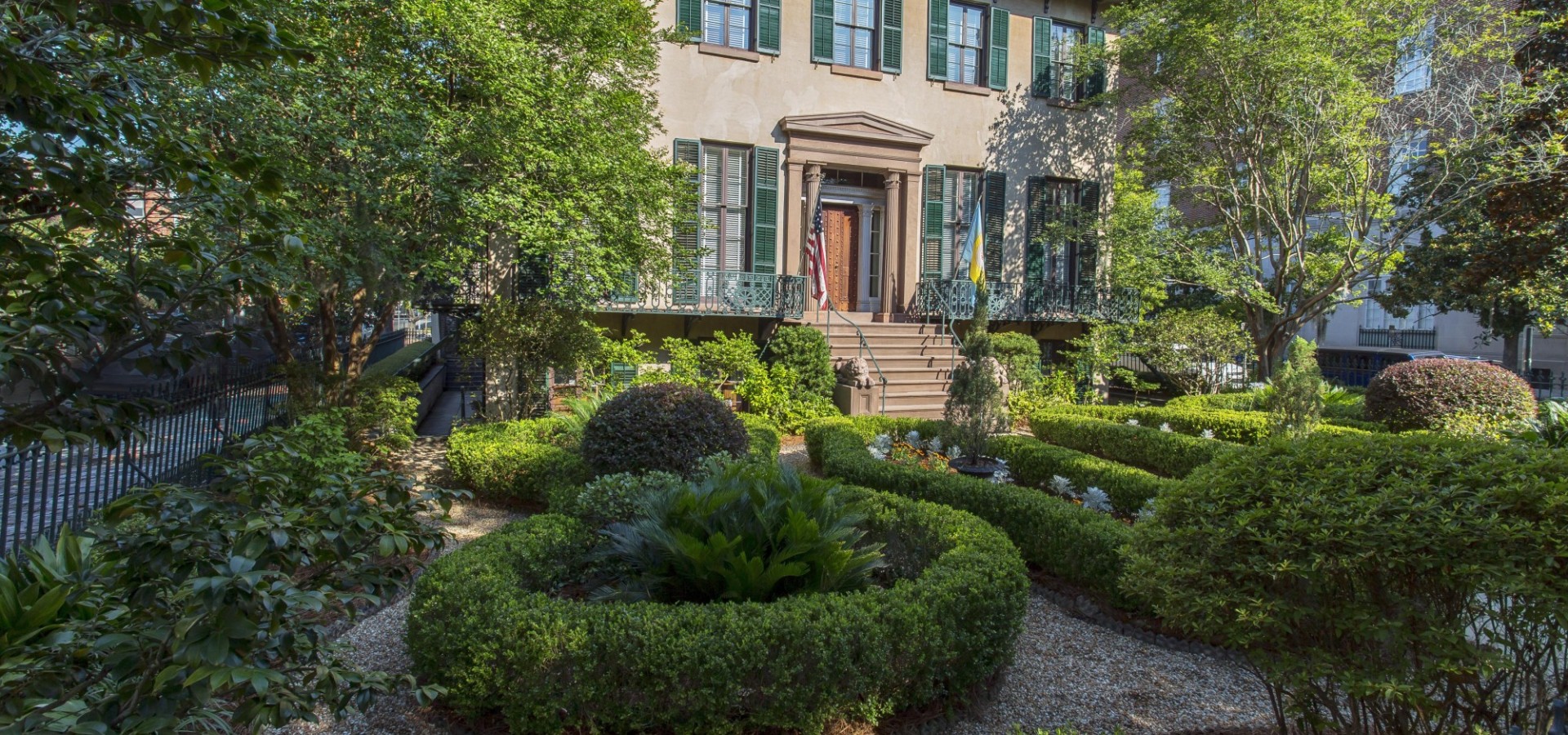 Located across from Lafayette Square is the Andrew Low House Museum, built by Scottish immigrant and businessman Andrew Low, for his wife Mary Cowper Stiles Low and their six children. The Low House is one of three 19th century homes in Savannah with its original garden.  The intricate hourglass format was designed by New York architect John Norris, a sought-after builder. He is known for several Savannah designs including the Green-Meldrim House and the Mercer Williams House. Stroll through this beautiful oasis and view the amazing flagstone walkway that leads to the home entrance. The original garden was once filled with tea olive and camellias. It has since become an ideal gathering spot for visitors. A brick wall separates the home and the original Girl Scout Headquarters founded by Andrew Low's daughter-in-law, Juliette Gordon Low.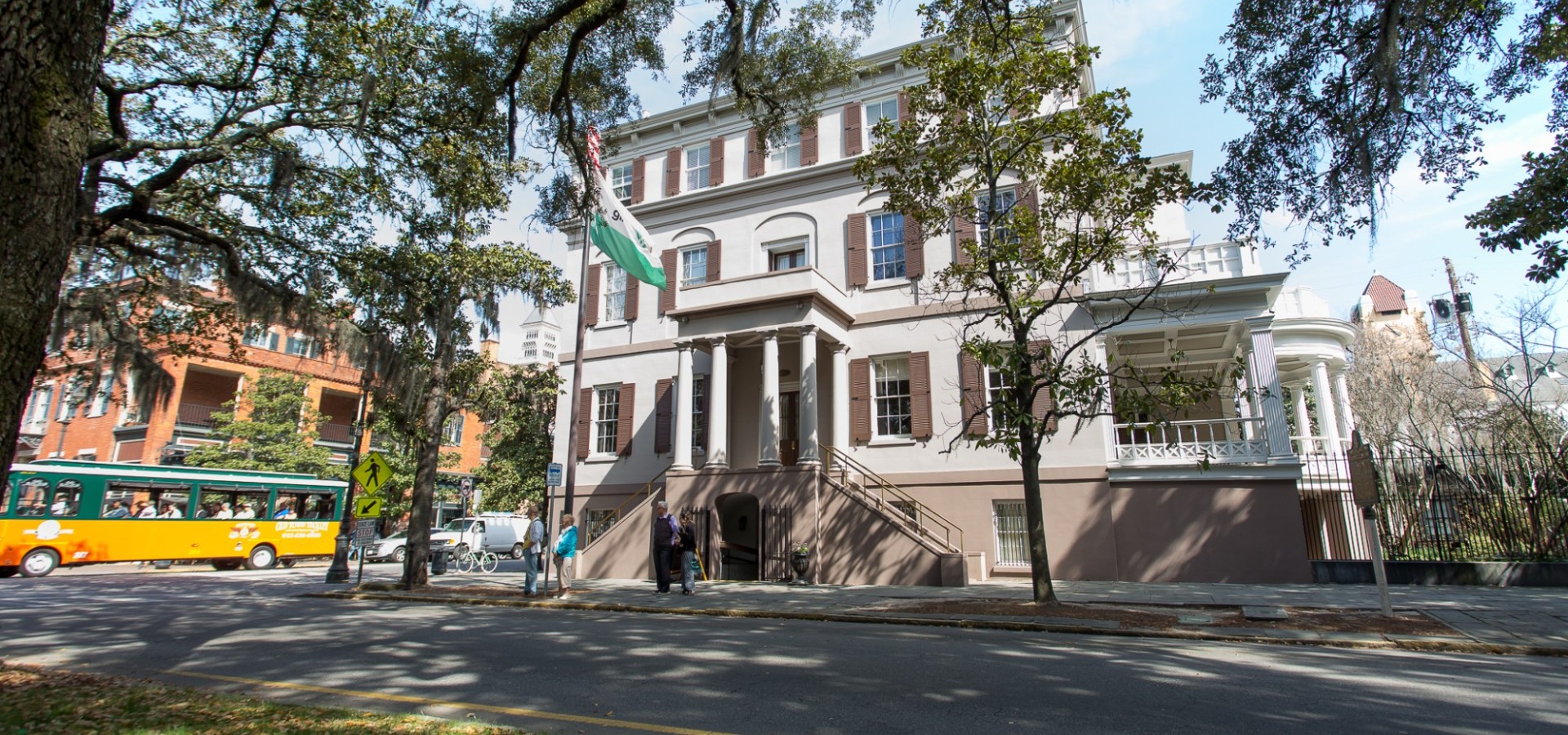 Juliette Gordon Low Birthplace
Be prepared to honor the life and childhood of Girl Scout founder Juliette Gordon Low at the Juliette Gordon Low Birthplace. Now owned and operated by Girl Scouts of the USA, this notable property is Savannah's first Registered National Historic Landmark. It was Low's childhood home and where she spent the final years of her life. The garden was redesigned in 1956 by Savannah's first female landscape architect, Clermont Lee. The garden was designed as a formal parterre, featuring a controlled pattern that was to be seen but not utilized. Now, visiting Girl Scouts and guests can freely admire the garden, especially the outdoor statue of Low and her beloved dog.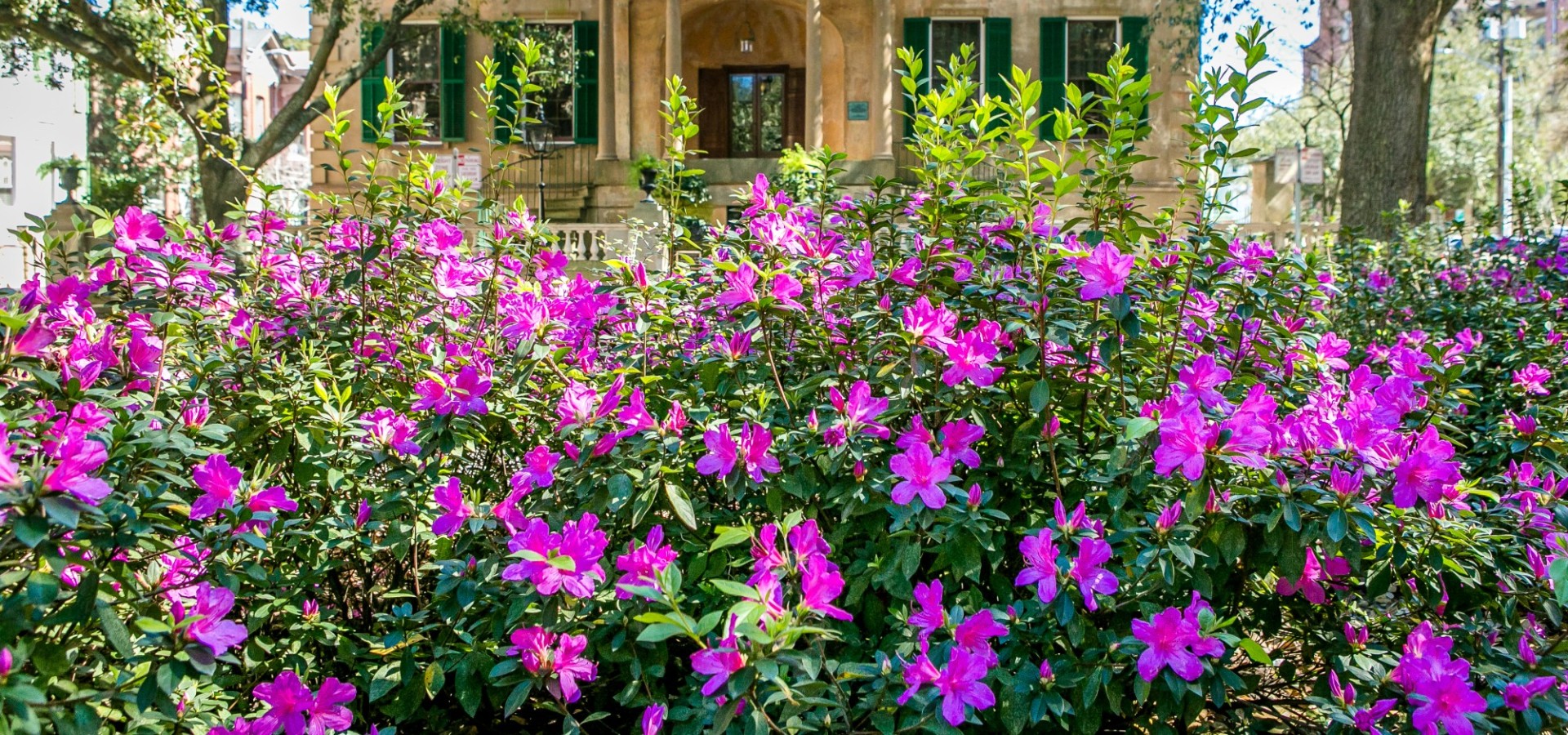 Owens-Thomas House & Slave Quarters
03
The Elite and Enslaved
The Owens-Thomas House & Slave Quarters is the history of the haves and have nots with the enslaved people who worked there and assisted in constructing the home. The original garden space located between the main house and carriage house was a work yard before evolving to a yard with plants. It was later transformed into a parterre garden using border plants and intricate patterns after the home became a museum in 1956, designed by same landscape architect, Clermont Lee. Smell the roses, azaleas and junipers that surround the centralized fountain.  Vine-covered walls, natural scenery and stone walkways provide an authentic English garden feel.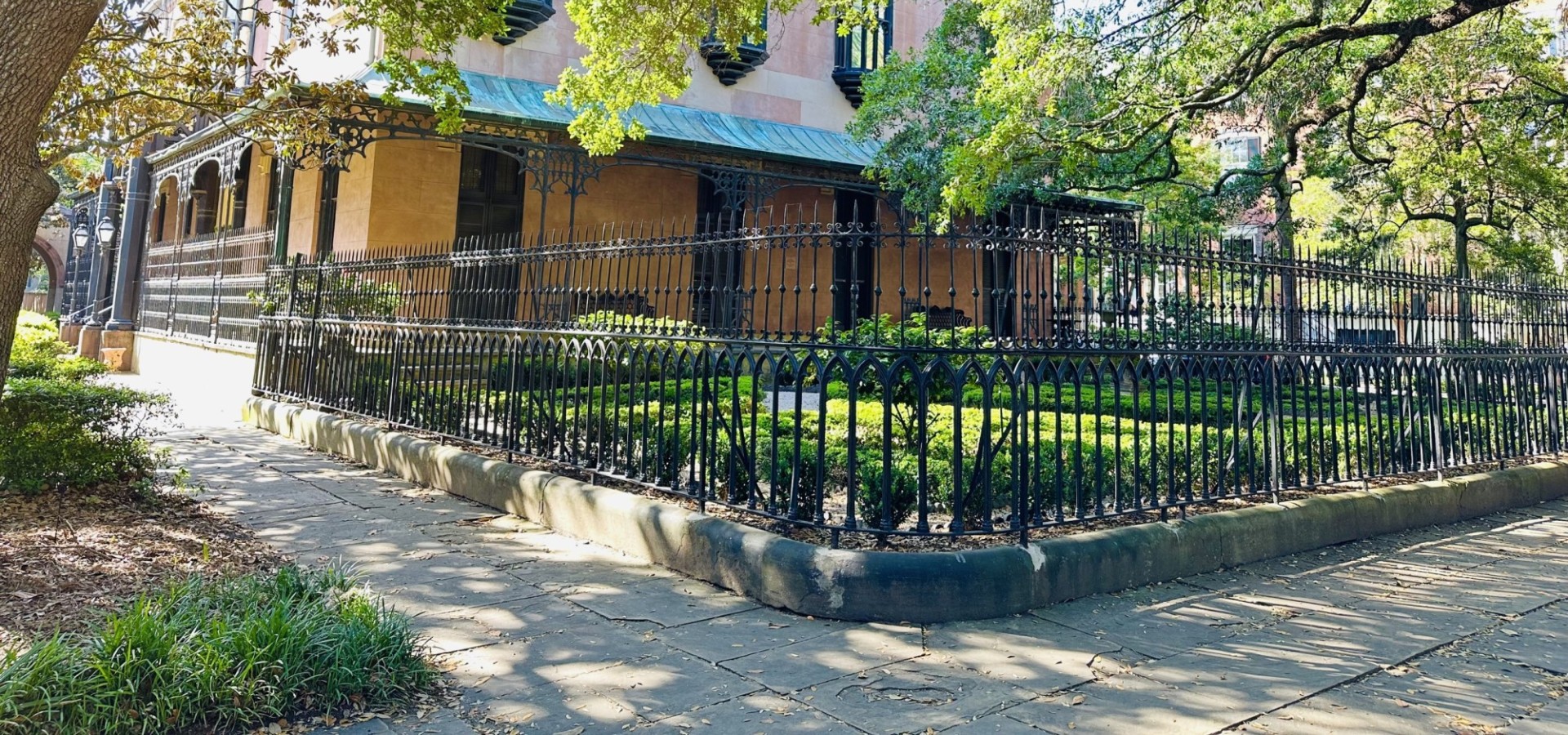 04
A Civil War Headquarter
Overlooking gorgeous Madison Square is the historically preserved Green-Meldrim House. The home was originally owned by English immigrant Charles Green who became one of the wealthiest men in Savannah and commissioned architect John Norris to build the home. The home's encompassing garden is a sight not to be missed with its large trees, picture-perfect green grass and carefully trimmed hedges and shrubs. Civil War fact: The Green-Meldrim House served as the headquarters for U.S. General Sherman and the Confederacy during the Federal occupation of Savannah in 1864.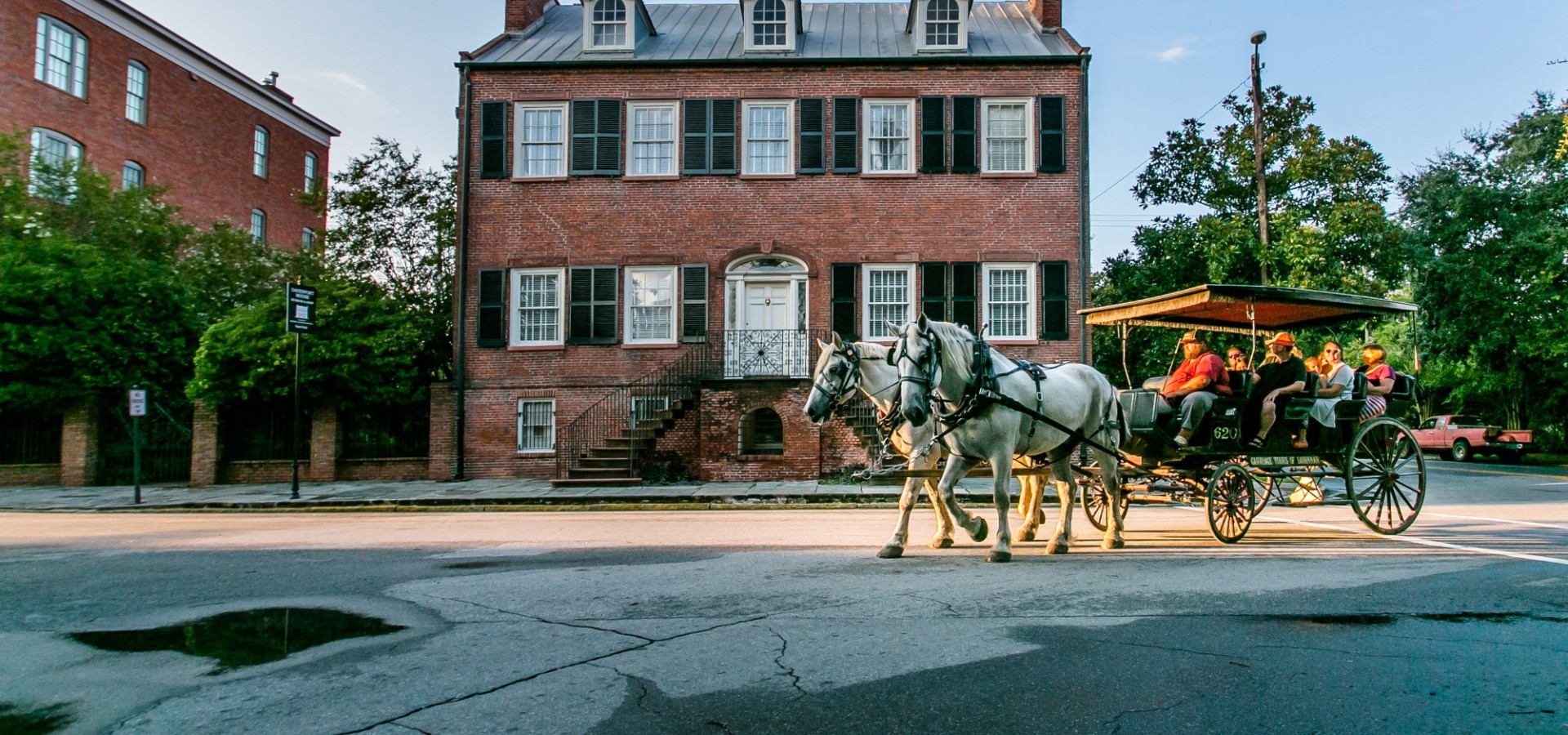 05
Tranquility You Can Book
The Davenport House Museum is one of the first preservation homes in Savannah, thanks to the Historic Savannah Foundation's tremendous efforts to keep it standing. It has been highly recognized and celebrated, receiving the Preserve America Presidential Award. Its compelling rescue is, of course, followed up with a tranquil, peaceful parterre garden. Created by the Trustees Garden Club, the beautiful pond, crepe myrtle, jasmine and azaleas are a wonderful compliment to this splendid landmark. A perfect spot for relaxing after an informative tour, if you ask us! The garden is also available to rent for wedding ceremonies, receptions or vow renewals.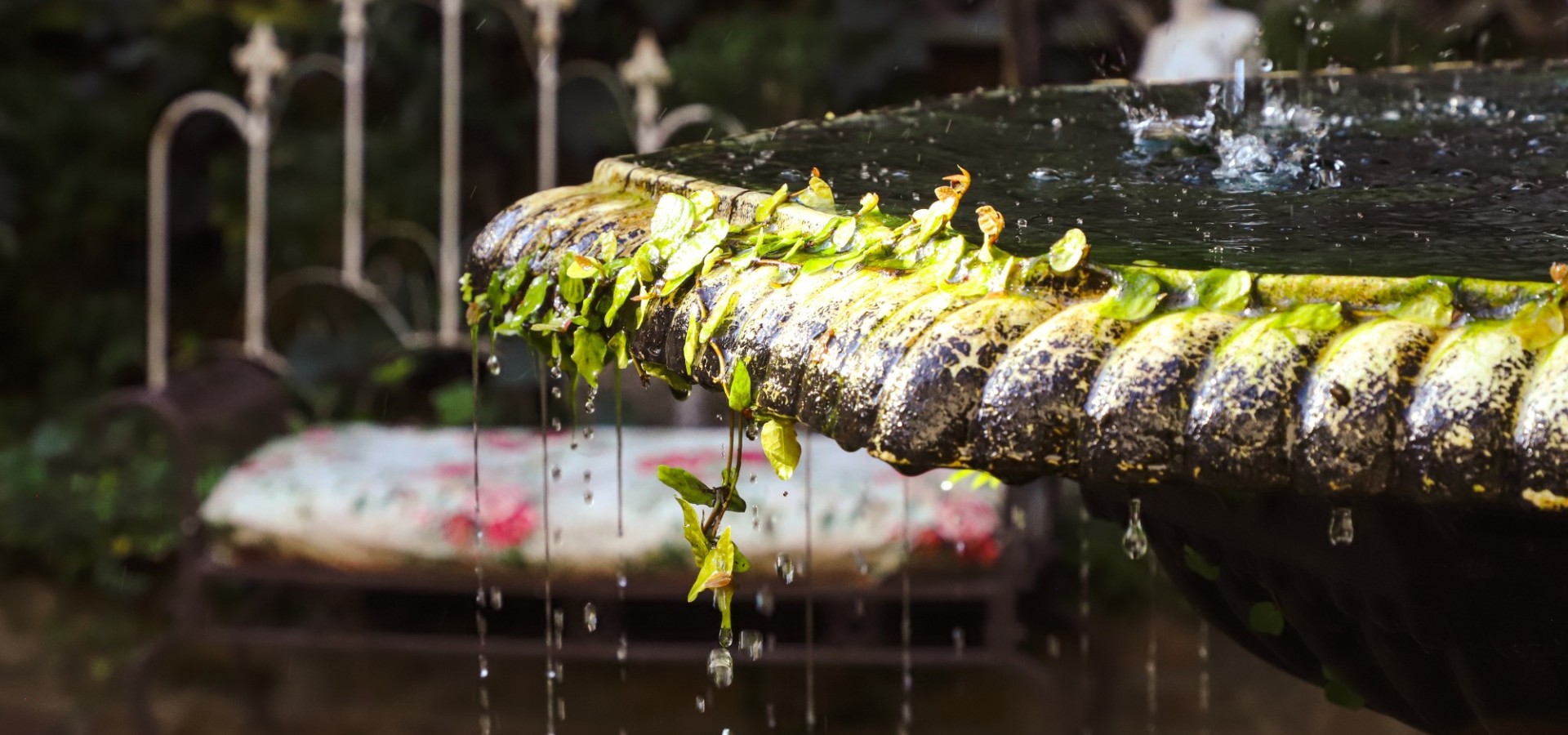 NOGS Tour of Hidden Gardens
Unlock the gates of a few of the most privately-owned gardens in Savannah during the annual NOGS Tour of Hidden Gardens. All gardens are located North of Gaston Street (NOGS) to the Savannah River. As you embark upon this self-guided tour, you'll marvel at not only the history of these gorgeous properties but the intricate display and carefully planned cultivation of their breathtaking gardens. Enjoy a 50-minute trolley tour of the area, then wind down and enjoy a Southern tea at the Green-Meldrim House, located on one of the city's most picturesque squares. All proceeds from this springtime event are donated to various organizations throughout Savannah. Tickets for the event can be purchased "here."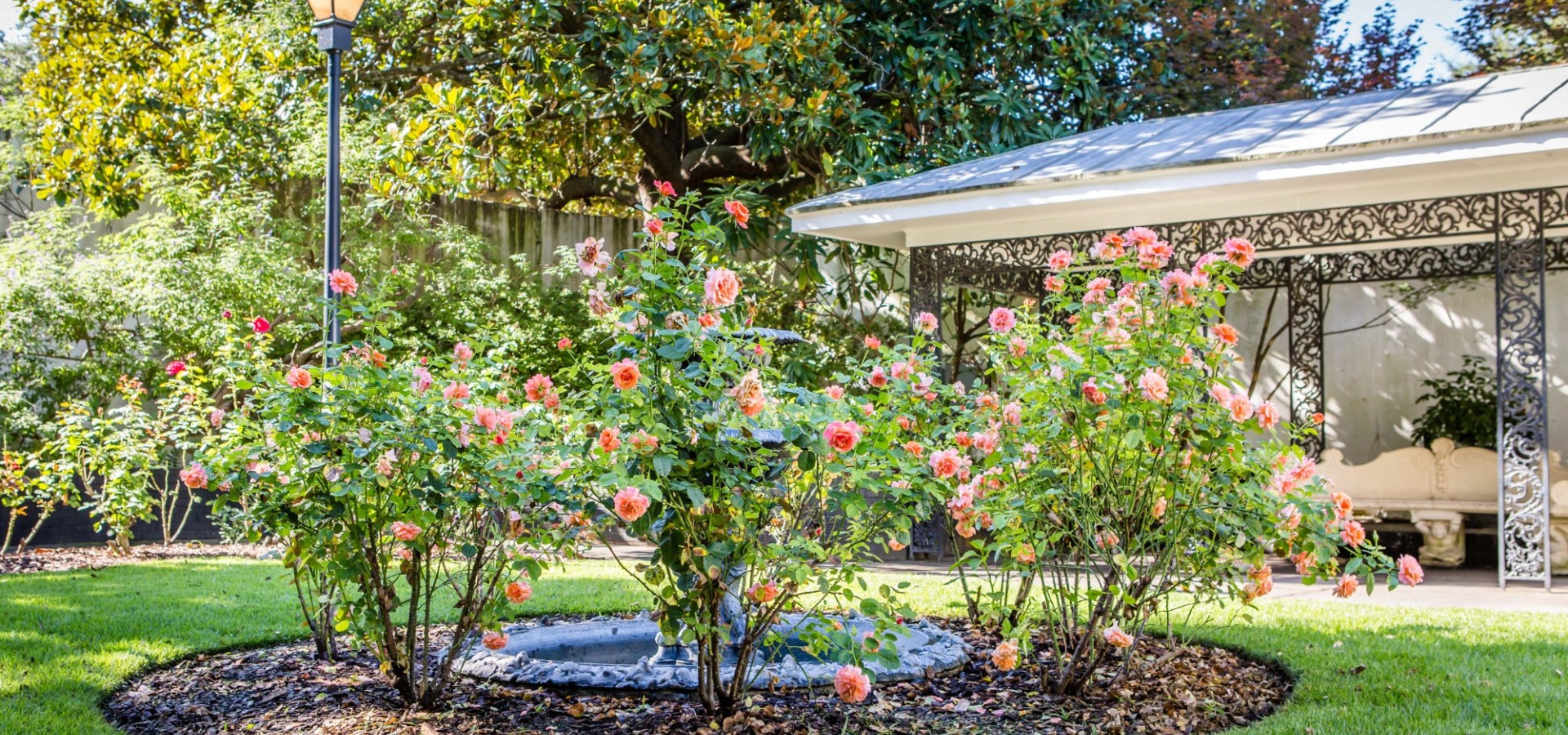 Fragrant Garden at Forsyth Park
07
Forsyth Park Garden of Fragrance
Put your senses to the test when you arrive at the beautiful 20th-century iron gates of the Forsyth Park Garden of Fragrance for the Blind. This multi-sensory immersive garden was the final work of landscape artist Georges Bignault in 1959. Three wells contain the aromatic fragrance making it an ideal relaxation spot for those who love botanicals or have sensory disabilities. Also, the scenery is gorgeous.
 
As you tour these beloved homes, be sure to step outside to these timeless gardens that complement the properties so beautifully.