---
List
Souvenirs in Savannah Your Friends and Family Will Love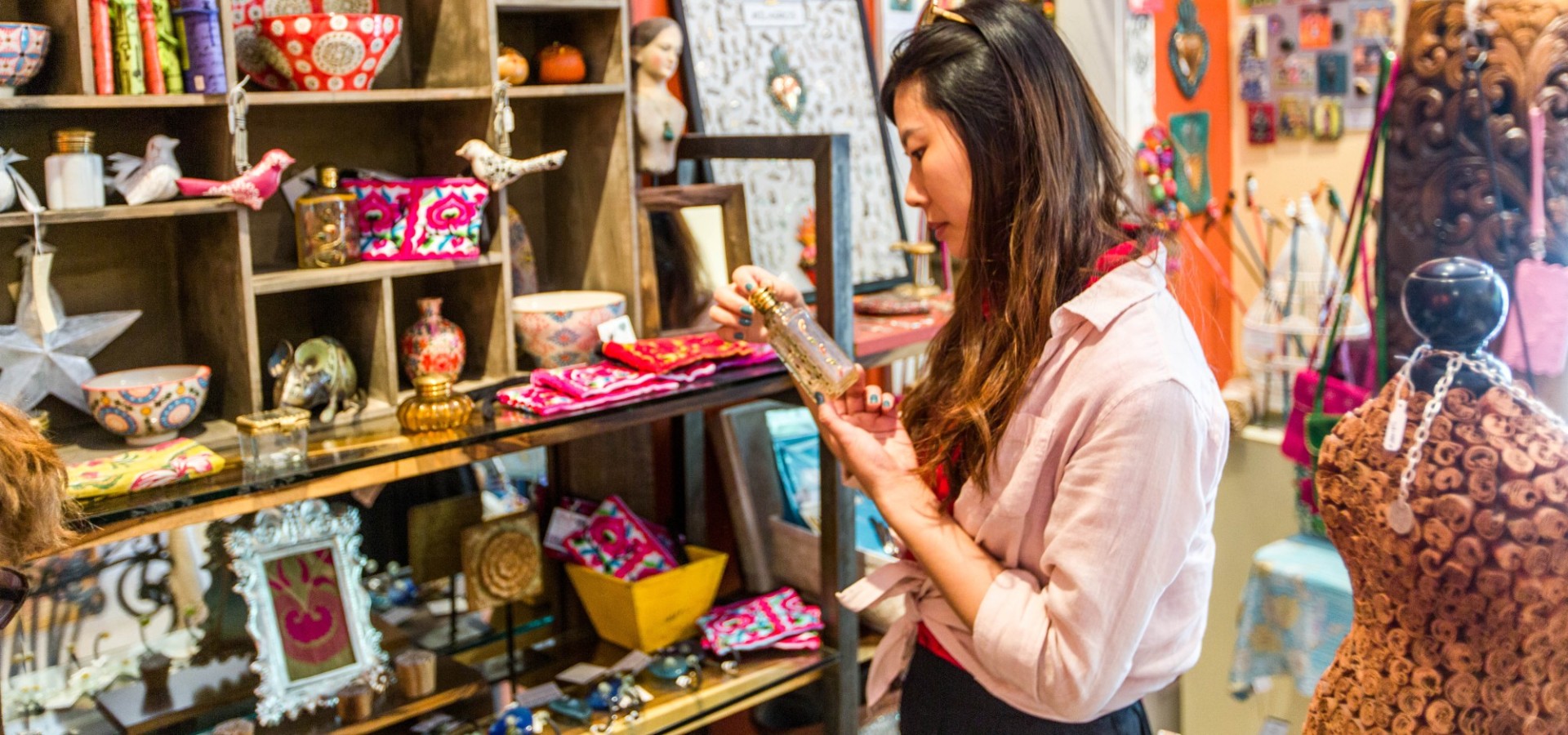 Looking for souvenirs in Savannah? There are an abundance of options! If you're searching for a special gift for someone or yourself, this list will help you narrow it down to the sweet, savory and the scentsy.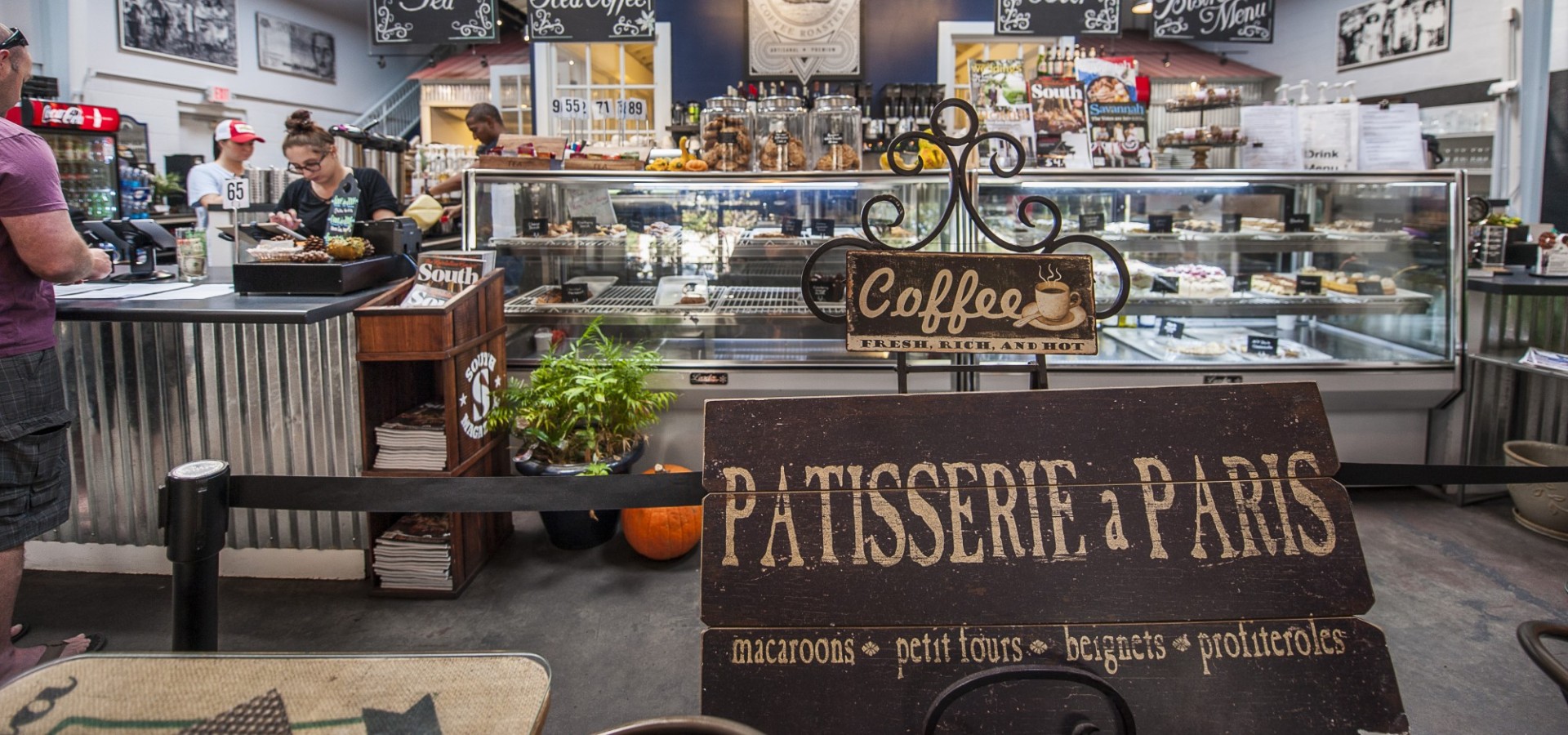 01
Savannah Coffee Roasters Cafe & Bistro
Savannah Coffee Roasters roasts internationally-harvested fresh coffee beans right on site. In addition to some of the most delicious coffee found in Savannah, guests can buy mugs, gourmet teas, and even heart-shaped waffle dog treats, all which make perfect souvenirs.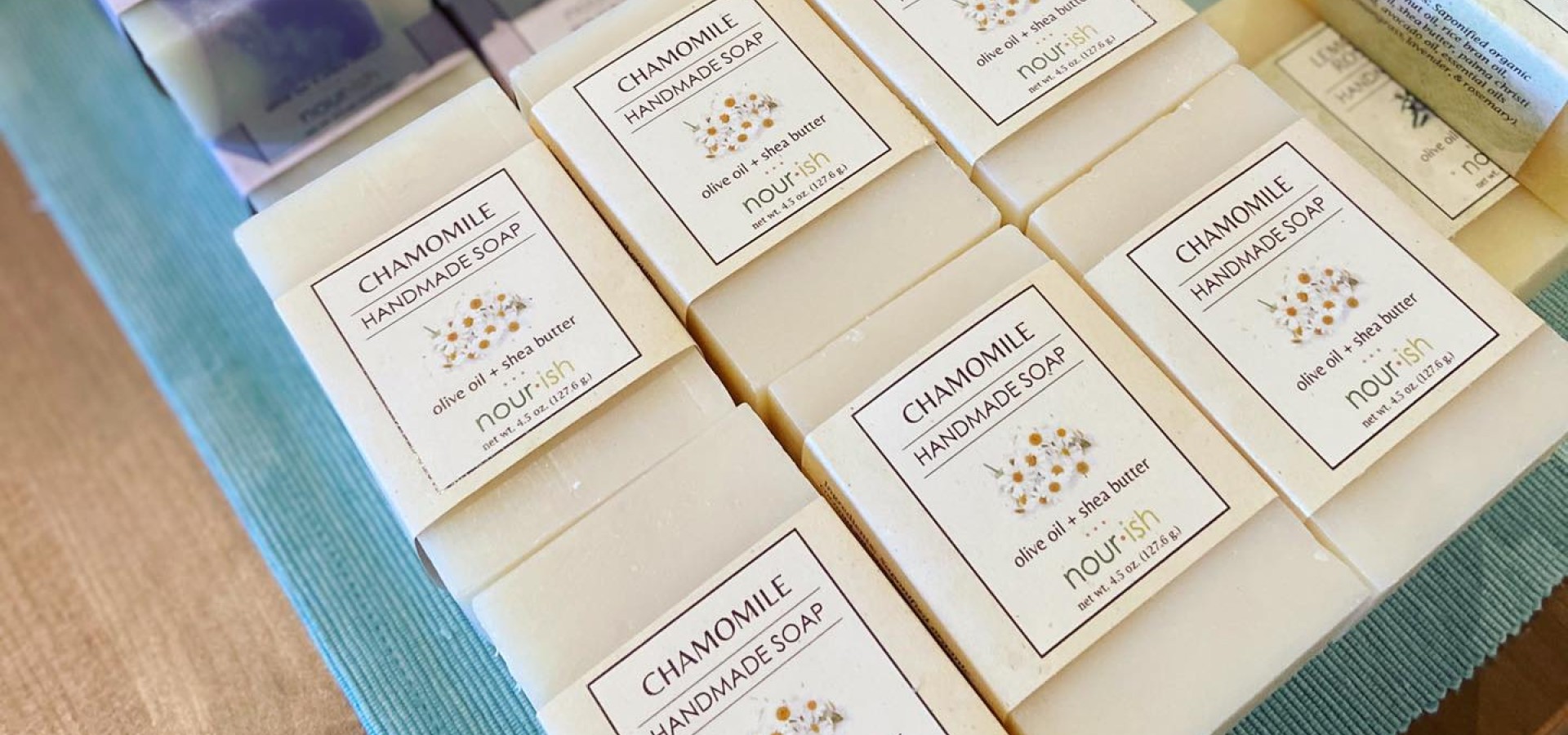 Photo courtesy of Nourish Facebook page
Ask any shopper on Broughton Street if they've been able to resist entering Nourish and the answer would be a resounding "no." A charming local shop filled with natural bath products, moisturizers and heavenly scents, Nourish is a must-stop while in Savannah. The perfect gift or keepsake is easy to find here. Plus, you'll walk away smelling delicious.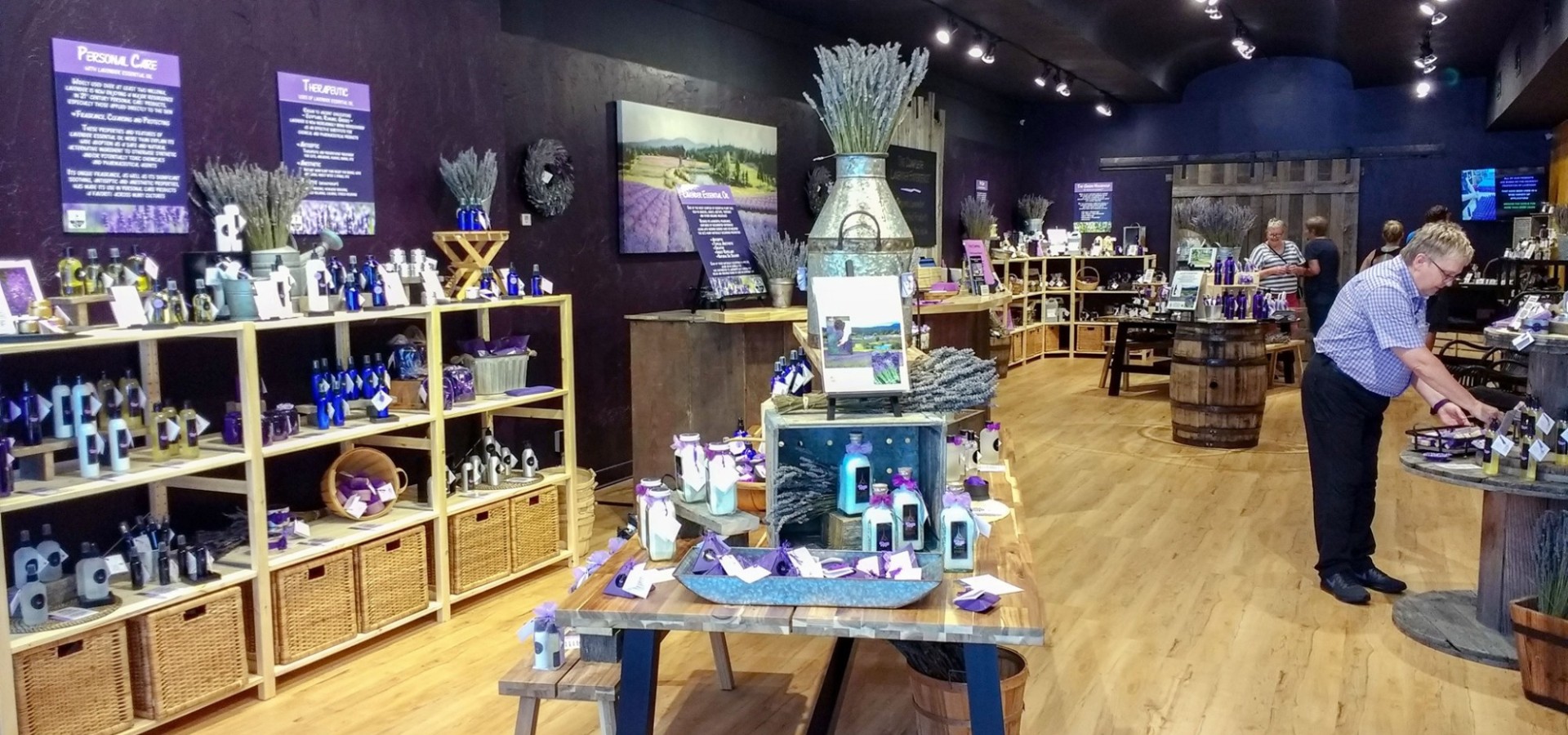 03
Pelindaba Lavender Savannah
Pelindaba Lavender Savannah is a lovely boutique that makes for a tranquil and educational shopping experience. There are dozens of lavender-based products that make for sophisticated gift ideas, such as natural kitchen products, lavender pet products, lavender insect repellent, lavender body oil and even lavender shortbread cookies.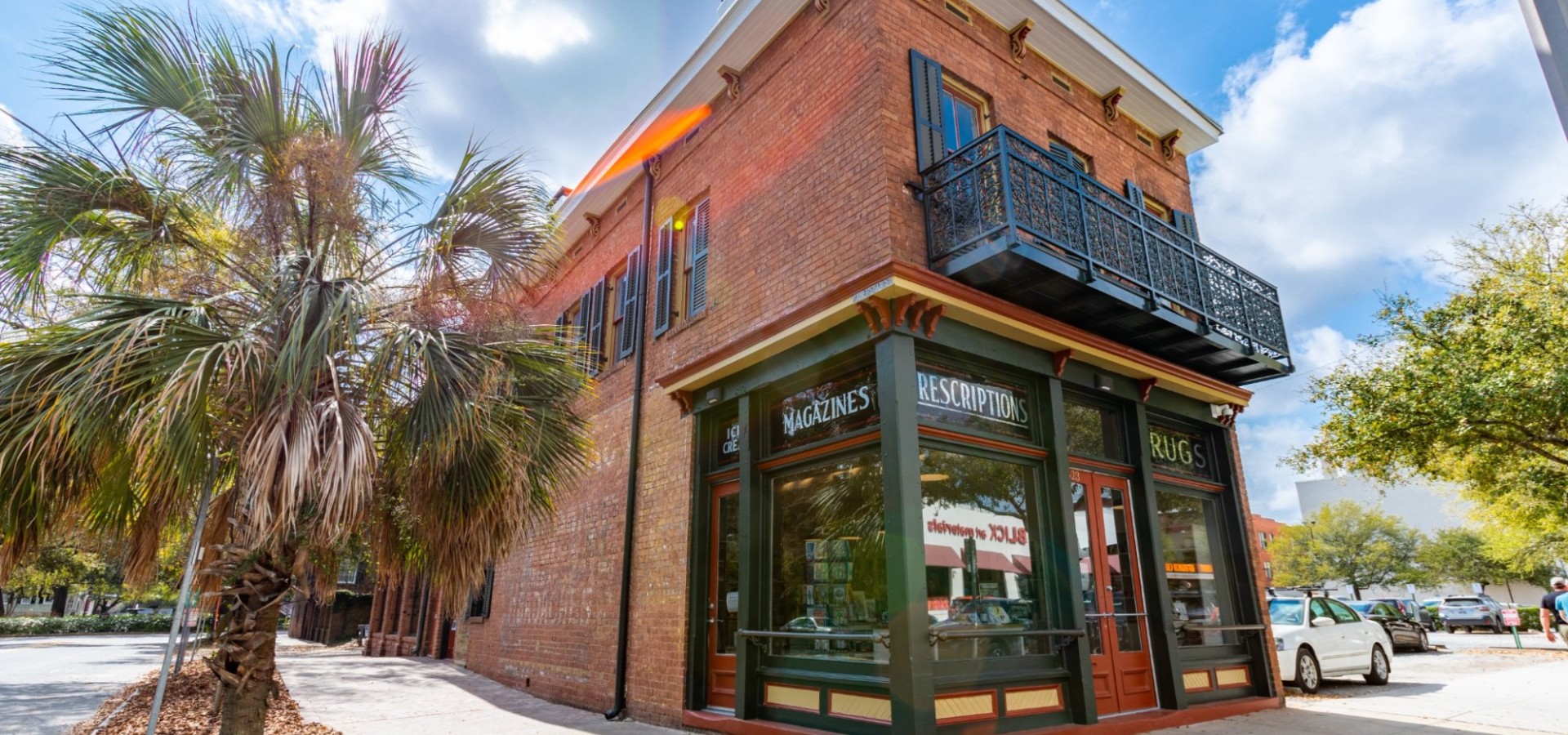 Kennedy Pharmacy, photo courtesy of Historic Savannah Foundation Facebook page
The Kennedy Pharmacy is a beautifully restored storefront that was once the home of an Anti-Migraine Company on lively Broughton Street. The shop is now home to the Davenport House Museum's amazing gift shop. If you choose to take a museum tour, be sure to stop in and choose from a carefully curated selection of books, teas, jewelry, jarred marmalades, marinades and light bites.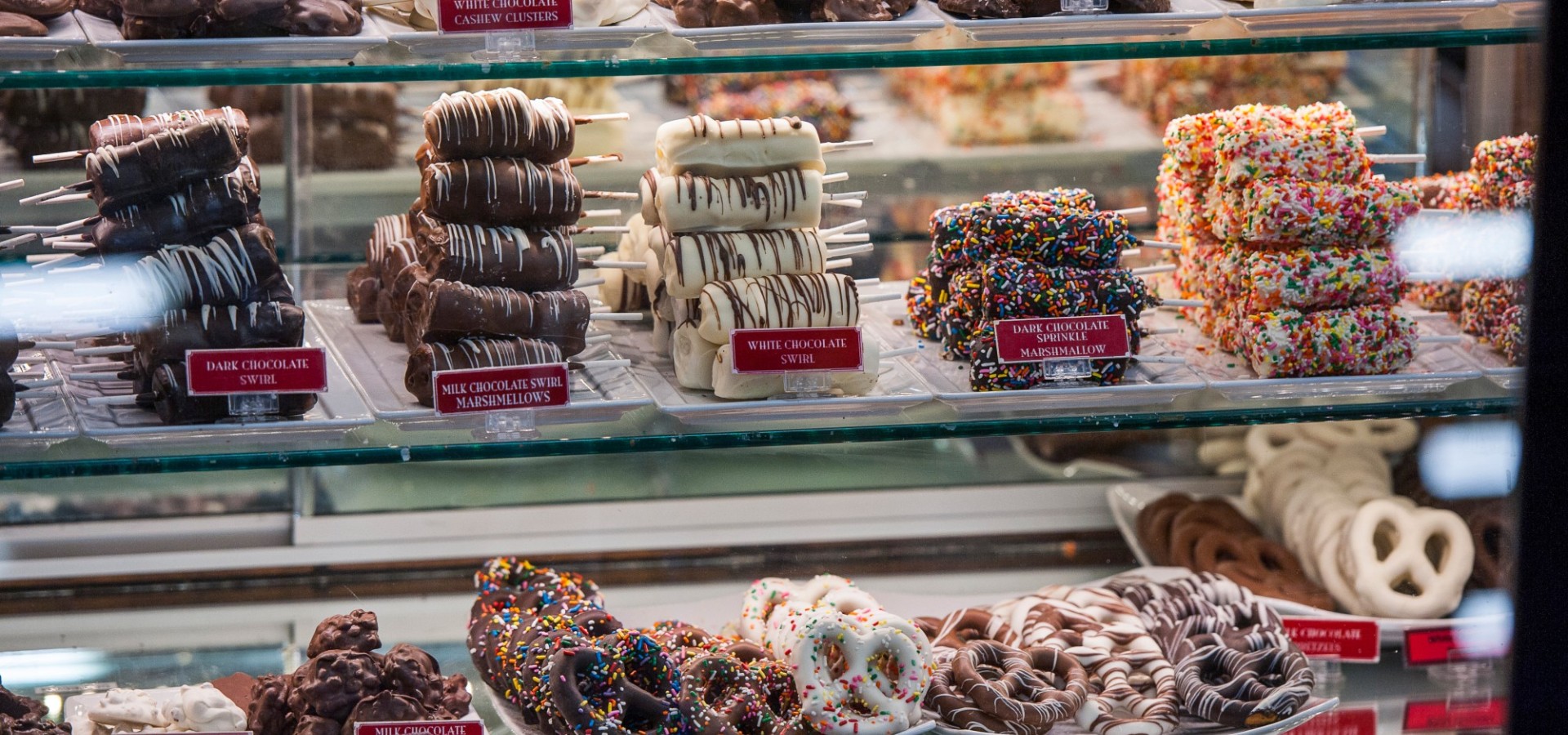 05
Savannah Candy Kitchen
A trip to Savannah is just not complete without a sweet treat! Located on the world-famous River Street, this Savannah candy shop treats guests to a nostalgic experience that the whole family will love. At Savannah's Candy Kitchen,  you can sample freshly-made batches of pralines, gophers, candy apples and truffles. Be sure to bring some home for your friends!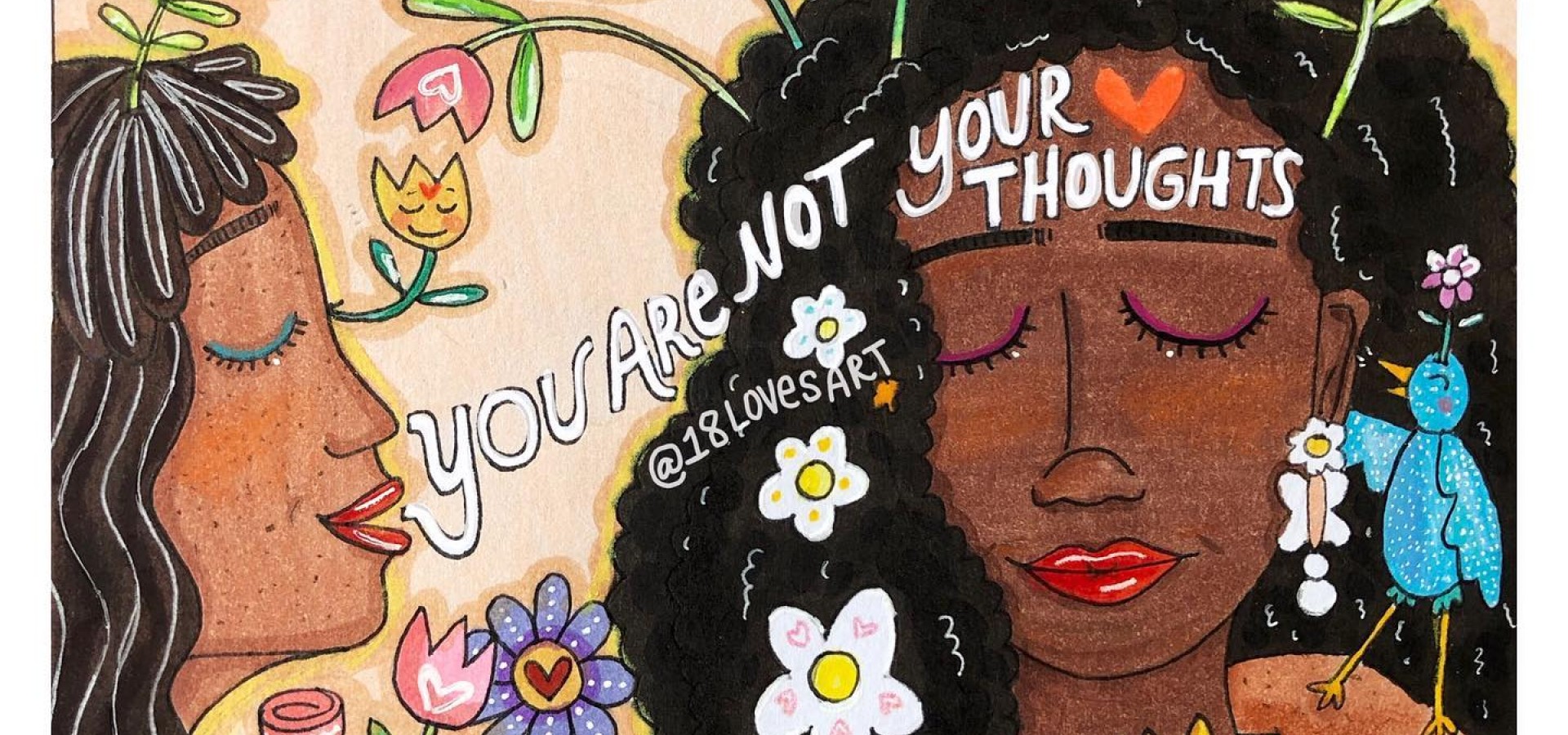 Photo courtesy of 18Loves Art Facebook page
Masterfully drawn canvas prints, maps, tote bags, magnets and more can be found at 18Loves Art. Amelia Jamerson is a vibrant and passionate "heart-ist" that creates to encourage female positivity and a love of self and others. Her love of life is encouraged in every art piece. Step into her studio located in Plant Riverside District and shop her collection.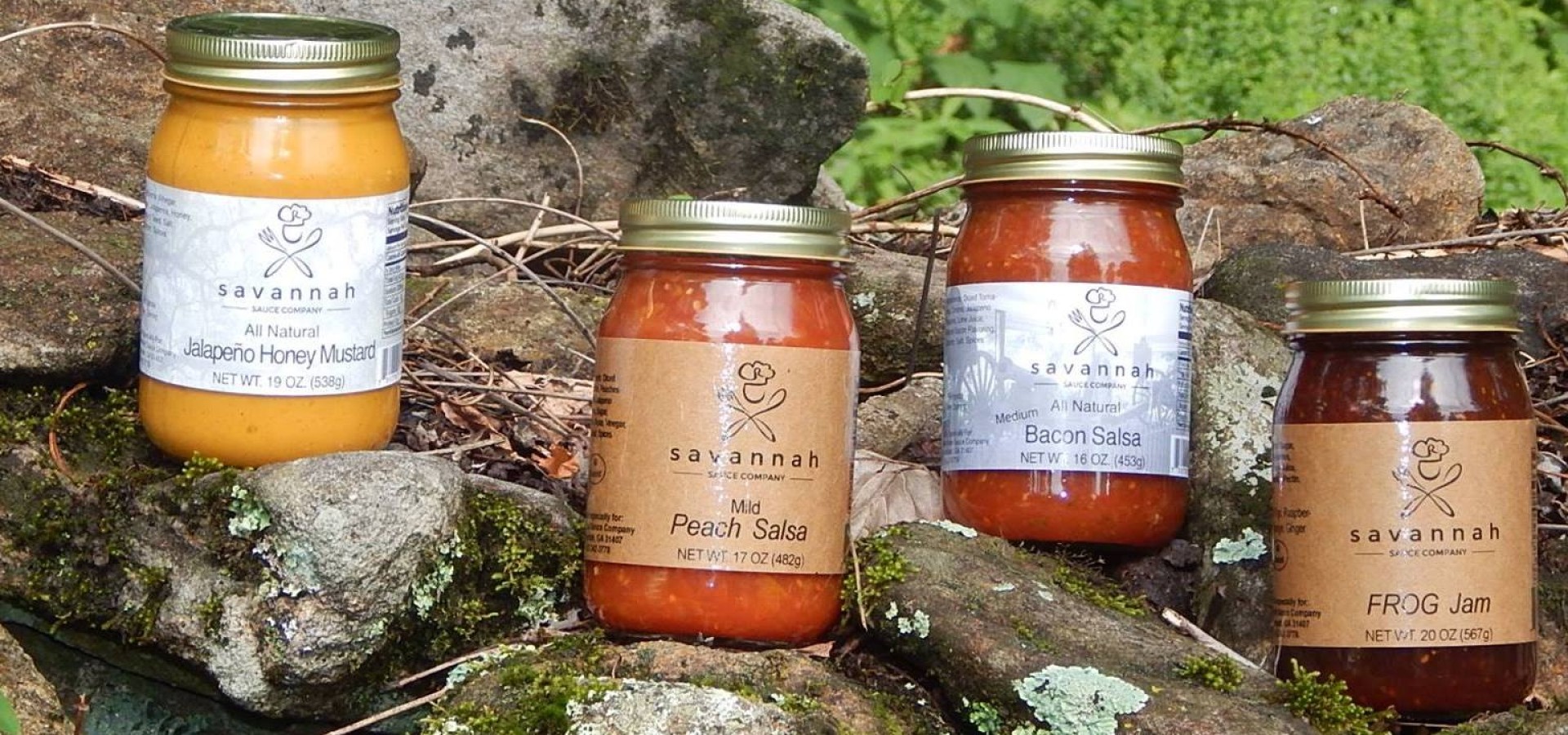 Savannah Sauce Company, photo courtesy of Savannah Sauce Company Facebook page
07
Savannah Sauce Company
Purchase with purpose with the Savannah Sauce Company. This Savannah-based company offers a delicious assortment of marinades, hot sauces, BBQ sauces, jams, jellies and personalized merchandise. Proceeds are distributed to Savannah's local community and programs, giving back to this beloved city. Visitors can find this delectable product line at local retailers, farmers' markets and Whole Foods.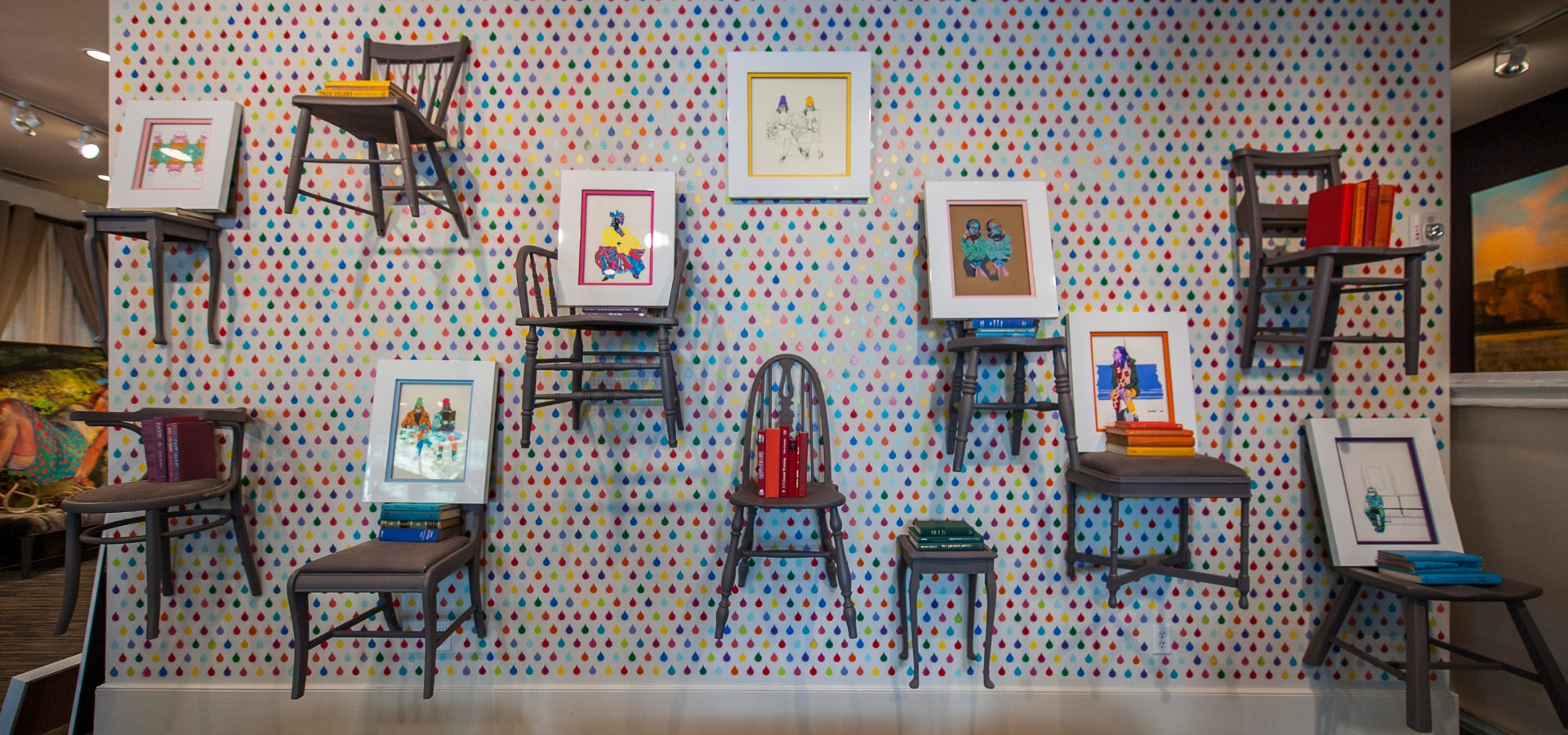 From the creative minds of current and former students and faculty, shopSCAD is home to impressive designs and artwork. This unique collection of work has been recognized in numerous galleries and by celebrities. Visitors and collectors are guaranteed one-of-a-kind pieces that can't be found anywhere else.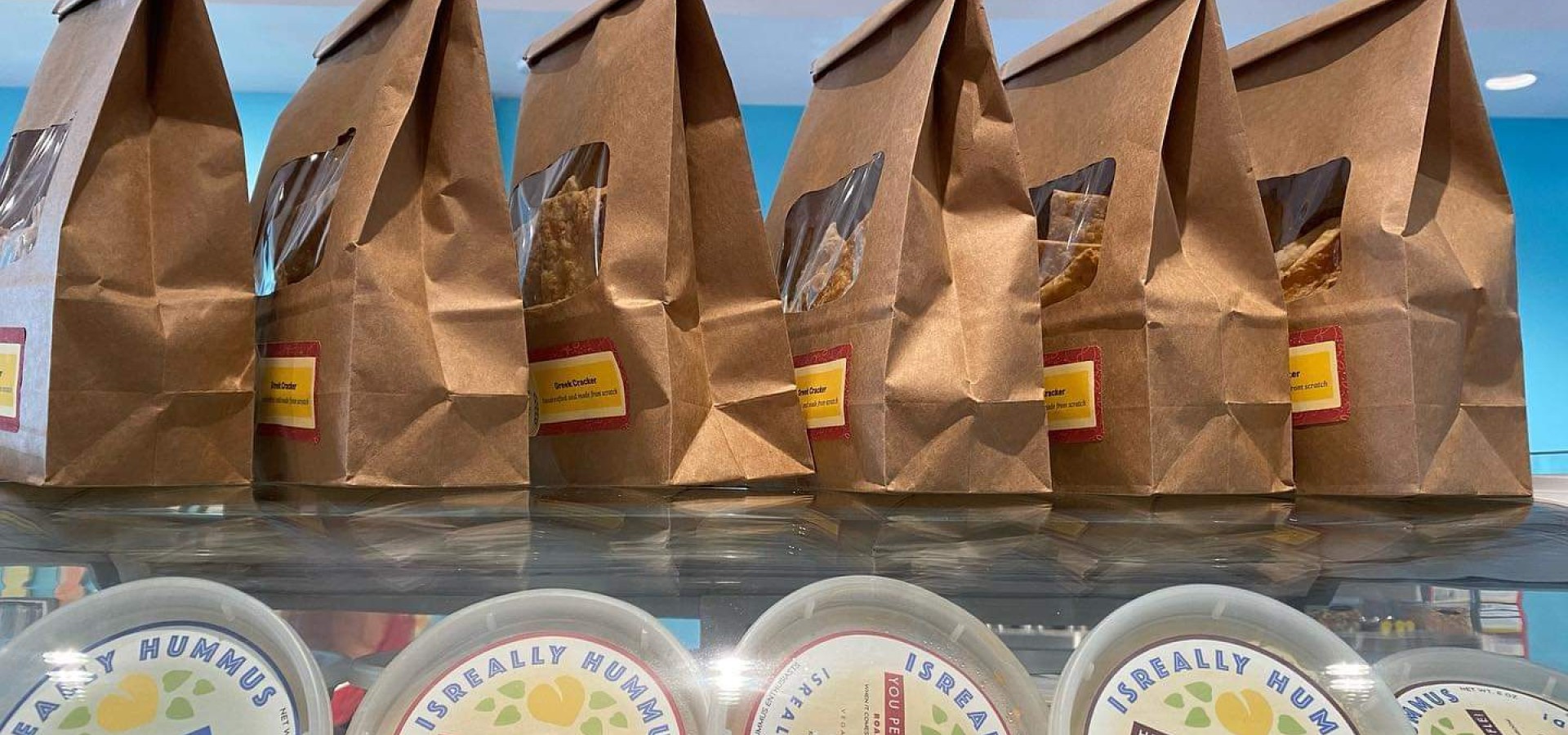 Photo courtesy of Locally Made Savannah Facebook page
What says "Savannah" better than a gift found in a shop aptly named Locally Made Savannah? This novelty shop is an impressive collection of local artisan treasures and an authentic soda shop. As you sip one of the many delicious signature floats, peruse an assortment of hand-painted oyster shells, jewelry, candles, cutting boards and all-natural soaps. A sweet end to your visit to Savannah.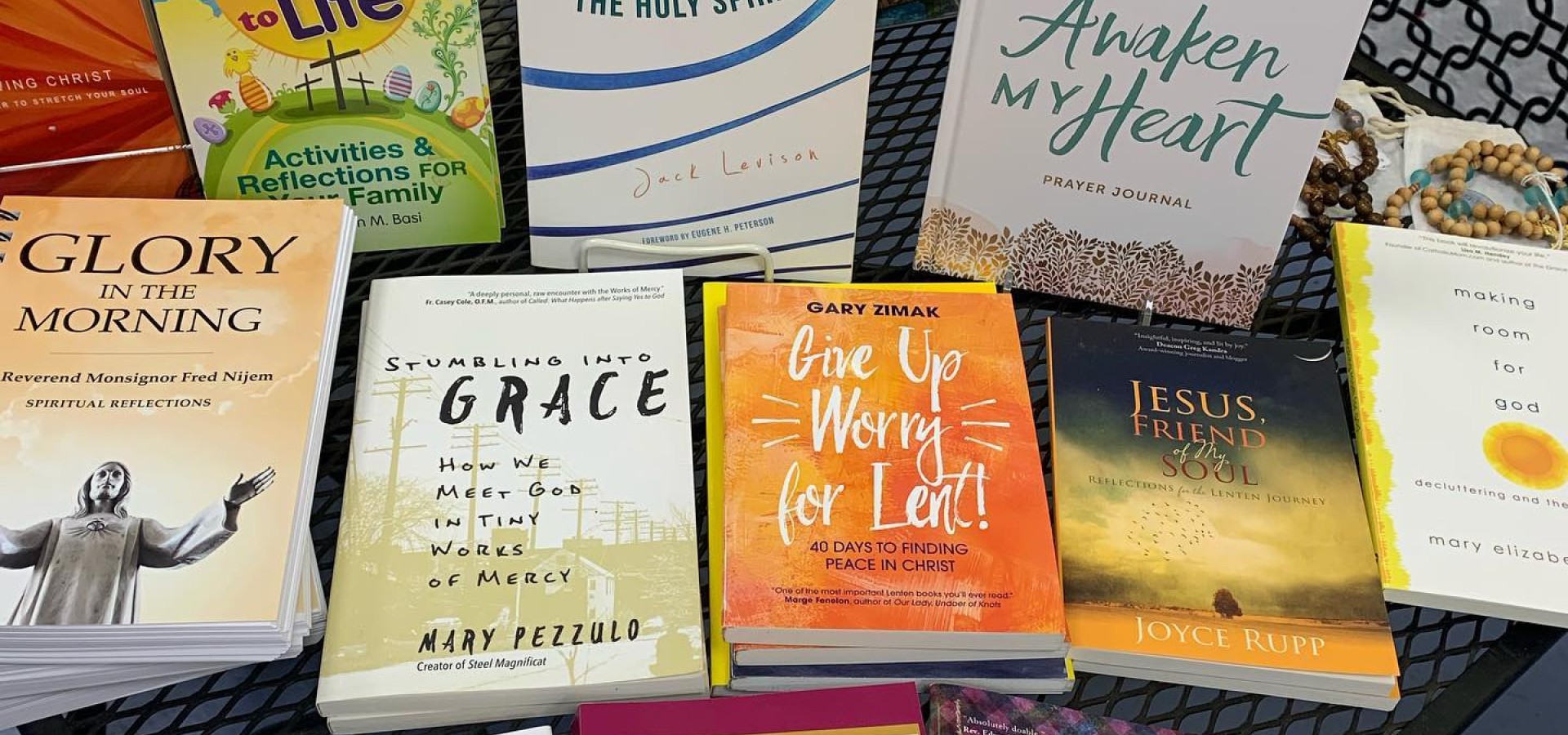 Photo courtesy of Saints and Shamrocks Facebook page
Saints and Shamrocks is a premier gift shop dedicated to celebrating the Catholic faith and Savannah's Irish community. Saints and Shamrocks extensive collection of home and seasonal décor, jewelry, children's clothes, religious gifts and more will leave a lasting impression.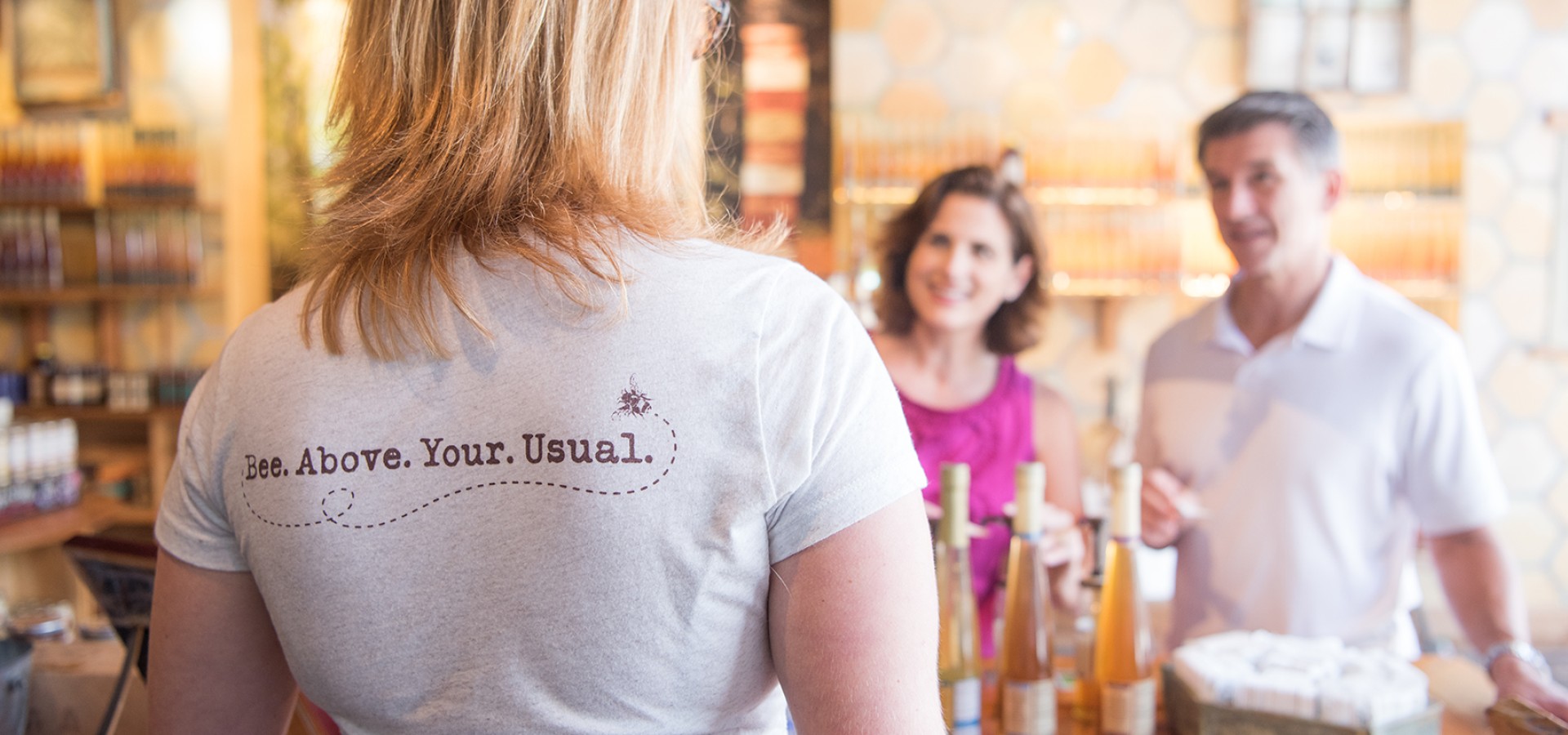 Peruse and taste the sweet and savory selections of delectable honey offered at the Savannah Bee Company. Visitors to this bee shop can try out honey-based soaps and skin creams, sample fresh honeycomb, and even taste a mead wine flight!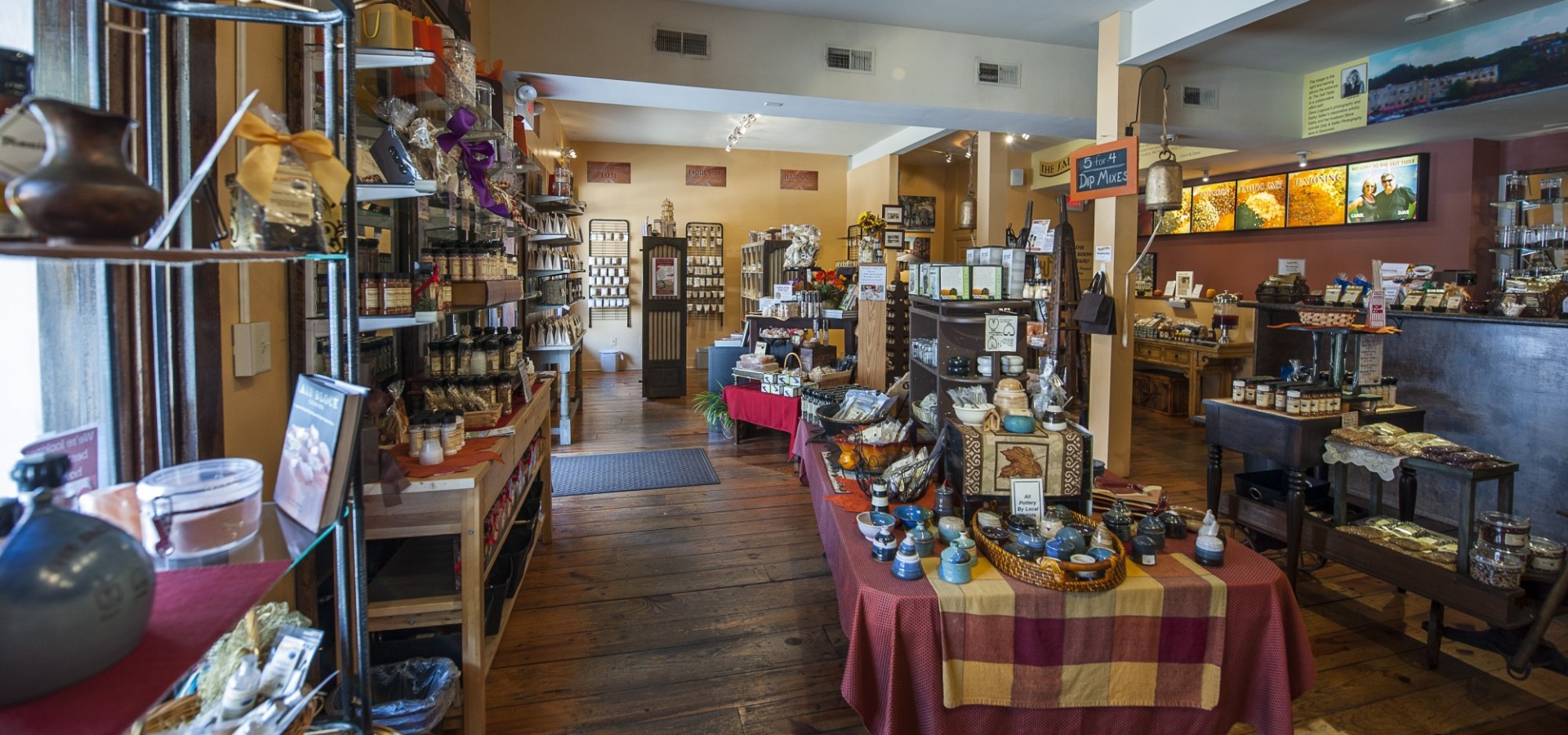 Salt Table has a delectable array of gift ideas ranging from savory to sweet. While the store is known for its salt blends, guests can also buy anything from bags of pecan butter crisps to their best-selling pink salt cooking slabs. Stop in at one of their local shops in Savannah, Pooler, Jekyll Island or inside the Savannah/Hilton Head International Airport before you head home.
Souvenirs in Savannah range from things you can taste to things you can wear! This is just a small sample of all of the wonderful souvenirs in Savannah. If you're looking for more souvenirs in Savannah, check out our shopping page.