17 Delightful Places to Grab Brunch in Savannah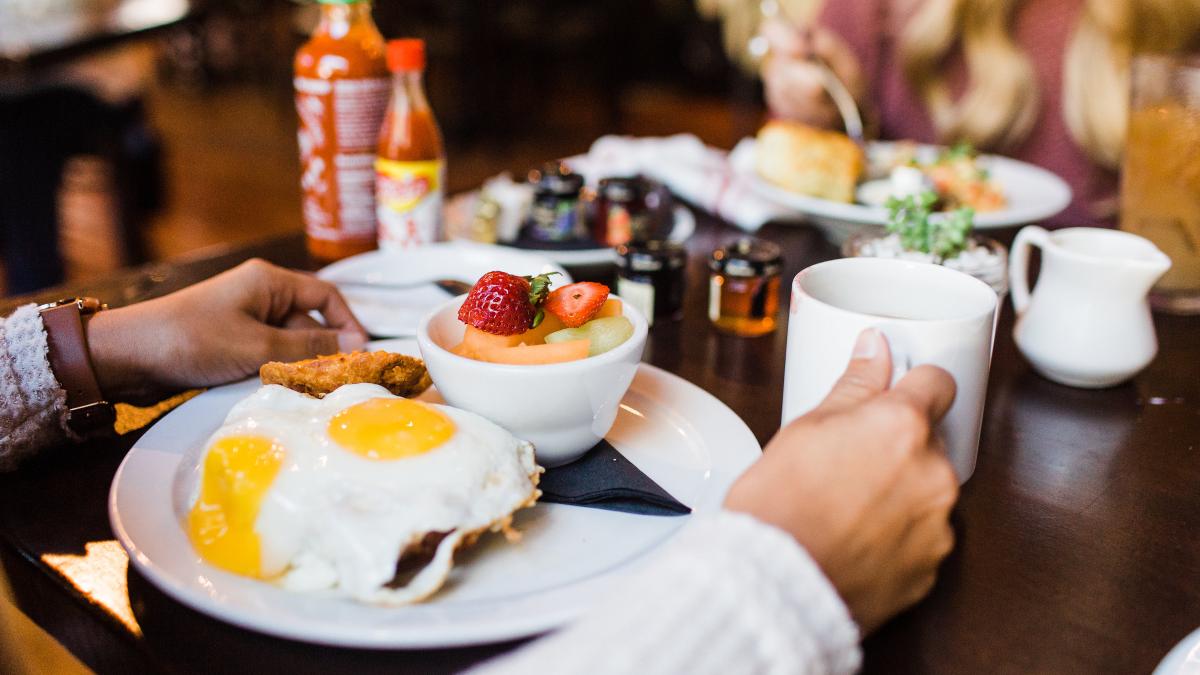 You've toured on trolleys, walked along River Street, snapped photos in squares, sipped at rooftop bars, and shopped 'til you dropped on Broughton Street. You've officially crossed off all of the items on your Savannah bucket list. But did you have brunch?
Nothing truly completes a Savannah vacation like a farewell brunch! After all, it's your last excuse to slow down, relax and take in Savannah's atmosphere. So sleep in a little later than usual, sip mimosas and have brunch at one of these Savannah eateries.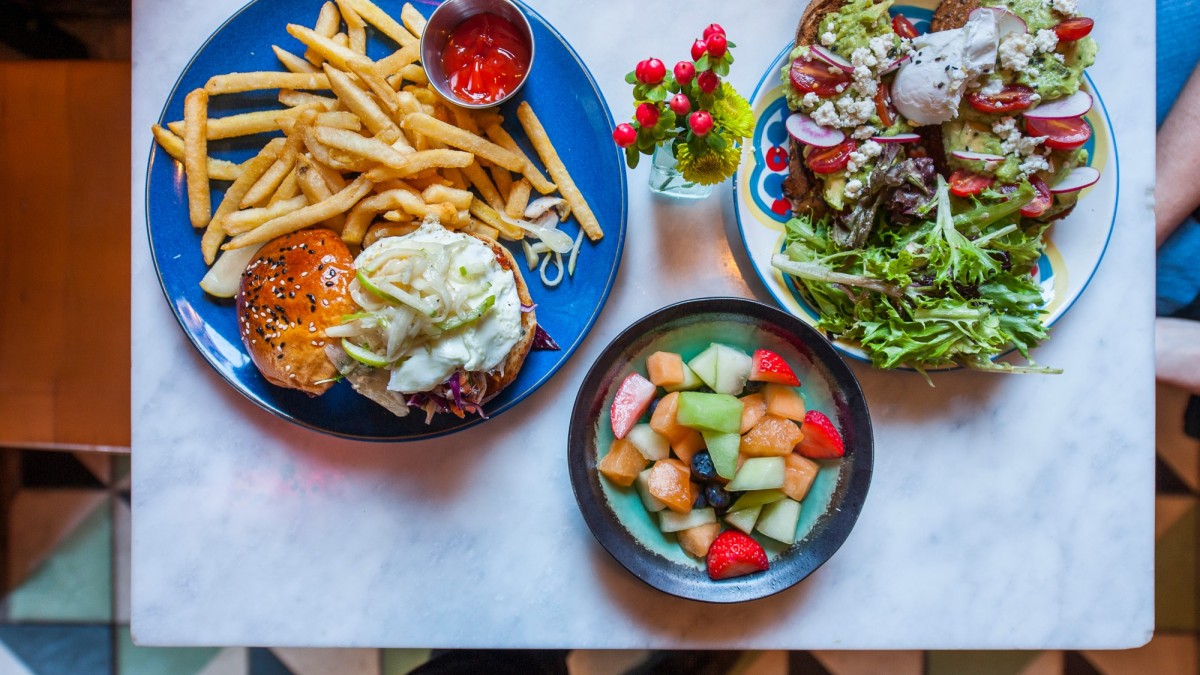 1. Collins Quarter
Collins Quarter is a must for brunch lovers! The Collins Quarter is known for its extensive coffee menu, including local favorites like the spiced lavender mocha. This restaurant is so lively and fun, you'll find yourself lingering in conversation long after you've finished your meal.
2. Two Cracked Eggs
With a promise of "Making Breakfast Everything It's Cracked Up to Be", the Historic District's Two Cracked Eggs is serving up some serious breakfast dishes all day long. Belly up to their table and dive into brunch dishes like peach french toast or the crab cake benedict. Be sure to leave room for a glass of their breakfast sangria or blue cheese bloody mary!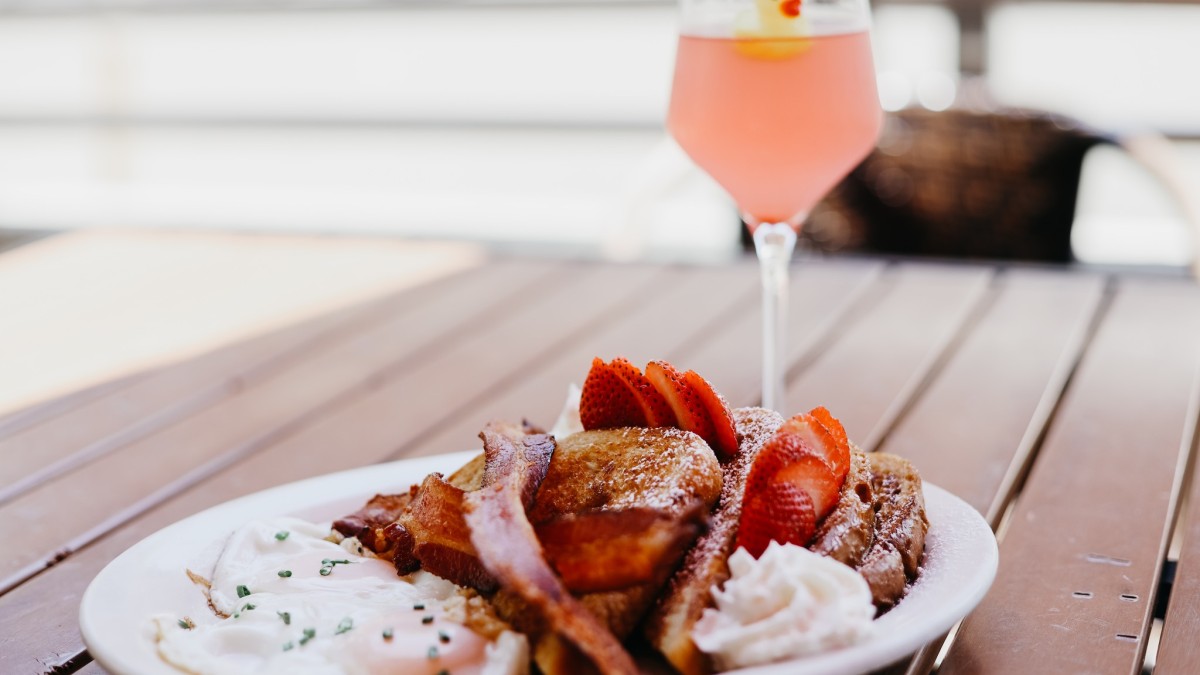 3. Little Duck Diner
Little Duck Diner is a beautiful vintage-inspired diner serving flavorful brunch items all day long. They don't quack around when it comes to great eats. The Flap Crab is an omelet filled with crab, spinach, cherry tomatoes and cheese that will leave you speechless. The list continues: pancakes, waffles, gourmet grilled cheese options, egg and sausage croissants, steak and eggs - each choice is delicious.
4. B. Matthews Eatery
This Bay Street eatery primarily serves brunch on the weekends, but most of the brunch dishes can be found on the regular breakfast or lunch menus offered throughout the week. B. Matthews Eatery is known for their shrimp & grits, a true Southern classic!
5. Debi's Restaurant on Bay
One of downtown's best kept secrets, Debi's Restaurant on Bay is perfectly placed on Savannah's bustling Bay Street and offers down home-style cooking. Belly up to a southern grits bowl or dig into a grilled cheese and lobster sandwich, no matter the choice, you'll be full and ready to explore the city!
6. Good Times Jazz Bar & Restaurant
If you want a little entertainment with your brunch, head to the Sunday Gospel Brunch at Good Times Jazz Bar & Restaurant. Dine on Southern brunch favorites like the fried chicken & waffle or the salmon cake with poached eggs as you experience performances by some of Savannah's best gospel musicians.
7. Ordinary Pub 
Home of the original Togosa, The Ordinary Pub is one of the only spots in Savannah to serve up brunch all day long. Their most popular brunch dishes? Pork belly donut slides and bananas fosters french toast. Yup, you read that right! 
8.  Mirabelle Café
Mirabelle Cafe is the perfect spot for a ladies' brunch. They're famous for their delightful waffles with toppings like fresh lemon curd cream, cinnamon streusel, Nutella spread and so much more. The best part of brunching at this adorable café? It comes with the perfect view of the Cathedral Basilica of St. John the Baptist!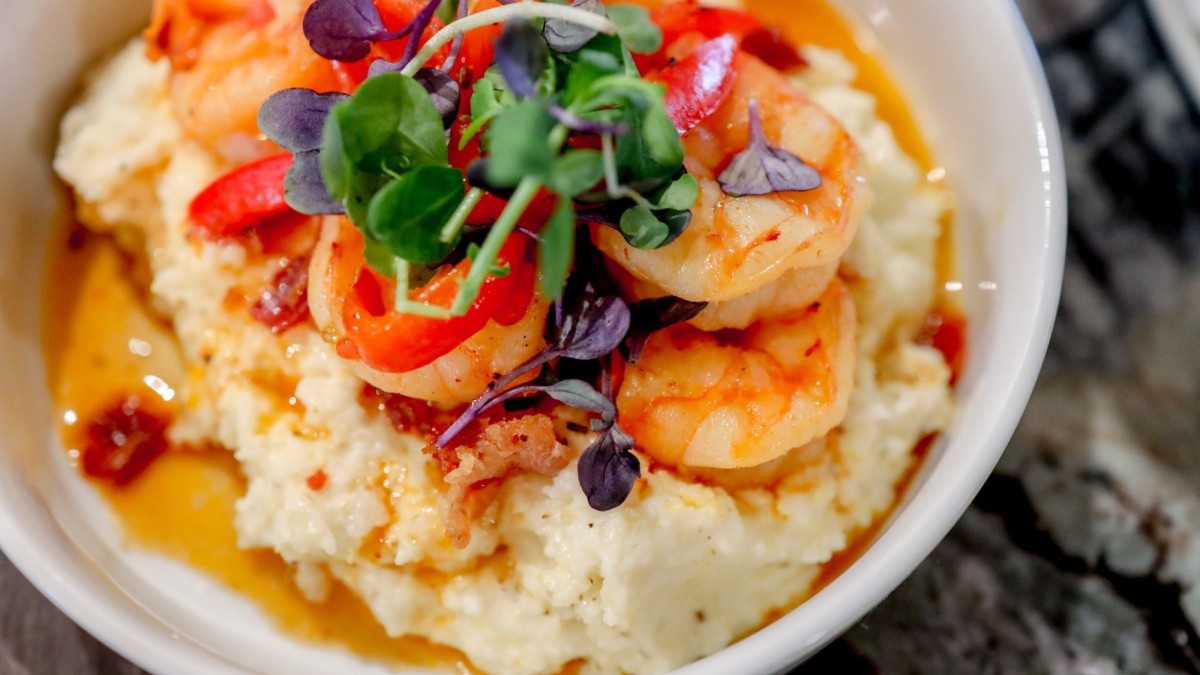 9. ARCO - Cocktail Lounge + Coastal Fare
Enjoy a fantastic weekend brunch experience at ARCO - Cocktail Lounge + Coastal Fare. The atmosphere is sophisticated yet relaxed, with a breathtaking view of scenic River Street. The brunch menu has a fresh but filling variety, especially - the shrimp and grits and the blue crab cake eggs benedict are standout dishes. The cocktails are always top-notch and perfectly complement the food.
10. Rhett
Gather your girlfriends for an unforgettable brunch experience on Savannah's famed River Street. Rhett serves up Southern food with a warm and convivial spirit. Based inside The Alida Hotel, easily continue the soiree at their rooftop bar, The Lost Square. 
11. Goose Feathers Café
When it comes to breakfast, Goose Feathers Cafe can cure just about any early morning craving. Located on Ellis Square, this express eatery has been serving Savannah and its visitors since 1986. This European-style cafe fuses the dining ambiance found in Lower Manhattan's urban Greenwich Village and the Left Bank in Paris.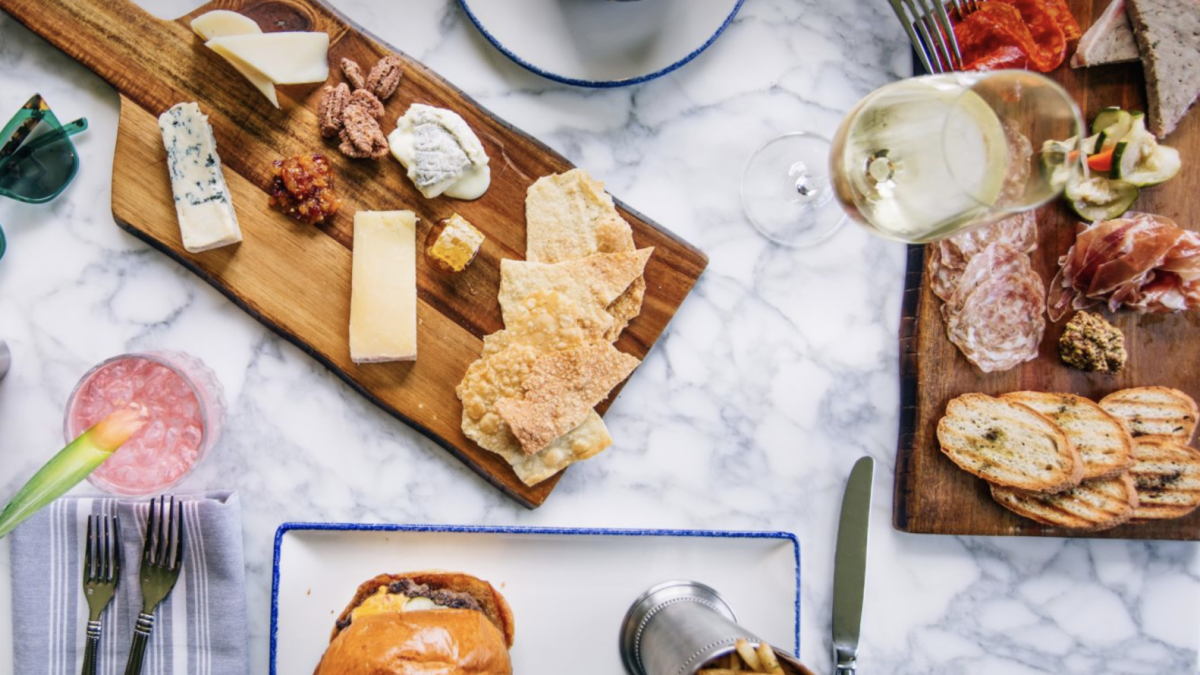 12. The Emporium Kitchen and Wine Market
Fresh and local ingredients mixed with an eclectic vibe is what you can expect when you brunch at The Emporium Kitchen and Wine Market. Recently voted one of the 'Best Hotel Restaurants,' The Emporium is an elegant compliment to the Perry Lane Hotel in the heart of downtown Savannah. Menu options include fresh charcuterie boards, Georgia shrimp, croque madame and roasted tomato soup are incredibly satisfying. Their wine market has a variety of introspective selections that will put a finishing touch on any brunch.
13. Huey's
You can find this New Orleans-style restaurant overlooking River Street, where they serve up a variety of crowd-pleasing brunch specials all day every day. At Huey's, you don't want to miss the shrimp-filled Creole Omelette. And for dessert? The beignets, of course! 
14. Savannah Riverboat Cruises
Hop on board Savannah's famous riverboat for Savannah Riverboat Cruises' Sunday Brunch Cruise! At this one-of-a-kind brunch, you'll dine on mouthwatering buffet items like the ham & broccoli quiche and the Savannah shrimp & grits while enjoying scenic sights along the Savannah River.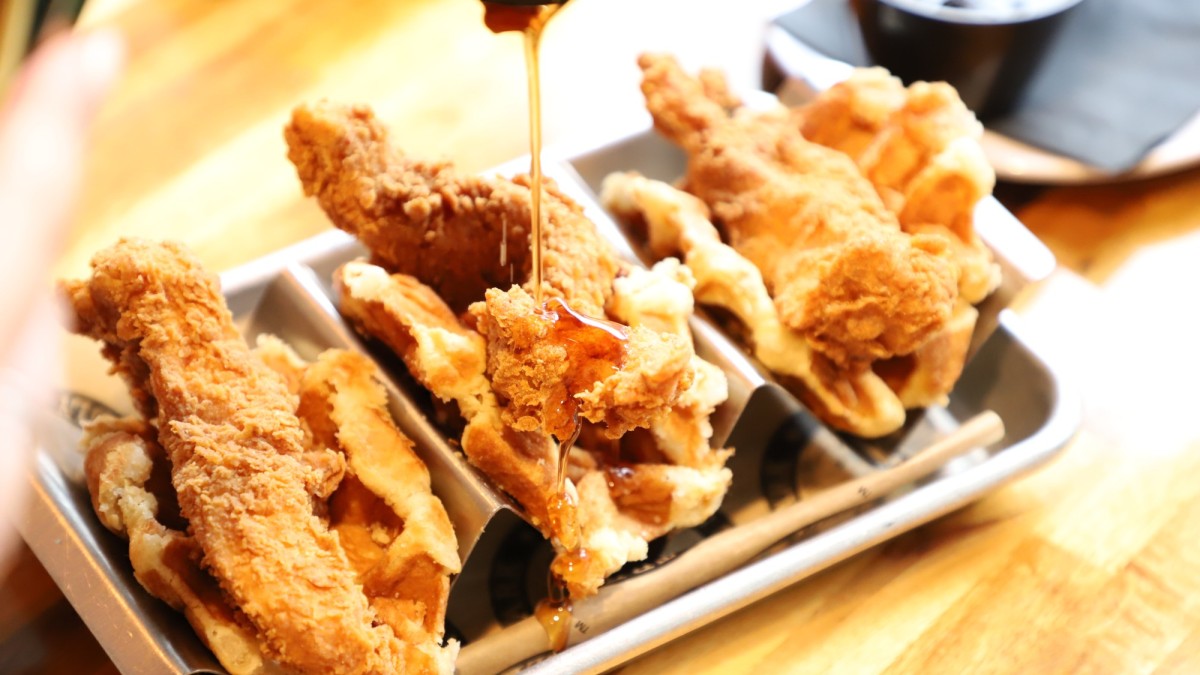 15. Double Wide Diner
It's a nostalgic nod to the 1960's mobile home, creatively morphed into a swanky diner. Double Wide Diner is the third installment to the Treylor Park Restaurant Group, a unique collection of restaurant spaces serving great food, cold beer and seasonal cocktails. Double Wide brunch-goers can indulge in dishes like hot chicken waffles topped with hot sauce, bourbon pecan maple syrup and blueberry compote. Don't forget the powdered sugar on top. The 1920s called and suggested the fried bologna classic with shaved mortadella and American cheese, an over-easy egg and potato crisps. A true blast from the past dining experience.
16. The Fitzroy
If you're searching for an intimate setting for brunch that offers fantastic food, cocktails and rooftop seating, The Fitzroy is the place for you. Dark walls and exposed brick set the tone for a relaxed indoor dining experience. Not too hungry? Choose from a variety of dishes ranging from large to small. Be sure to catch some sun on the rooftop and finish off your meal with a Bloody Delicious or Fitzroy Mimosa.
17. Husk Savannah
Saturday brunch just became even more appetizing. Husk Savannah means business when it comes to cooking. If the ingredients are not from the South, it's not on your plate. They've created a modern approach to Southern dining by putting a playful spin on classic dishes and redefining new ones in a chic, undeniably delicious way that lingers on your taste buds.