6 Savannah Cafés with Window Seats Just Waiting for You
By Chantel Britton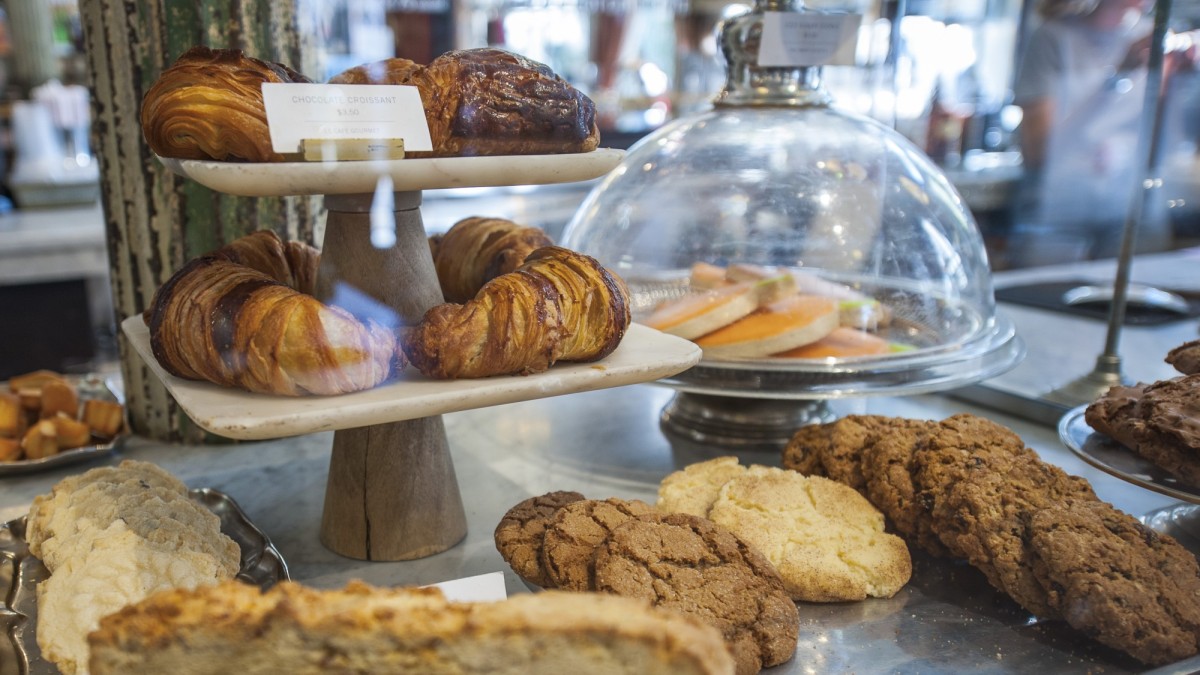 The South is known for its ice cold sweet tea, but that's not the only brew we enjoy in Savannah. There are plenty of places around town to find a good cup of coffee coupled with a scenic view. These cafés have comfy window seats with your name on it.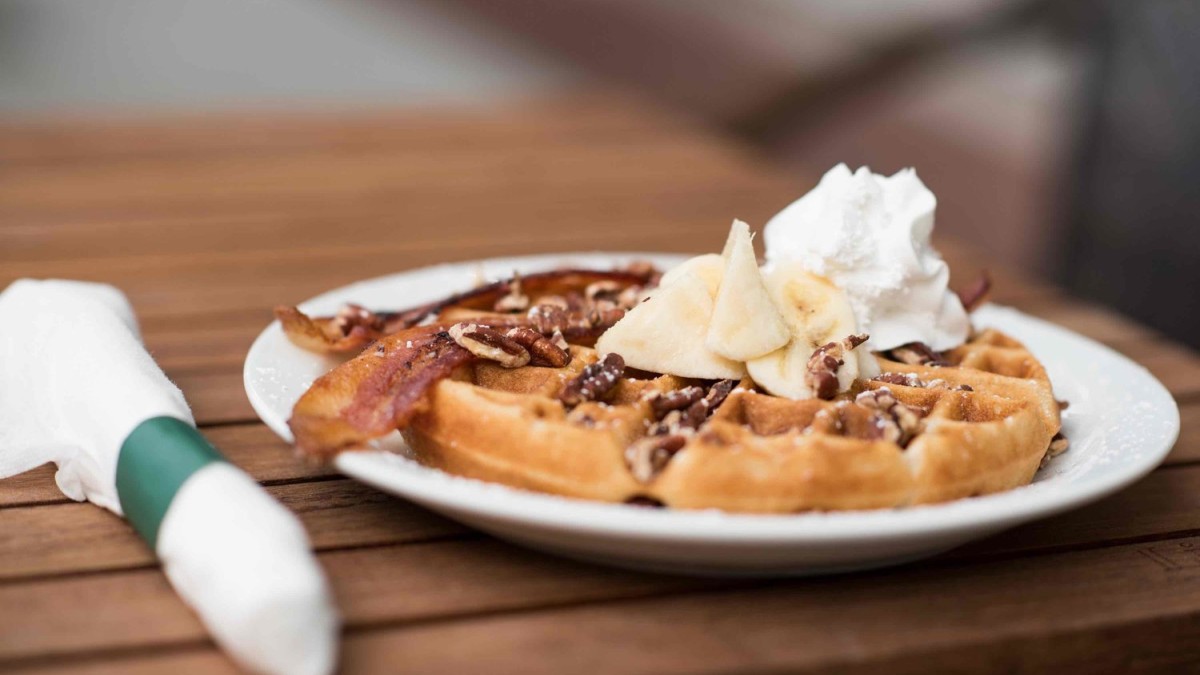 Little Duck Diner
Dine, where the view is almost as good as the food at Little Duck Diner. Brunch, lunch or dinner, this vintage diner-inspired eatery is a deliciously satisfying way to please your appetite. Try one of their melt-in-your-mouth waffles as you do a little happy dance in one of their comfy leather booth seats or wooden dining chairs while enjoying the scenic beauty of Savannah.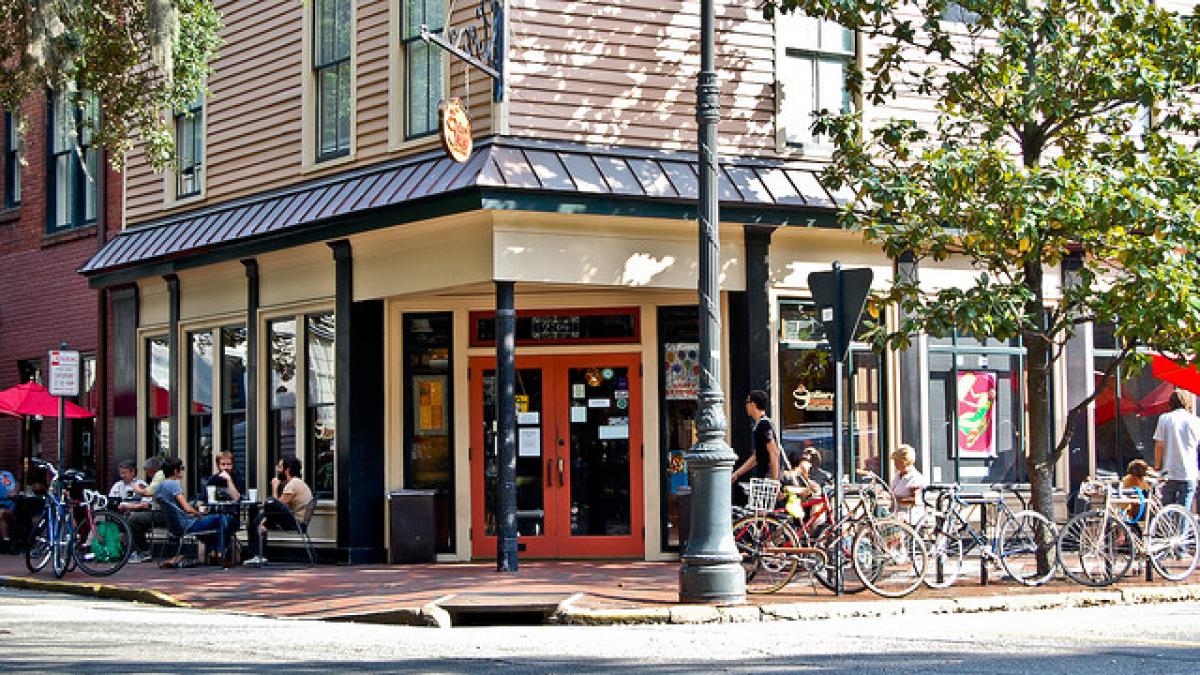 Gallery Espresso
If your appreciation for a good roast equals your appreciation for fine art, then Gallery Espresso is where you want to be. This bustling Bull Street café features flavorful blends and plenty of plushy seats right beside the windows. Sip your cup and gaze out upon Chippewa Square, or take your drink with you and stroll around the gallery and view captivating works from Savannah area artists. No matter where you set your sights, there's plenty to see – and taste – at Gallery Espresso.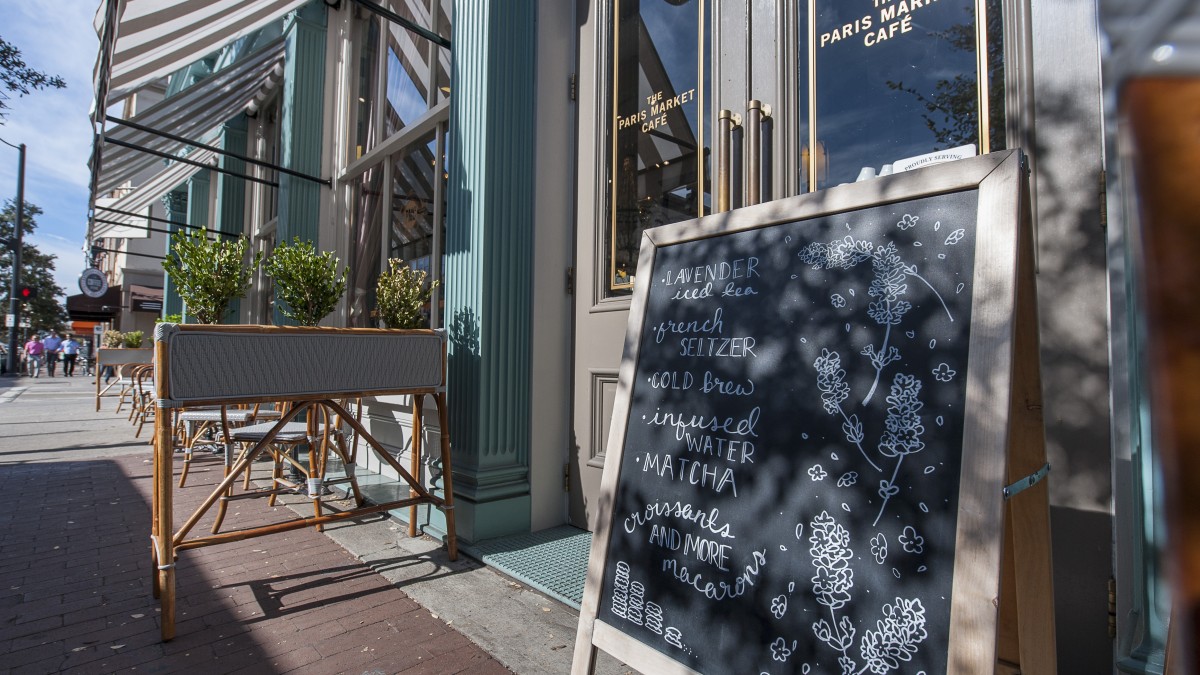 The Paris Market
This authentic Parisian café will make you feel like you've stepped out of Savannah and into Paris. Grab a warm, homemade croissant and cup of freshly brewed coffee, and relax by The Paris Market's large windows, in their cozy café nook or at their outdoor tables. With the help of The Paris Market, it's easy to saveur the best of Savannah.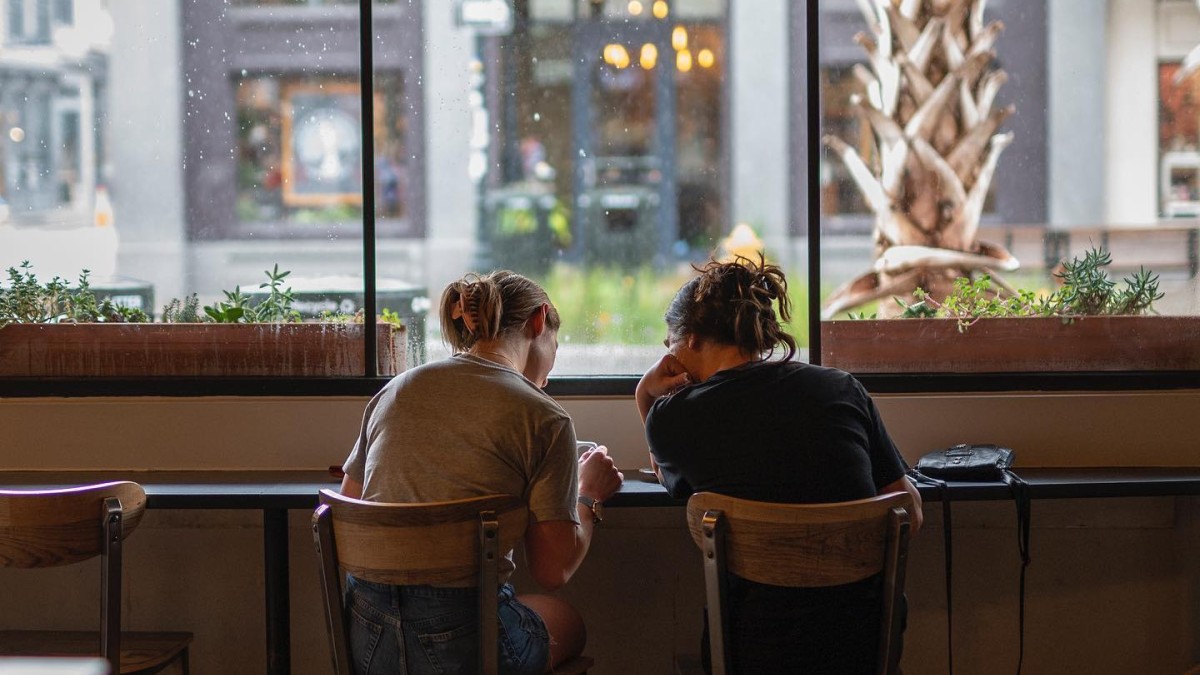 The Coffee Fox
You can find this eclectic café on the lively Broughton Street where baristas serve up locally-roasted joe from PERC Coffee Roasters. Stop by and try one of The Coffee Fox's signature coffee drinks, like the Mexican Mocha or the Horchata Latte. The café is cozy, but there's plenty of seating by the windows for your viewing pleasure. And be sure to visit their sister store, Foxy Loxy Cafe, located in the Starland District.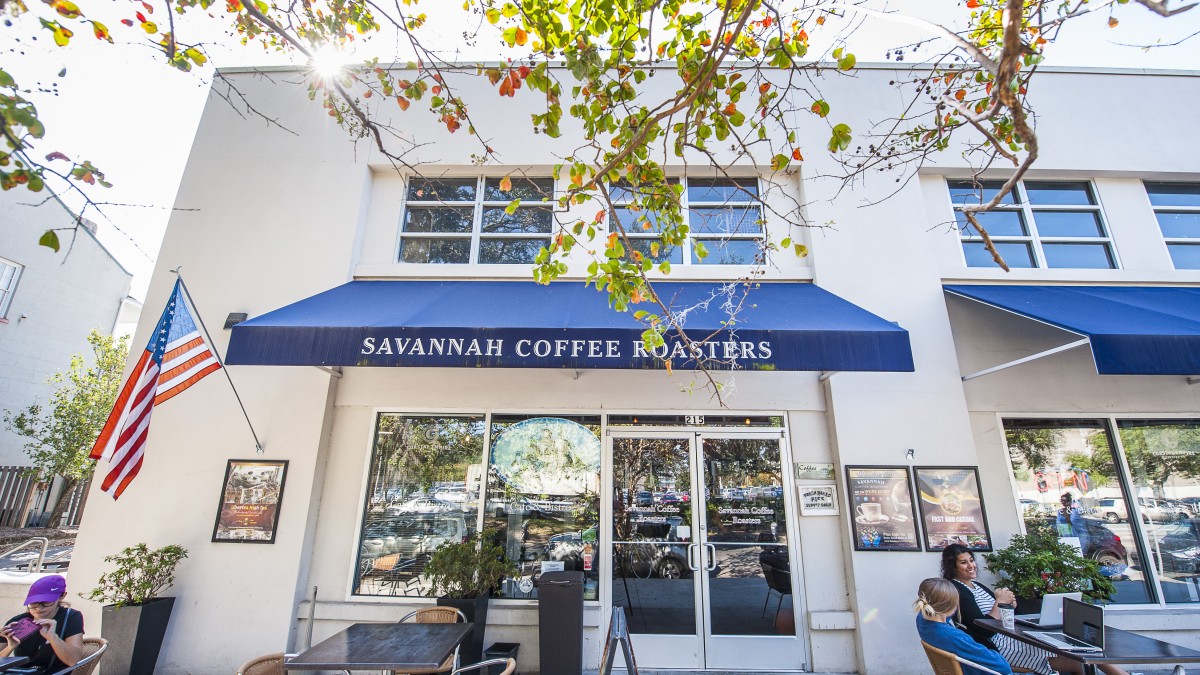 Savannah Coffee Roasters
Established in 1909, the Savannah Coffee Company has been pouring their heart into every cup of fresh coffee for over 100 years! However, this cozy location on Liberty Street offers far more than just coffee. Savannah Coffee Roasters serves breakfast, lunch and dinner and a healthy helping of local art. Local performance group Odd Lot Improv calls this building home and performs a wide array of shows throughout the year. Stop in for a coffee and stay for the show!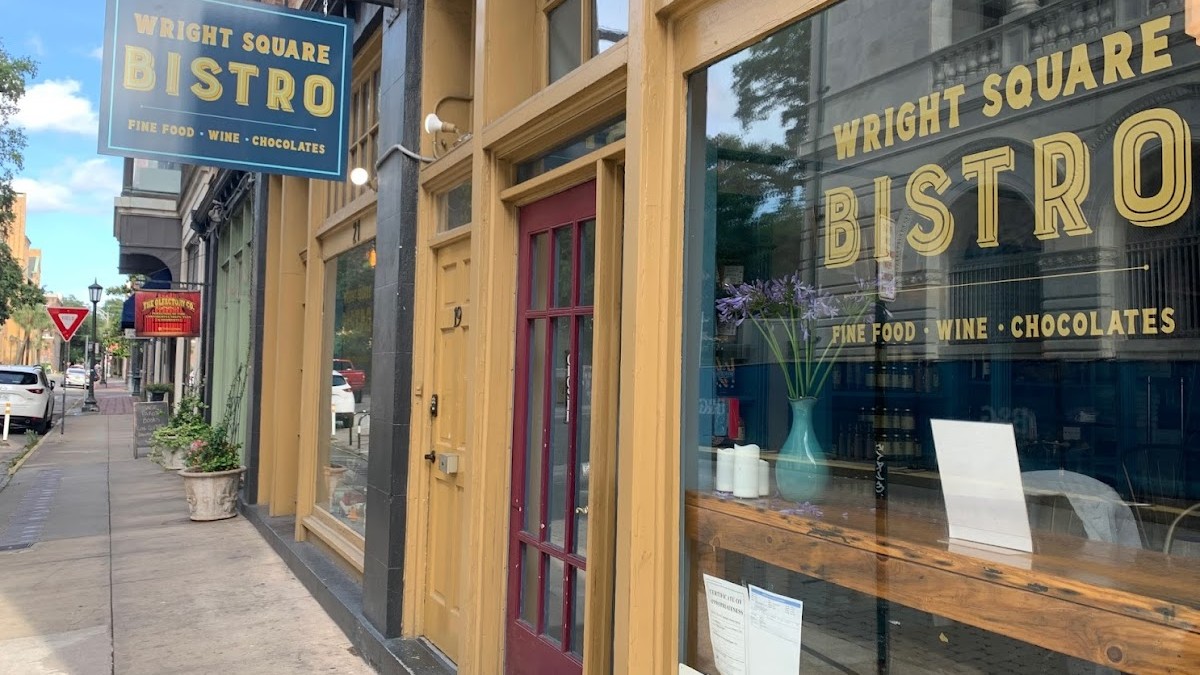 Wright Square Bistro
Can you guess where Wright Square Bistro is located? This adorable cafe has plenty of coffee beverages and cafe sandwiches, but the main draw is the incredible selection of sweet treats! Stop by Wright Square Cafe for a freshly baked brownie, chewy cookie, flavored croissant, or an incredible gourmet chocolate truffle.