Experience This Savannah Hotel's Charming Restaurant
By Jess Brannen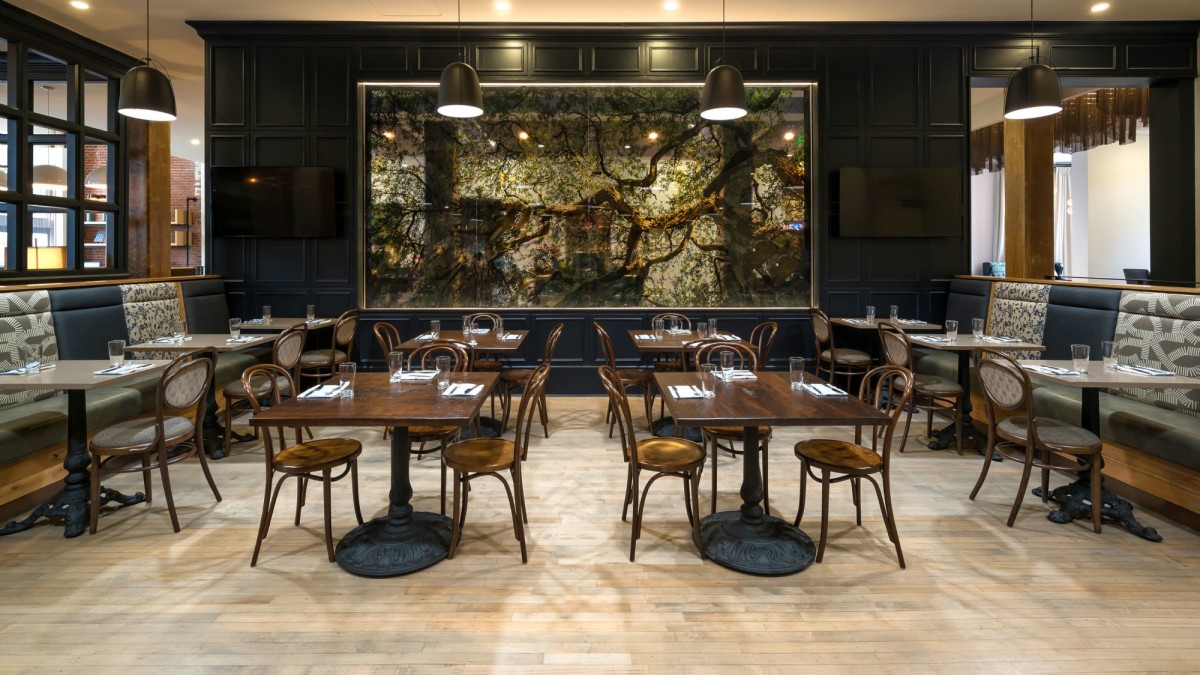 Cuisine is one of the major draws for any locale, and Savannah is no different. Southern culture is baked right in to the food and hospitality rings out in each of the city's many restaurants. But one establishment, Savannah's Hotel Indigo, has become an unexpected source for some of the best dishes around.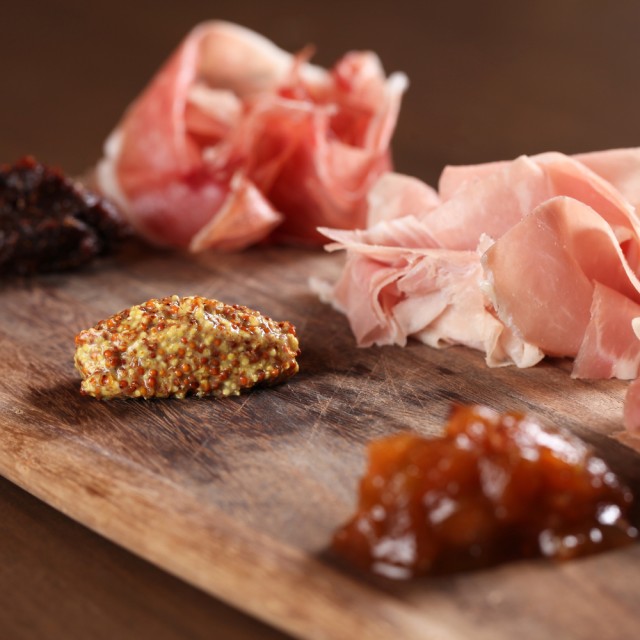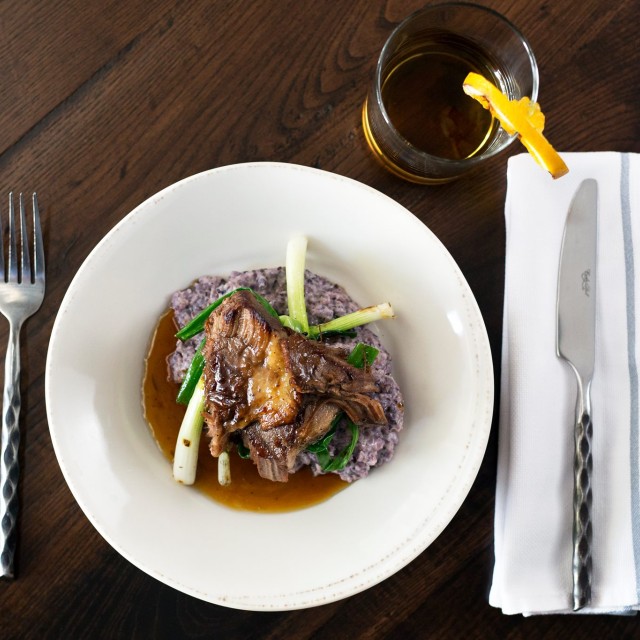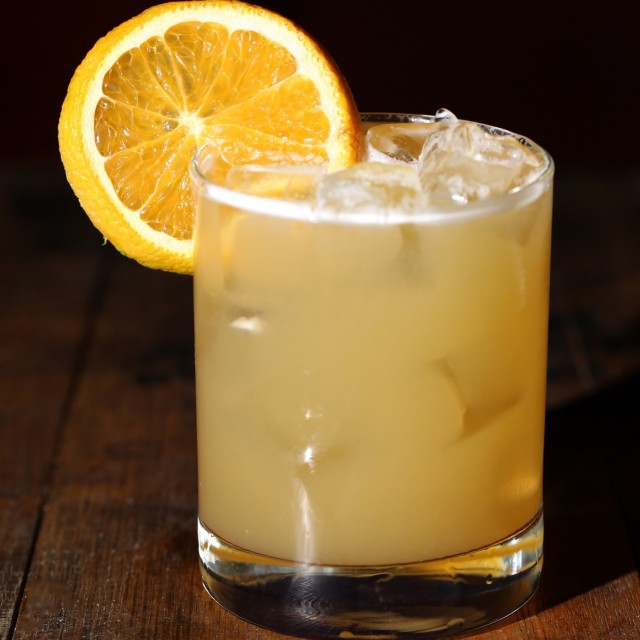 The Five Oaks Taproom is more than just a hotel amenity; it's a destination all its own. From the beautiful decor to the thoughtful, local offerings on the menu, this restaurant is worth trying even if you aren't a guest at the Hotel Indigo!



Start your day with breakfast at Five Oaks. Local fare is everywhere on the menu, from Savannah Coffee Roasters' fresh coffee to steel-cut oatmeal with Savannah Bee Company honey and Prosciutto Bruschetta topped with Salt Table's Pink Himalayan Sea Salt.



For dinner, start with a locally sourced charcuterie and cheese plate or chopped kale and peppered plums salad with dressing from Southern Swiss Dairy Creamery. For the main course, enjoy a number of carefully crafted, seasonal dishes, many of which include Hunter Cattle Co.'s grass-fed beef or pork chorizo.
One of the most notable dishes is a local favorite: The Chef's Shrimp & Grits. This savory, creamy dish is filled with plump Georgia wild shrimp, grilled asparagus, canewater cherry tomatoes, sweet peas, chorizo, sherry shrimp valouté, and fried grits. All of the ingredients used in this dish are found within a 90-mile radius of Savannah. It doesn't get any fresher than that!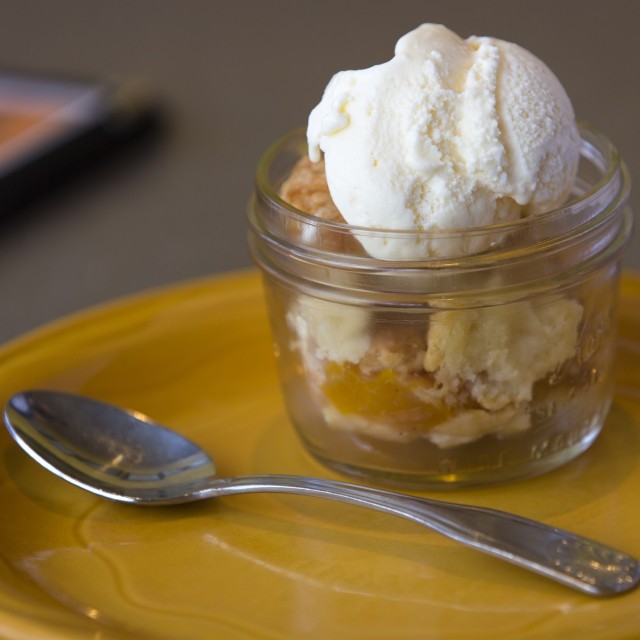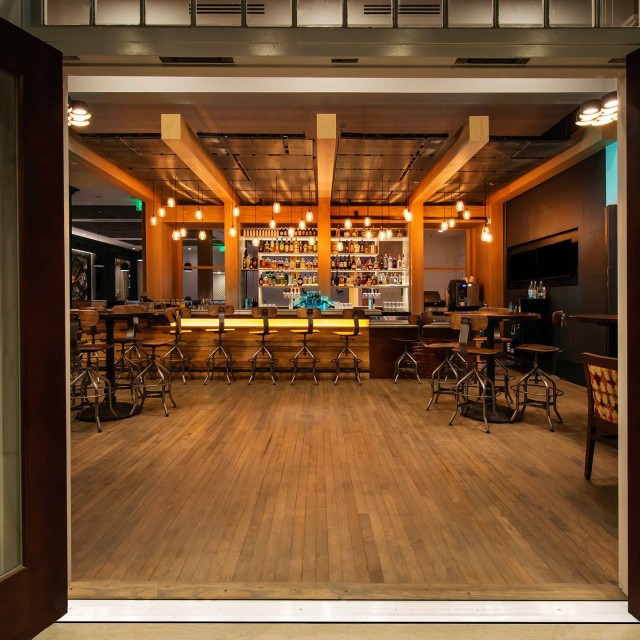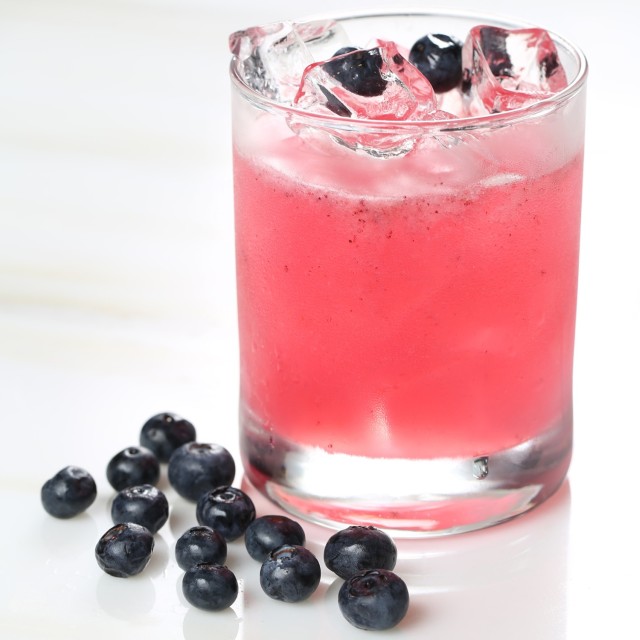 The local selections don't stop there. A scoop of famous Leopold's ice cream is always a good choice and Savannah-made libations are the perfect end to a perfect meal. Southbound Brewery and Service Brewing Co. are on tap, and Savannah 88 Bourbon and Daufuskie Island Rum are available for a stronger treat.



Following dinner, take your conversations and cocktails onto the chic patio lounge and enjoy the gentle breeze and proximity to the popular Ellis Square, City Market, and River Street. Whether you head upstairs to your room, or out to explore Savannah's nightlife, you'll be glad you chose Hotel Indigo's delicious Five Oaks Taproom.