Savannah's Summer Date Ideas: Dining
By Brittany Howard
Savannah's summer date ideas are plentiful. They're like an infinite sonnet that resonates with individuals from various walks of life. It compels you to long for a love you've yet to meet or cling to the one you've trapped. Sorry, "found." Our fun summer date ideas are swipe right, you give me butterflies, flame igniting, on bended knee worthy. Savannah will surely provide a romantic atmosphere for you and your potential or current partner. 
Concerned your present isn't your future? Not on our watch! They say the way to the heart is through the stomach - and we're ready to prove that theory. Let the fun summer date ideas begin.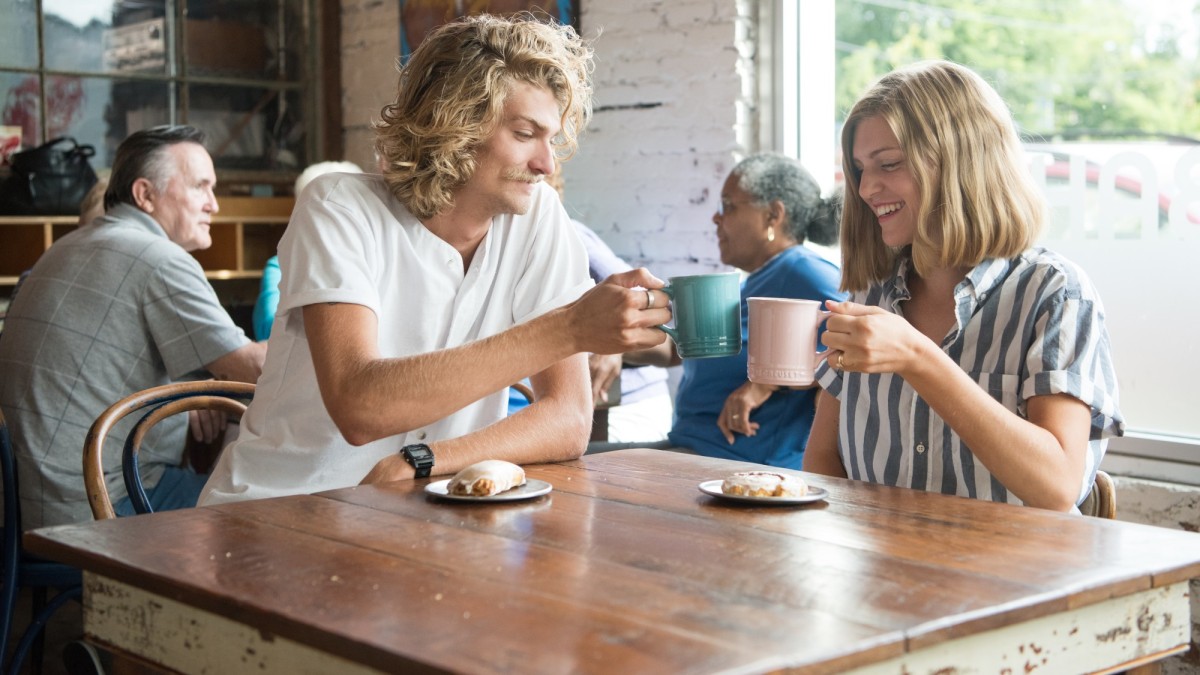 How Do You Like Your Eggs?
Savannah's Summer Date Ideas: Good Morning
Ok, listen, we're all adults here. It's more than acceptable to admit that some people like their eggs scrambled, others fried and some poached! That's all we're saying here. If you've decided to begin your morning together on this summer date escapade, Franklin's is not only beautiful, but their breakfast sandwiches, pastries and specialty coffees are divine. The Coffee Fox is an intimate spot for caffeine gurus to receive a bold but quick pick-me-up. Goose Feathers Cafe European-inspired bakery serves breakfast ALL day - as long as it's before 2:30 p.m. Via their Bull Street or Forsyth Park location, The Collins Quarters' fresh ingredient menu options are satisfyingly eye-opening. Get ready to schmear it on thick at Big Bon Bodega. Fresh coffee and bagels the size of your head?!; hello, good morning, right?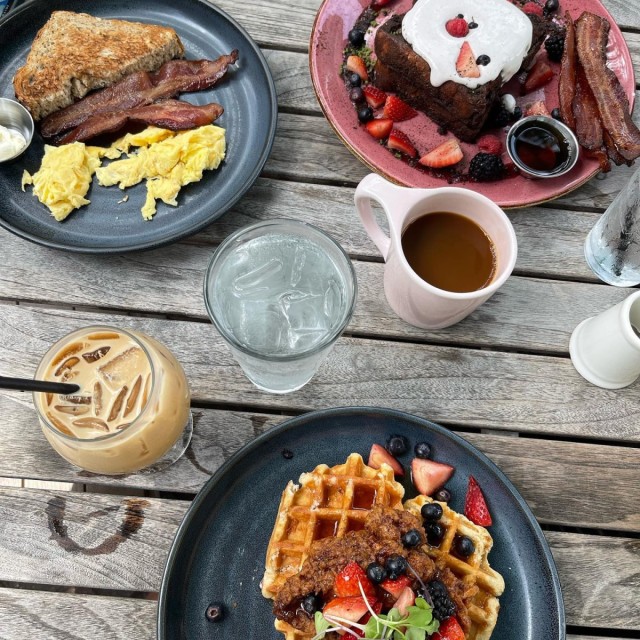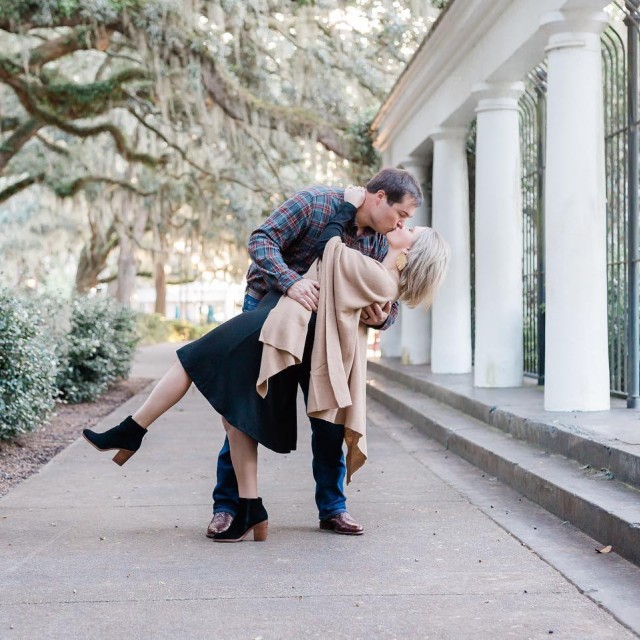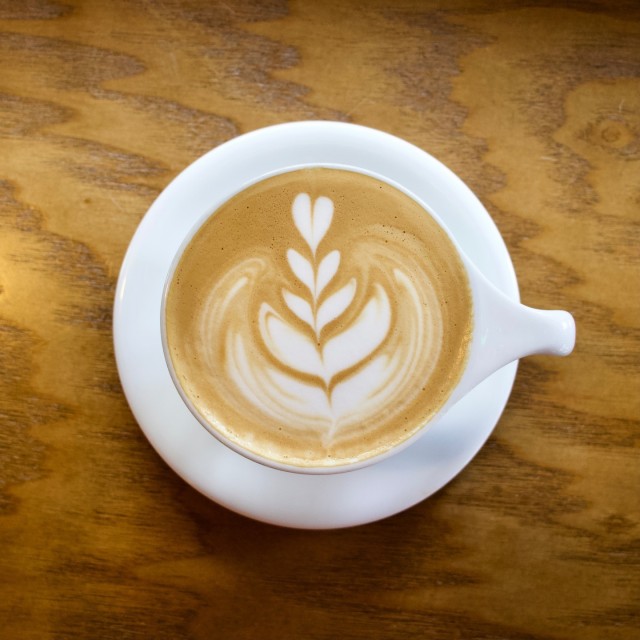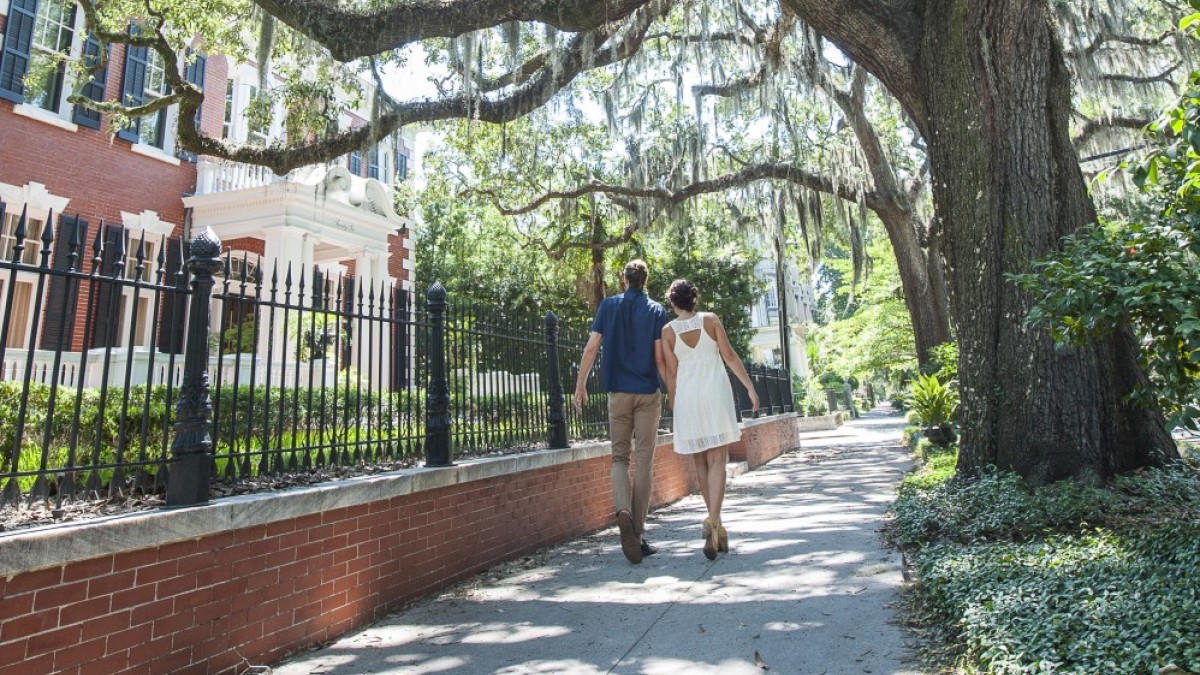 Mid-morning Rendevous
Fun Summer Date Ideas: Did Someone Say Brunch?
You can take your pick in Savannah if brunch or lunch is your love language. Little Duck Diner and Debi's brunch menus serve your favorite breakfast items long after lunchtime. The mesmerizing sounds of River Street complement Vic's On The River's coastal menu superbly. Grab an outdoor corner table at the Gryphon Tea Room for a picturesque view of Madison Square and a fresh burrata salad or quiche of the day. Zunzibar's beachy vibes scream summer date season and, oh, those summer nights. Rhett's Bloody Mary bar is a nice touch to spice things up for the evening to come.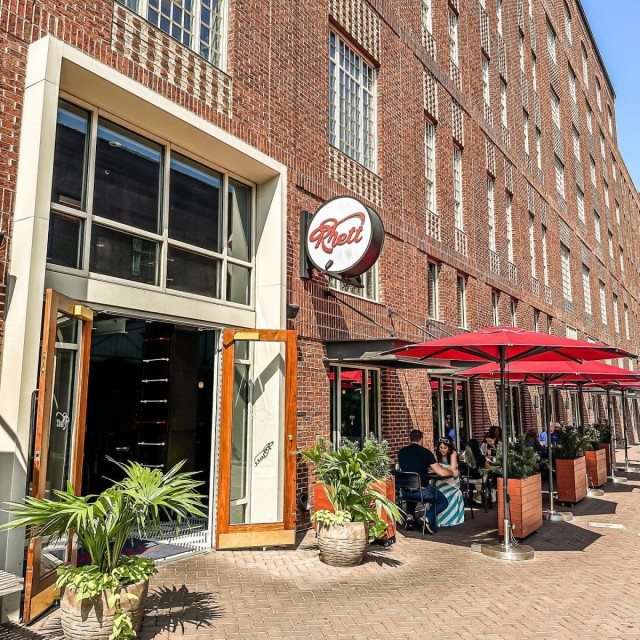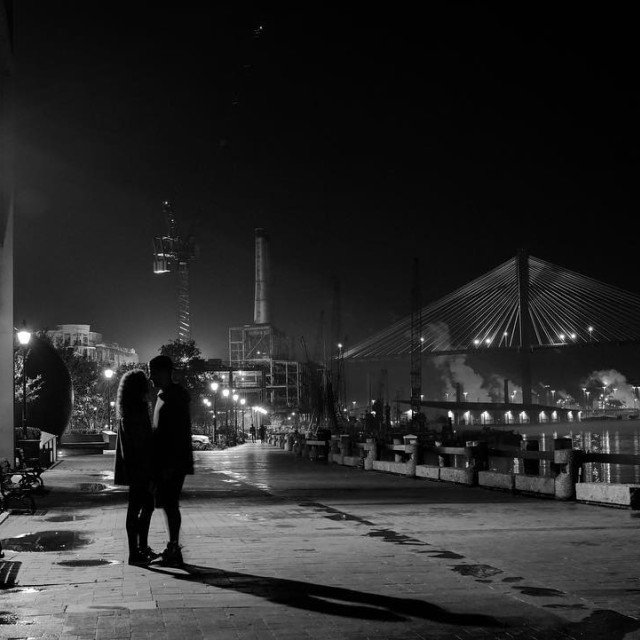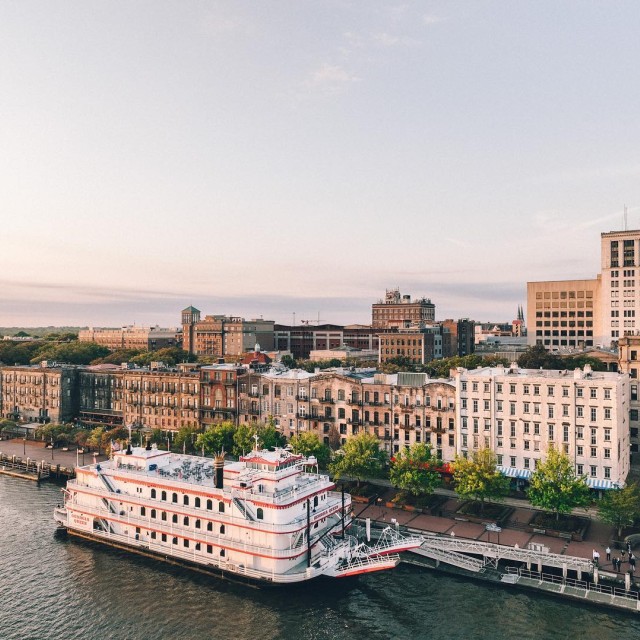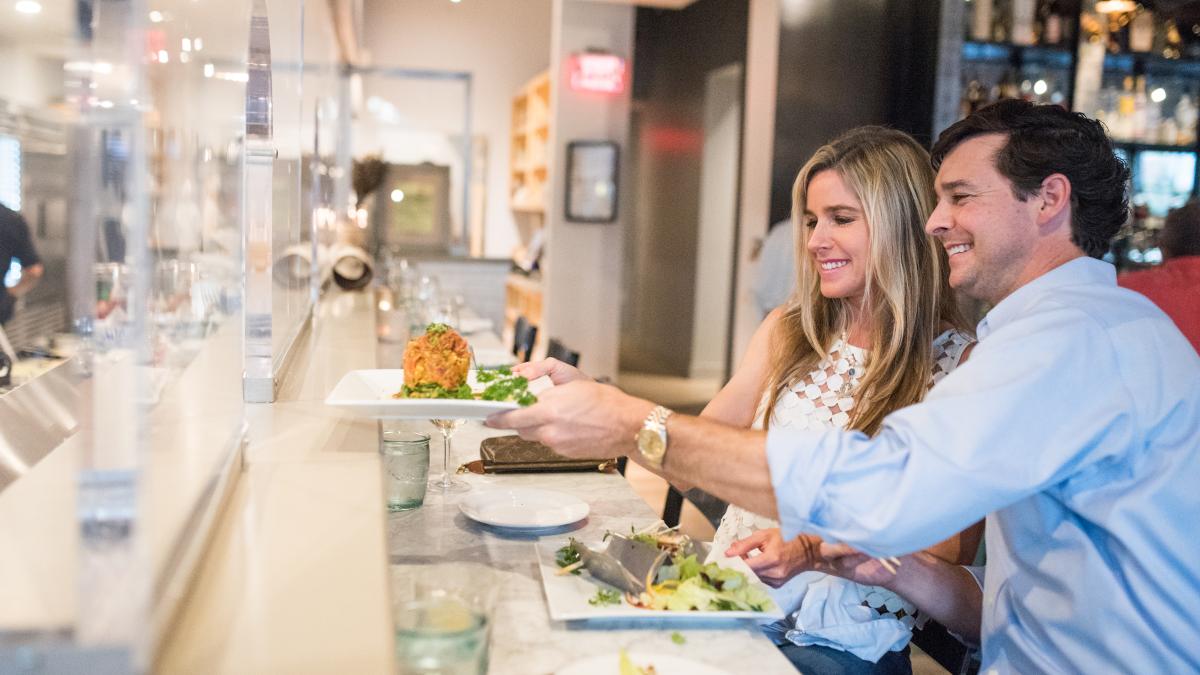 Table For 2 Please
Summer Date Night Ideas in Savannah, GA: Dinner Time
The night may be young, but Savannah's dinner options are long, so let's wind down this list. Feeling French? Make a reservation at Circa 1875 - est magnifique! Garibaldi's and Cha Bella's Italian cuisine will entice you to lick your plate. Asian fusion and Southern cuisine form a delectable team at The Vault and Madame Butterfly. "A new fantastic point of view" awaits inside Plant Riverside District's Stone & Webster Chophouse smokestack.
Date Ideas: Compliment Your Meal With Music & Dancing This Summer
If you speak the language of bebop and enjoy live jazz music with your meal, Good Times Jazz Bar & Restaurant should be on your summer date night radar. Of course, you can't do romance without Southern food - fresh ingredients with intentional modern touches; make dining at Moss & Oak, Husk and Common Thread a warm welcome to your "extended" Savannah family's table.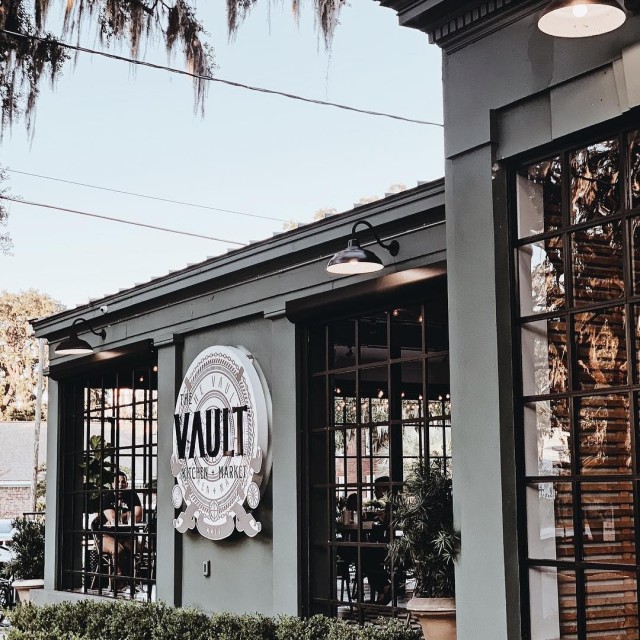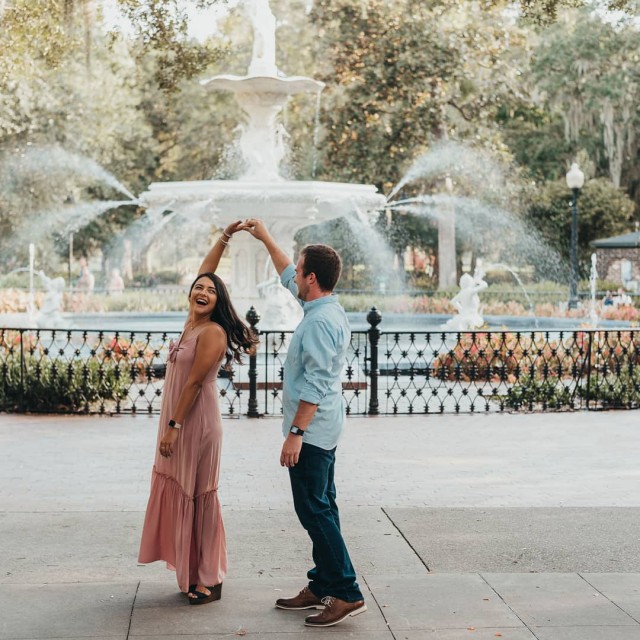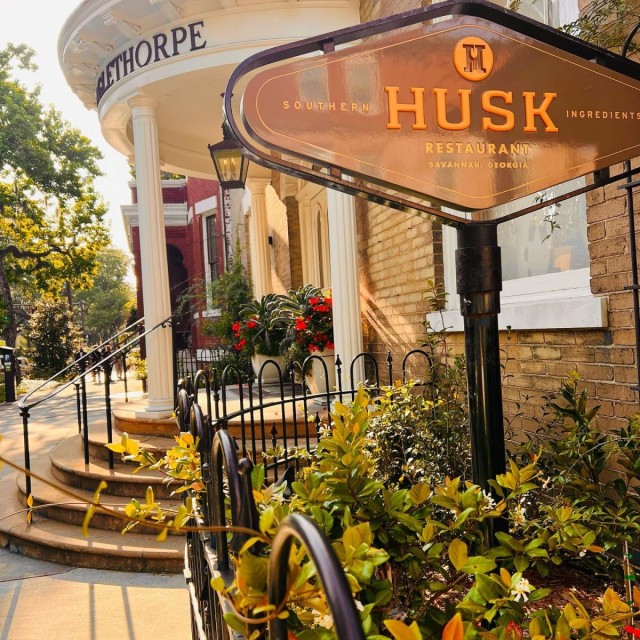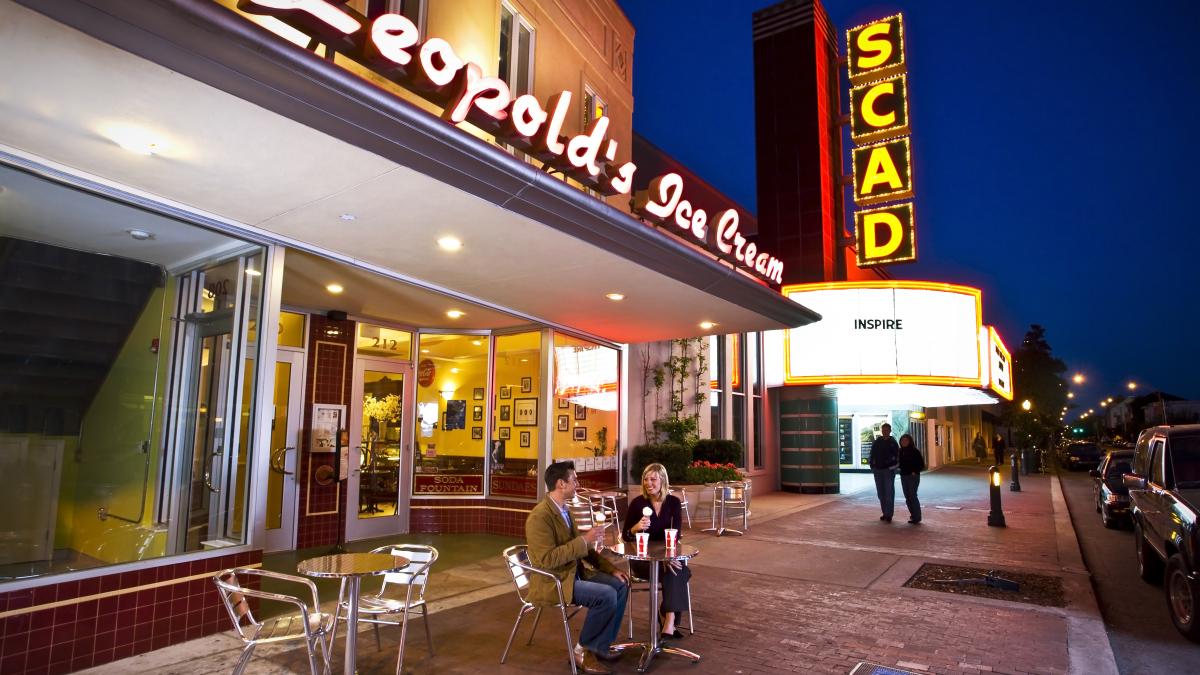 A Sweet Ending, or is it?
Want Fun Summer Date Ideas With Dessert? We Got You
If you've successfully beguiled your way to the end of this summer date night, dessert should absolutely be on the menu. Get your chocolate fix at Lulu's Chocolate Bar, where decadent sweets and cocktails whisper, "Come a little closer." Try the Peach Cobbler Factory, where 12 delicious flavors of a Southern classic are served. Peruse the glass displays at River Street Sweets for local homemade candies, popcorn, baked goods and fudge that are perfect for sharing. Claim an outdoor table under a canopy of lights on Broughton Street at Leopold's Ice Cream, where a 100-year-old city favorite still serves some of the best ice creams.
Fun Summer Date Ideas in Savannah are Endless
Our cute summer date dining options are off to a lovely start, but this is just the beginning. Now let's decide what to do before exchanging keys, last names, etc.