---
Article
Explore Savannah's House Museums
It's expected when visiting Savannah to stroll along many elaborate homes. For a time, bigger meant wealthier, and the prior owners weren't shy about showing off their assets. Thankfully preserving beauty and architecture has been equally important to our city, allowing locals and visitors to step across the historic thresholds of these contemporary house museums.
We love a great tour, especially when a mix of luxury, history, hauntings, and even, ahem - crime is involved. Don't worry; there will be no police tape on these outings.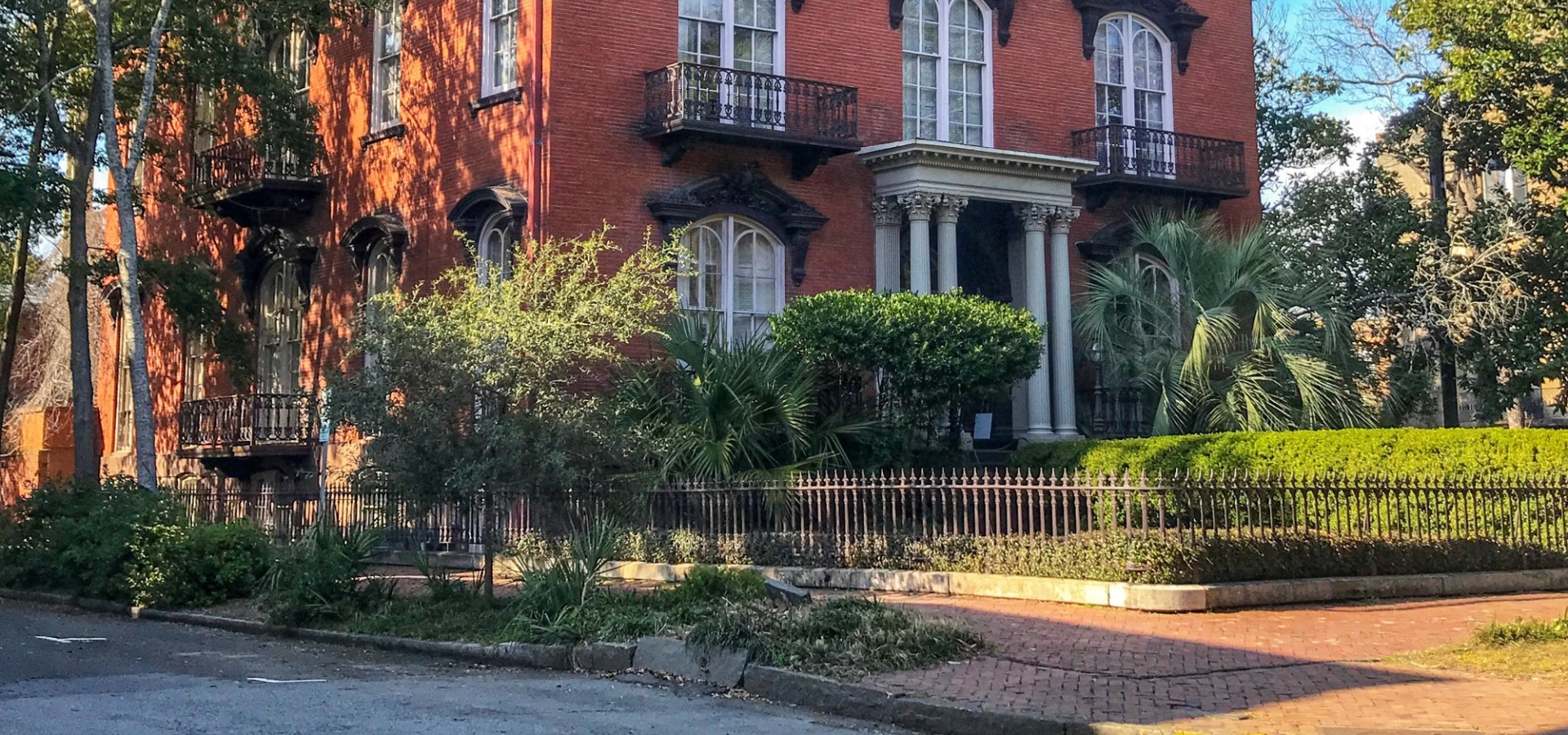 The Mercer House was made famous by the novel turned film "Midnight in the Garden of Good and Evil."
Let's begin with a home most known for the best-selling novel that spilled it all (also now being brought to Broadway) - the Mercer-Williams House. Tour the home of Savannah's antique dealer, preservationist and socialite Jim Williams, known for his savoir faire, elaborate parties and the accused slaying of his lover, Danny Hansford. Author John Berendt takes a deep dive into Williams's life and those who knew him best in his novel, Midnight in the Garden of Good and Evil. Rumors of an eerie presence are said to occur upon visiting the home, especially during Christmas, Williams' favorite time of year. Williams passed away just eight months after his acquittal in 1990. His sister, Dorothy Williams Kingery, now owns and runs the museum.
Check out our Anything But Ordinary podcast interview with author John Berendt here.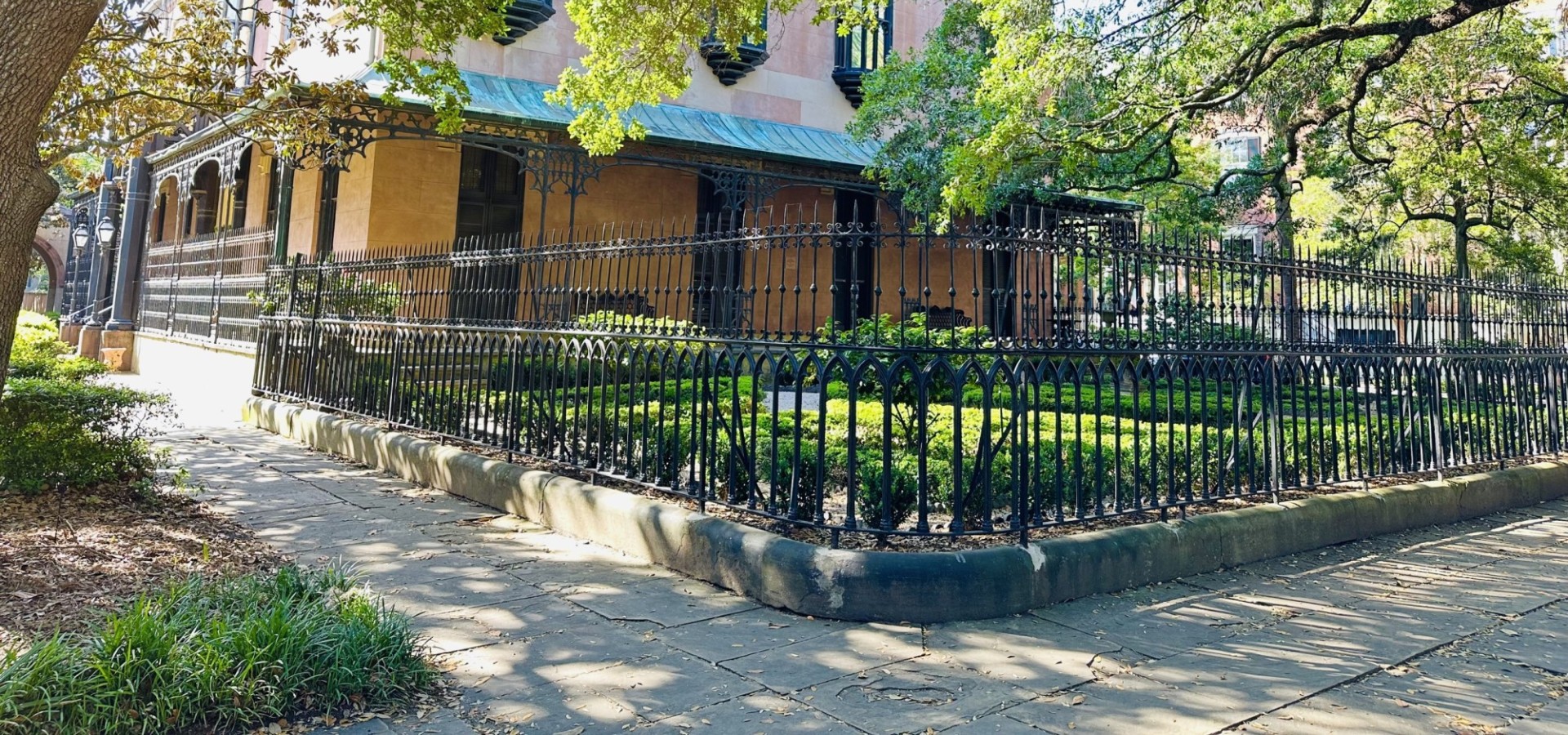 Gothic revival architecture, wealth and Civil War is a fitting introduction to our next home. Englishman Charles Green enlisted architect John Norris of New York in 1850 to build an elaborate home for him and his second wife, Lucy Hunton. Sprawling over 7,300 sq. ft., the Green-Meldrim House now stands at Bull Street and Harris Street. Green had three sons from his prior marriage with his wife Catherine Burroughs before her death and went on to have seven additional children with Lucy. Here you'll discover Green's significant ties to President Lincoln, his imprisonment at Fort Warren, a formerly enslaved pioneer named Susie King Taylor that learned to read and write under its roof and his invitation to General Tecumseh Sherman to use the home as his headquarters during the Civil War. There is much to absorb in this home.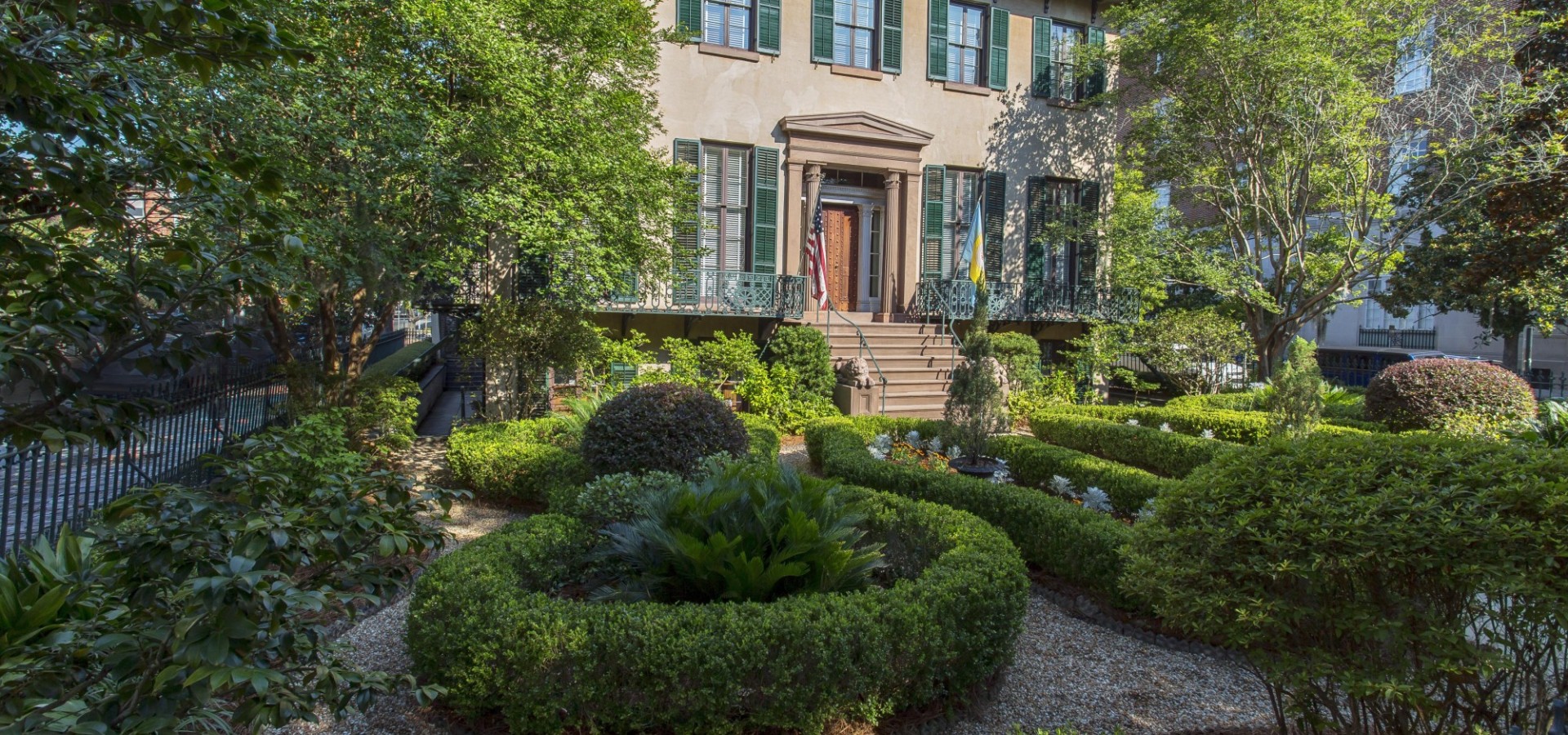 This next home is a true beauty with an equally gorgeous hourglass garden. The Andrew Low House will capture you from the start as you're welcomed by a pair of the friendliest lions (statues, of course) before entering the vast wooden double doors of this three-story 1849 home, also constructed by John Norris (a name you'll often hear in Savannah) for Scottish immigrant Andrew Low and his wife, Mary Cowper Stiles Low.
You'll be in awe as sparkling silver-plated doorknobs catch your eye, the view of iron balconies on all sides and the intricacy of original hand-molded pomegranate and honeysuckle plaster. Get to know the Low Family children, including  William Mackay Low, husband of Juliette Gordon-Low, founder of the Girl Scouts of America. Learn of The National Society of The Colonial Dames of America's preservation and governess of the home, founded by Nellie Gordon, mother of Juliette-Gordon Low and the once enslaved and educated husband and wife, Tom and Mosianna Milledge.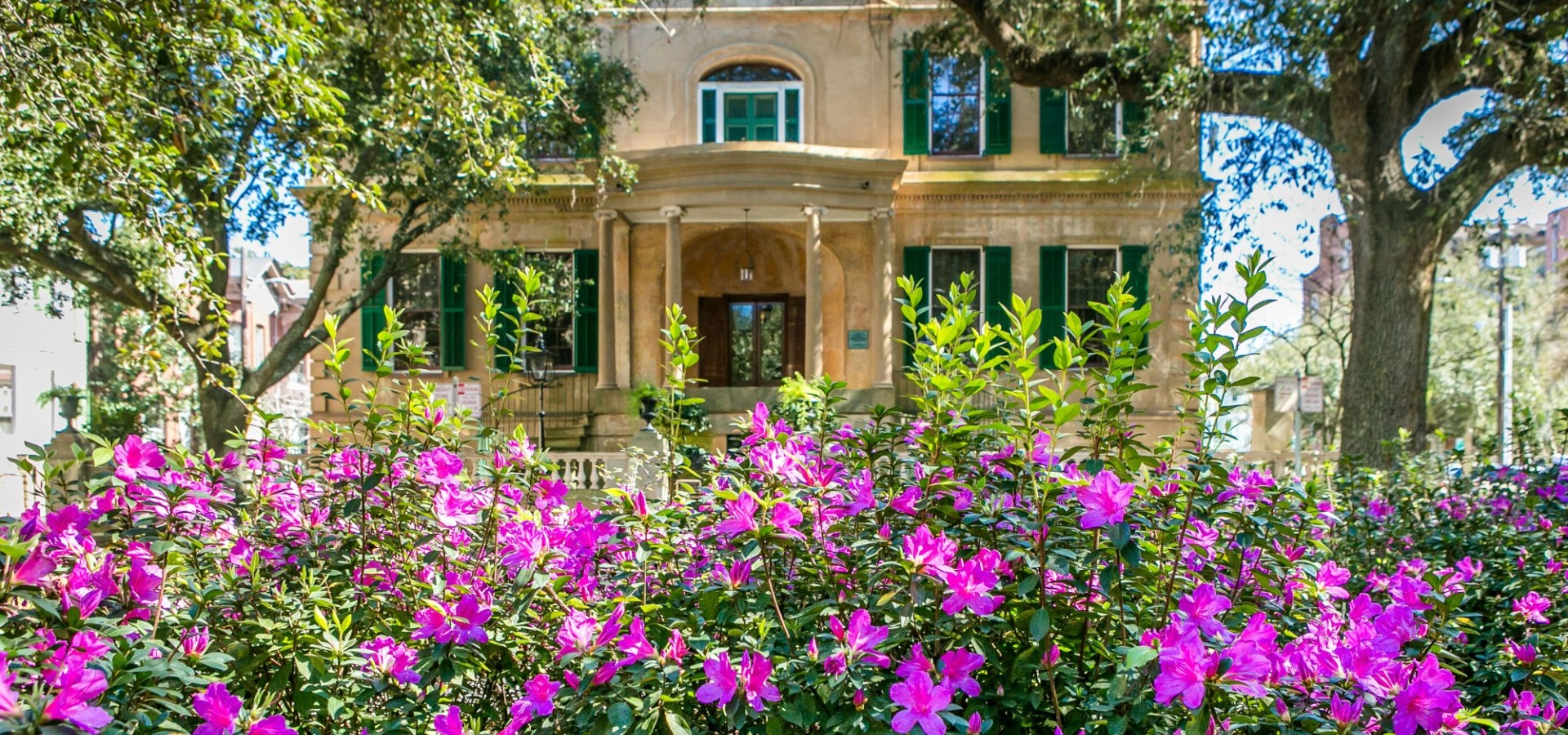 Owens-Thomas House & Slave Quarters
Owens-Thomas House & Slave Quarters
The Owens-Thomas House & Slave Quarters is a testament to the life of the fortunate and enslaved. The home was initially owned by enslaver and shipping merchant Richard Richardson. It was designed and constructed in 1819 by English architect William Jay with the help of both freed and enslaved men. Due to Richardson's financial loss and the yellow fever pandemic, the home was leased to Mary Maxwell as a boarding house in 1824. Lawyer and enslaver George Welshman Owens eventually owned the home in 1830. The home stayed in the Owens family for 121 years until it was offered to the Telfair Academy of Arts and Sciences by Owens's granddaughter Margaret Gray Thomas. Explore the two-story slave quarter where the spirits are said to roam. View the impressive parterre garden and the exuberate living quarters that clearly differentiated between the haves and the have-nots.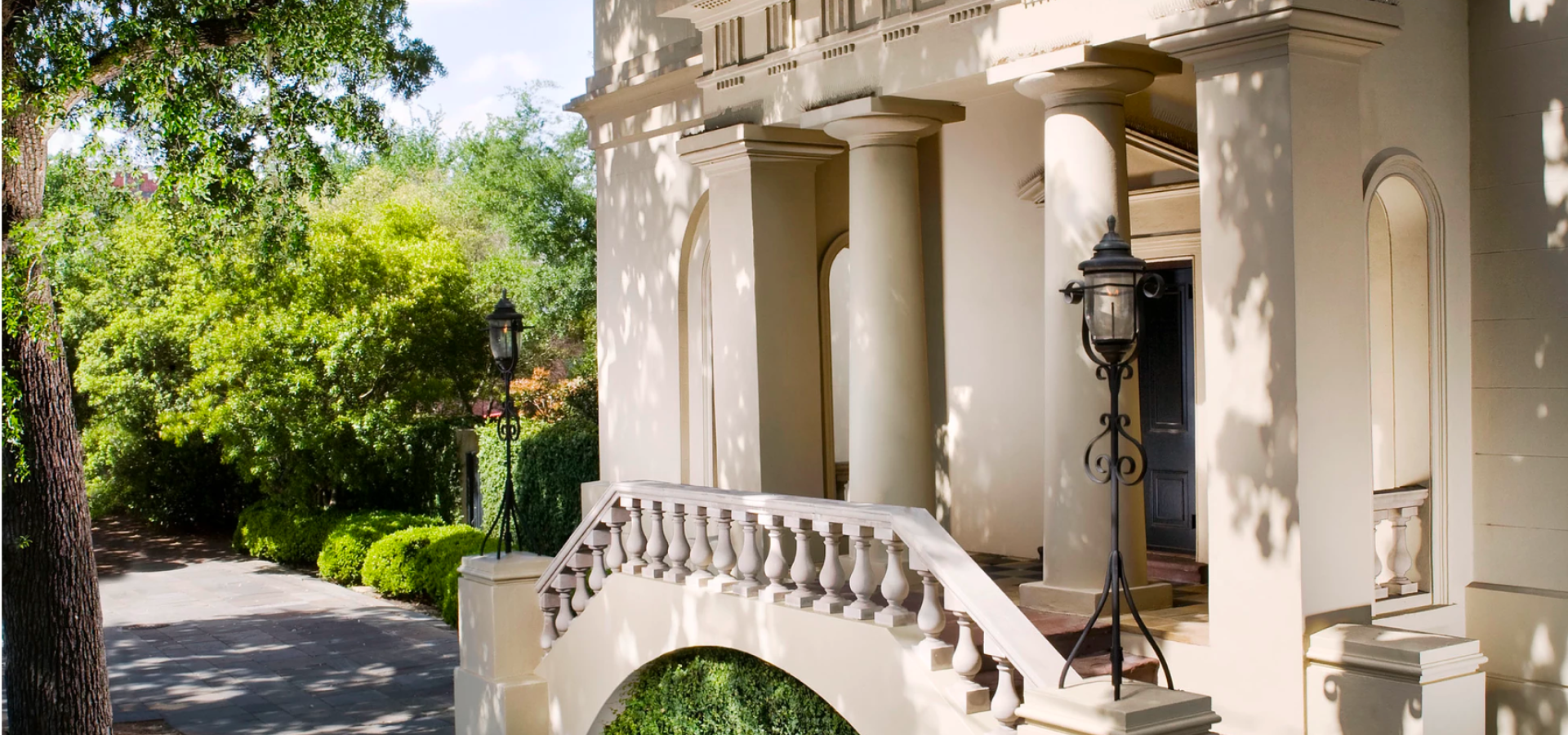 Scarbrough House - Ships of the Sea Maritime Museum
Ships of the Sea Maritime Museum
Peruse the Scarborough House, the current dwelling of the Ships of the Sea Maritime Museum. Owner William Scarborough was a genuine Renaissance man that hailed from North Carolina to Savannah in 1802. Learn of his journey to wealth and later hardship in 1820 and his time as president of the Savannah Steamship Company, which launched the SS Savannah, the first steamship to cross the Atlantic. Learn of the home purchase in 1878 for the West Broad Street School for African-American children and the beginning of restoration efforts of the Historic Savannah Foundation in 1972. View the museum's exquisite seafaring paintings, ships and antiques.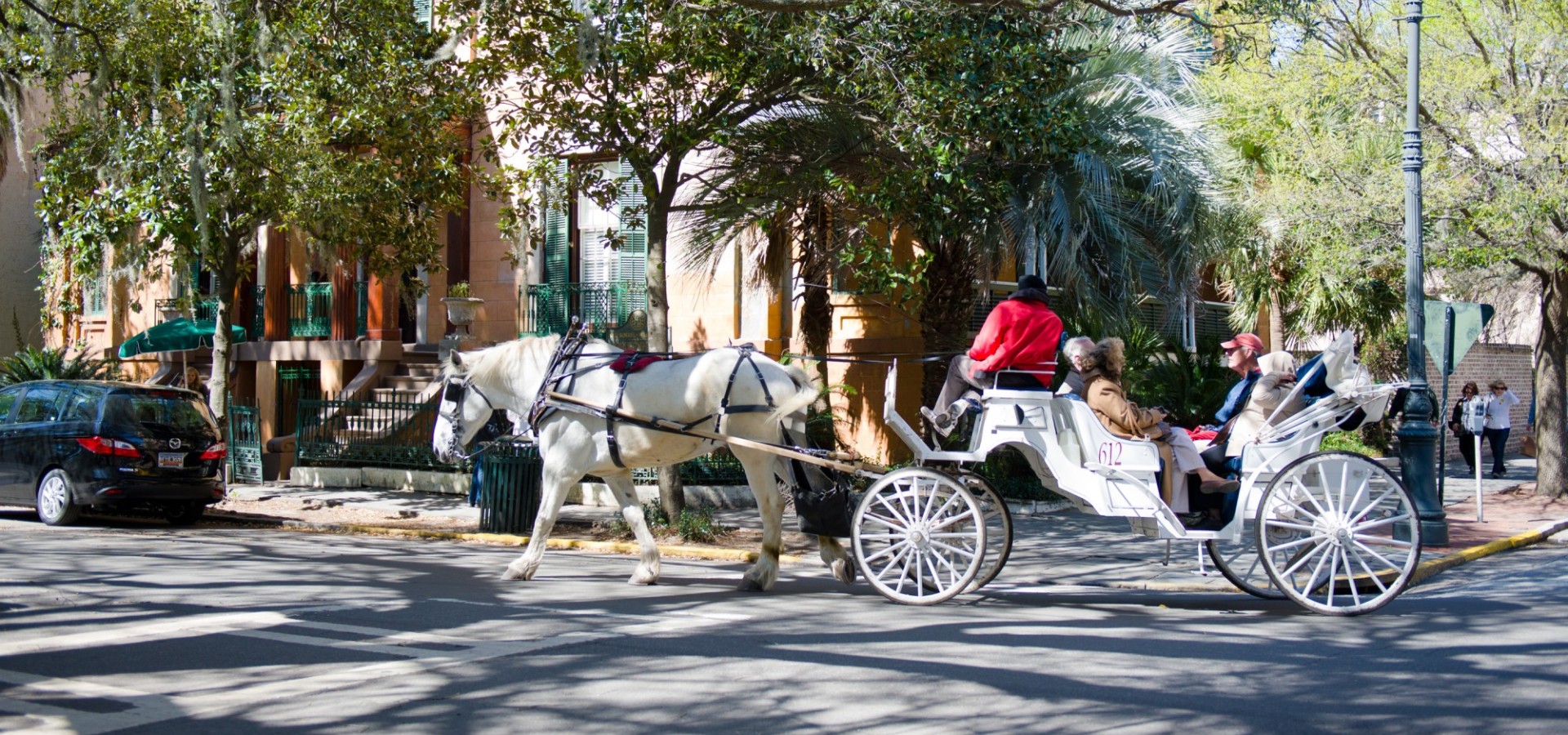 Sorrel Weed House & Carriage House
An encounter awaits you at the Sorrel Weed House & Carriage House. Architect Charles Clusky designed the home between 1830 and 1845 for a wealthy French Haitian merchant, Francis Sorrel. The home was built to host the prominent and elite and to accommodate the Sorrel Family's lavish lifestyle. Rumors of the homes many skeletons from the past aren't shy about telling their own stories. Visitors are welcome to hear the accounts from the "spirit's" mouths through architecture, paranormal or ghost tours.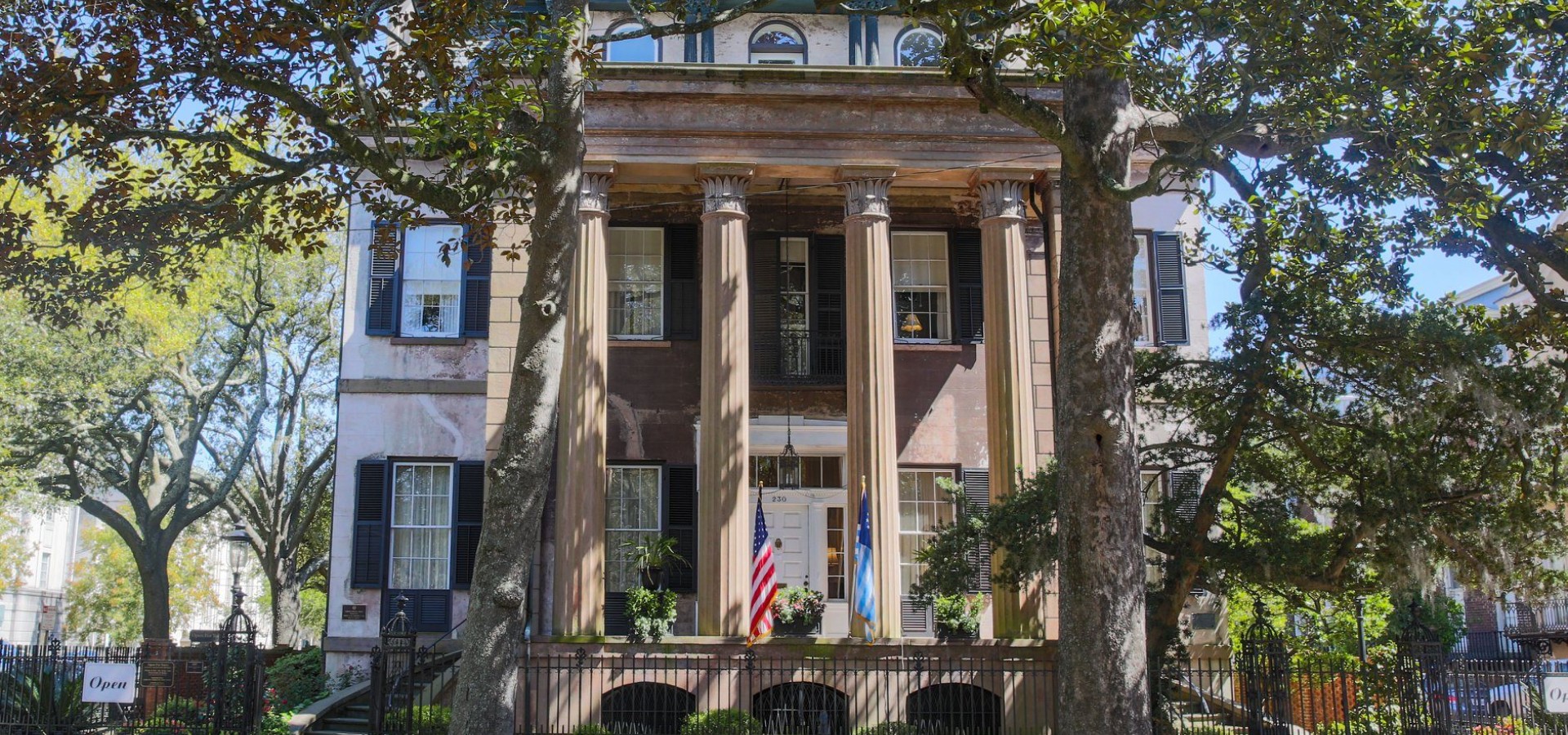 Photo courtesy of Harper Fowlkes House Facebook page
Another Charles Clusky design, Harper Fowlkes House, was built in 1842. Aaron Champion first owned the home, but it was later purchased by known art dealer and preservationist Alida "Harper" Fowlkes. Enter past the grand columns as you enter the architectural masterpiece. Gorgeous oil paintings adorn the walls, while luxurious furnishings are intricately placed throughout the home. Willed to the Society of Cincinnati in the State of Georgia by Fowlkes in 1985, the impressive abode has welcomed visitors through its doors since 2008.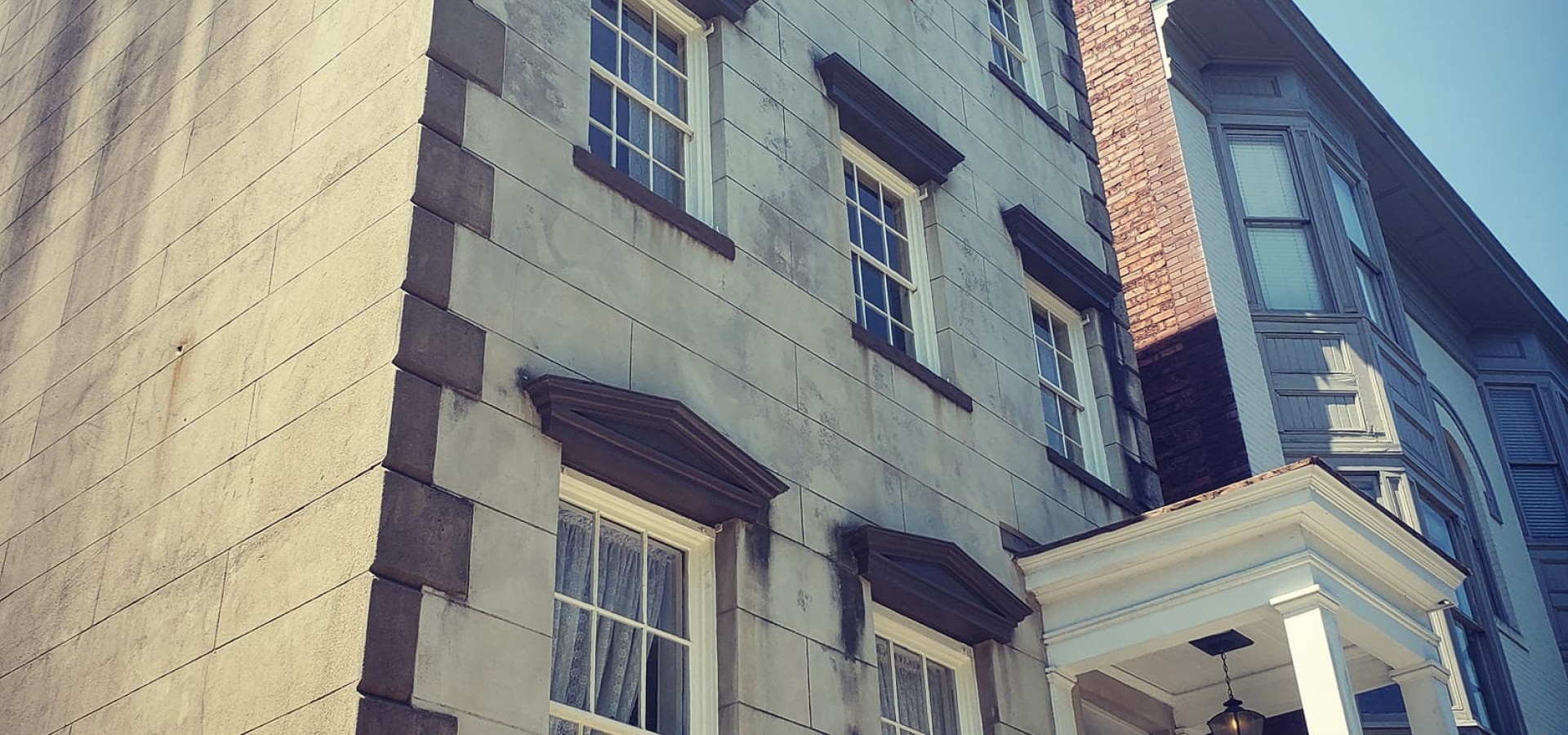 Photo courtesy of Flannery O'Connor Childhood Home Facebook page
Flannery O'Connor Childhood Home
Walk the adolescent halls of one of America's most prominent literary intellects at the Flannery O'Connor Childhood Home. O'Connor was an only child living a sheltered life with a lively imagination. Discover O'Connor's call to fame at five years old for teaching her chicken to walk backward. Browse and learn of her two novels and more than two dozen published literary short stories before succumbing to her battle with lupus at the age of 39.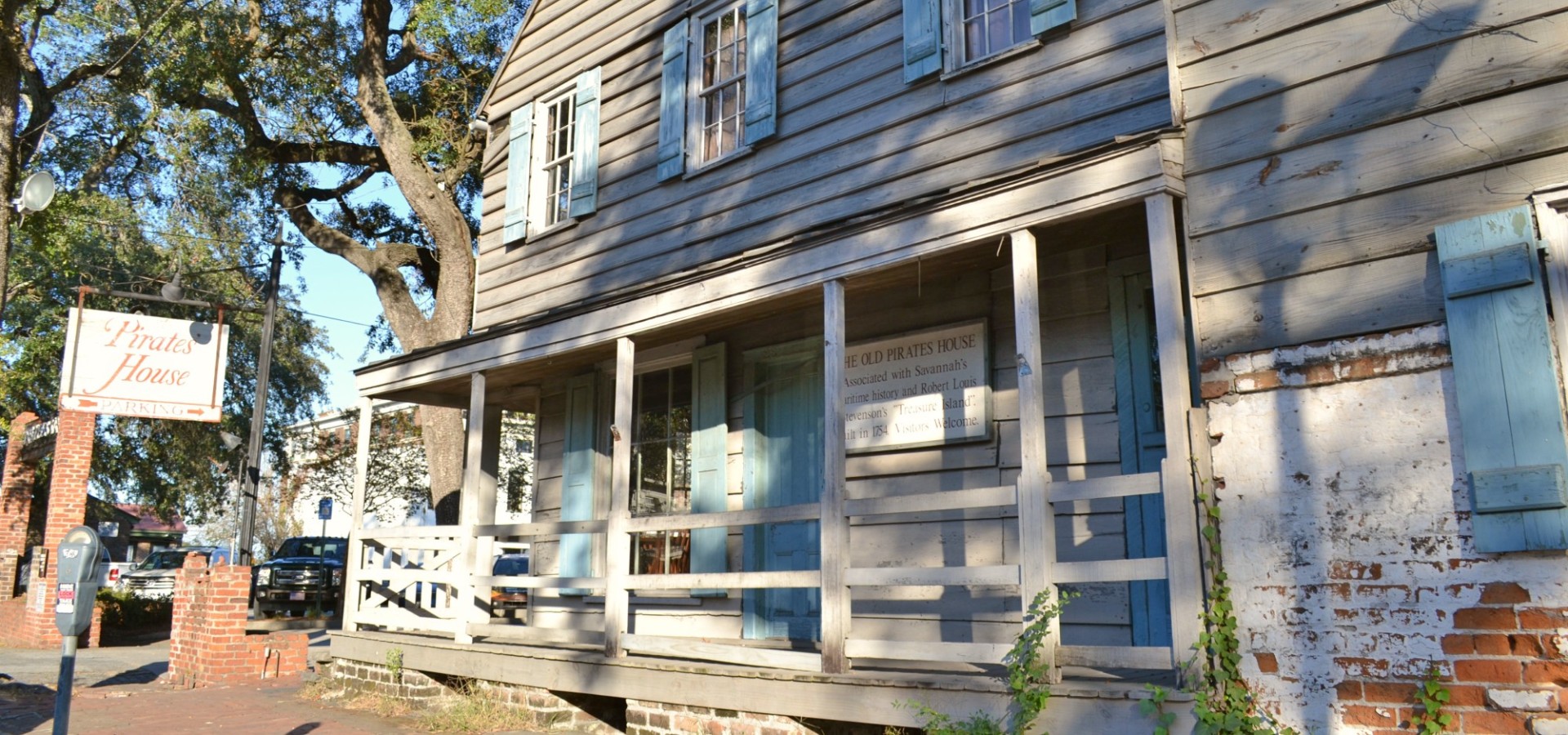 Aye, gather around to hear the legend of Savannah's pirate history while dining on a delicious meal at The Pirates' House. Although not a conventional museum, the Priates House has a scurvy past that will shiver your timbers. Savannah had become known as a booming seaport town and The Inn and Tavern was soon established in 1753 for the city's visiting sailors. It's rumored that several unsuspecting drunken sailors unknowingly became part of pirate crews after allegedly awakening from their intoxicated state. This local tavern is also said to be haunted by the sailors and pirates of Savannah's past and inspired Treasure Island author Robert Louis Stevenson before becoming the full-service restaurant we know and love today.
House museums are collections of intimate memories. The sincere and authentic experience allows visitors a glimpse into the lives of Savannah yesteryear, continually making these attractions an integral part of our city.