Your Savannah Bucket List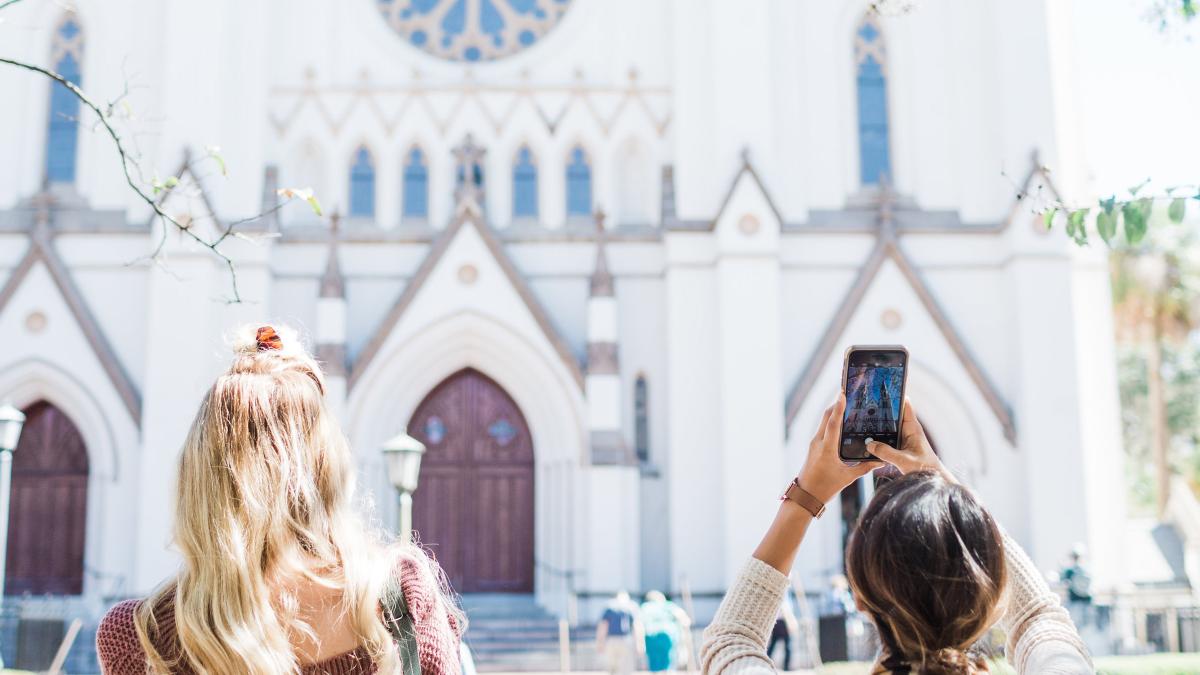 Whether you're an honorary Savannahian or a first-time visitor, don't leave town without checking these must-dos off your list.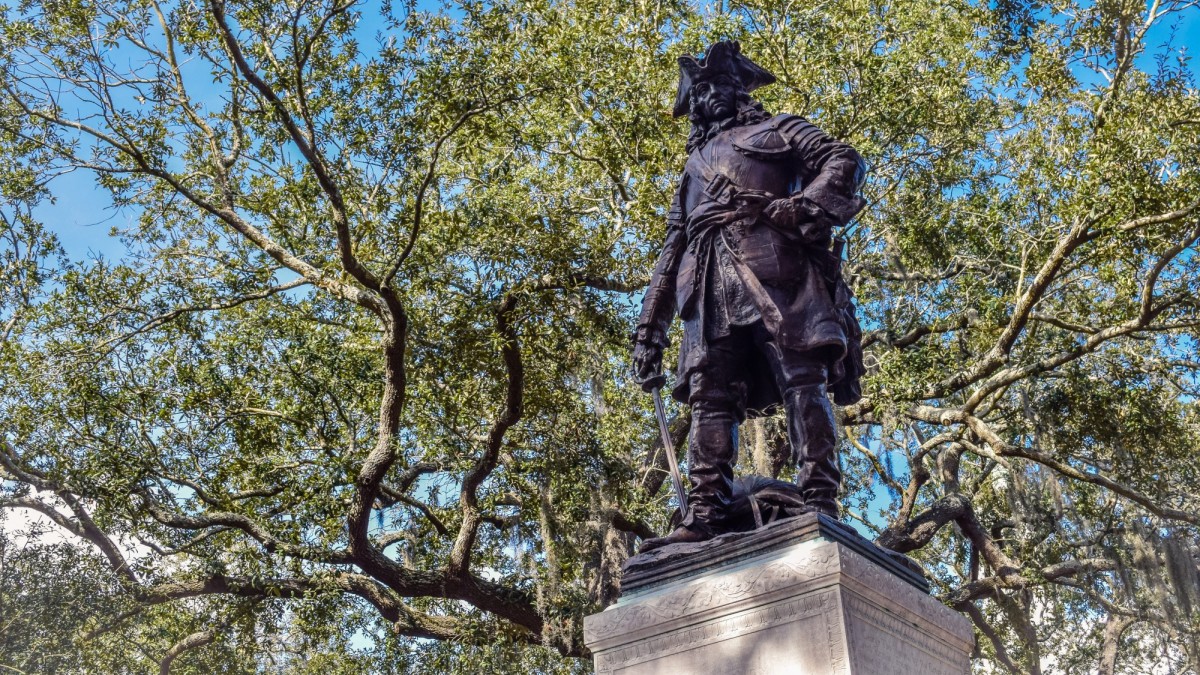 Savannah's Squares
Savannah's squares –– small parks with verdant year-round greenery, stately sculptures and plenty of room to relax for a picnic –– are one of the city's most iconic features. Wear a pair of comfortable shoes and see all 22! Chippewa Square, which features a bronze statue of Savannah founder General James Edward Oglethorpe, was also featured in the film "Forrest Gump" during the beloved film's bus stop scenes. Although Forrest's bench is no longer on the square, visitors can find it at the Savannah History Museum.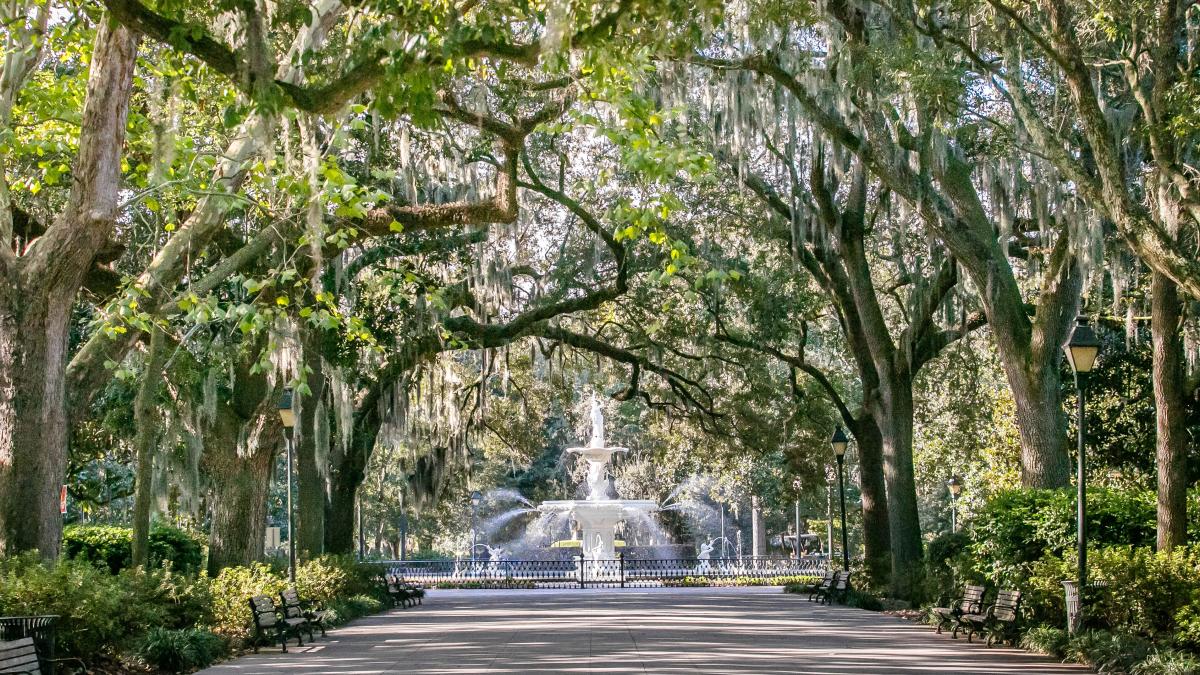 Forsyth Park
A 30-acre green space  in the heart of town, Forsyth Park is home to one of Savannah's most photographed sights: the Forsyth Fountain, erected in 1858. Forsyth also features basketball and tennis courts, two playgrounds, a half-shell theatre and a bustling Saturday farmer's market. With plenty of space to play and unwind, it's a great place to bring kids, pups or a picnic.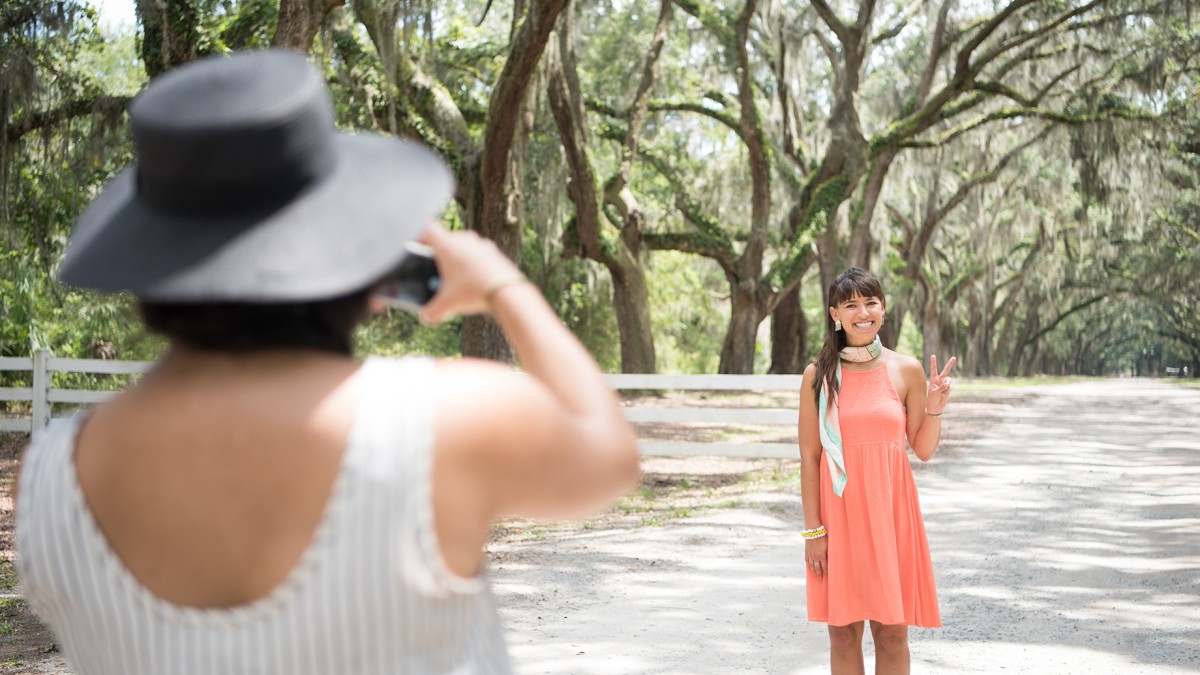 Wormsloe State Historic Site
Drive down a corridor of live oaks to find the ancestral home of Noble Wimberly Jones, a key figure in Savannah's founding. Since the mid-1730s, Wormsloe has been a military outpost, plantation, country home and farm. Now, visitors enjoy exploring the maritime forest via winding nature trails, learning more about Savannah's history in the museum and seeing the tabby ruins of the original mansion.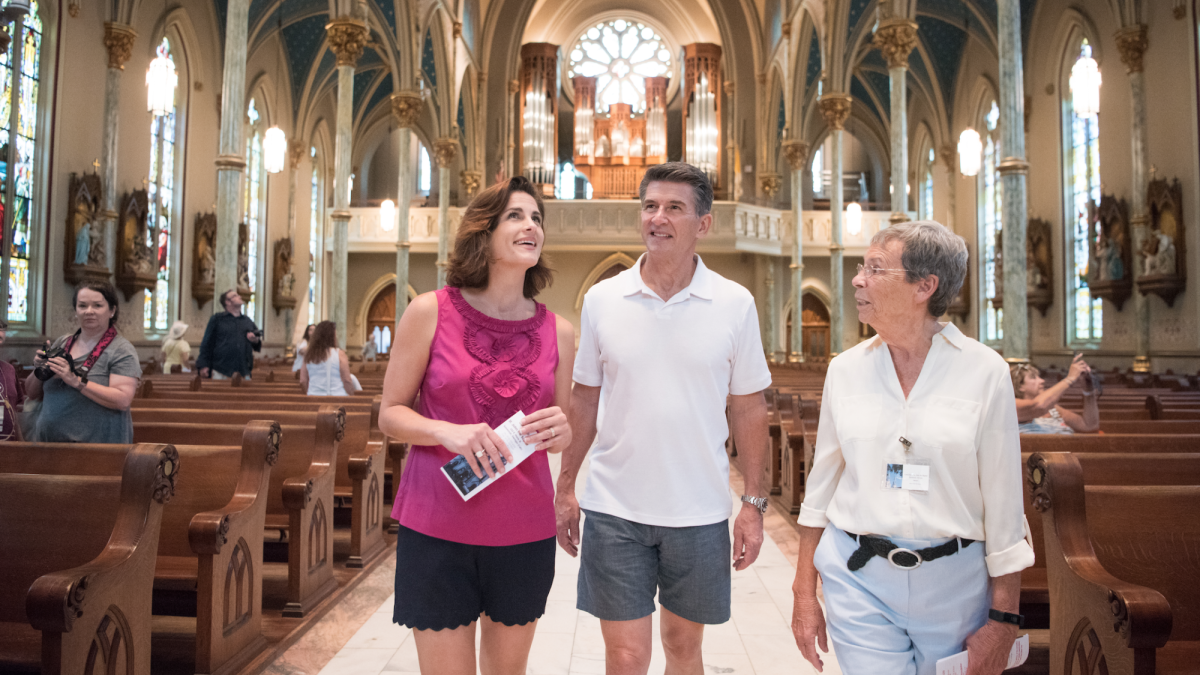 Cathedral Basilica of St. John the Baptist
An architectural gem, the Cathedral Basilica of St. John the Baptist is the oldest Roman Catholic church (now, Basilica) in the state of Georgia. Visitors are welcome to take a self-guided tour and admire the soaring steeples, gilded arches, luminous stained glass, ornate murals and Italian marble.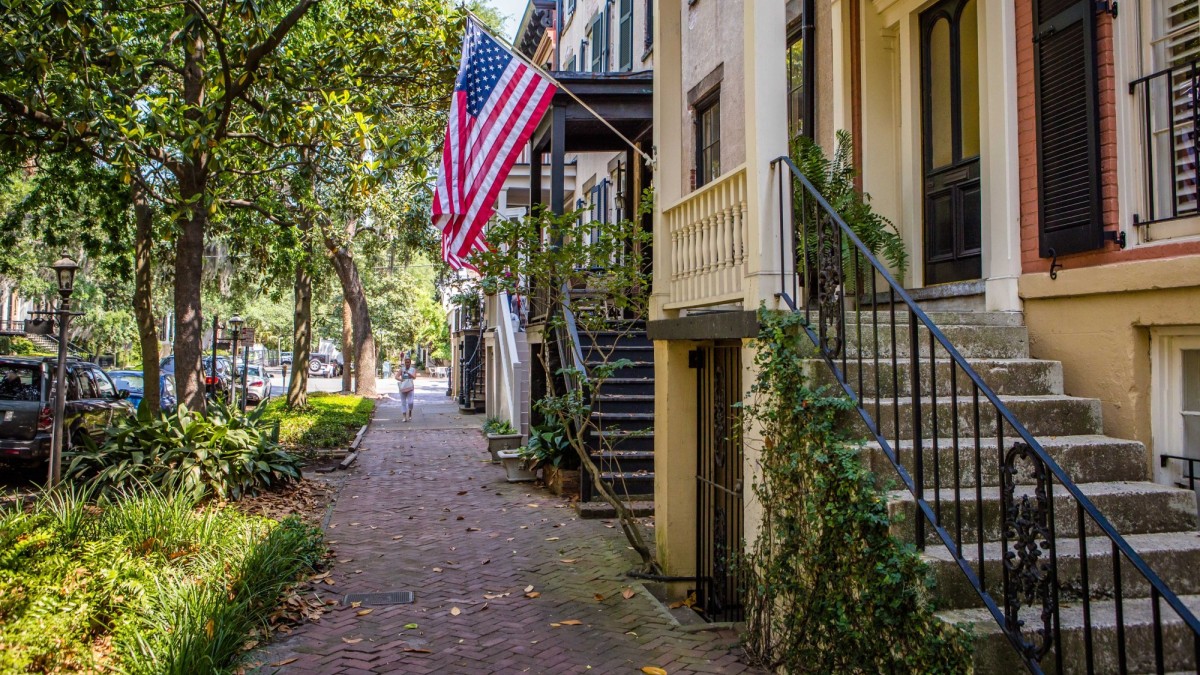 Jones Street
Lined with towering trees, Greek Revival homes and 19th century architecture, Jones Street makes for a picturesque stroll and has been called "the prettiest street in America." In addition to homes, the street also features shopping in the Downtown Design District and dining, including the world-famous Mrs. Wilkes' Dining Room, a dining destination for more than 75 years.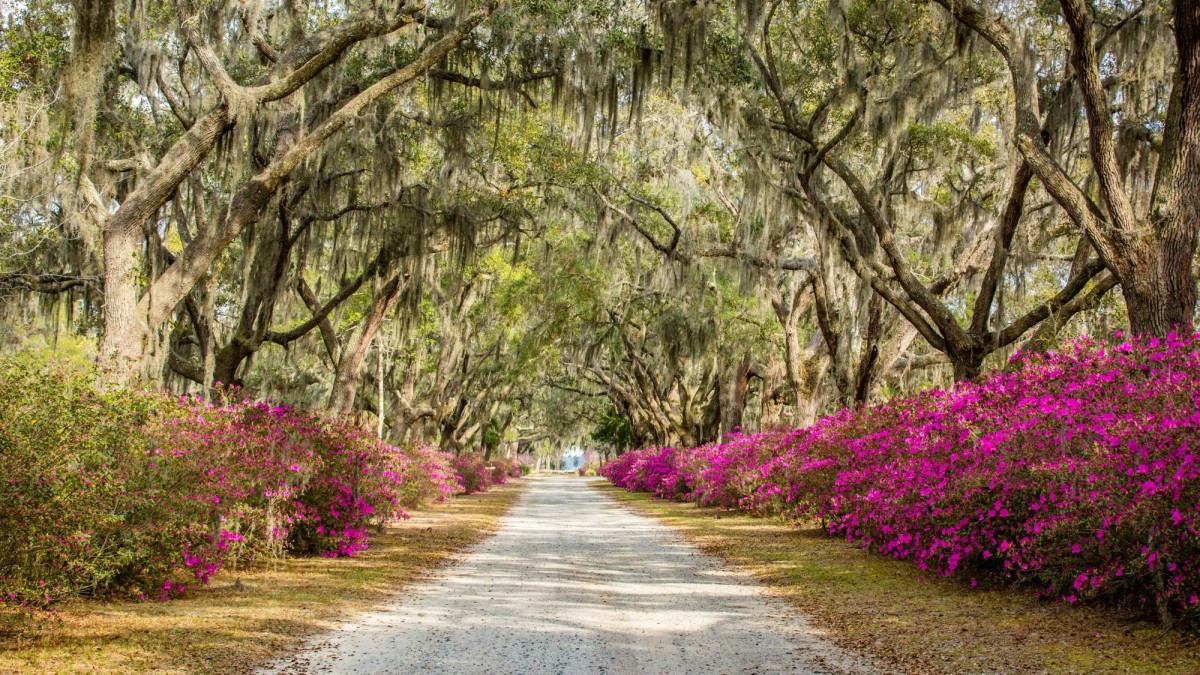 Bonaventure Cemetery
The final resting place of many noteworthy Savannahians, including songwriter Johnny Mercer and poet Conrad Aiken, Bonaventure Cemetery is full of stories. Stroll among stunning monuments and take in Bonaventure's natural beauty. Come springtime, it's a perfect place to enjoy Savannah's azaleas and the Wilmington River, which flows just beyond the gravestones. For an in-depth exploration, take a tour with Dash Tours, Bonaventure Cemetery Journeys or Bonaventure Cemetery Tours.
Telfair Academy of Arts and Sciences
The oldest public art museum in the South, Telfair Academy features a celebrated collection of fine and decorative art, displayed within the stunning 1818 architectural masterpiece designed by William Jay and Detlef Lienau.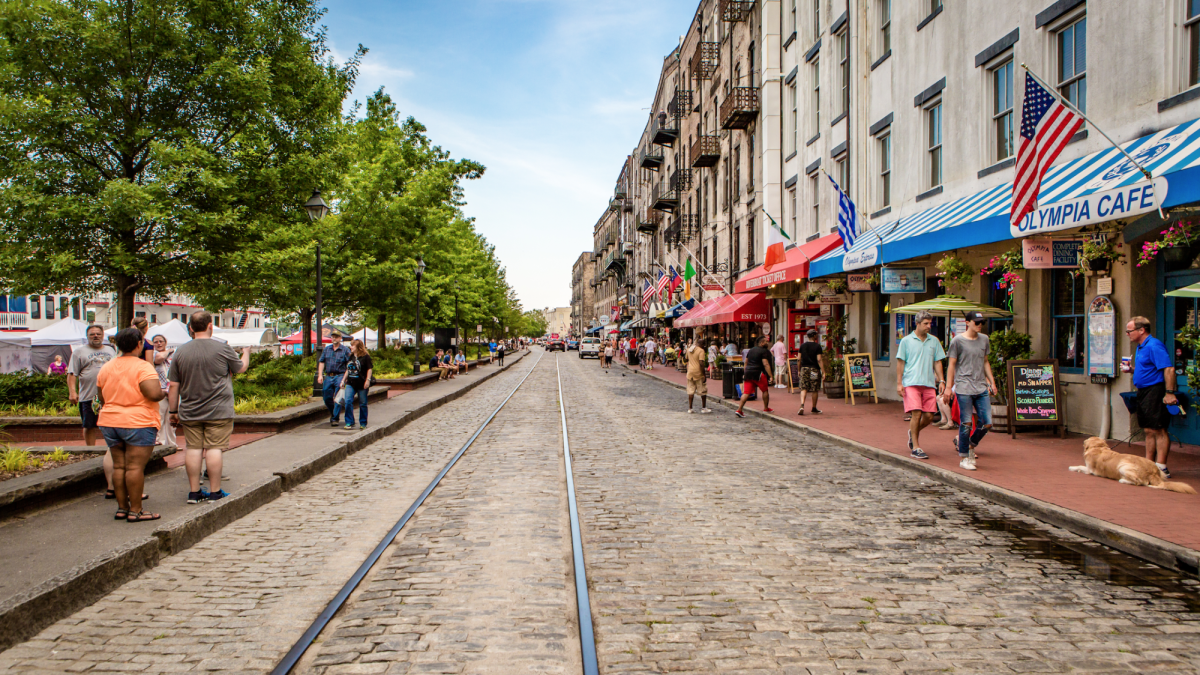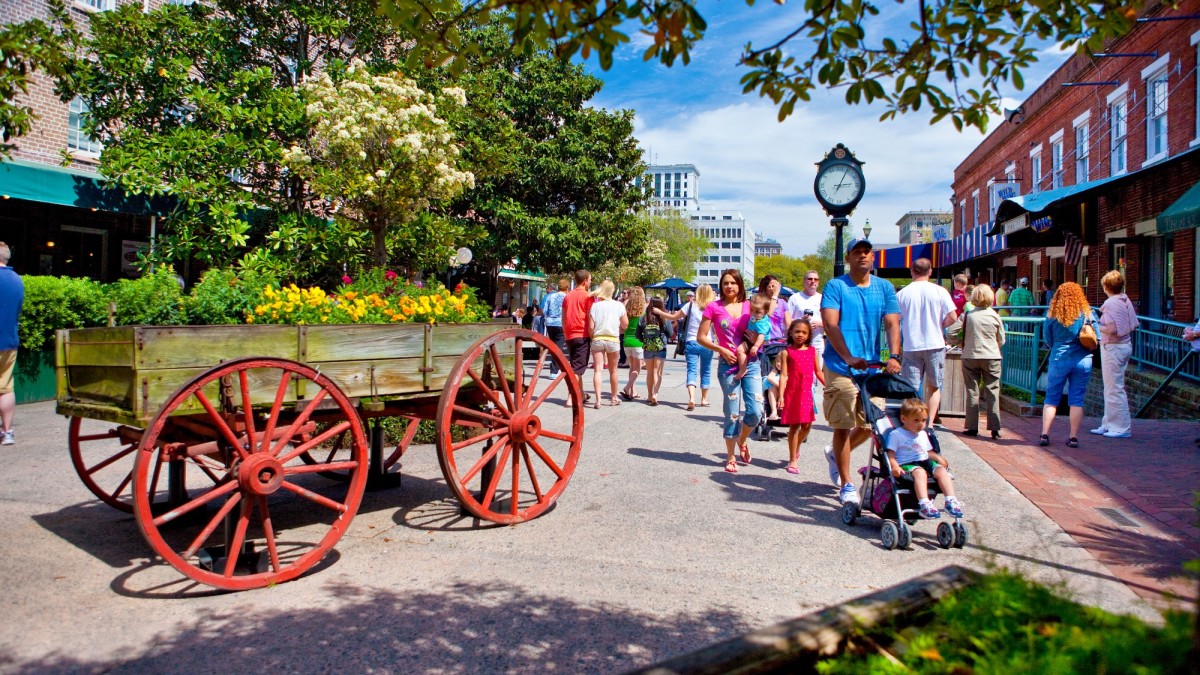 City Market
This four-block pedestrian-only market is home to restaurants, shops, live music and a large collection of art for sale, from Savannah landscapes and sweetgrass baskets to stunning pottery and unique glasswork. You may even get to see some of the artists in action.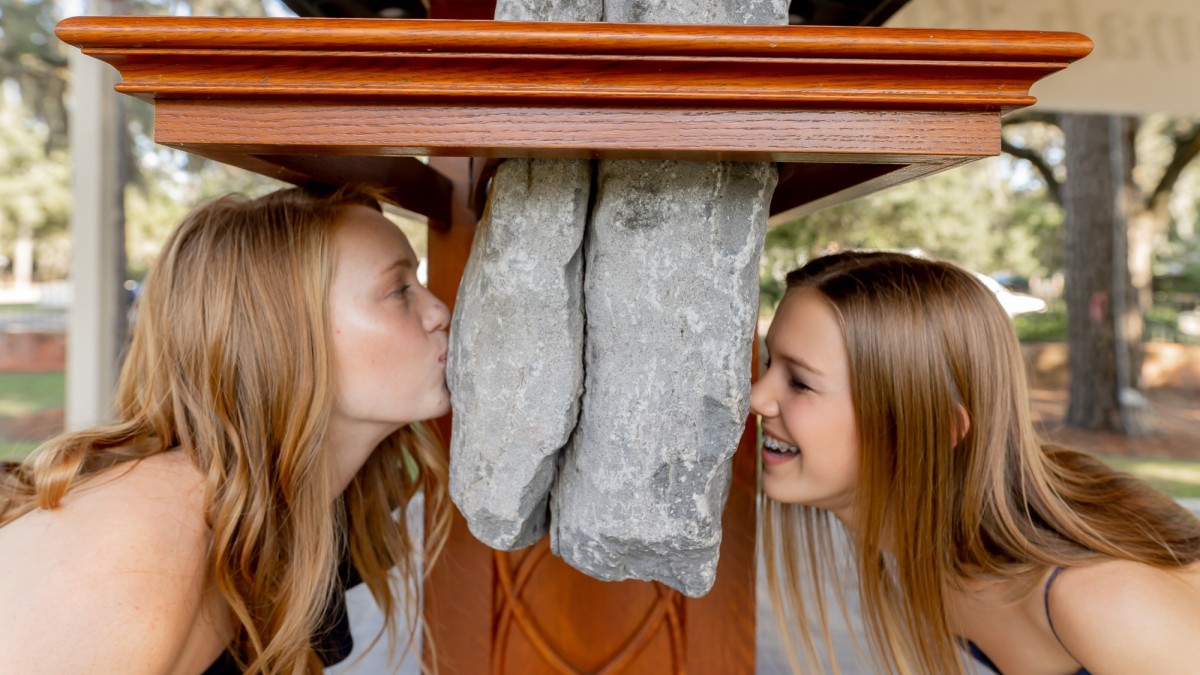 Savannah Blarney Stone
Pucker up for your chance to share an Irish kiss with Savannah's very own Blarney Stone, located at Cohen's Retreat. Thanks to Dr. Sidney and Colleen Smith, a historic limestone was purchased and transported from Blarney Castle in 2009.  For a small donation you can visit the stone, and all proceeds will go towards several local charities. One kiss of the stone and you'll have the gift of gab and persuasion, with a Southern accent of course.
Make your way across our beloved city as you check all these must-see attractions off your Savannah bucket list! For even more inspiration, check out these 10 exciting things to do.