Savannah's Award-Winning Accommodations
By Brittany Howard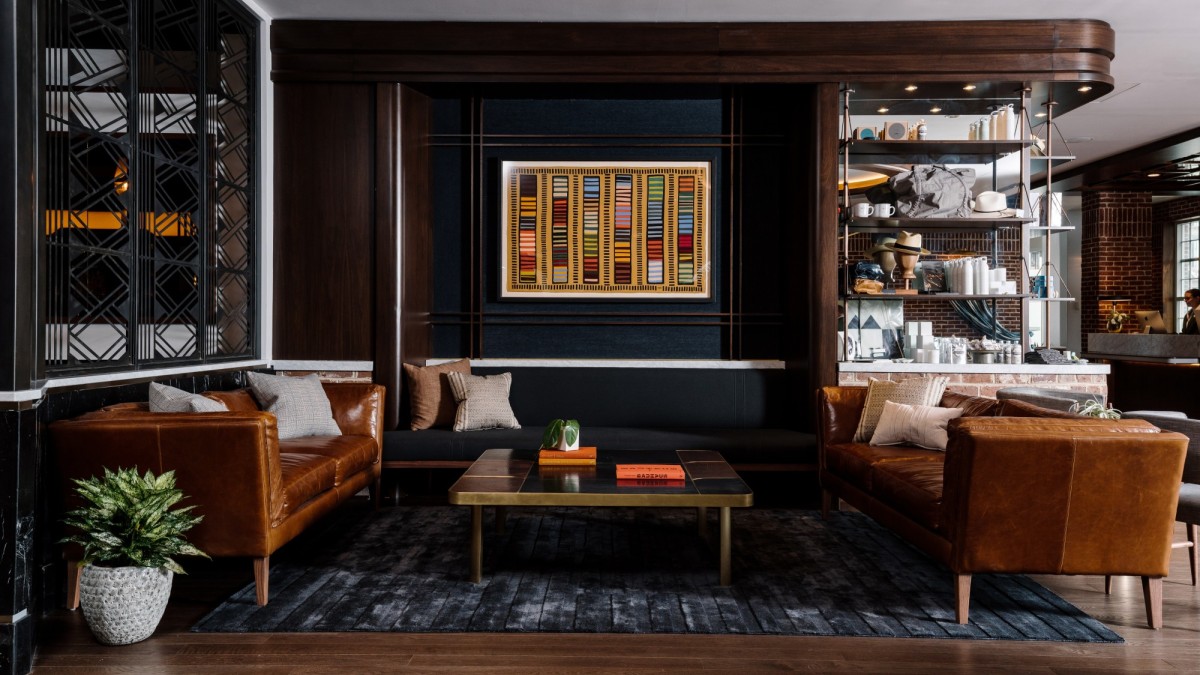 We know. Savannah has endless options when it comes to places to stay. The rooms are luxurious; the service is unbeatable; the food is superb - and the locations! Picture it. Savannah, 2023 – you're waking from a peaceful night's sleep. The sun is peeking through the drapes, creating an amber glow in your room—the light calls to you. You walk to your floor-to-ceiling windows and take in the undeniable beauty that is Savannah. It sounds like an award-winning stay, right?
Experience why publications such as Tripadvisor, USA Today, Travel+Leisure and Conde Nast Traveler can't say enough about these prestigious establishments.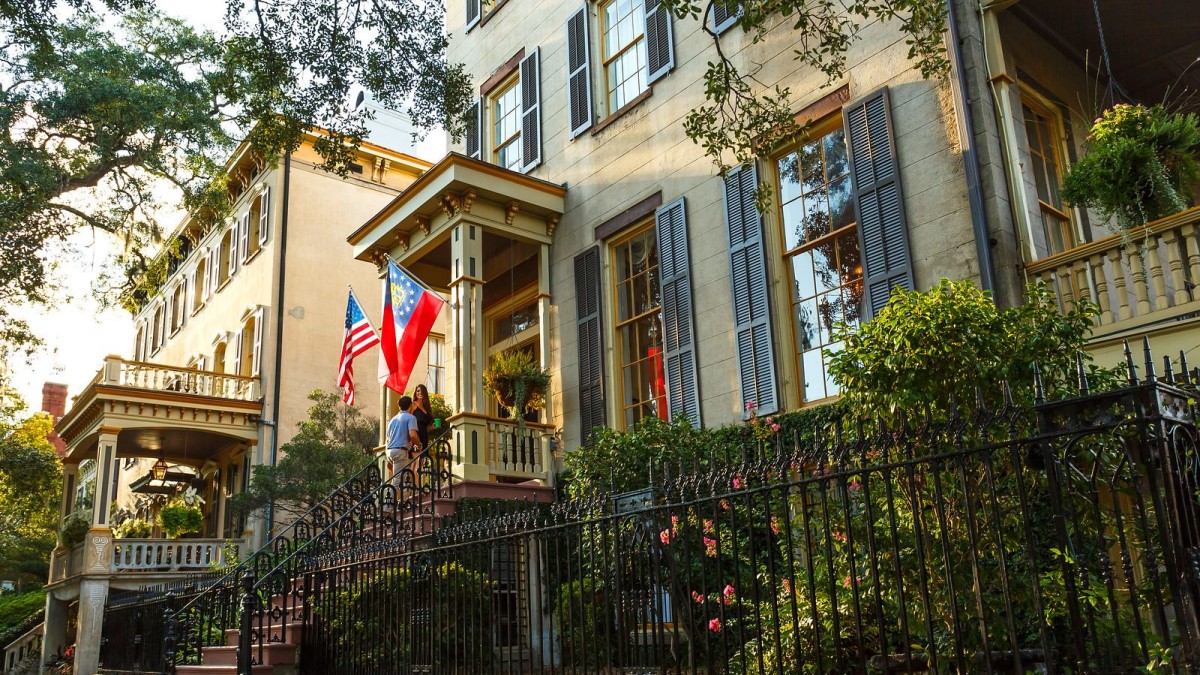 Inn-Viting
You might recall how historic Savannah is – being the oldest city in Georgia and all. Our city holds its history in high regard, and harmonious preservation is a big part of that. Several preserved inns, better known as the Historic Inns of Savannah, are well worth the stay upon your next visit.
The Gastonian Italian-style mansion is a luxurious B&B with well-appointed rooms, antiques and a short walk from Forsyth Park. Your palate will awaken to a tasty made to order breakfast. Indulge in an afternoon wine and hors d'oeuvres reception, followed by evening cordials and desserts. Once a private home, the 1847 Eliza Thompson House is a sophisticated abode with an elegant brick-paved courtyard. Guests love the relaxing koi pond and the complimentary gourmet breakfast.
If you favor prestigious living with Victorian accents, the Kehoe House is for you. Rest in extravagant spaces, admire gorgeous ornate chandeliers and treat yourself to an upgraded room with veranda access. So, fancy! But remember – this is an adults-only getaway. Bring the kids, next trip.
Care to nibble on delightful snacks and sip afternoon tea? The Ballastone Inn is a lavish 1838 mansion offering 16 deluxe rooms with lush furnishings and antiques. Its romantic atmosphere and distinguished flair set the tone for its elegant motif.
Once owned by illustrious businesswoman Mary M. Marshall, this modern-day hotel is amid everything downtown. The Marshall House overlooks favored Broughton Street and is steeped in history (the Civil War and yellow fever pandemic). Noted for its striking features and pristine architecture, this hotel is also rumored to be haunted. They're said to be friendly ghosts who like to show up in the hallways and turn on your faucets so that you don't have to. Oh, how kind.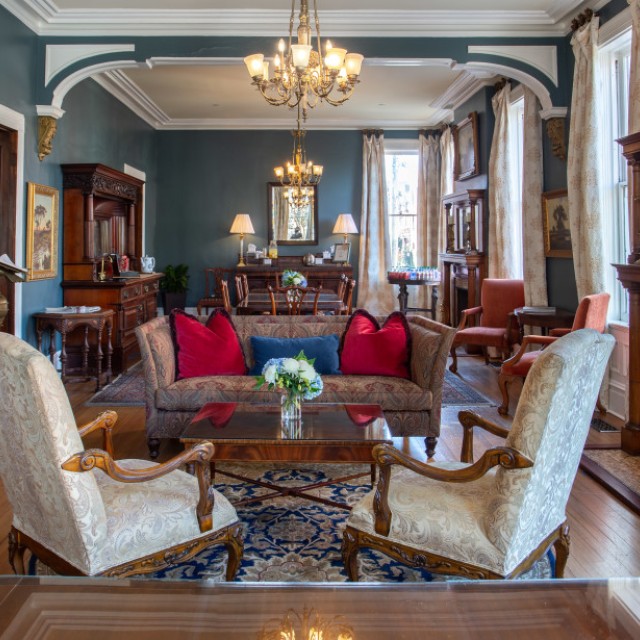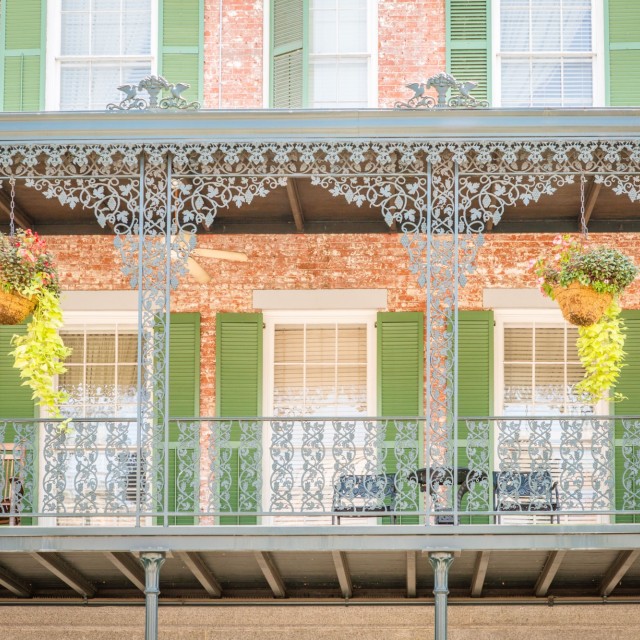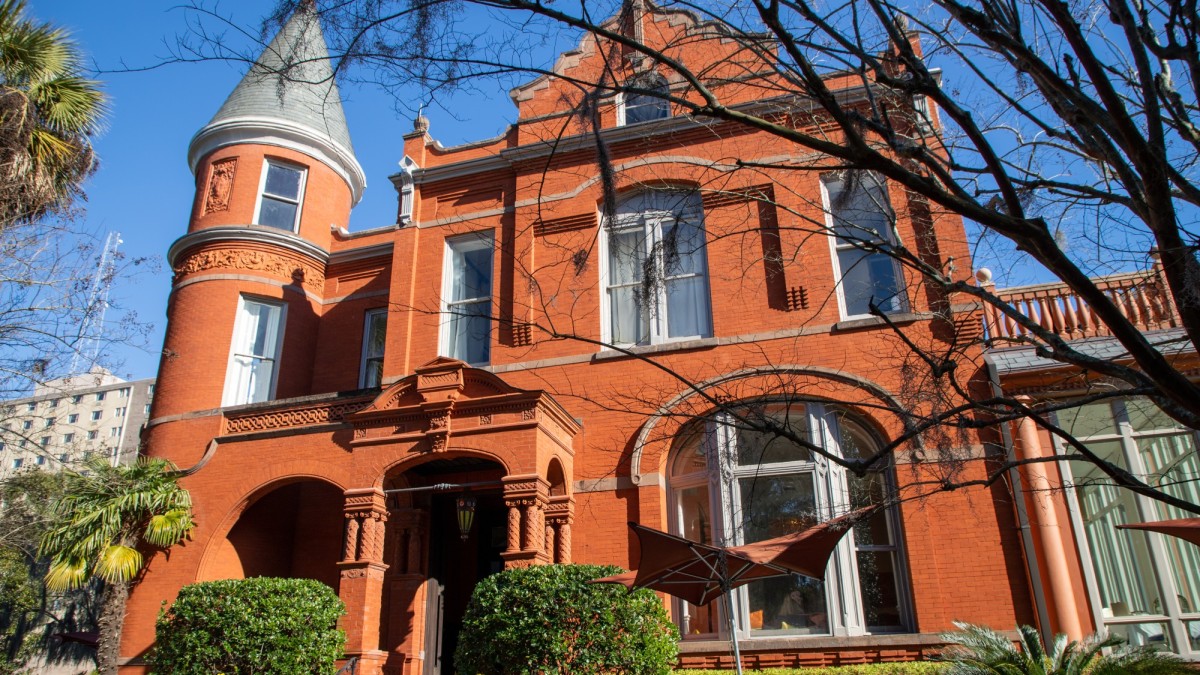 You'll Have No "Reservations" About Booking These Hotels
Though B&Bs are not for every traveler, Savannah is home to some of the most impressive hotel accommodations, each with unique features.
The Mansion on Forsyth Park is a tremendous Victorian manor overlooking Forsyth Park. Relax on luxury bedding and down pillows and duvets in every room and suite. Peruse the unmatched art gallery, dine on Southern fare at the 700 Drayton Restaurant, enjoy riveting conversation at the sultry Bösendorfer Lounge or enjoy your own private dining experience.
How does rooftop yoga, afternoon tea, and three unique dining experiences sound? Not bad at all. The Perry Lane Hotel's elegance is impossible to ignore. Prepare to be charmed by this luxury hotel that provides the right amount of grace, energy, creativity and edginess.
Experience an electrifying stay at JW Marriott Savannah Plant Riverside, in the heart of Savannah's premier entertainment district. Once the home of the city's original power plant, guests can choose from 419 beautiful rooms, suites or lofts among three buildings in this pulsating oasis overlooking the river. Live music, rooftop bars, galleries, retail and restaurants make this lodging choice a no-brainer.
Intricately designed to pay homage to the beauty of Savannah is The Alida Hotel. Each of their 173 curated guest rooms ensures every visit is different. Excellent amenities, a signature restaurant, pool bar and whiskey trade room will make your stay memorable. Of course, there is no better way to soak in Savannah's beauty than by rooftop. Visitors can take their elevator up to The Lost Square. Complete with an outdoor fire pit and even their special blend of locally-sourced draft beer, the view of The Savannah River is breathtaking atop this gorgeous space.
The south meets modern in this beautiful downtown hotel. The Bohemian Hotel is located on River Street, just steps away from the city's top destinations within the historic district. A collection of original artwork adorns the interior and compliments the colonial-inspired décor. Impressive views, expert staff and refined amenities help set this hotel apart.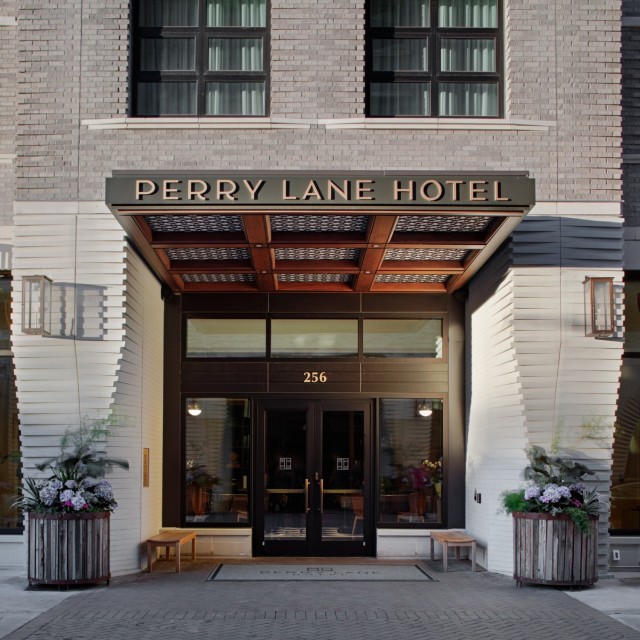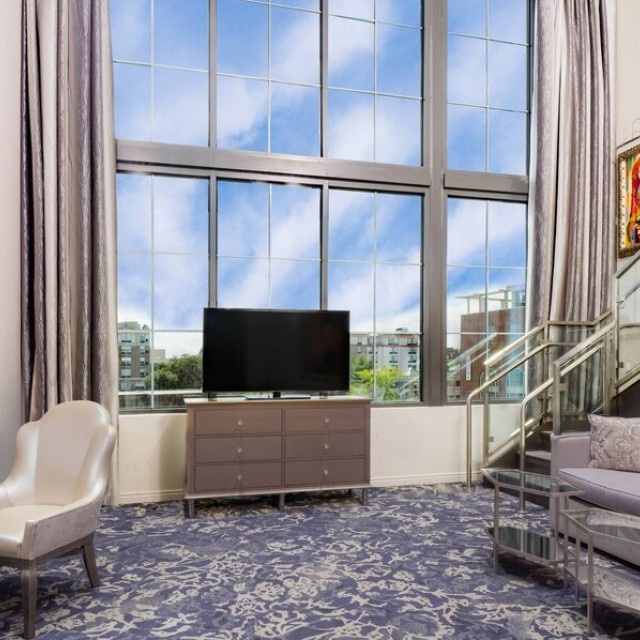 Notable inns, Victorian mansions or high-rise hotels, whatever your preference Savannah has what you're looking for. Can't choose? Plan several trips to our wonderful city! You're guaranteed to have an award-winning experience each time you visit. Your reservation is waiting.