Savannah's Award-Winning Restaurants
By Brittany Howard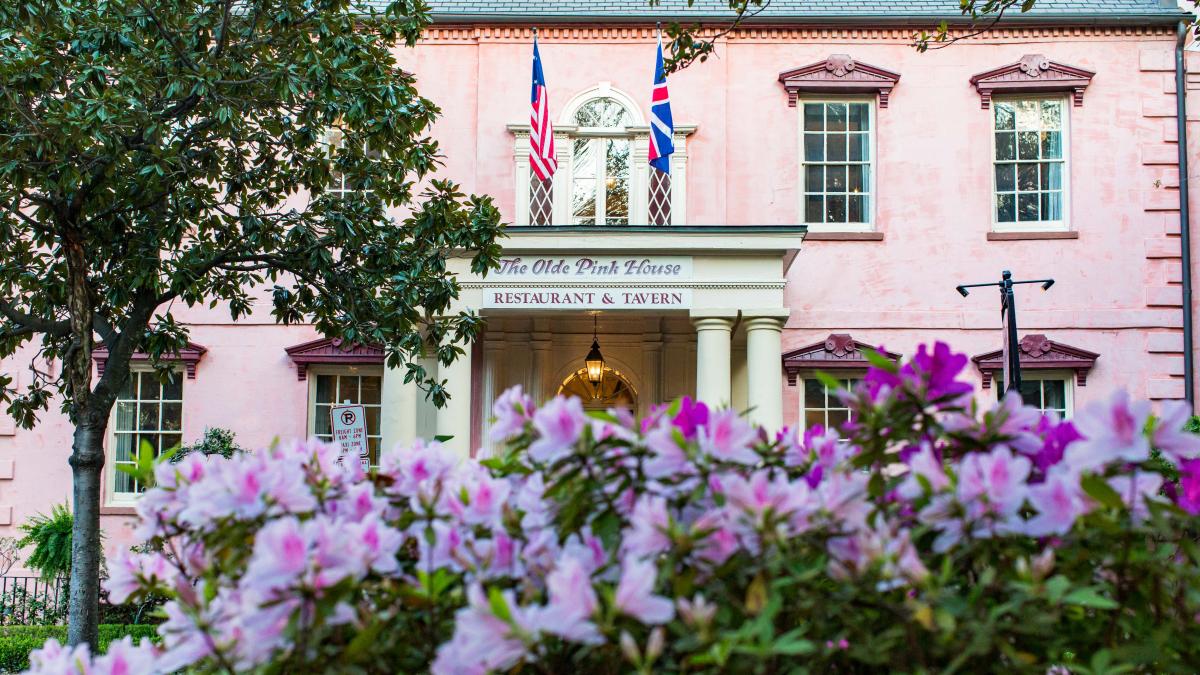 Have you ever dined in a Savannah restaurant and thought, "This is the best thing I've ever tasted?" Chances are, you might have been dining in an award-winning eatery in our beloved city. Every year, Savannah's culinary scene consistently sets the bar higher and higher so that no two meals are ever the same.
Cleanse your palates for an appetizing journey with us as we pay homage to a few of our esteemed dining establishments.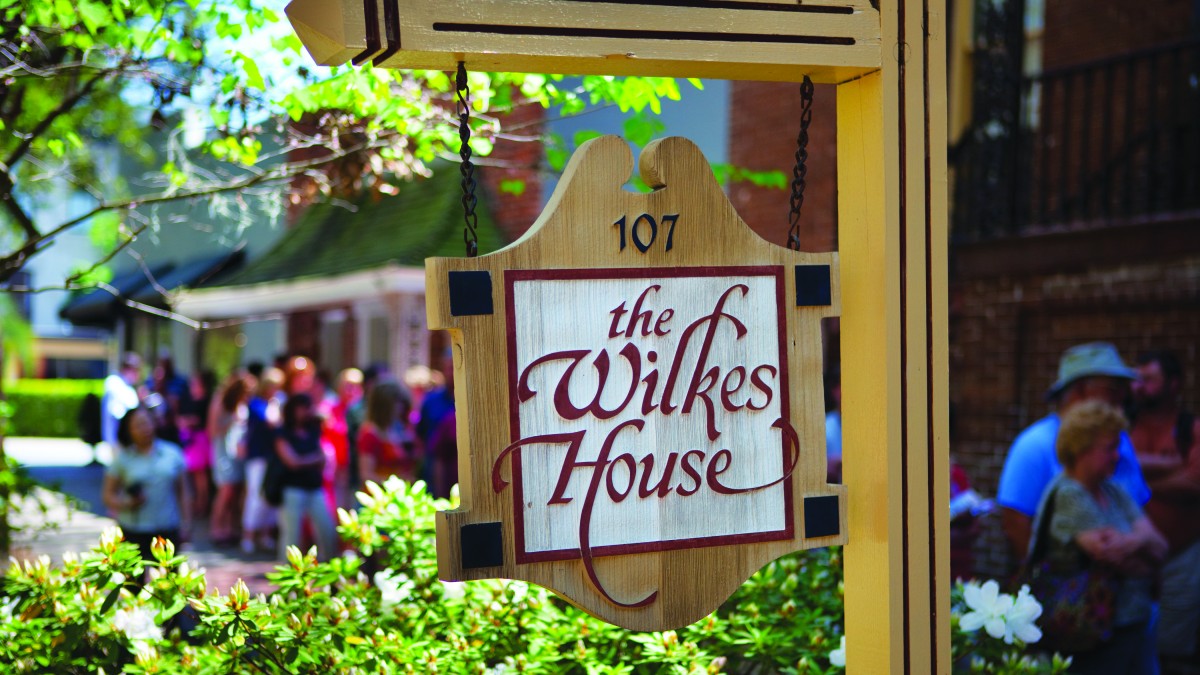 What's Food Without Soul?
When visiting Savannah, you expect to find food prepared from traditional southern recipes, also known as soul food. Fried chicken and collard greens, shrimp gumbo, beef brisket – you name it, you'll sink your teeth into it at these restaurants. Mrs. Wilkes Dining Room, The Pirates' House and Wiley's Championship BBQ  offer some of the city's most delicious Southern cooking. Don't believe us? Just ask Southern Living and Business Insider; they'll vouch for us.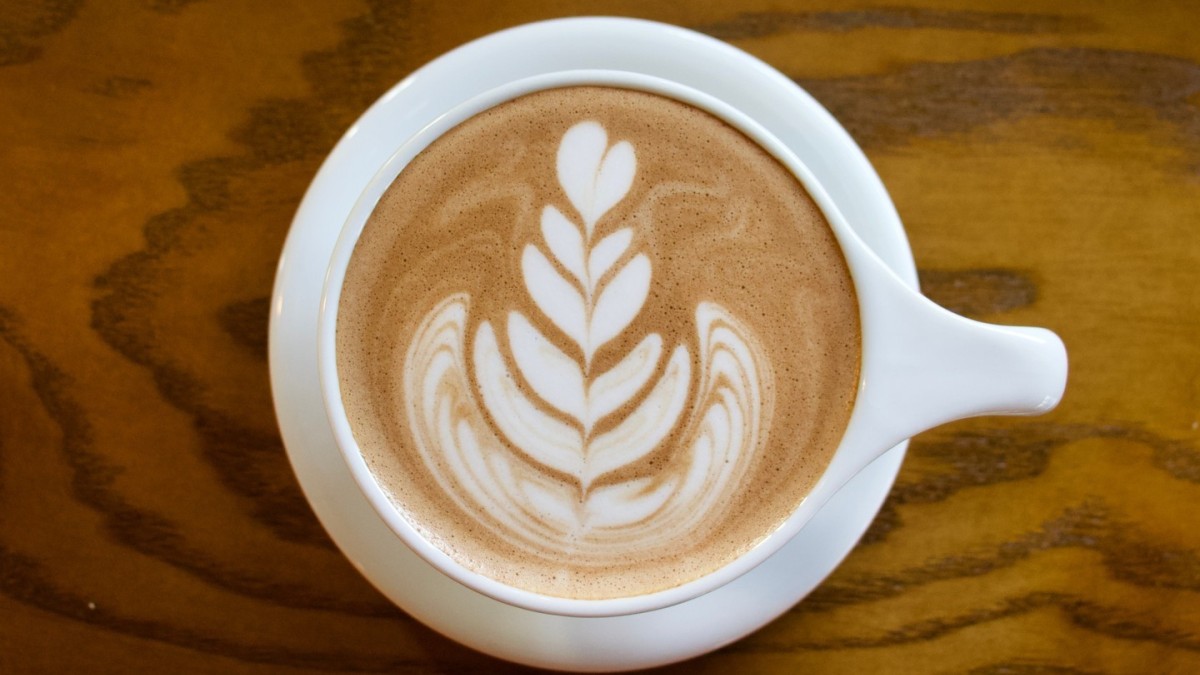 Not-Your-Average Comfort Foods
For some, comfort is typically found at home, in a good book, or with family and friends. For the rest of us, it's brewed strong in a bottomless cup. The Coffee Fox is an award-winning craft coffee shop on bustling Broughton Street, walking distance to Savannah's most prominent attractions. This shop's passion for caffeine is evident in their locally roasted beans as well as their Mexican-inspired signature drinks and light menu items. There's nothing sly about this foxy spot.
The phrase "keeping it all in the family" proved true for The Coffee Fox. Sister restaurant Fox & Fig Café is a trendy nod to plant-based fare for vegan patrons. Don't let the greenery fool you! Their menu isn't a seeds and sprouts type of affair. An innovative array of dining options includes Chia Porridge, Nacho Mama's Nachos, Chipotle Mac, craft brews, wine and loose-leaf teas. Not to mention fresh ground coffee, courtesy of their next of kin. There's no sibling rivalry here.
There's something pleasantly gratifying about lounging around in loose clothes and staying in and ordering a pizza. Have you ever considered dining on Neapolitan-inspired pizza baked in a shipping container? The eclectic Starland Yard is home to Pizzeria Vittoria, nestled within the color-splashed shipping containers of Starland Yard. Pizzeria Vittoria was born from the creative mind of Chef Kyle Jacovino, a culinary artist who derives his menu from his Italian American heritage and nearly 20 years of experience. Voted by Food & Wine as "The Best Pizza in Every State," their classic Margherita and pepperoni takes on a new flavor atop carefully fermented local organic grain dough.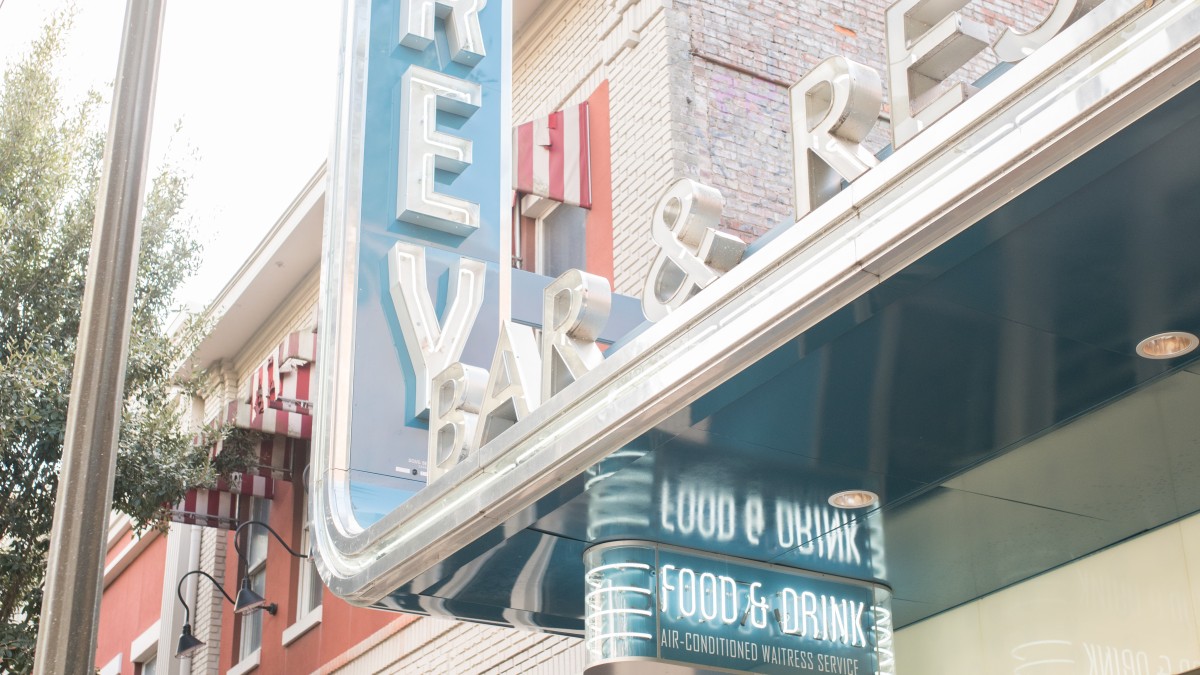 A Meal You Won't Forget
You might have noticed that Savannah is pretty historic, and we like it that way. The iconic Olde Pink House is a colonial mansion once owned by James Habersham Jr. from 1771 to 1800 and then became the first bank in Georgia in 1811. This powder pink mansion has seen many changes throughout its lifetime but officially became a restaurant in 1971. Since then, it has become one of the most acclaimed and sophisticated restaurants in Savannah. A couple of their most popular dishes are the Crispy Scored Flounder with apricot shallot sauce and Grilled Pork Tenderloin with bourbon molasses. There is no wrong choice here.
Same goes for Vic's on The River.  This fine dining restaurants serves it's dishes with sweeping Savannah River views. This 19th-century cotton warehouse is located on iconic River Street and serves award-winning items such as Crawfish Beignets with tabasco syrup as well as a plethora of other delectable menu items.
A 1938 Greyhound bus terminal probably wouldn't be the first thing that comes to mind when you think of an upscale restaurant, right? At least not until you've had an elevated dining adventure, crafted with local produce, seafood and meats, layered with rich flavors. The Grey is not just about the food – it's about the experience. The James Beard award-winning chef, Mashama Bailey, has become a household name in Savannah for her seasonal dishes such as duck confit and scallop crudo.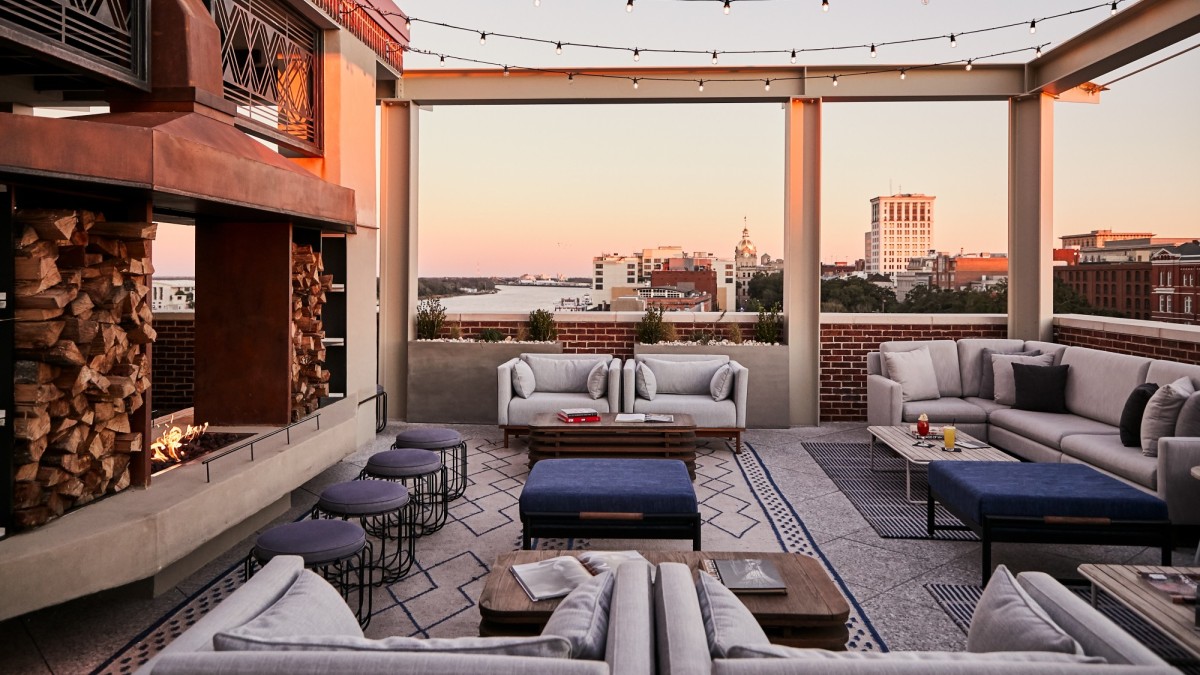 Where They Parlay and Sip Rosé
Liquid diets are quite trendy in Savannah. They're typically "spirited" and delicious. Whether you prefer to sip on the roof, by the river, underground or in a traditional setting, your experience is sure to be memorable and the menu options are fantastic.  Enjoy a nostalgic evening at The Original Pinkie Masters. Since 1951 it's been etched into Savannah's history offering great conversation and cold drinks. Just remember – cash only.
Mood lighting, brick walls and comfy booths await you at the Alley Cat Lounge. This basement lounge is where the hip cats go to escape the outside world. Choose from beer, wine, stirs, sours, boilermakers, or a classic old-fashioned.
Situated on the rooftop of the Perry Lane Hotel, you'll be treated to a breathtaking view of the city while enjoying your favorite cocktails at Peregrin. The bar's décor is both modern and sophisticated, featuring a blend of contemporary and vintage elements that creates a welcoming and cozy atmosphere. Their cocktails and mocktails are expertly crafted by skilled mixologists who use only the freshest ingredients to create unique and flavorful concoctions. If you're looking for something a bit more low-key, Peregrin also offers a wide selection of beer and wine.
Atop the Alida Hotel you'll "find" The Lost Square. See what we did there? This stunning but casual rooftop bar offers incredible river views, its conveniently located in the heart of downtown and serves tasty tapas and innovative cocktails. Whatever location you choose, there's no need to worry if you don't finish your drink. We expect you to take it to-go. That's the rule.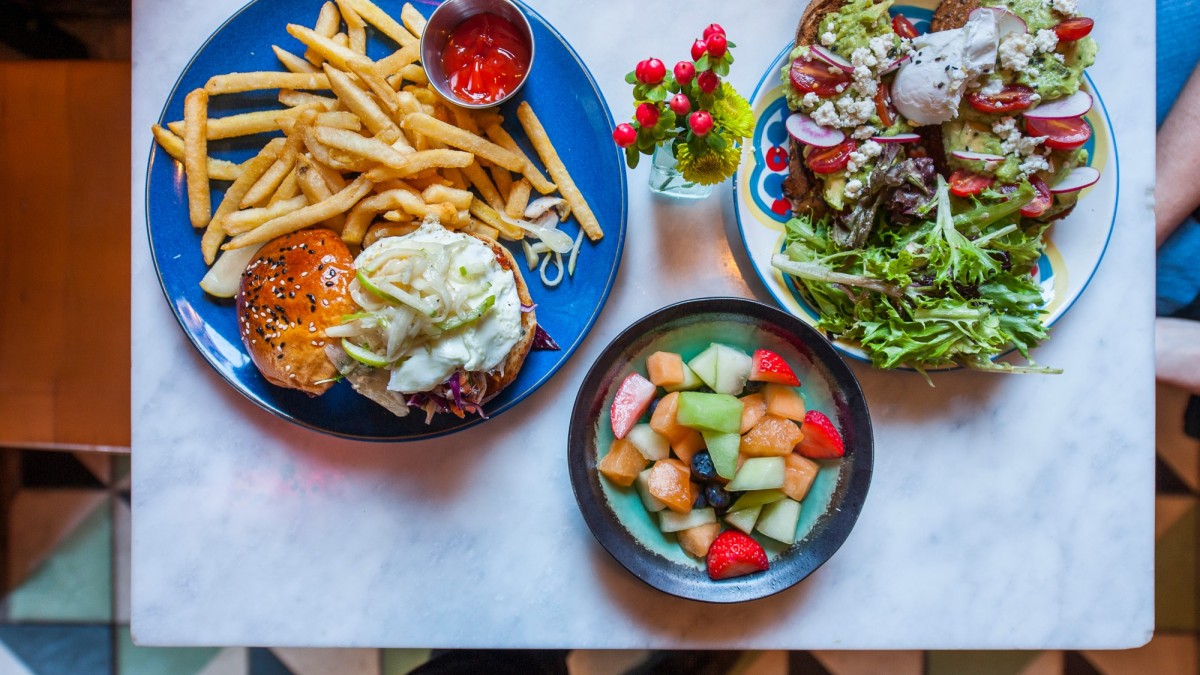 Mimosa On Over Here
One of Savannah's favorite pastimes is being too late for breakfast, too early for lunch and having a legitimate excuse to drink before five. It's called brunch ya'll, and locals and visitors can't get enough of it. A couple of the city's favorite restaurants serve mouthwatering dishes that you'll purposefully sleep in a little later for.
The Collins Quarter is an unexpected creative take on Aussie and Southern cooking. Espressos, signature coffees, wine and cocktails are a great start to the mid-morning. Their appetizing food catalogue includes favorites such as Bananas Foster French Toast, Short Rib Hash and Bubble N' Squeak. The staff's friendly coffee and food savants on staff are always eager to take you on a culinary pilgrimage, knowing that you're sure to return.
B. Matthew's Eatery is an exceptional bistro serving seasonal menu items in the historic district.  It was once a laid-back deli and bakery that was so good that the city demanded that they become a full-service restaurant or else! Just kidding, but it's no joke that the food is incredible. Classics like fried green tomatoes and chicken n' biscuit are of a different caliber here. Grandma's Burger finished off with a Dirty Mary is a comical description, and yet a satisfying meal. The timeless dining space with exposed brick and beautiful wood floors makes the conversation easy and each visit delectably gratifying.  
Choices, choices – Savannah doesn't make it easy. Take comfort in knowing that you don't have to choose just one. These cherished establishments are ready to set the table for you and provide an unforgettable dining experience that you're sure to deem award-worthy.