Family-Friendly Spring Break in Savannah
By Brittany Howard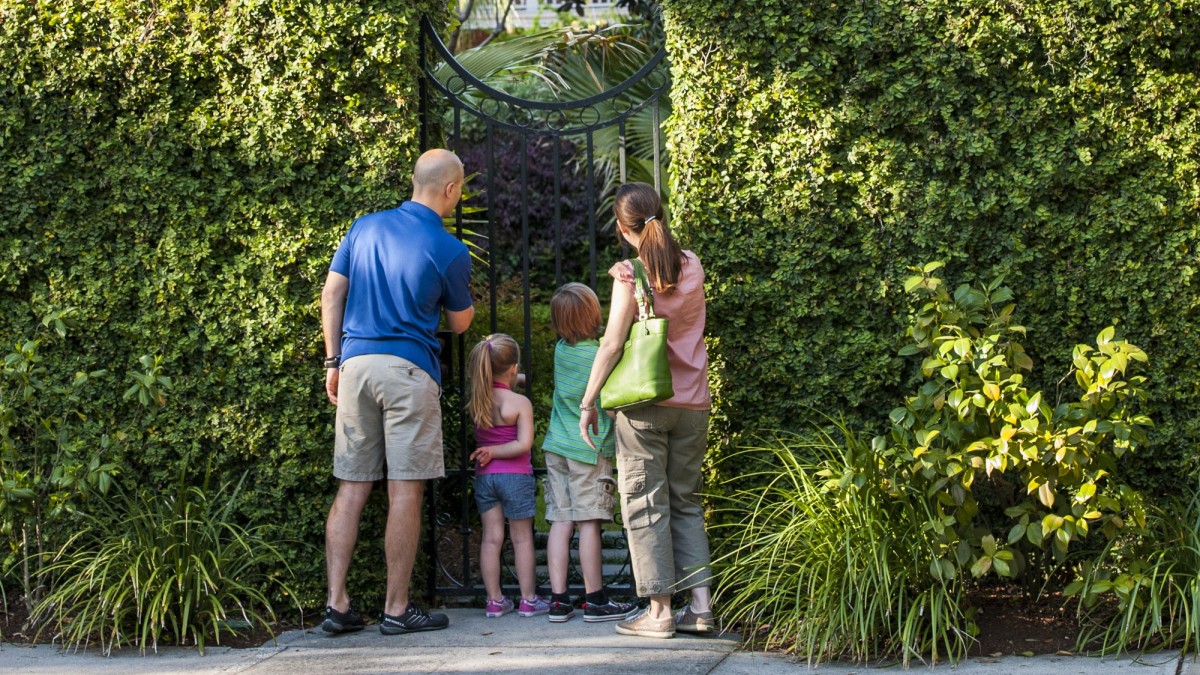 Can you smell it? There's a familiar scent in the air. It's an intoxicating mix of fresh grass and sweet blooming flowers. Our Savannah sense tells us that spring is on its way and there is no better time to plan your family spring break visit than now.
We apologize in advance for overloading your Savannah family itinerary; this list - is one for the books.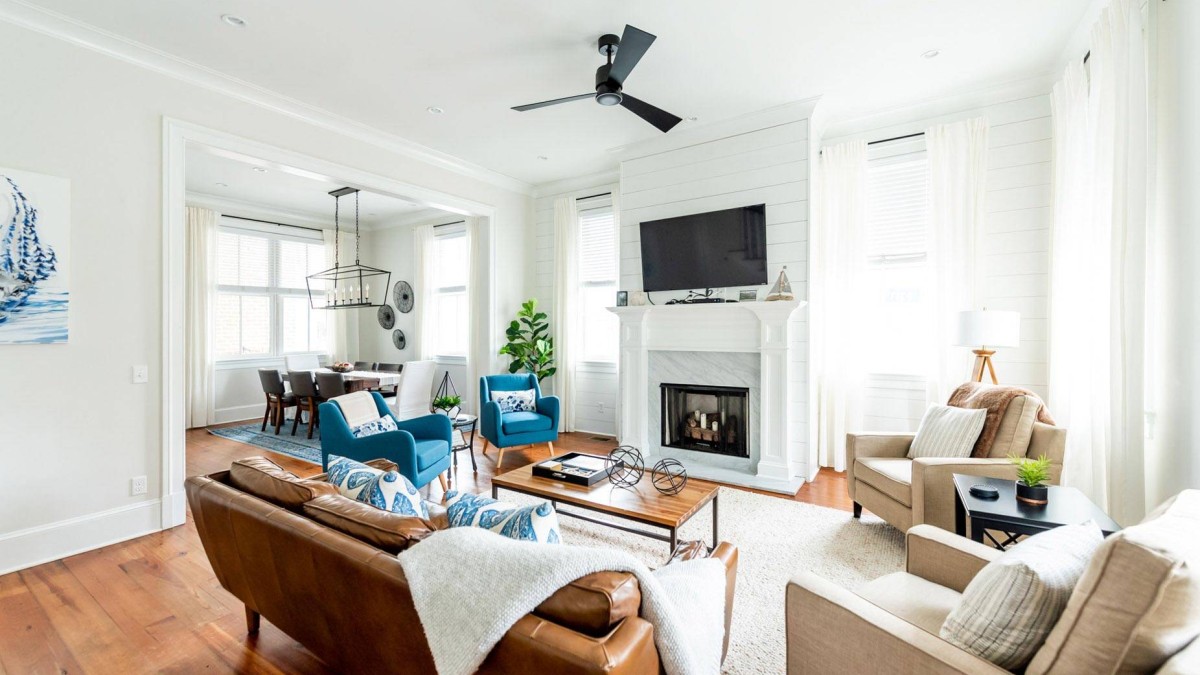 Rent a Home With Different Area Codes
There's no better welcome than arriving in a personalized home with a Southern touch. Luxury and comfort are attainable with Lucky Savannah Vacation Rentals and Tybee Vacation Rentals. Choose from an impressive inventory that accommodates any group size, preference, ammenity and location. You'll get the best of both worlds with either option as you choose between city or beach views.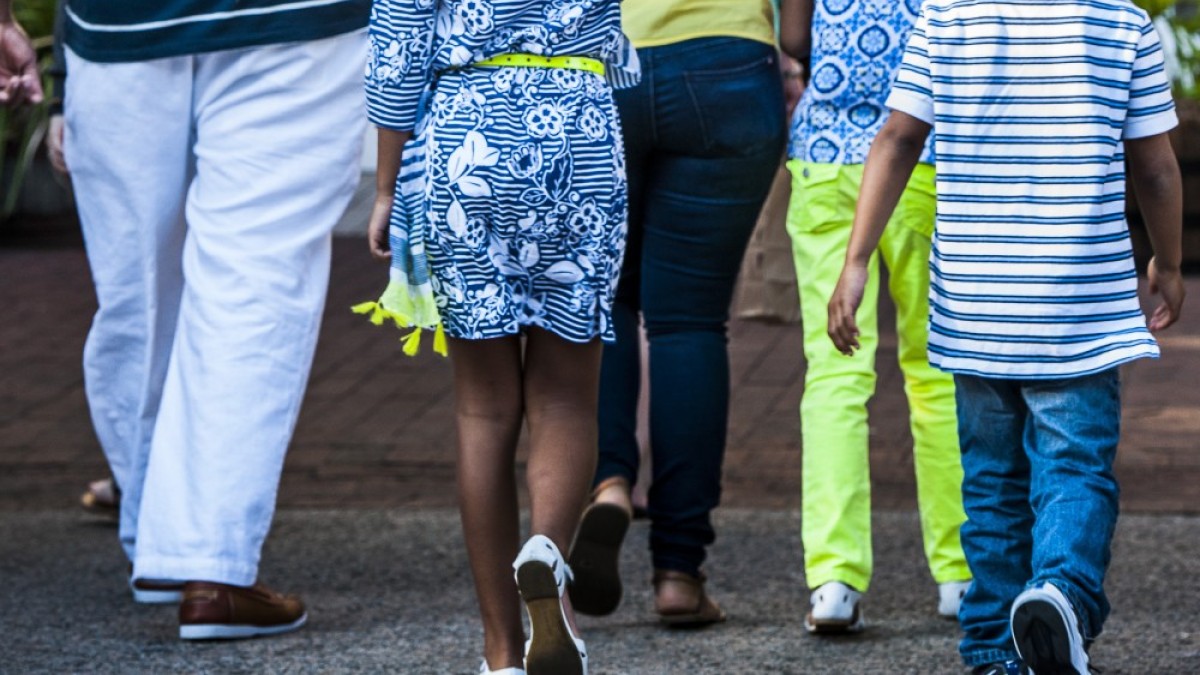 Take a Long Walk
Savannah has mastered the art of walking. The beauty of this city is much too tempting not to see it personally on foot. Begin your excursion in one of the most beautiful landmarks in town. Forsyth Park will take your breath away the moment you arrive. There is something magnetic about this wonderland. It could be the large oak trees with Spanish moss. The people lying on the grass, the Collins Quarter At Forsyth restaurant, the live music from the guitarist on the bench or the mythological Greek tritons springing forth water in the Forsyth Park Fountain. An explanation would be useless because, before you know it, you'll have spent hours there laughing, walking and dining. Then, it's on to the next stop.
City Market is an open-air shoppers' delight with dining, art galleries and live music. Be sure to stop by Byrd's Cookies and Savannah's Candy Kitchen for a sweet pick-me-up to energize yourself for what's next.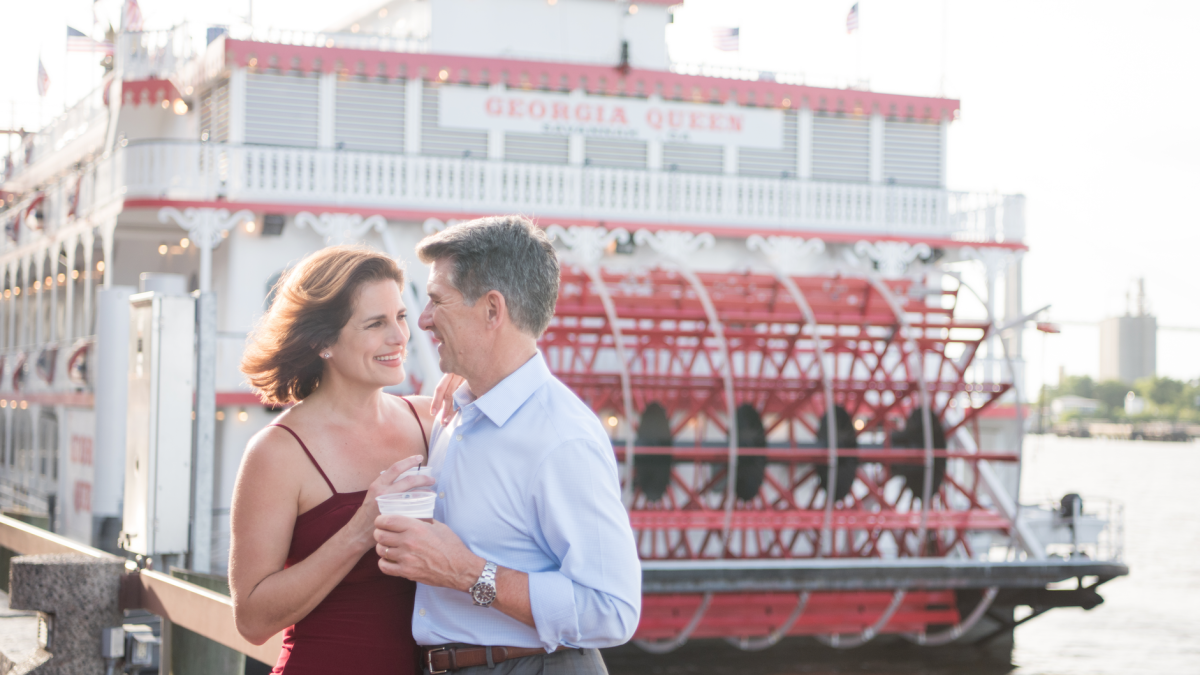 Just Around the "River" Bend
River Street is one of the most serene locations in Savannah. Who wouldn't be captivated by the calming sounds of the Savannah River as it welcomes countless massive cargo ships? River Street is home to numerous shops, restaurants and entertainment. All aboard the lovely Georgia Queen as you and your family sail on a Savannah Riverboat Cruise. Choose your fancy - sightseeing, brunch, lunch, dinner, sunset; you name it. This 400-passenger vessel will provide an up-close and personal view of life on the water.
Plant Riverside District is where recreation calls home. What was once the city's power plant is now an electrifying combination of rooftop bars, dining, live music venues, galleries and shopping.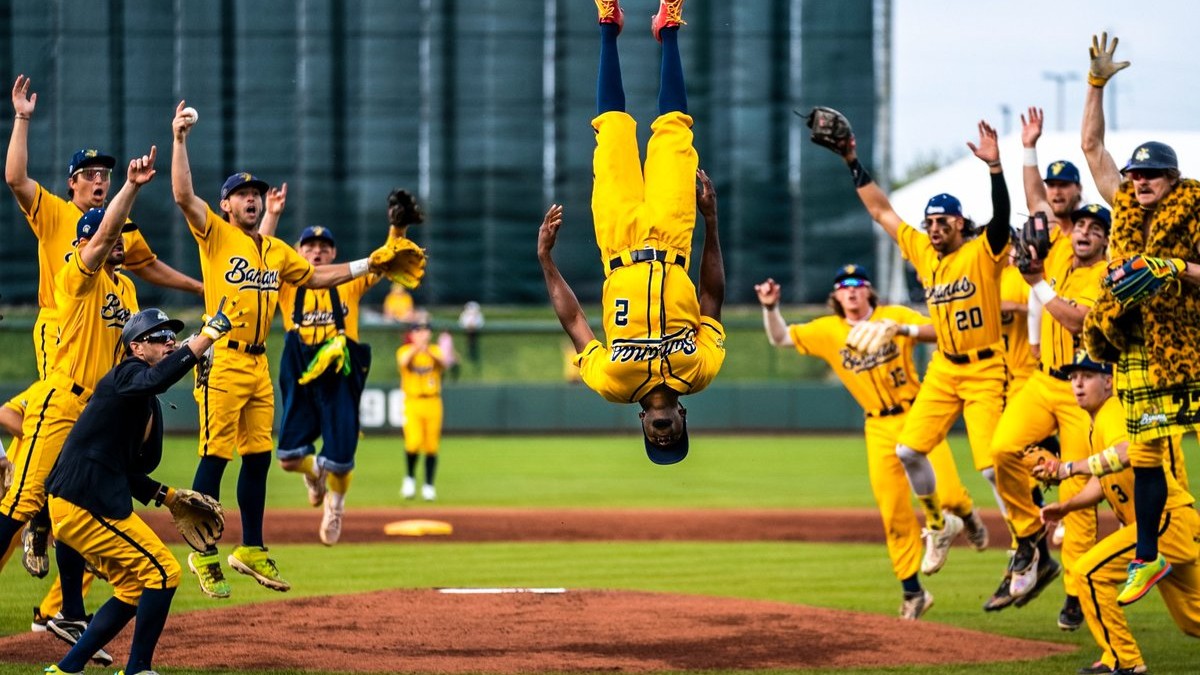 Root for the HomeTeam
One of the best spring pastimes in Savannah is catching a Savannah Bananas game. This isn't your typical baseball experience - it's much better. The whole family will be captivated by the many talents of each player, whether it's the on-field flashmob, ballet moves or a backflip on home plate. The most mesmerizing part of the show is how fantastic they are at this game.
The Savannah Clovers is the city's premier soccer team. You say fútbol, we say soccer - we know. This roster is unique, combining some of Savannah's finest players and coaches with an authentic love for the game. You're in for a season of fancy footwork as Savannah proves how sporty it can be.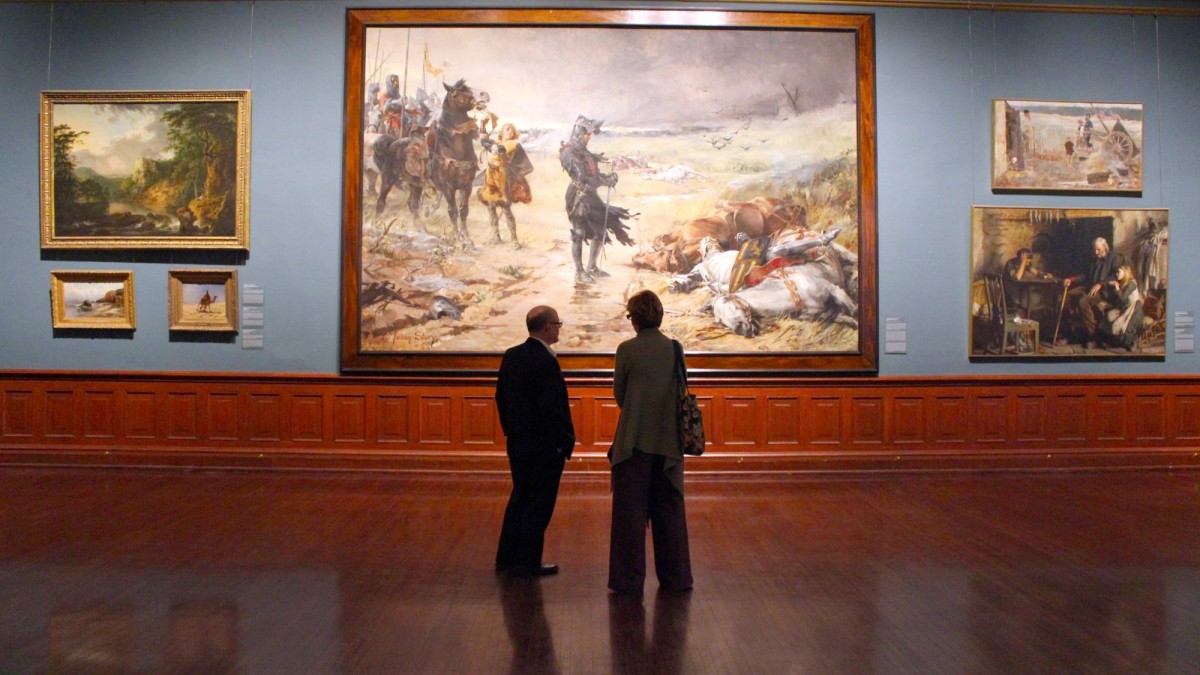 Galleries That Will "A-Muse" You
So, you say you'd like to fit in time to feed your artistic appetite. Take your pick! Visit the Telfair Museums trio, three unique galleries displaying more than three centuries of art. The Ralph Mark Gilbert Civil Rights Museum is an interactive journey through the civil rights movement and deep dive into the lives of the African American people forever impacted by it.
Use your imagination as you play and explore at the Savannah Children's Museum. Tales of the sea are waiting for thee at the Ships of the Maritime Museum, displaying intricate and gorgeous 18th and 19th-century vessels. If you're a marine biologist at heart, the Tybee Island Marine Science Center is an open book to Tybee Island's marshlands. The gorgeous facility offers year-round educational programs regarding the island's beaches, water and the beloved loggerhead turtle.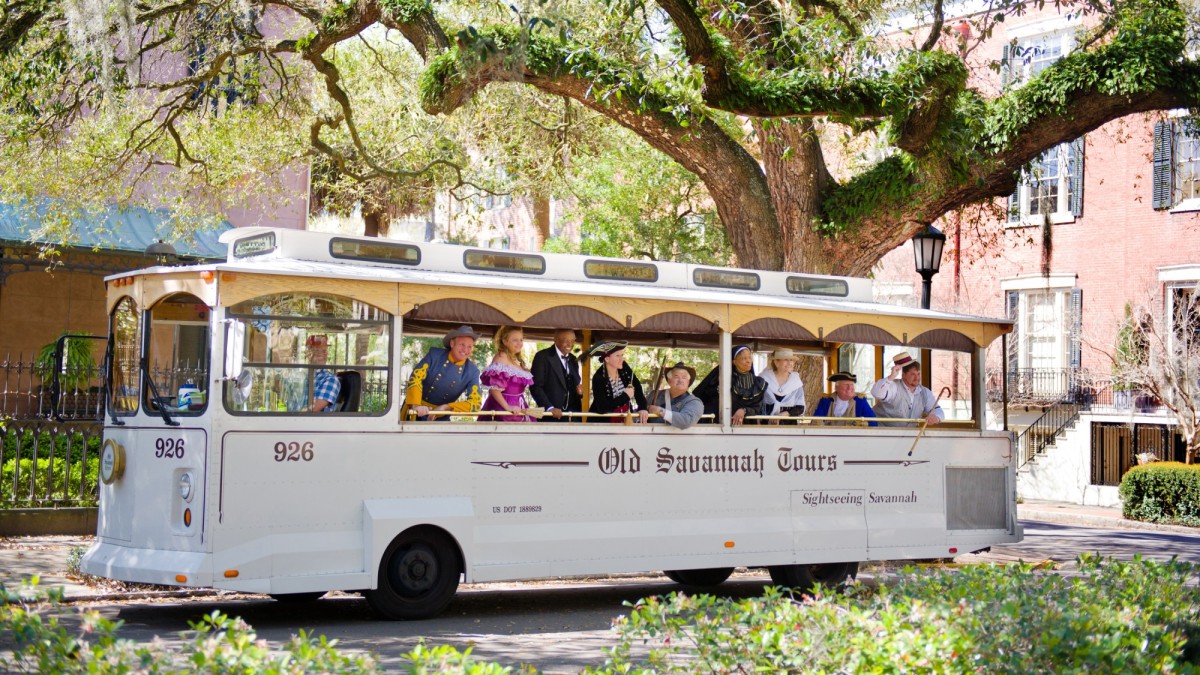 Several Ways to Travel
Kick up your feet for humourous, entertaining, yet informational excursions on one of Savannah's trolley tours. Ding, ding, ding goes the bell as you journey through the historic district with Old Town Trolley and Old Savannah Tours. Scoot your way around town with Bee Bike Rentals' segway electric scooters. 
How does the saying go? It's just like riding a bike? Savannah On Wheels and Savannah Bike Tours are the some of the best options for exploring the city on two wheels. Whether you're a seasoned cyclist or just getting a "handle" on bike riding again, you'll enjoy exploring Savannah on your own time.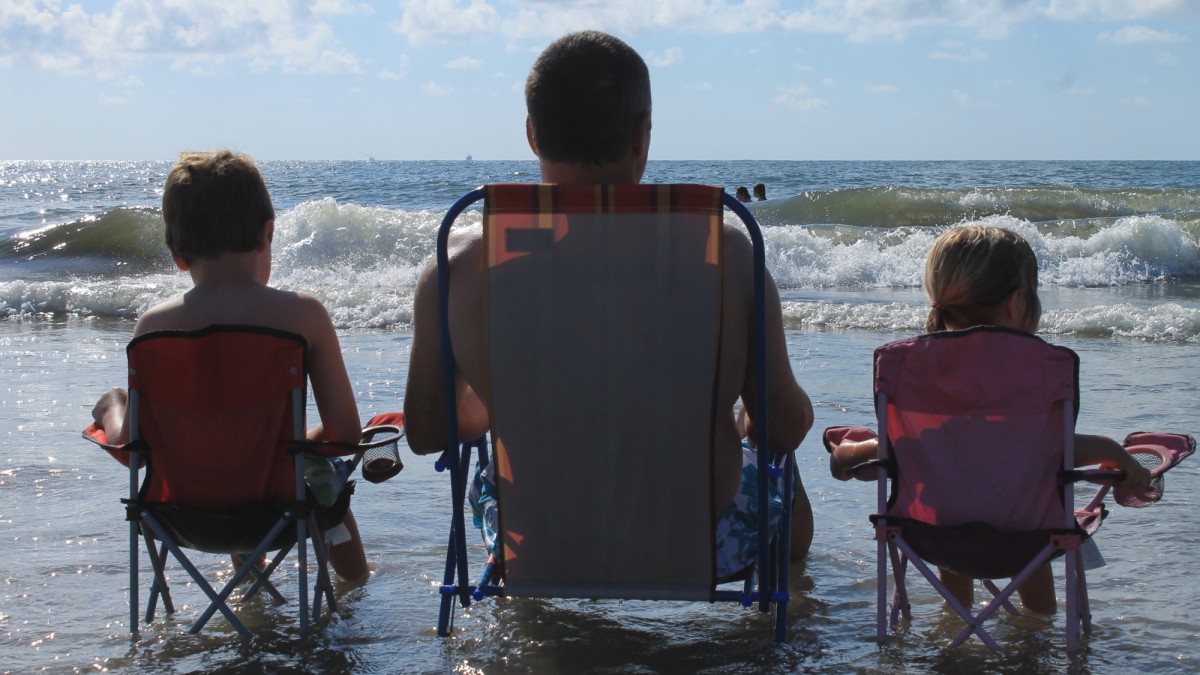 Dip Your Toes in the Atlantic Ocean
You can't have spring break without the beach. Tybee Island is Savannah's Beach. This coastal landmark has stood the test of time for more than 400 years and is an annual trip for millions of visitors, especially families. Five beautiful beaches are at your fingertips, each with distinct characteristics that can fit the mood of any beachgoer. You'll come to love the locals who help to make this tight-knit community a place to call home.
Is this list a good start? We sure hope so because spring break in Savannah waits for no one. Well - except you, of course. See y'all soon!